It simply wouldn't be summertime without corn on the cob. But if you want to give your kernels some kick, take a cue from South of the Border street food vendors and make Mexican-style corn (also called elotes). It involves a unique method for grilling your corn and then seasoning it with mayonnaise, cheese, lime and spicy pepper, resulting in a tasty cob that's spicy, sweet and creamy — everything the ultimate summer food  should be.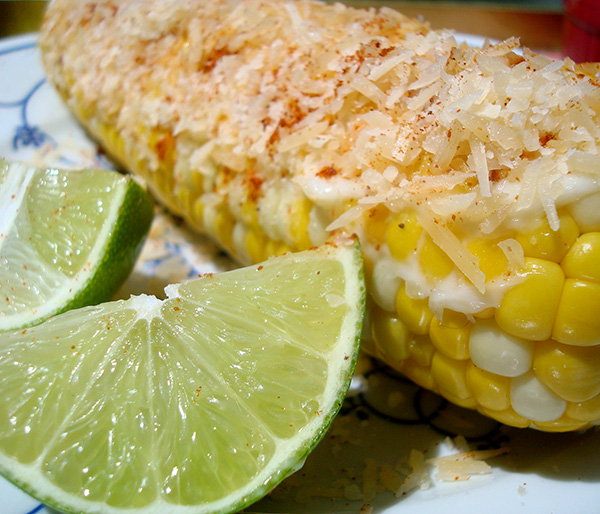 Photos via CakeSpy
Spice a summer classic with this Mexican street food recipe for grilled corn!
This corn is a study in delicious contrasts. Grilling your own corn lends a wonderful charred crispiness to the exterior, which adds a pleasing contrast to the "pop" of the juicy kernels in your mouth. But it doesn't stop there: A creamy mayonnaise mixture slathered on the outside makes the corn rich while a sprinkling of cheese, lime and cayenne makes it robust.
Grilled and seasoned corn is the perfect accompaniment to the zesty recipes featured in Craftsy course Mexican Street Food: Tacos & Salsas, which includes the recipes and methods for making perfect homemade tortillas, pulled chicken and carnitas, and several fresh salsas.
It is worth mentioning that this corn is an ideal dish to share for your summer entertaining: Grill the corn and let guests add their own toppings to taste for a fun and conversation-starting side dish!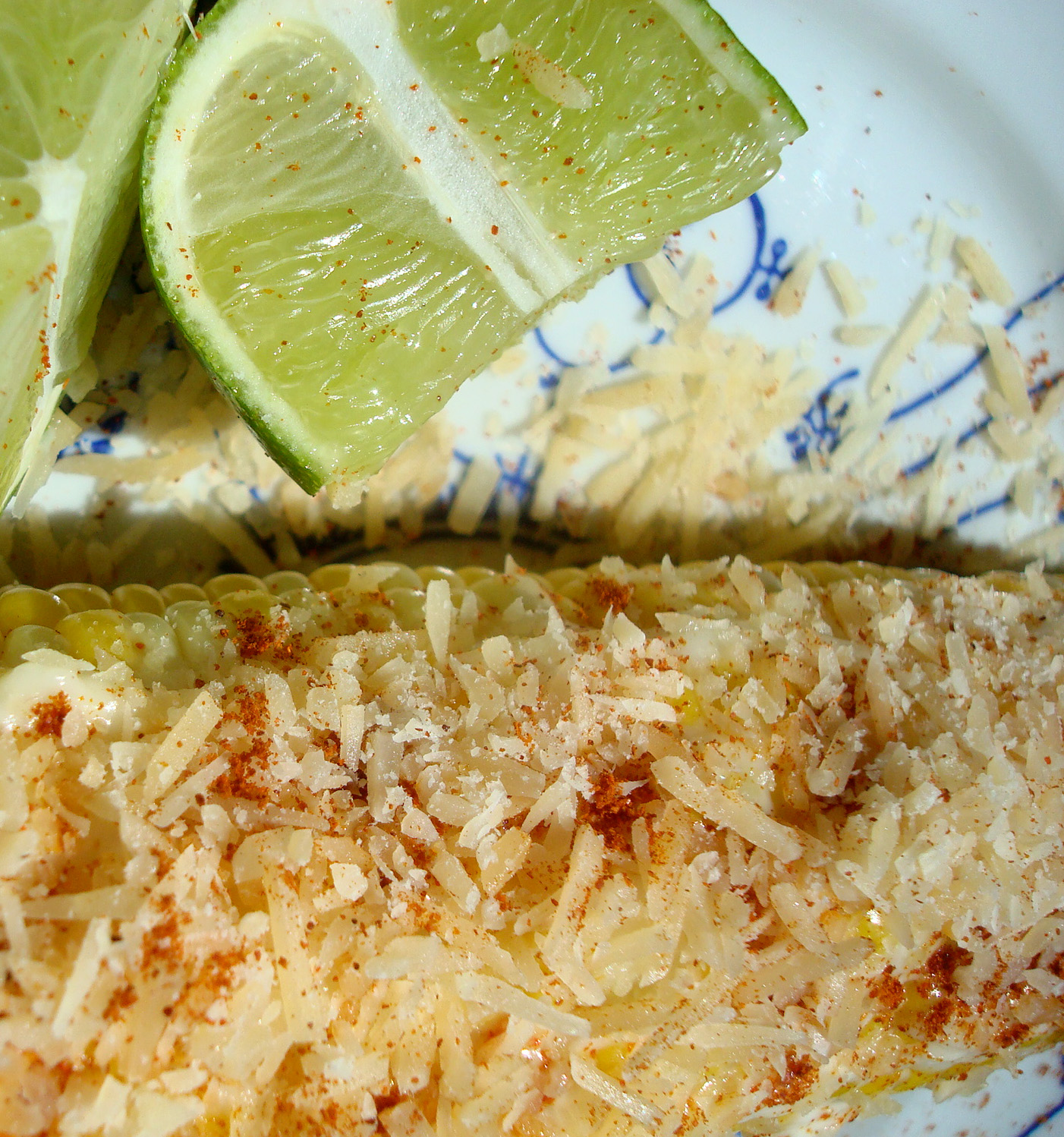 How to make Mexican street corn
Makes 4 servings
Ingredients:
4 medium sized ears of corn, un-shucked
2 tablespoons unsalted butter, melted
2 tablespoons mayonnaise or plain greek yogurt
4 tablespoons cotija cheese
salt and cayenne pepper to taste
4 lime wedges
International readers may enjoy our handy Metric Conversion Guide for simplified measurements.
Step 1:
Cook the corn (Remember:Do not remove the husks). You can cook the corn either on the grill or in a grill pan, for 10-15 minutes, turning every few minutes. The husks will progress from lightly charred, like this:
to almost completely blackened, like this: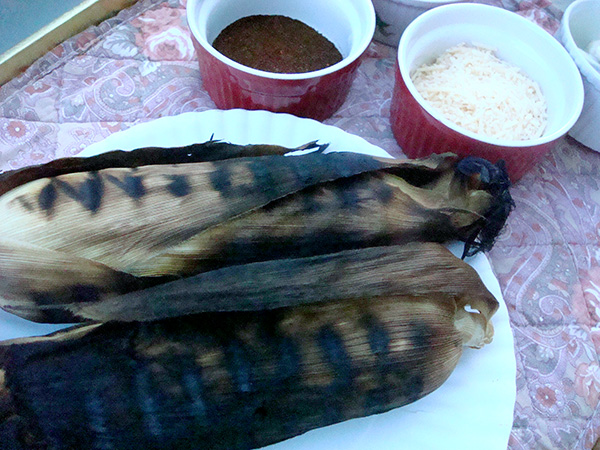 During the cooking process, it is completely normal for the husk to lightly "sweat." This is condensation from the natural moisture in the husk.
Step 2:
Pull pack a portion to check on the corn — the kernels should be bright and juicy-looking.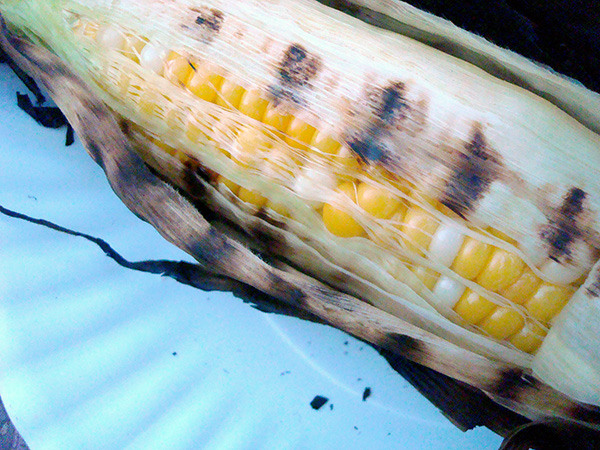 Oven baking the corn:
You can also cook the corn in the oven. Place the husks on an unlined baking sheet in an oven preheated to 350 F for 20-25 minutes. The husks will be browned but not blackened as with the grilling method. Peel back a corner and check the kernels for doneness.
Step 3:
Whether grilled or baked, let the corn cool just long enough to pull away the husks without harming yourself. Set up each of your toppings in separate small bowls.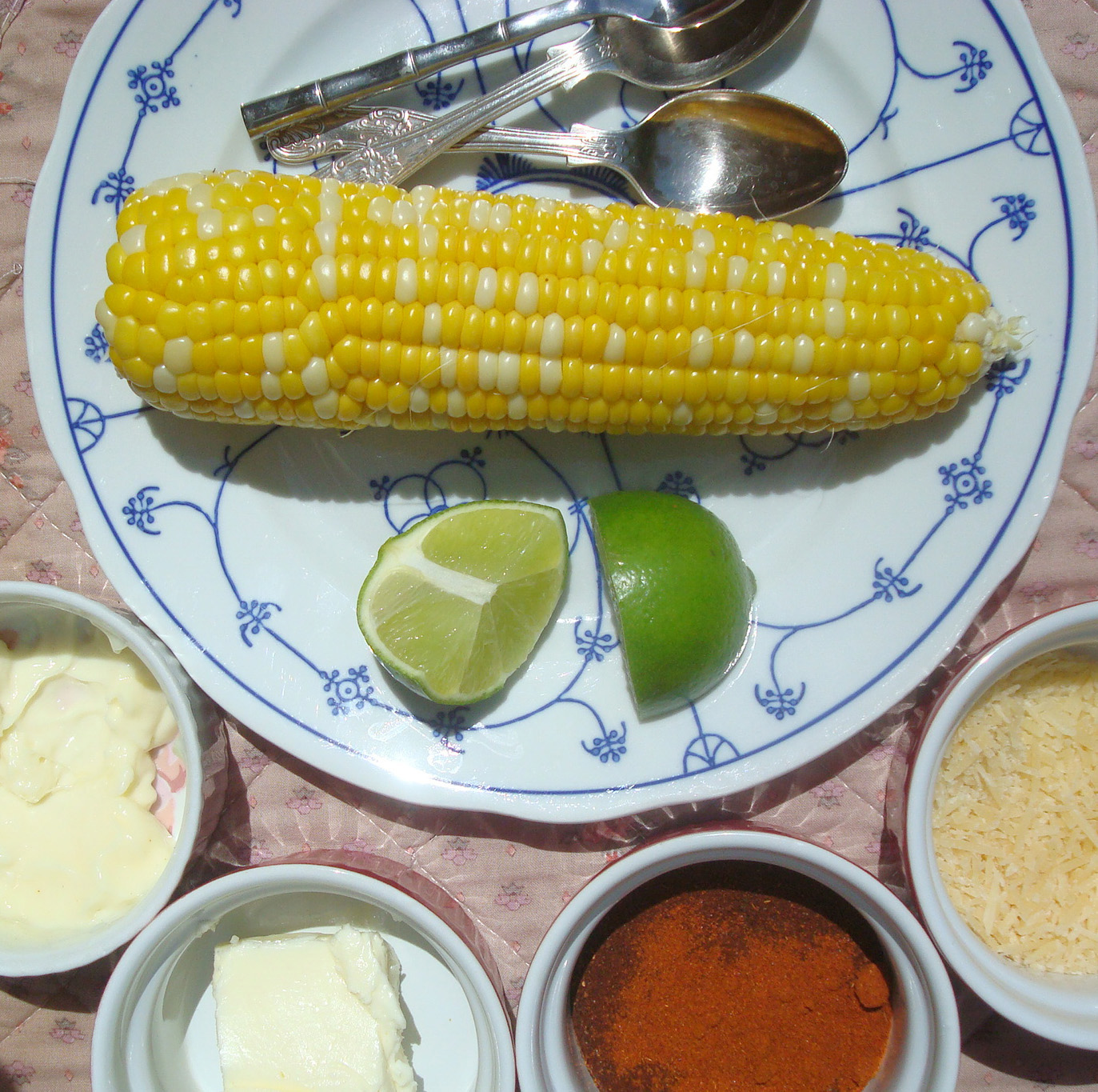 Step 4:
Spread each piece of corn with the butter, and then spread the mayonnaise (or Greek yogurt) on top. To make sure you don't drag any of the tasty toppings off, spread in one direction only.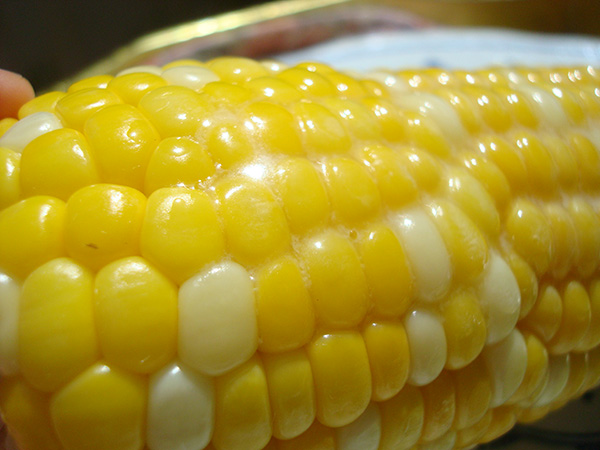 Step 5:
Squeeze a small portion of one lime wedge on each ear of corn.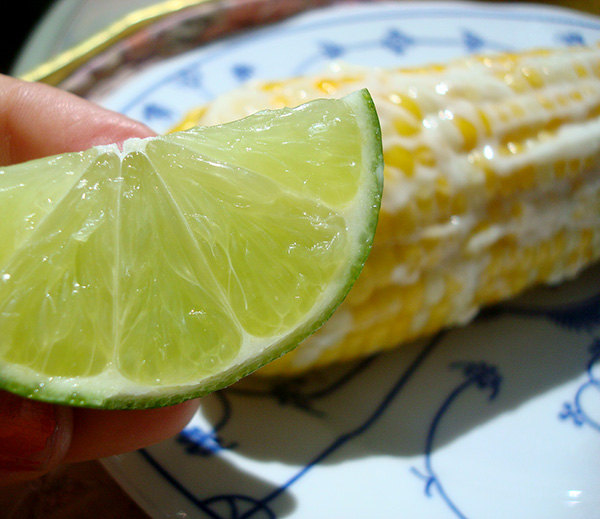 Sprinkle the cheese, pepper and salt to taste.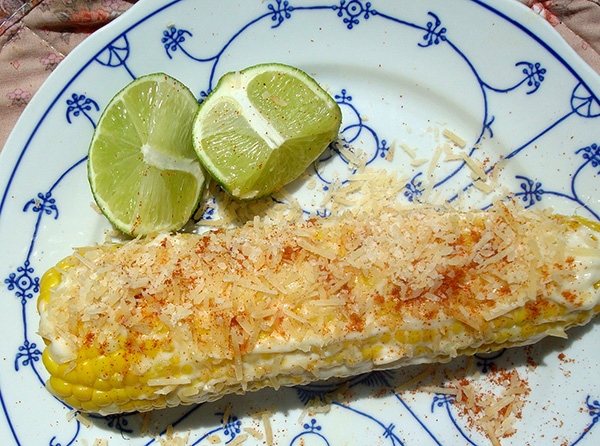 Serve with the additional lime wedges.
Recipe notes
Don't shuck that corn! You're going to grill it right in the husk to protect the corn from becoming black on the grill.
Are you an apartment dweller, or just don't have a grill? This recipe can also be made in a grill pan on the stovetop, or you can bake the corn. Just check step 2 for instructions on baking the corn in the oven!
This recipe employs cotija cheese, a hard cow's milk cheese with a rich, salty flavor. You can typically find it near the queso fresco in the cheese aisle of supermarkets. If you cannot find it, you can substitute any hard cheese, like Parmesan.
The recipe also calls for mayonnaise, but you can substitute it with plain (unsweetened!) Greek yogurt for a healthy swap!
Add some extra garnish: you can add other spices to the cayenne pepper, such as paprika, cumin, or coriander for a unique flavor.
Or, try adding finely chopped cilantro to the shredded cheese before sprinkling it on for an extra-zesty flavor.
What's your favorite topping for corn on the cob?