Once again, metallics are trending in the paper crafts world. I've always been head over heels for metallics. They're such a fun way to make your projects really SHINE. If you're wondering how to incorporate the metallic look into your paper craft designs, we're here to help. Below you'll find our top tips for using metallics in your paper crafts!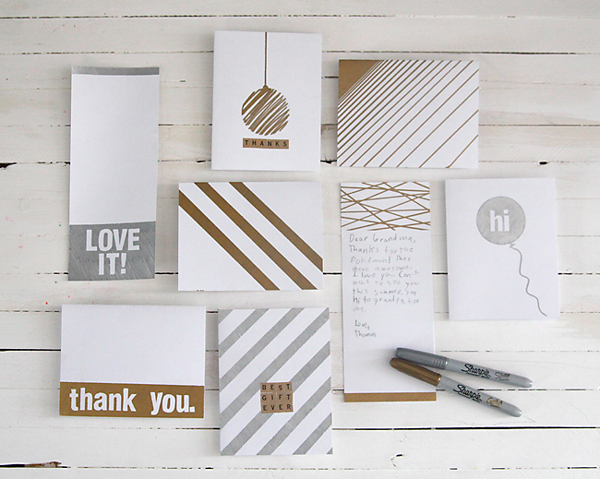 Photo via Its Always Autumn
Ready to give paper crafting with metallics a try?
Materials you'll need:
Heavy card stock
Metallic pens or spray paint of your choice
Step 1:
Spray paint the desired metallic portion of the paper or design your pattern (polka dots, freestyle it, a personalize saying, you name it!). You will want to use thick card stock to hold up to the paint — thin paper will get wet and flimsy quickly.
For graphic lines and specific paper designs, the paper should be taped off. You must use a non-permanent tape to do this (I've found washi tape to work the best). Lay the tape down gently and spray over and around it. You could also spray a section of tape instead of the paper for a more textured look. Stencils work great as well, and just need to be placed gently into position.
Step 2:
Let the spray paint dry.
Tip: If you're in a rush, metallic pens are a great choice. The downside of using pens vs. paint is pens do tend to dull quickly, so I recommend buying a few extras if you're working on a big project.
Fun ideas for using metallics on your paper crafts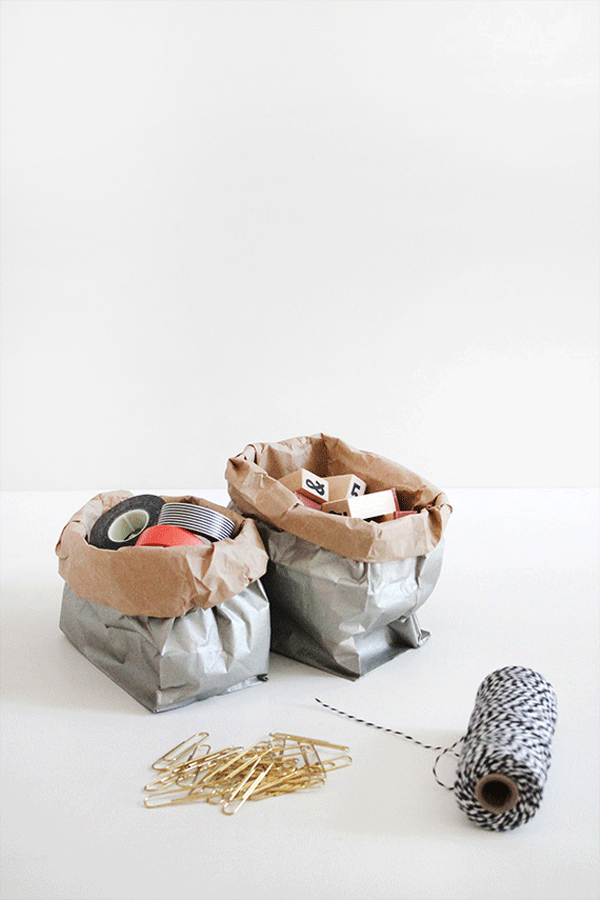 Photo via Almost Makes Perfect
1. Think unconventionally
Metallics are bold, so don't be afraid to think outside the box when crafting with them. The silver lunch bags seen above are simply brown paper bags that have been spray painted. So clever! I know I wouldn't mind carting around lunch in a bag that looks like that every day! Try this yourself with silver spray paint, then use scissors to cut the bag down to the desired size. These would make excellent DIY party favor bags.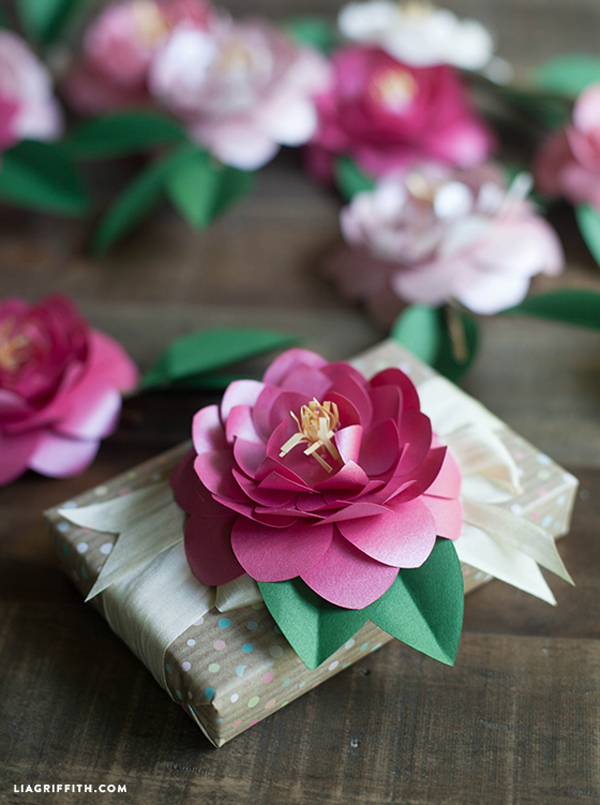 Photo via Lia Griffith
2. Skip the mess and use metallic paper instead
This saves you a few steps and bypasses the spray painting or pen method. Metallic card stock works wonderfully for card making and scrapbooking. You can find the tutorial for making these pretty metallic paper camellias here.
Photo via Mineco
3. Be creative with your metallic pens
This is one reason I love metallic pens — the sky is the limit on possibilities! You can use stencils, you can freehand it, you can personalize it, you name it! So show your artsy side and design DIY wrapping paper to match when making birthday cards.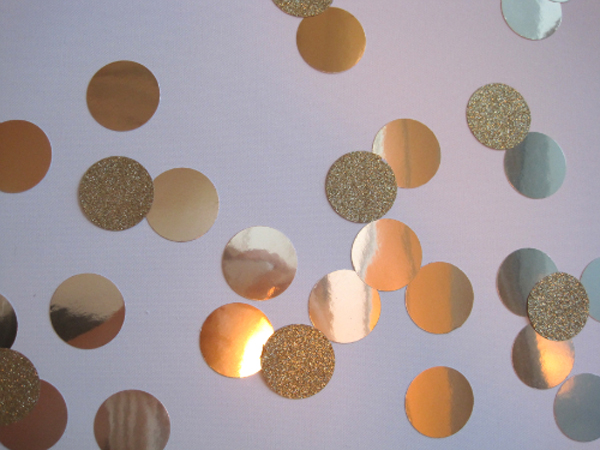 Photo via Mint Loves Social Club
4. Mix and match metallic with other prints
Metallics can be a bold and they look great paired with something a little on the simpler side like this glitter confetti. The confetti was just made from metallic gold, glitter card stock and a circle punch — that's what I like to call instant decor!
5. The bigger the contrast, the better it looks
It's also important to note that metallics do take on a matte finish in most cases, so it's important to put them on a background with a lot of contrast. Specifically with paper crafting, using darker backgrounds like black or grays, you will be more likely to see the the richness of the color of metallic you choose.
Now available: New paper crafts classes from Craftsy!
Explore our growing selection of online paper crafts classes today, including our completely FREE mini-classes Create Stunning Birthday Cards and Spectacular Stamping.
Are you on board with the metallic trend?