There are two popular types of cookie icing or frosting: Royal icing is the most widely used because it's so versatile when it comes to adding detail. But an easier (and tastier) alternative is a crusting meringue powder buttercream. This frosting creates a covetable rustic look and offers a buttery flavor that's better for anyone who's not a fan of the sugary royal icing taste.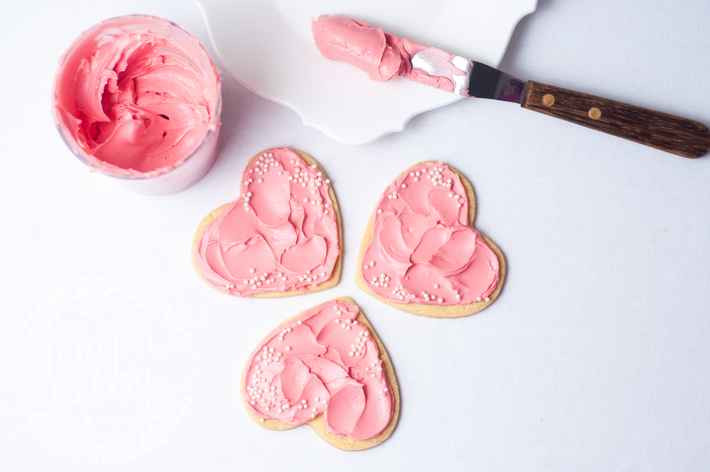 Meringue powder buttercream vs. royal icing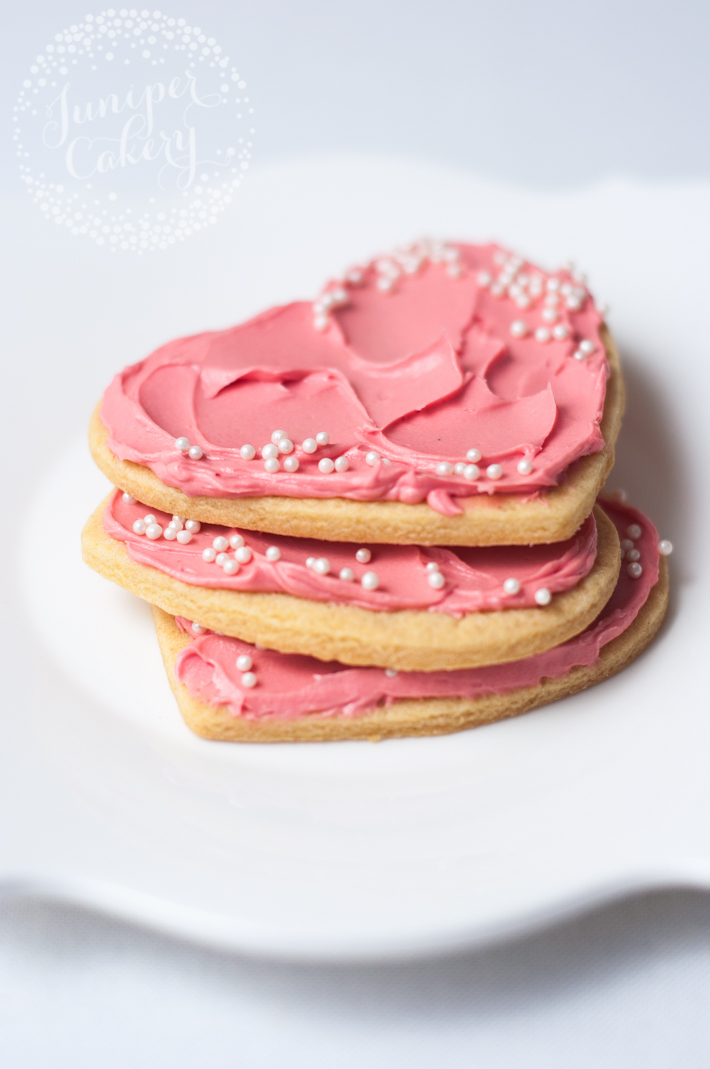 Before we head on into whipping up a frosting frenzy, let's take a look at both crusting meringue powder buttercream and royal icing. There are lots of pros and cons to consider before making your final choice.
Royal icing
Royal icing scares some people — especially beginners — but it can create some amazing effects once you've familiarized yourself with it. Once you get a basic recipe and an understanding on consistency, everything will get so much better. You may even get a little addicted to using it!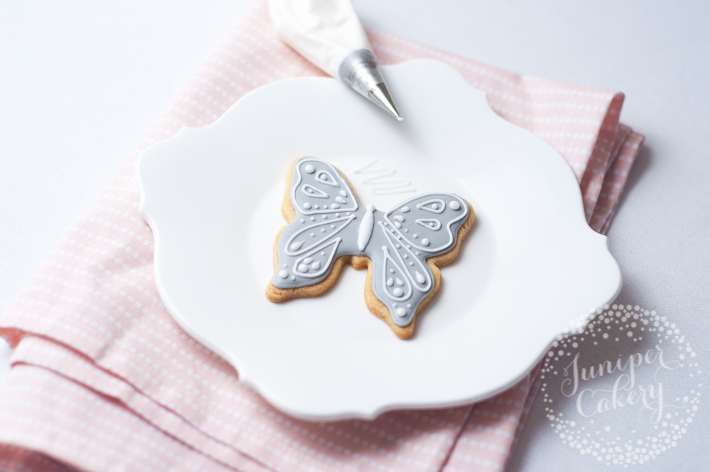 Pros of royal icing
Perfect for intricate work
Great for 3D looks
Good for layering on different levels of design
Dries super firm
Cons of royal icing
Can be tricky for beginners
Very sugary in taste
Dries super firm
Can take time to dry
Crusting meringue powder buttercream
Crusting meringue powder buttercream is perfect for a more rustic charm, as you can be deliberately messy and it will still look delicious. It's also perfect for anyone who doesn't have much experience with royal icing but is more than confident with buttercream. In fact, you can even pipe pretty roses onto round sugar cookies just as you would with floral cupcakes!
Pros of meringue powder buttercream
Great taste if butter is used
Adds rustic texture, but can also be smooth
Easy and pain-free
Quick to whip up and add
Cons of meringue powder buttercream
Not ideal for cookie designs that need more intricate detailing
Take a little bit of drying or "setting" time
How to make tasty crusting meringue powder buttercream for your next batch of sugar cookies
Materials needed:
1 cup softened butter
2 tablespoons meringue powder
2 cups powdered sugar
2 tablespoons vanilla extract (or another flavoring)
Gel or paste food color
Sieve/strainer
Stand-up mixer
Step 1:
In a stand-up mixer with the paddle attachment, mix the softened butter until creamy. Butter is best for incredibly tasty frosting, but if you prefer to work with shortening or if you need pristine white buttercream, reach for the Crisco (or Trex if you're in the U.K.).
Step 2:
Sift in the powdered sugar and mix on low, gradually increasing the speed of your mixer until your butter and sugar have mixed together. Don't hit the full speed button or you'll end up absolutely covered in powdered sugar.
Don't get distracted and leave your buttercream mixing for too long or you'll risk lots of pesky little air bubbles infiltrating your buttercream.
Step 3:
Add in the two leveled (not heaped) tablespoons of meringue powder and mix well.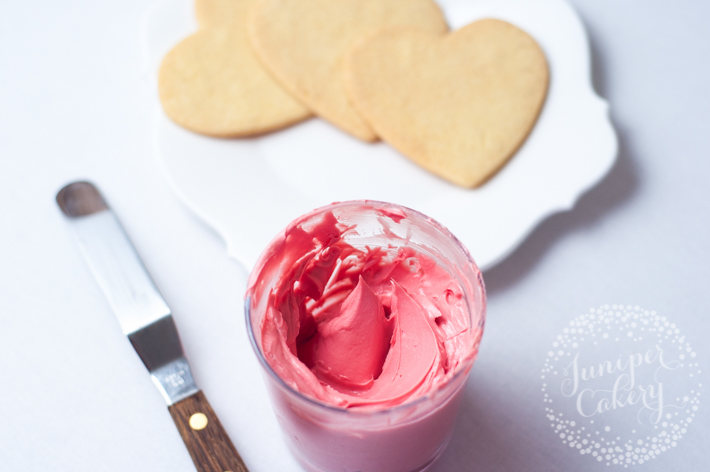 Step 4:
Now you can add in any flavoring and coloring you need.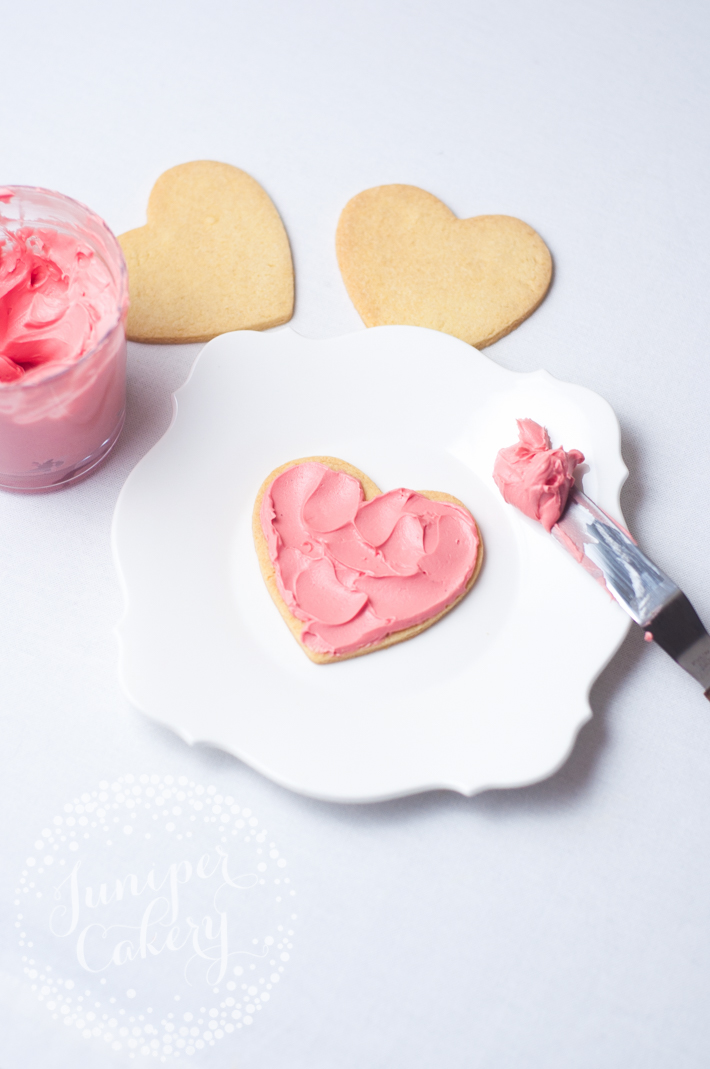 Frosting cookies with meringue powder buttercream
To frost our pretty heart-shaped cookies we simply used a small angled palette knife to dollop the buttercream onto the cookie surface and smooth it around.
Drying time can depend heavily on where you live. If you're near water or are in quite a humid location, this buttercream can take a while to set. Leaving your cookies overnight is a good rule of thumb, but be aware that it could take a little longer or shorter depending on your local weather.