As sewer, it's easy to get overwhelmed with the amount of sewing patterns options for us, ladies: dresses, skirts, tops, shirts, pants, coats… But what if you want to make something for the men in your life?
From quick and easy projects to more involved pieces, here are some of our favorite menswear sewing patterns for the men in your life!
Let's start with some quick and easy projects
Sewing for men can be intimidating. It's like the few piece of clothing they own always have so many pieces. So why not start by making something easy?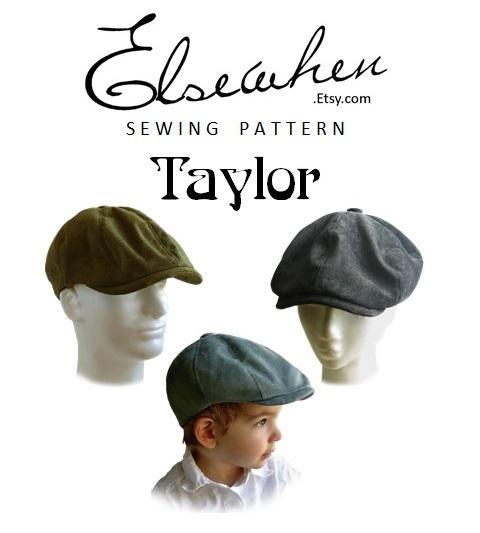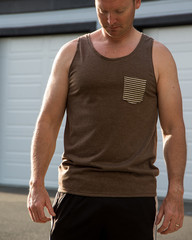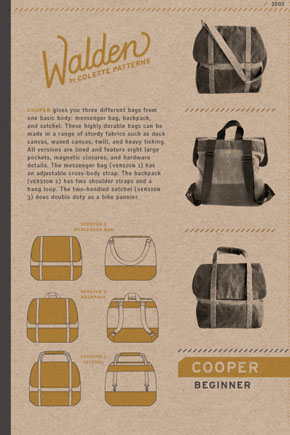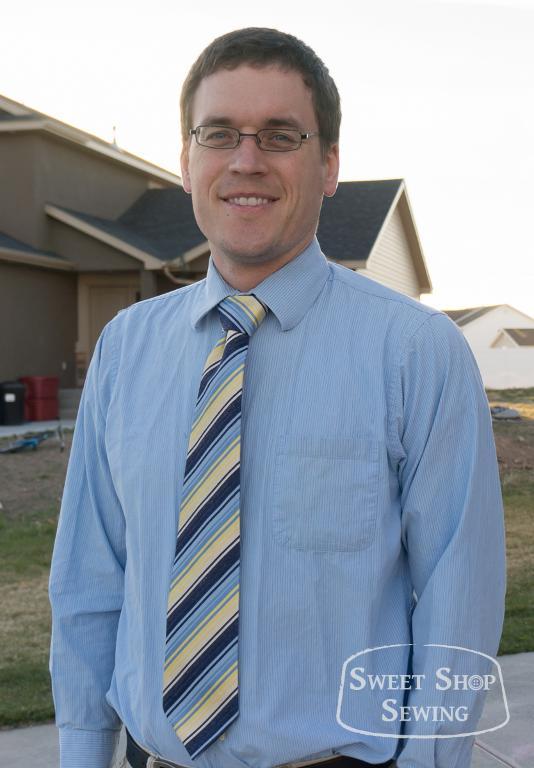 From to left to bottom right: Newsboy caps via Craftsy member Elsewhen; Undershirt via Thread Theory; Carrier bag via Colette Patterns; Men's necktie via Craftsy member Briannajohnson
Here are a few example of easy projects that won't need a lot of measurements (or not at all if you make the bag!) and can be the firsts of many more menswear sewing projects. Pyjamas or underwear are easy enough to fit thanks to the elastic wasitband, a simple tank top will be perfect for sport, a nice and sturdy bag will certainly come in handy (and can be borrowed, right?) and what about a tie or a cap?
Get the Colette Patterns Cooper Bag pattern here.
Get the Thread Theory Arrowsmith Undershirt pattern here.
Take it to the next level with these intermediate-level projects
These are the kind of projects you want to make when you already sew quite a lot for yourself and are confident enough you can make something for someone else. Because you'll probably need to make some alterations, some fitting. But you'll learn a lot making classic shirts with their collars and flat-felt seams, buttonholes and sleeve plackets or making pants with fly and belt loops.
Menswear tend to have these details that can't be left out as easily as women patterns, so it will force you to tackle them. Conquer the feared fly! You can't put a side zip on men trousers, no way!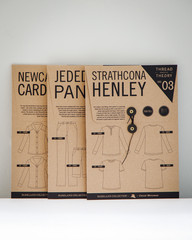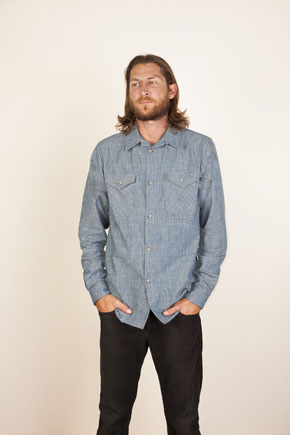 From left to right: Negroni Shirt via Colette Patterns; Parkland Wardrobe Builder collection via Thread Theory
On the right, the Colette Negroni Shirt pattern, is the perfect fit and casual look.
The Parkland Wardrobe Builder is a collection of what I consider to be great patterns from Thread Theory, (who design specifically for men). It's a pack of three patterns with all the essentials: cardigan, a T-shirt (long and short sleeves) and trousers (shorts option as well). You've got the basic male wardrobe covered with this pack. Add in the Colette pattern and you're done!
Get the Colette Patterns Negroni Shirt pattern here.
Give it your all with these intermediate-advanced level patterns!
The kind of patterns you'll spend weeks on, with so many pattern pieces and types of fabrics (think main fabric, lining, interfacing…). It's most likely a present (I made the Albion duffle coat last Christmas, I know the pain…) and something you'll be proud of, even more than if you made it for yourself.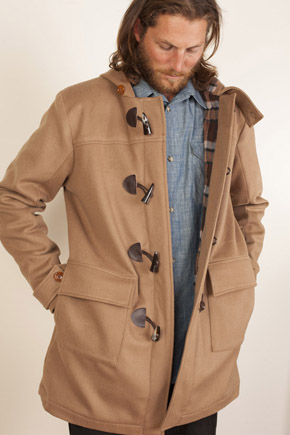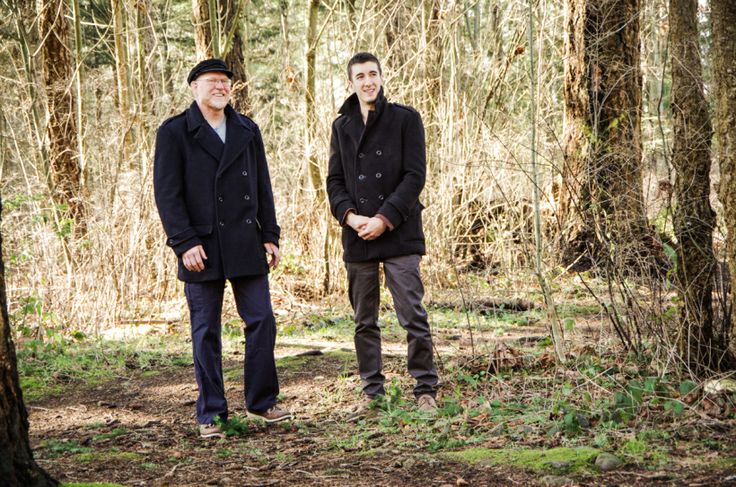 From left to right: Goldstream Peacoat via Thread Theory; Albion Duffle Coat via Colette Patterns;
Outerwear are difficult and long projects, with lots of techniques involved, but the two patterns below come with tutorials on their respective blogs to make the sewing experience a little easier!
Get the Colette Patterns Albion Duffle Coat pattern here.
Have you made something for the men in your family? And what are the type of patterns you turn to: something easy where fit is not an issue or the more elaborate projects?