There seems to be an abundance of hat patterns out there for ladies, but the perfect men's crochet hat pattern can be a little more difficult to find — except here on Bluprint, of course. Many of our Bluprint designers know that guys like to receive handmade hats just as much as gals, so they've created their own men's crochet hat patterns.
Whether you're looking for a simple silhouette or something with a creative use of color, these patterns will give you plenty of ideas for customizing with both color and shape.
Our top 10 men's crochet hat patterns
Photo via Jamie Bultema Huisman
1. Stitch Sampler Hat
If you're a beginner looking to practice a lot of different stitches, this sampler hat is a great option for you. Use scrap yarns — even the smallest bits — and you won't even need to spend money on supplies. The hat would look awesome stitched in a variegated yarn, too.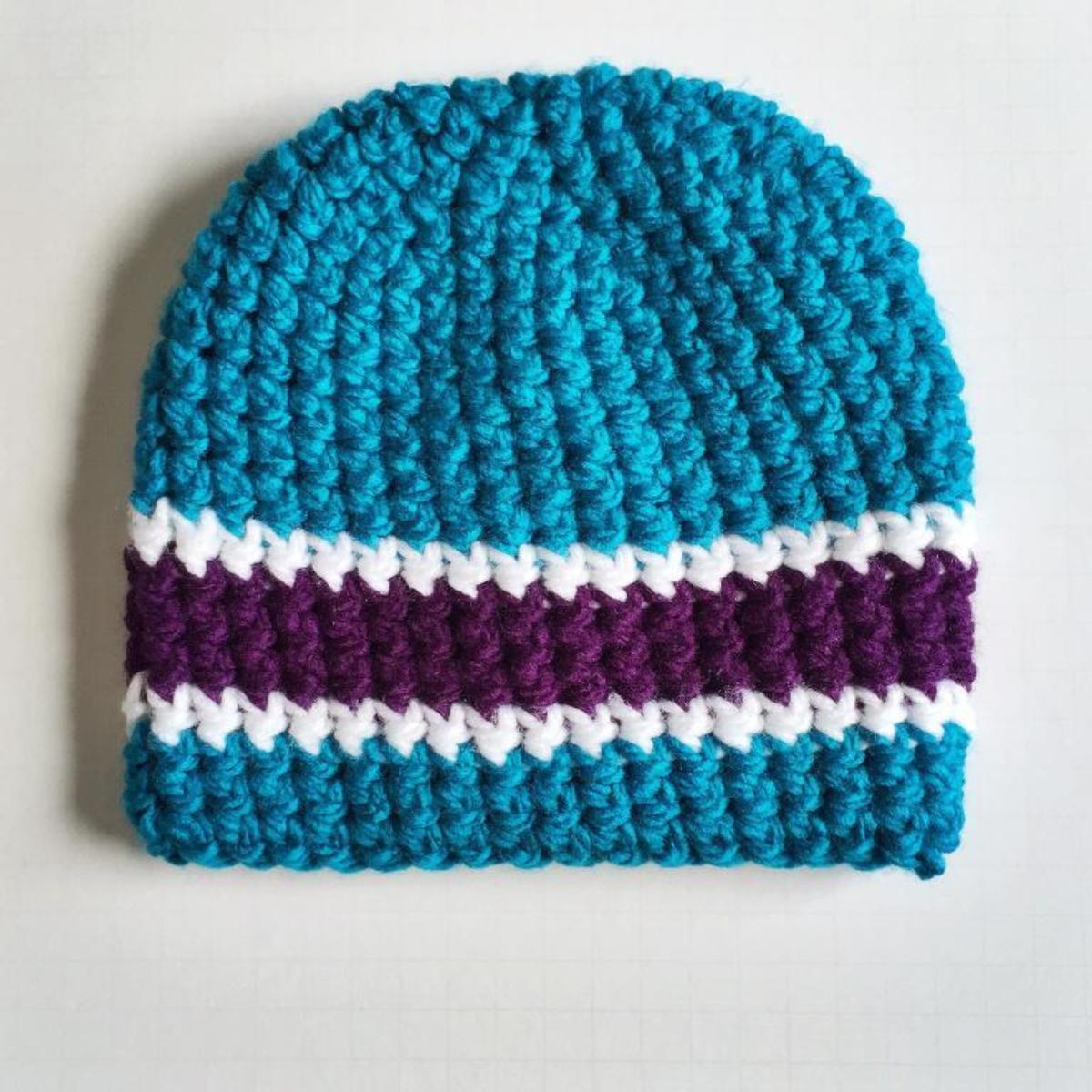 Photo via denverwhimsy
2. Tripe Stripe Beanie Crochet Pattern
I'm game for any project that I can stitch in less than an hour — and use to bust my stash. The three stripes give this otherwise simple hat a little interest, but you can crochet it in a solid color, too.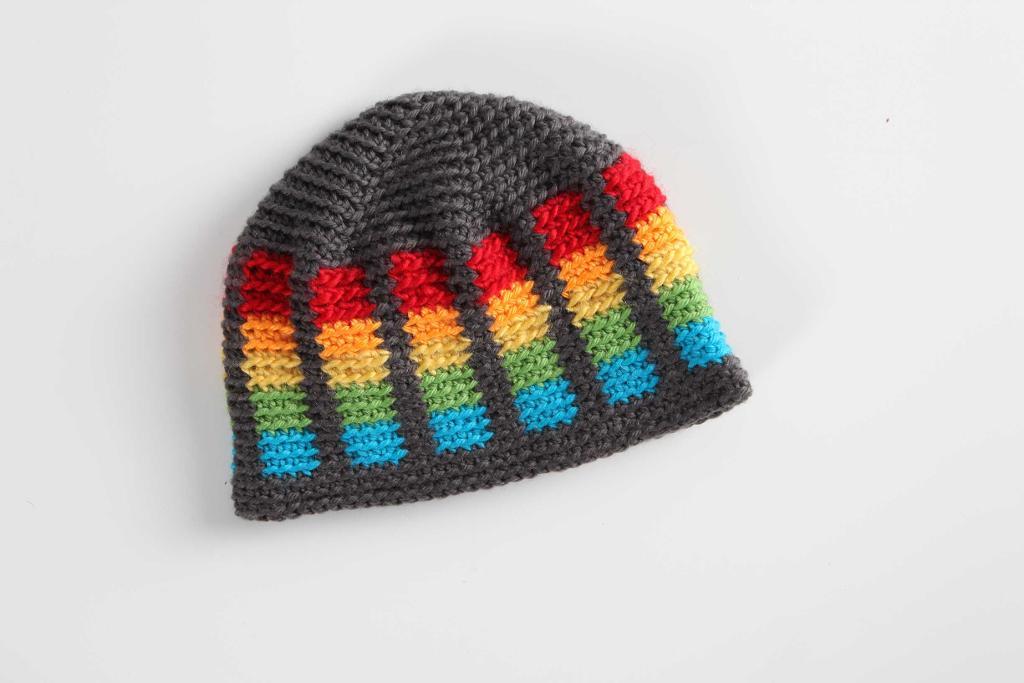 Photo via Stacey Trock
3. Vibrant Colorwork Beanie
This rainbow beanie is straight from Stacey Trock's Craftsy's class, Crocheting in the Round: Mix & Match Hats. This pattern and several other variations on the basic beanie are available exclusively to Bluprint members enrolled in the class. You'll learn several colorwork options, plus how to turn the basic beanie into a hat with earflaps, a cloche or a slouchy beret!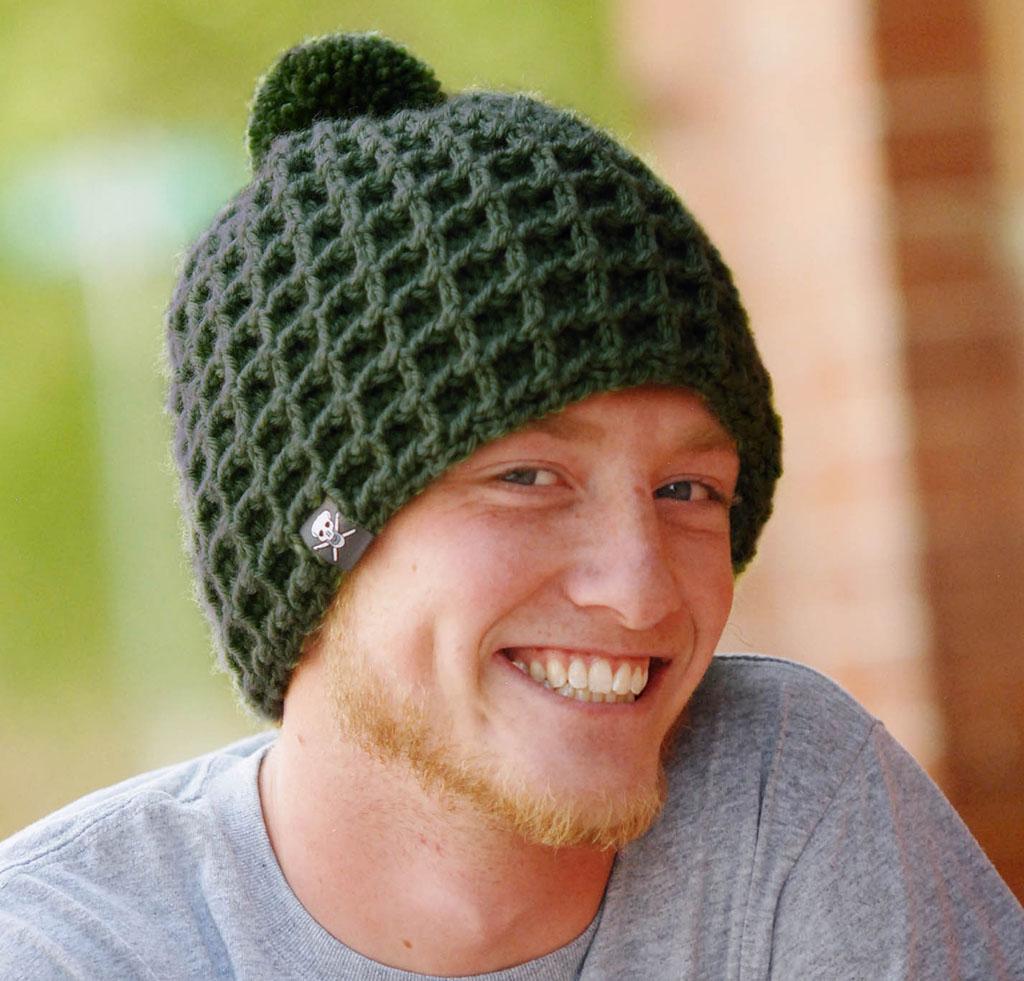 4. Little Waffle Ski Beanie Kit
This waffle stitch made of post stitches proves that crochet is more versatile than you think. The pattern includes sizing for anyone from babies to adults, and I think it would look great in just about any color!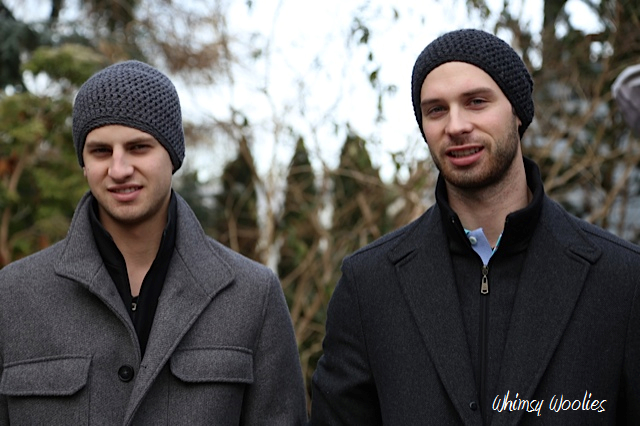 Photo via Whimsy Woolies
5. Matt's Cap
Designer Whimsy Woolies created this pattern at the request of her godson who was battling cancer. All proceeds from the sale of this pattern will be donated to cancer research. There are two designs available: one that fits snugly to accommodate hair loss and another slouchier version. It's designed to fit both men and women, so you can choose your version based on the wearer's preference.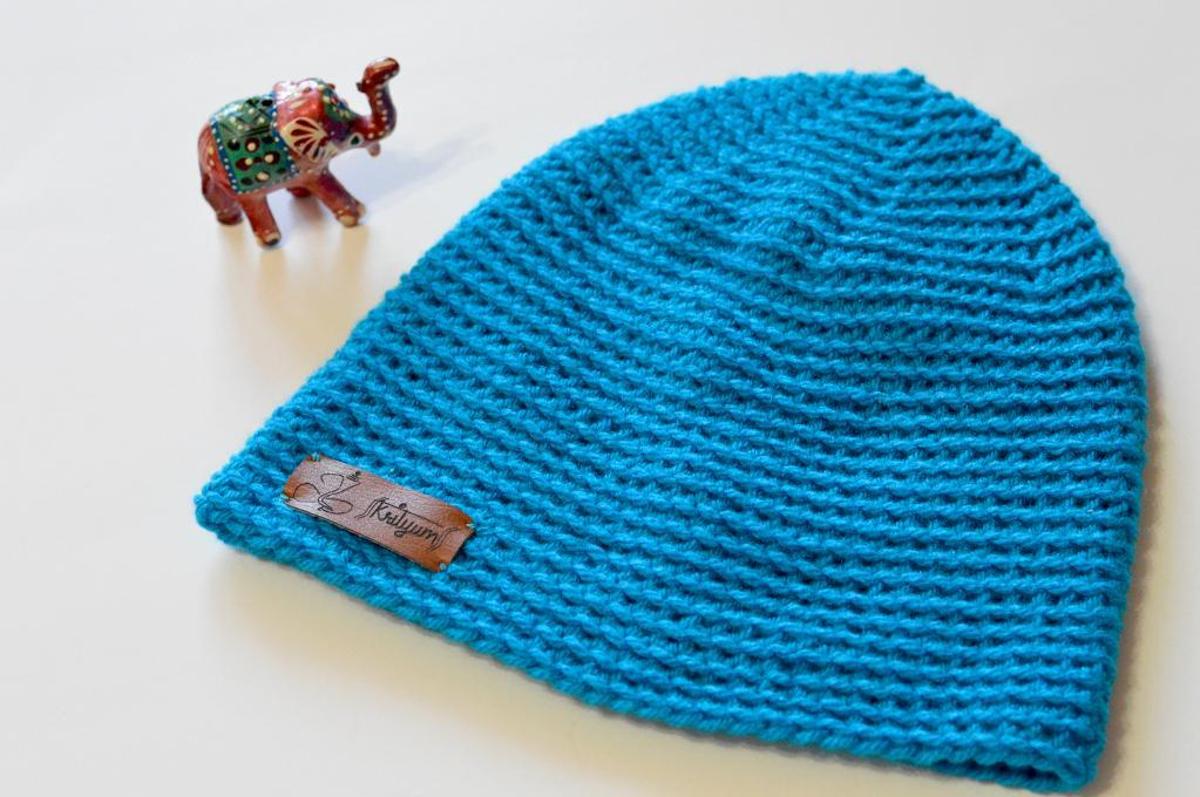 Photo via Krityum Designs
6. His and Hers Crocheted Beanies
This unisex pattern would work for everyone! By working stitches only in the back loop, you'll create an unexpected horizontal, linear texture that's ultra masculine