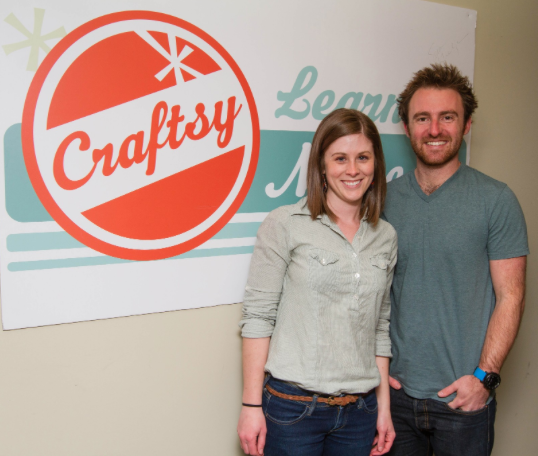 Meet Ben Mercuri, a graphic designer and our newest addition to the Marketing Department's Creative Team, and Karleen Mercuri, the Customer Support Manager on our Customer Support Team. They're our very first Bluprint employee couple so we just had to know what brought them together, and what it's like seeing each other at work every day! Here's the scoop.
How did you first meet?
Ben: Well, this is actually not the first time we've worked together. I met Karleen at a climbing gym in Chicago where we both worked for a bit while in college. We'd say it was love at first sight, but I actually drove Karleen a little nuts at first.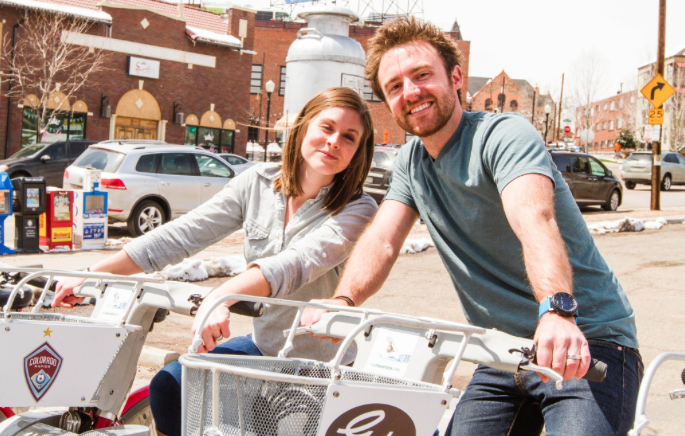 What crafting activities do you do together in your spare time?
Karleen: We've done quite a few DIY projects around the house. At first this was out of necessity since we couldn't afford items we loved in our favorite stores. Woodworking is a hobby of Ben's we were able to put together a good deal of furniture and fun items around the house that we designed together. We've done everything from coffee tables and headboards to a climbing wall in our basement!
Was the proposal crafty?
Ben: Funny story. The proposal was anything but crafty! I had bought the ring a few months prior to the actual proposal before I left for a photography program in Italy. By the time I got back it was burning such a hole in my pocket that on my first day back in town I was driving and pulled over and did it right there on the side of the road! So much for my elaborate plan…
How about the wedding?
Karleen: Having a designer/photographer for a fiance made the DIY elements at our wedding pretty easy. With the help of friends we were able to put together all of our decorations and invitations ourselves. I'm pretty picky, so I may be Ben's least favorite client of all time. But if he could put up with me during wedding planning it was a good sign!
What brought you to Bluprint?
Ben: I had actually seen a job posting on a local Denver creative website about a year ago and recommended that Karleen check out the company. Turns out it was a perfect fit and she's been here for over a year now. I came on board more recently after getting to know some of the designers here and hearing they were expanding their team.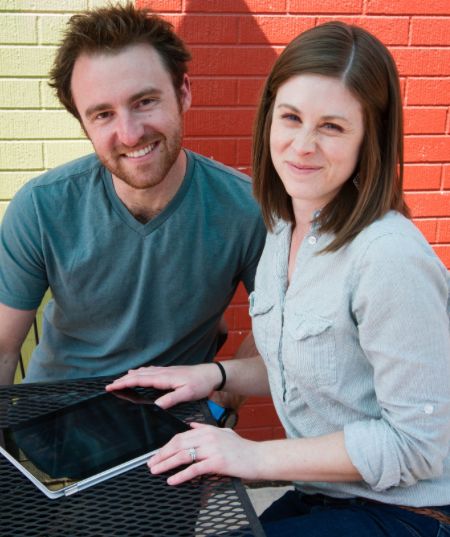 What's it like seeing each other at work every day?
Karleen: It's pretty great! We don't see each other too much on a day to day basis, but we have a longer commute so it's great to be able to talk and catch up during that. And sometimes he lets me sleep on the way to work…so no complaints there!
What do you like about what you do at Bluprint?
Karleen: I love the people, both our members and my coworkers. There's so much passion flying around here!
Ben: There's so much creativity here. I don't just get to be creative on a daily basis, I'm also surrounded by it which helps me flex my creative muscles even more!