Don't know what garden chores to tackle in May? There's a lot to do, but first take a moment to enjoy all the May flowers those April showers fed in the garden. The soil and flower beds may be a little saturated with moisture, so step lightly and only step on your garden's soil if it is absolutely necessary.
Here's a list of May gardening chores you should tackle month to prepare for summer.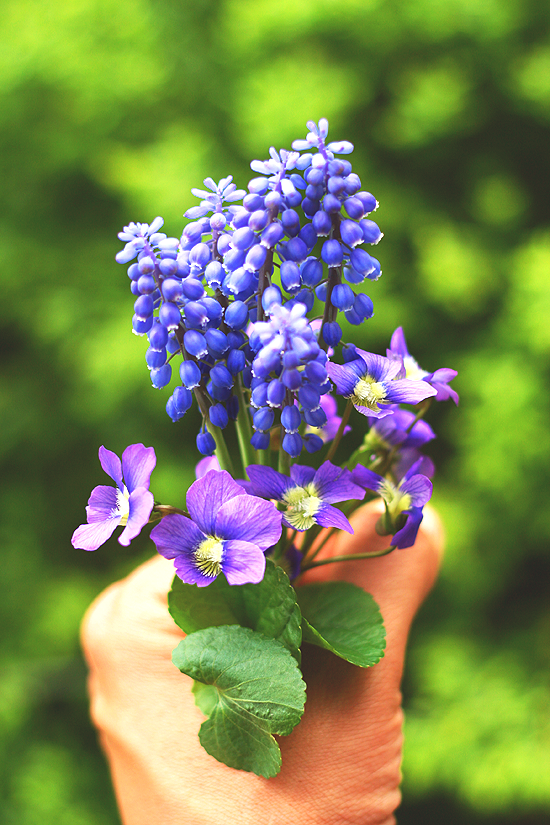 1. Annuals and perennials
Make note of where spring bulbs are now. Divide and move your emerging perennials if they need some breathing room.
Deadhead your tulips, daffodils and other spring-blooming bulbs to prepare them to generate energy for next year.
Deadhead cool season flowers like pansies and prepare to swap them out with summer annuals and perennials after Memorial Day.
Set out the summer-flowering bulbs for some carefree blooms in summer.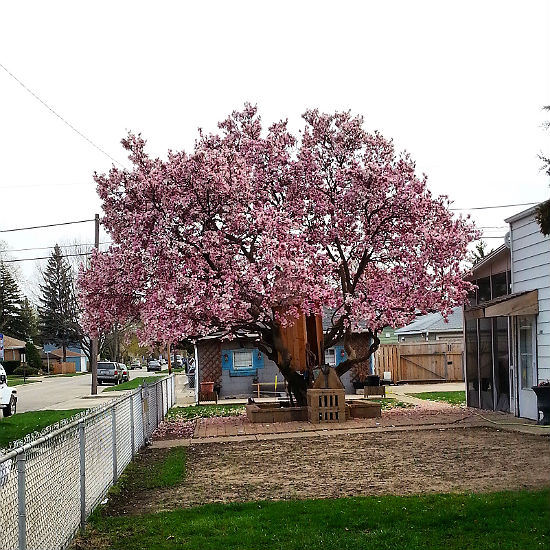 2. Tree and shrub care
By May a lot of growth has occurred, remove dead branches and winter burn.
Make a note of blooming trees and shrubs in your area and decide what you'd like to buy to plant in your own garden. Maybe a magnolia like the tree pictured above?
Bare root roses should be available at large garden centers, pick a few to add to your garden.

Photo via Bluprint member LynnWA
3. Fruit, vegetable and herb care
Harvest those cool season crops you planted in early March and April.
Keep seeding cool season crops like lettuce and peas.
Hold off on planting your heat-lovers, like tomatoes and peppers, until the end of the month.
This is a good time to plant onions, potatoes and asparagus in your garden beds.
4. Houseplants
When temperatures are consistently 50 F at night, it is safe to set out your houseplants full-time. But remember that houseplants can get sunburned and should be eased into being exposed to full sun gradually.
Remove dead and dying leaves and branches and check for indoor houseplant pests that may need to be dealt with.

5. General
Repair garden paths and lay down mulch in between raised beds to keep down the weeds.
Fix raised beds that may have broken or come loose during the winter.
Fix and clean gutters of any debris left by spring-flowering trees.
Install rain barrels to prevent your gutters from overflowing and eroding your soil and lawn where the spouts end.
Scrub terracotta pots and give plastic pots a good cleaning before planting new annuals and edibles.
Empty out last year's soil from container gardens, or rejuvenate the soil with some fresh compost.
Clean out water features, fountains and ponds of last year's debris.
Pull weeds now when they are still young and they lift out of the soil with ease.
You may get the feeling that there is too much to do in the garden this month, but every May gardening chore you complete will help you in the summer months when you'll be too busy thinking of bountiful harvests to do things like installing rain barrels to harvest water and preventing soil erosion.
In particular, pay close attention to planting trees and shrubs before the heat sets in during June. You will have to wait until Autumn to be able to safely plant trees and shrubs.
What's your favorite May gardening chore?
Success With Container Gardening