Hey, quilters! We hope you're loving your Block of the Month journey. Now it's time to dive in and start stitching March's block, the Aura Star, a unique design that's easier to put together than it looks.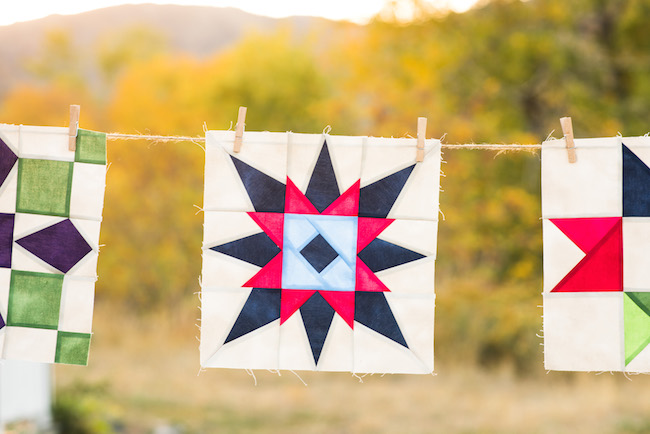 As its name implies, the Aura Star is a bold, celestial design brimming with color and a unique 8-point design. "I love this block," designer Nancy McNally says. "If you look at it closely, doesn't it look like there's a star trying to come out from behind?"
Follow along with Nancy as you stitch because, in addition to learning how to sew partial seams like a pro, this month's lesson also brings you a recap on how to cut kite units, plus hands-on help as you:
Piece the center unit of Aura Star (with an easy trick for perfect alignment!)
Make the center and corner kite units to complete the star design
Get smart tips for sewing and pressing seams
From here, you'll construct all of the units into the block and, voila, have a brand new Aura Star block on your hands!
Ready to get started?
P.S. It's not too late to pick up a Blazing Star kit and free lessons, so you can follow right along with designer and instructor Nancy McNally. You'll get access to all the lessons at once so it's easy to jump in whenever you like and follow along at your own pace.