Jocelyn Delk Adams of Grandbaby Cakes loves giving classic sweets a fresh flavor twist. Her latest spin? Turning a traditional cake glaze into a trendy savory/sweet topping. In the 1-minute video below, she'll reveal the secret ingredient for a maple glaze recipe that will drive your taste buds wild!
Maple Glaze Recipe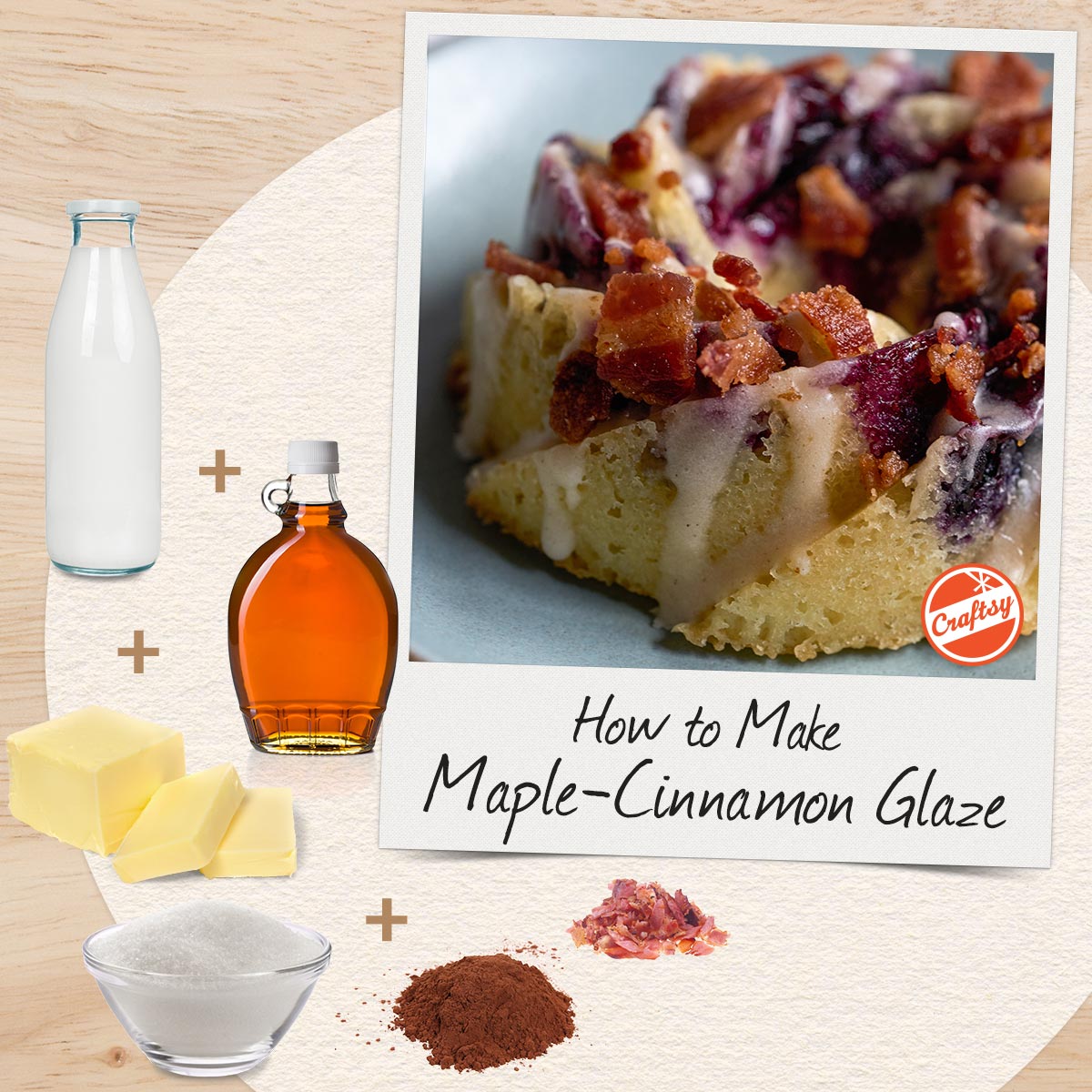 Ingredients: 
1 cup (120 g) confectioners' sugar
¼ teaspoon ground cinnamon
2 tablespoons maple syrup
1 tablespoon unsalted butter, melted
1 to 2 tablespoons whole milk, at room temperature
Bacon bits for garnish
Method:
1. In a medium bowl, whisk together the sugar and cinnamon. Add the maple syrup and melted butter and whisk continuously until the mixture is wet, yet thick. Slowly add drops of the milk, whisking after each addition, until the mixture is pourable but still thick.
2. Cover the tops of your cakes with the glaze and sprinkle with bacon bits. Serve at room temperature.
Serving suggestion: Use this maple glaze recipe to top Jocelyn's Blueberry Pan Cakelettes.