To the purist, landscape photography should be all natural, with nothing man-made anywhere in the scene. They should include only the scenery as Mother Nature intended it, and nothing else.

I used to be one of those purists. No matter how picturesque the scene, if I couldn't compose a photo without including some form of man-made object in it, I simply wouldn't take the shot. I was guided by wanting to create the most compelling all natural landscape photos I could. Looking back, I missed out on a lot of great photographs due to my stubborn desire to keep my nature photos 100 percent natural.
I'm now revisiting many of those locations that I stubbornly refused to photograph early on in my career as a photographer. Oh, the time I could have saved.

The dilemma
Located along Shannon Brook on the Castle in the Clouds preserve in Moultonborough, New Hampshire, the Falls of Song is a 40-foot plunge waterfall at the head of a narrow gorge, a nice man-made walkway leads right to the base of the falls. If you aren't wanting to include any of the walkway in the photo, the above shot is about all that's possible. As you can see, it's not that great of a photo and, even though I used a wide-angle lens, I also was unable to include the falls from top to bottom within the frame. Even scrambling to the opposite side of the brook would have made it nearly impossible to photograph the whole waterfall without having at least some of the walkway in the frame. I know, I tried.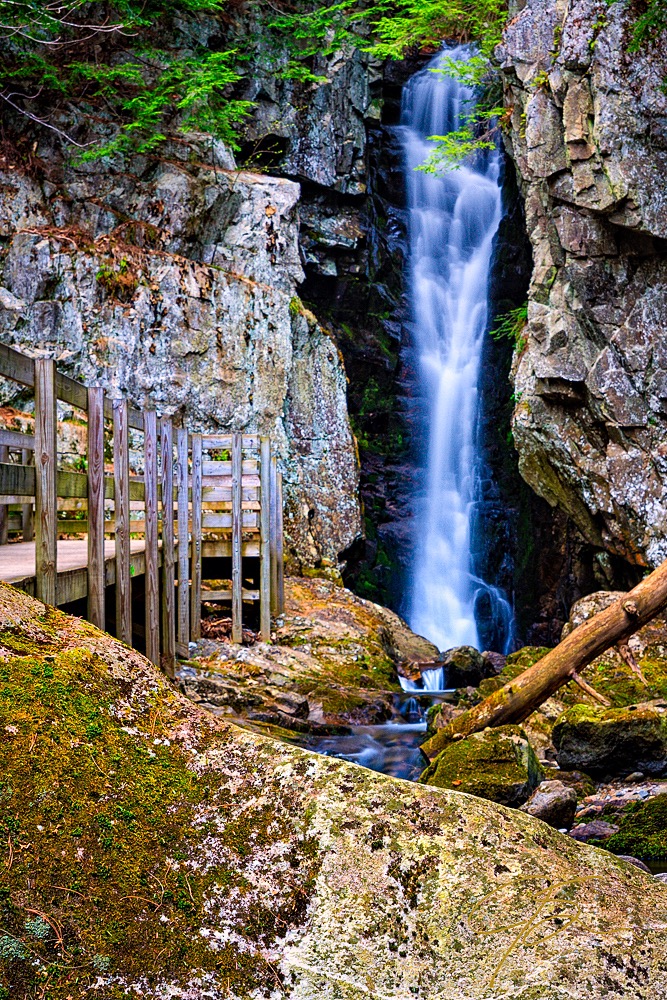 However, moving downstream and including the walkway in the frame gave the photo gave a sense of place, something that can make your photos more marketable. This allowed me to make good use of key elements of photography composition. By including the large boulder, I established a strong foreground element, and the walkway provides a  nice leading line to the waterfall. As an added bonus, I was able to include the entire waterfall, top to bottom.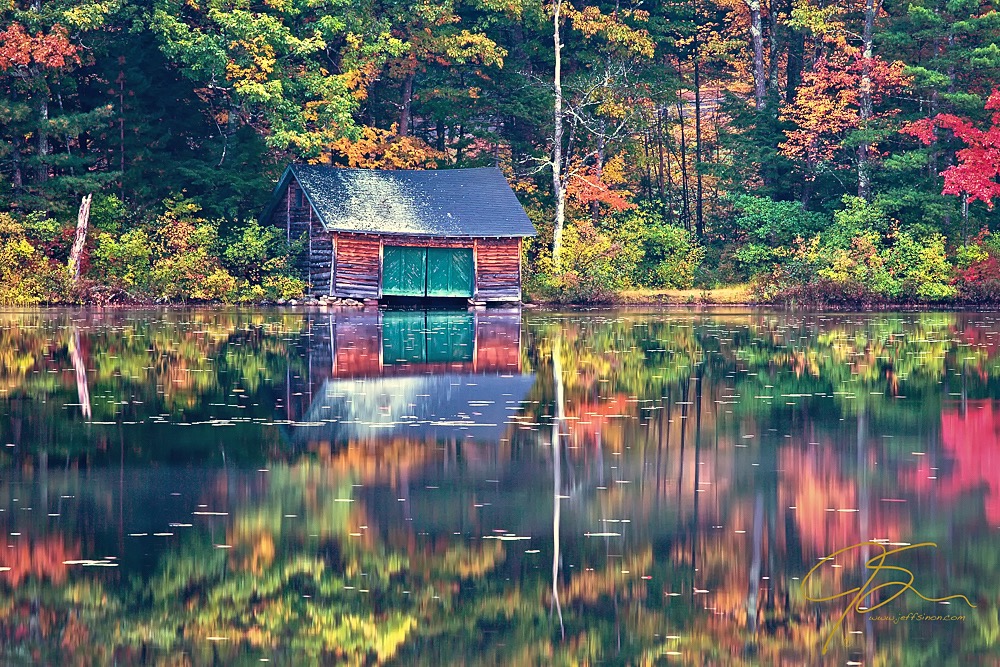 Man-made makes the photograph
Picture this photo without the rustic boathouse. It would still be a somewhat decent photo with a nice reflection and some great fall color. "Decent," however, is all it would ever be without the boathouse to add a focal point and giving the photo an interesting subject. Photographically speaking, man's handiwork isn't always detrimental to the landscape, including man-made objects can be the difference between a weak and a wow photograph.
Memories for sale
I had previously mentioned marketability. Though you too may be a nature and landscape purist, you should think a little bit about what potential buyers might want if you really want to sell your photographs.
I have the very good fortune to live in an area that tourists flock to. New Hampshire has a great seacoast, wonderful historic towns, and boundless gorgeous mountain scenery. When people visit they often want to take back memories of their visit, often in the form of a photograph. Grand scenic mountain views, or dramatic seascapes are wonderful, though if they're indistinguishable from any other land or seascape they may not be as memorable to the viewer. Giving them a sense of place by including local, easily recognizable man-made landmarks can increase the marketability of your photos.

Without the historic Mount Washington Hotel in this photo, it would be just another photo of some snowcapped mountains. Nice, but it could have been taken anywhere. By including the hotel, those snowcapped mountains are more readily recognizable as New Hampshire's Presidential Range.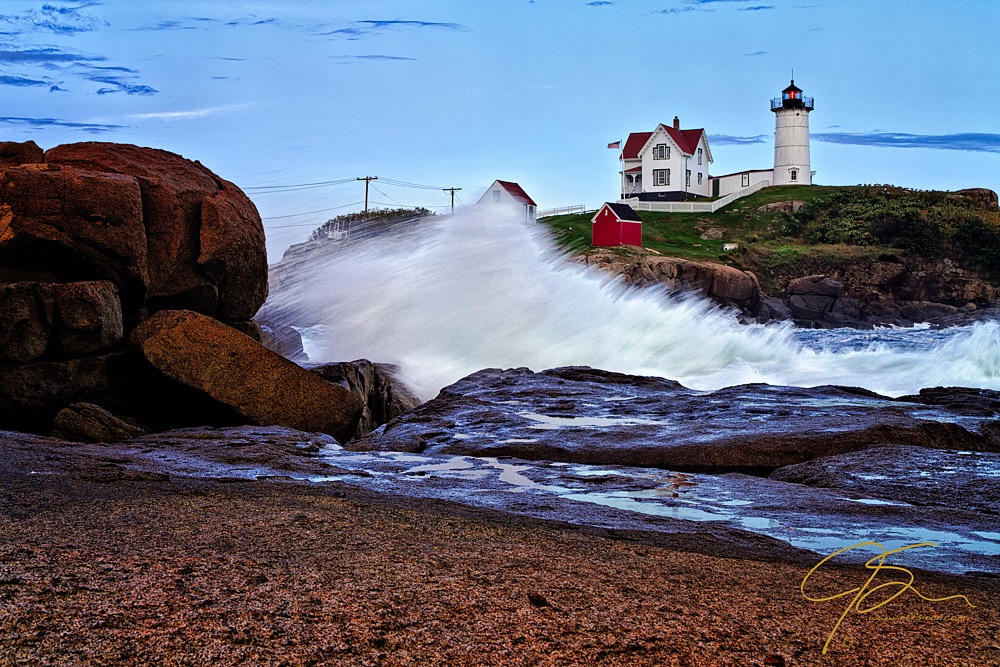 Whether you're interested in selling your photos or simply want memorable images from a recent vacation, including recognizable man-made objects in your photos can give you or your buyers easily recognizable memories to last a lifetime.
I have no intention of giving up on photographing landscapes that haven't been touched by the hand of man, they are still my preferred types of photos. Now though, rather than avoiding them while out photographing, I look to see if I can include them.