Know that feeling when you're walking on the shores of some distant beach and you see that small glint in the sand? The little glint that gets your heart all aflutter. "Maybe it's treasure," you think to yourself. Possibly it's from some distant civilization or an ancient shipwreck. Beach glass is beautiful in the way it softens in time, gradually developing soft edges and eventually becoming sand. Each piece is unique and, even if it doesn't lead to a pot of gold, it's a treasure.
Brush up on your wire-wrapping skills by making sea glass jewelry in this tutorial.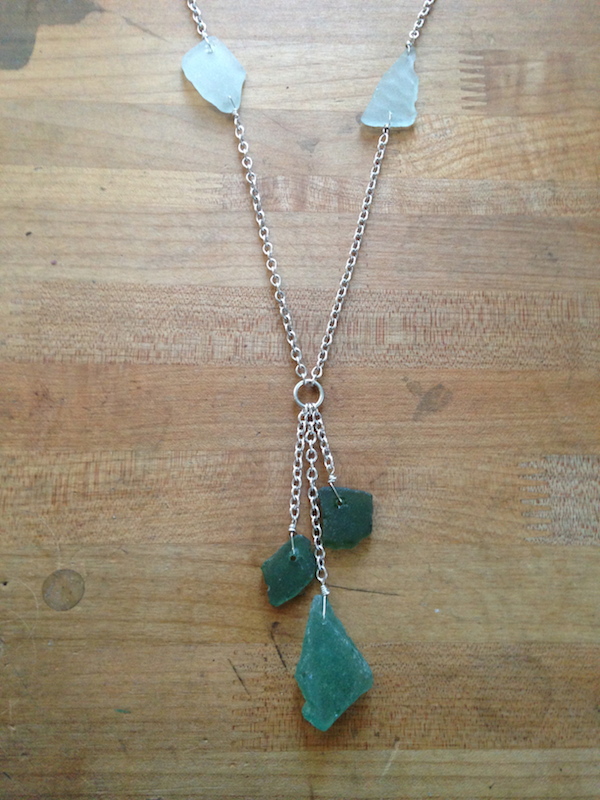 Before we get started, if you're new to wire-wrapping jewelry, you might want to brush up on the following two tutorials that we've already covered. We'll be pretty brief with them here so check back to make sure that you have those skills down!
Here are two of my past tutorials:
Wire-Wrapping With Beads: How to Make a Wire-Wrapped Chain Link.
Don't Be Too Intimidated to Try Wrapping Briolettes.
You'll want to have the following tools on hand:
Round-nosed pliers
Flat-nosed pliers
Wire for your wrapping. I'll be using 26 gauge sterling.
One large jump ring
Chain
Diamond drill bit
Small dish and a little water
Dremel or Flex Shaft drill
Clasp and connector, if desired. If yes, you'll also want two jump rings to attach them to the end of your chain.
There are a few different ways that you can wrap your sea glass if you don't have a Flex Shaft or if you're not excited about the idea of drilling your coveted piece of glass. I prefer drilling a hole so that I can wrap it the way I would a briolette.
When getting ready to drill, there are a few things that you'll want to know. First off, diamond-covered drill bits are the way to go as they'll cut through your piece without shattering. If they aren't kept in water, the diamonds can be worn off more easily and you'll be left with a drill bit that doesn't cut and likely a broken piece.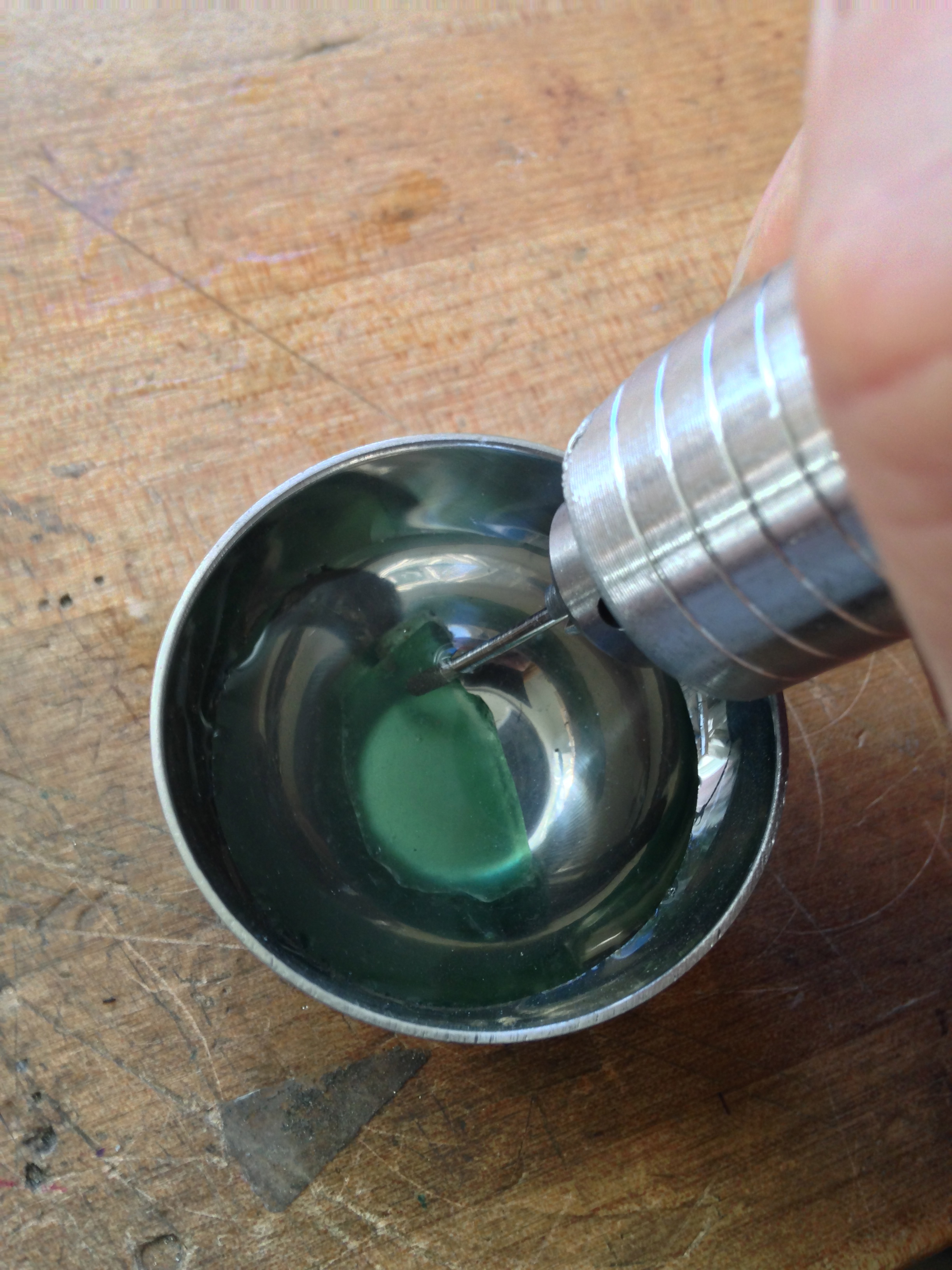 Step 1.
You'll want to start with a diamond drill bit and a small dish with just enough water to cover your piece. If you are particular about the location of the hole, you can work with a larger dish so you can get your fingers in there to hold your glass in place. I personally like the more organic nature of a piece so I'm OK with using a small dish.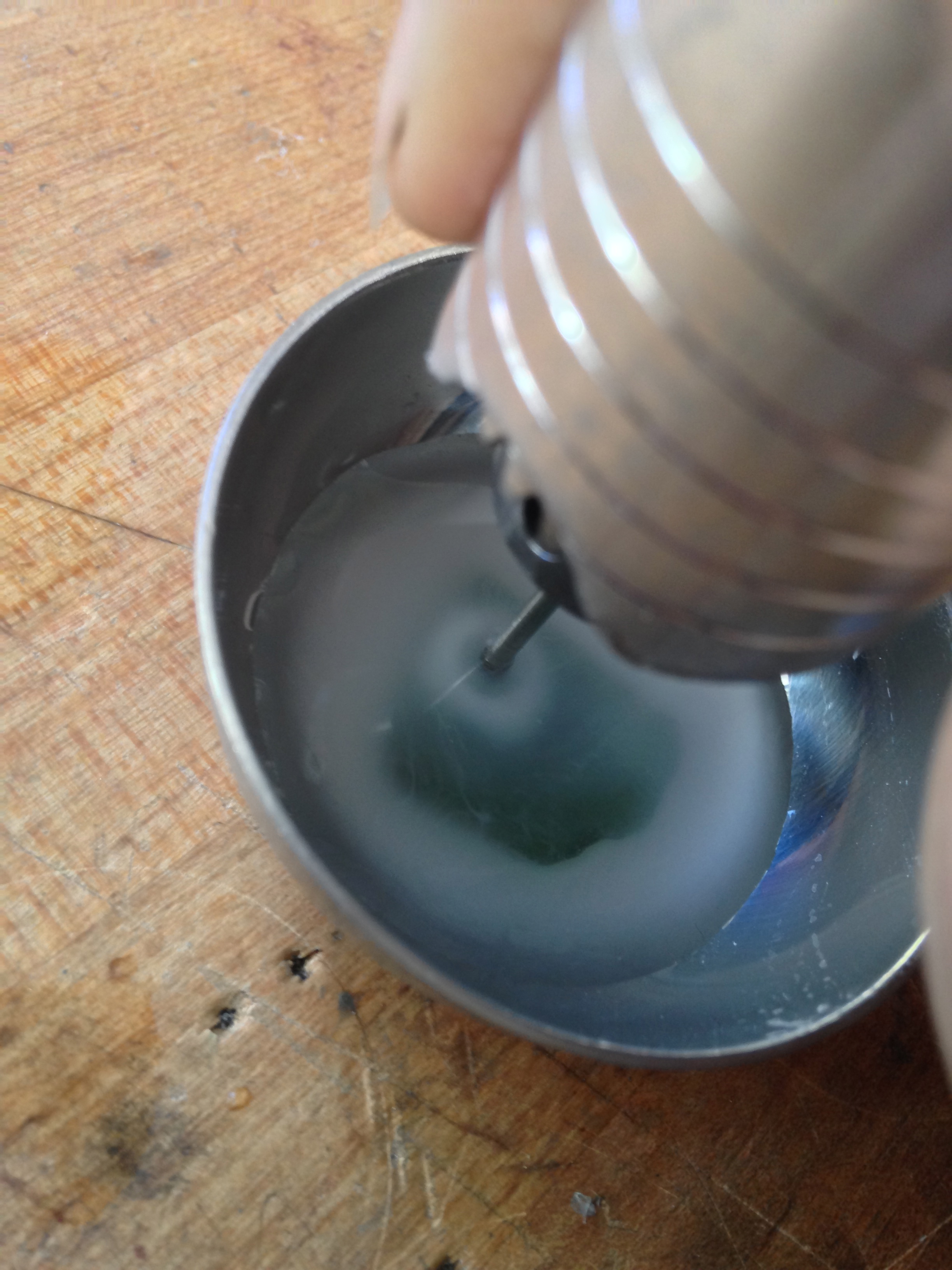 Step 2.
Throughout the entire process, you want to keep your piece submerged. Your water will become cloudy, but keep your drill bit in place to keep the drill bit in line.
As you'll notice in a few pictures, you might get a little bit of glass that blows out as your drill bit hits the other side.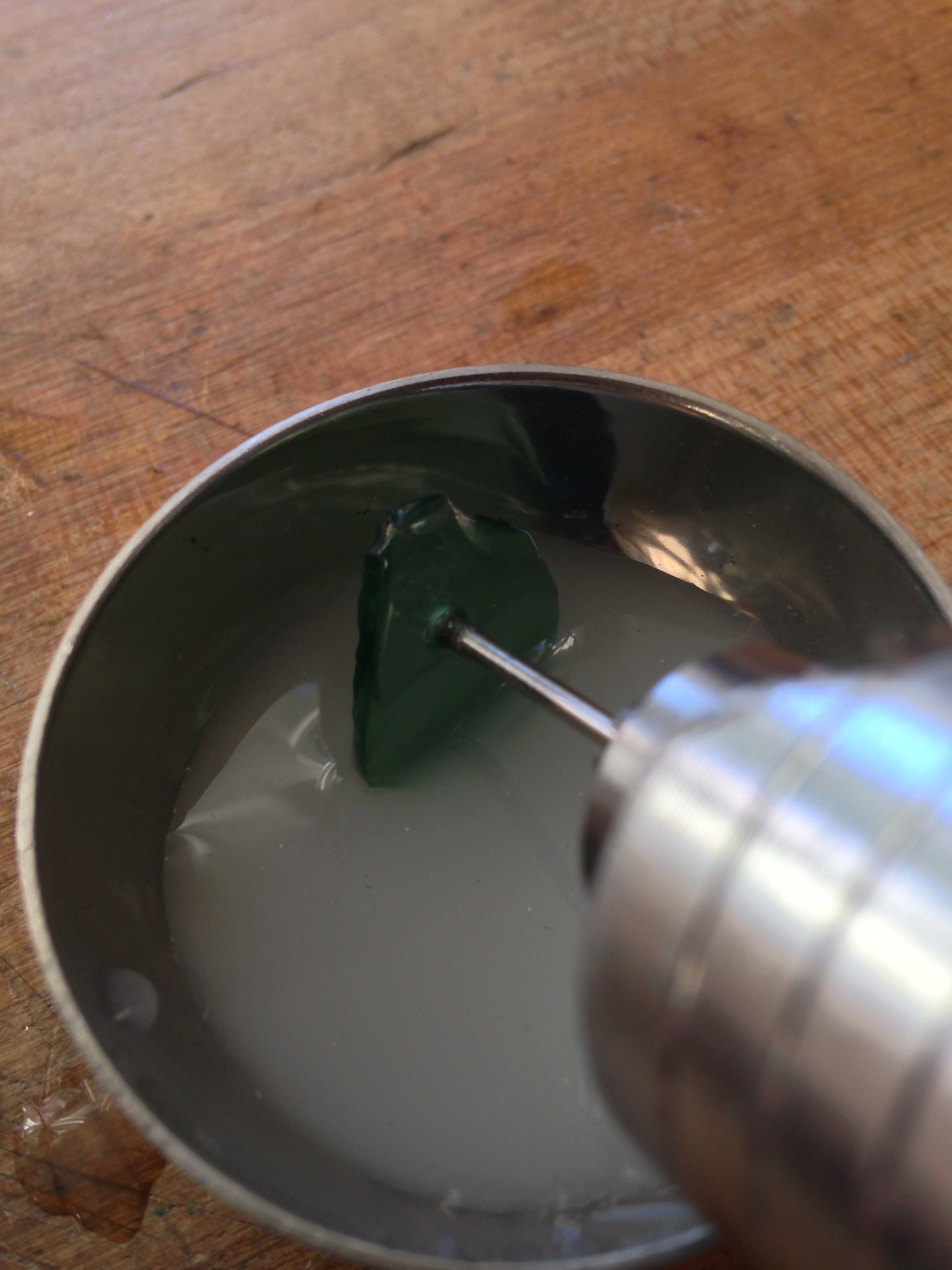 Drilled through and coming out of the water.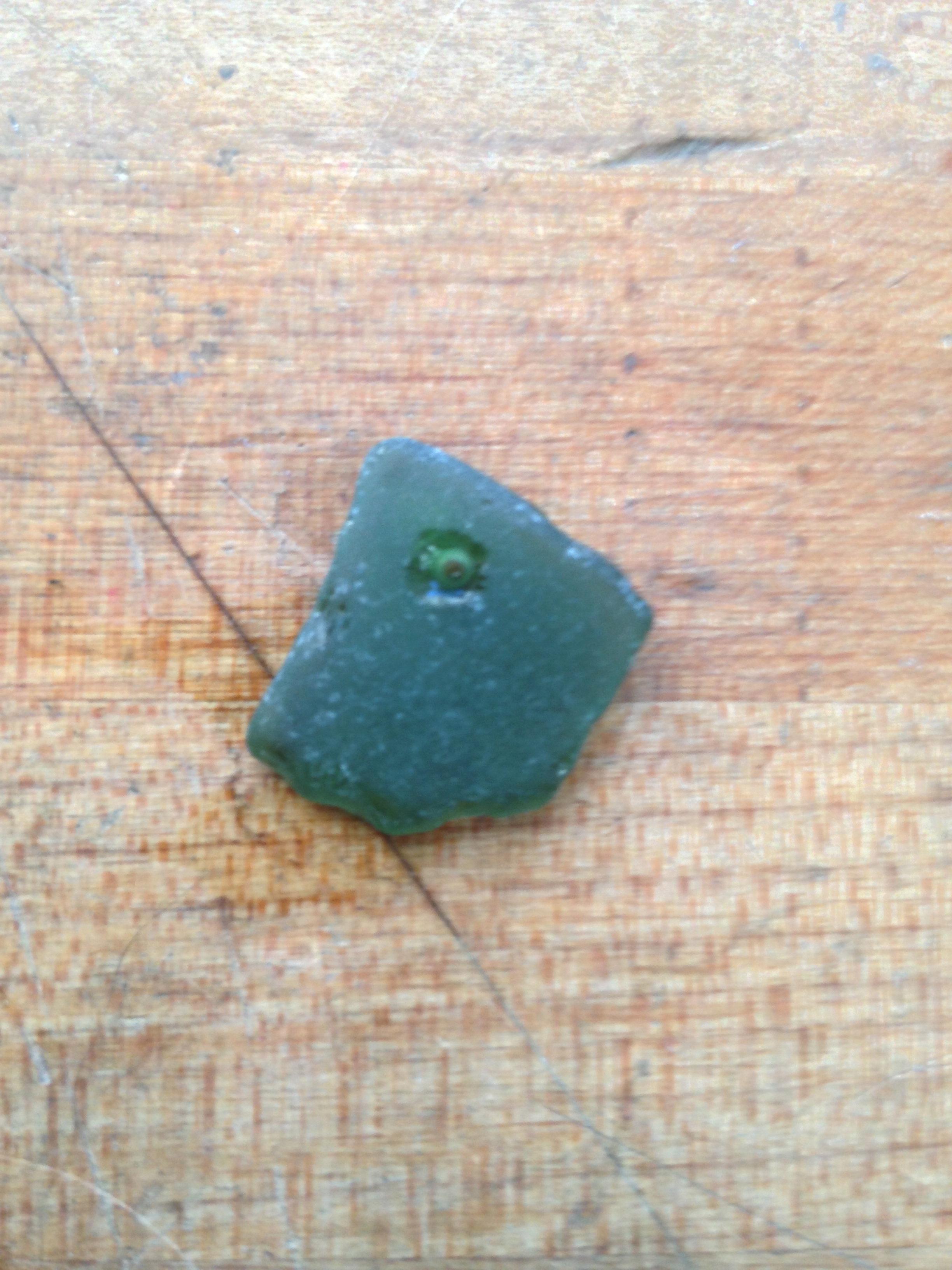 Notice the slight cratering that occurred on the backside. If that is something that affects your aesthetic, you can feel free to try to drill from both sides so they align in the center. You'll avoid this cratering if you can get them to meet.
Step 3.
Here's where our briolette wrapping comes in handy. I'll start the process on each piece first and then attach those loops to my chain in a step or two.
Making loops.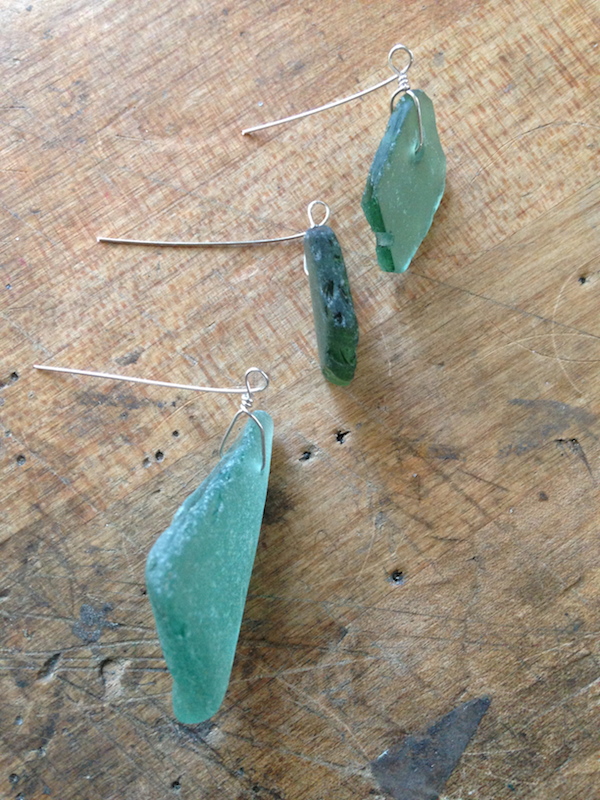 Ready to roll! As part of my design, I'll be using two pieces that will serve as intervals in my chain so these pieces were drilled twice and the wire is prepped through both holes.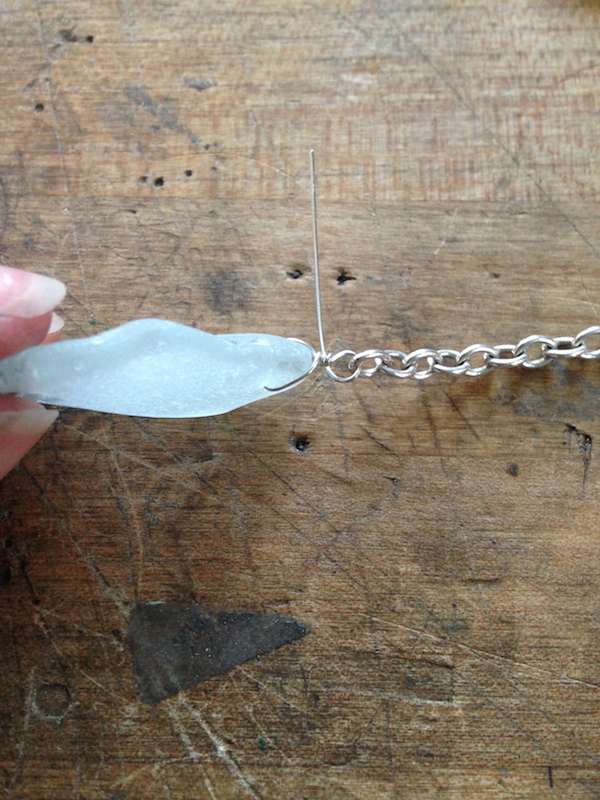 Step 4.
Attach your pieces to chain using the link method that is covered in my previous tutorial: Wire wrapping with beads. How to make a wire wrapped chain link.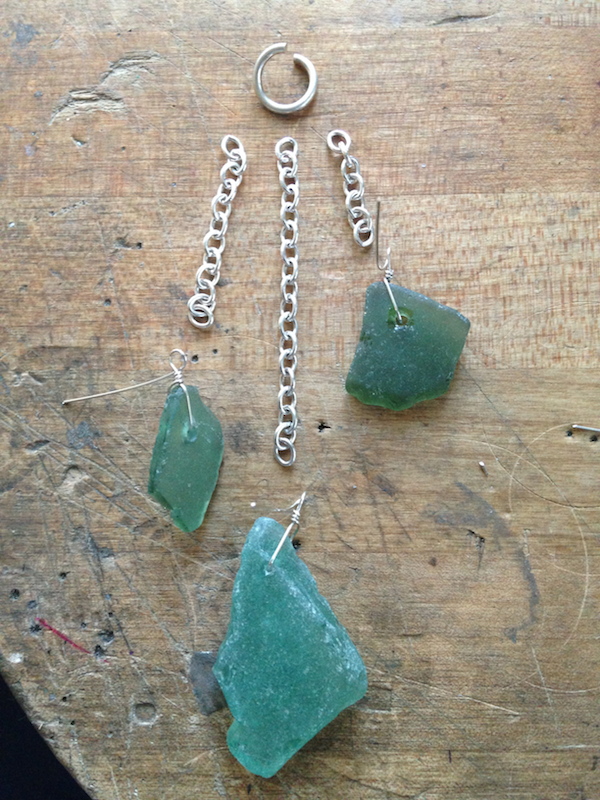 Step 5.
When wrapping the other pieces like briolettes, I'll line them up with chain prior to attachment to make sure that they lay the way I'd like them to. Need a refresher? Don't be too intimidated to try wrapping briolettes.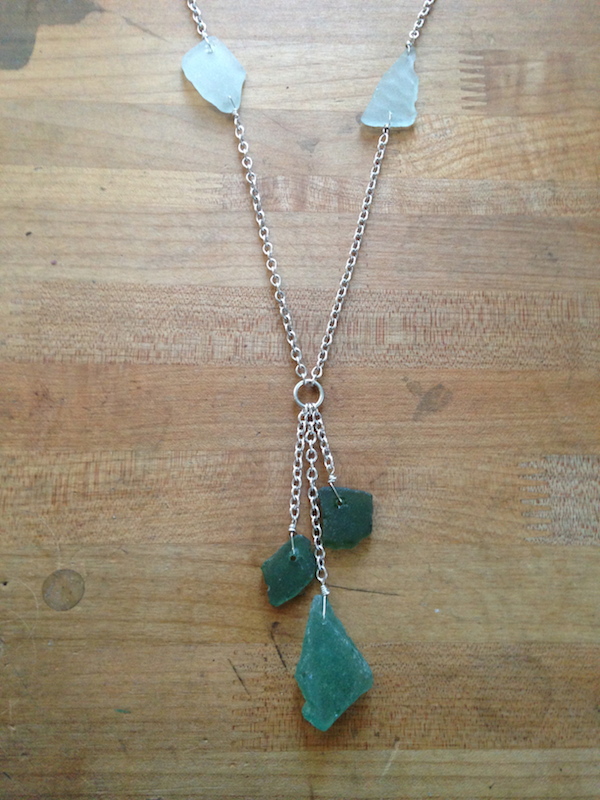 Step 6.
Finally, when all of my pieces are aligned as I'd like them, I'll thread all the chains onto my jump ring and close that off. Include in that all three briolettes and both sides of the chain that will loop around your neck.
As I'm sure you can imagine, there are no rules here and every single piece you'll work with will be different. I can't wait to see what you come up with, so do share!