Get the year off to a sweet start by learning how to make chocolate cherry stuffed cupcakes. Not only are these sophisticated treats exceedingly pleasant to eat, but they're also timely — January 3 is National Chocolate Covered Cherry Day. If you're feeling super ambitious, make your own chocolate covered cherries and use them to fill your cupcakes; but they'll work just fine with the store-bought kind, too.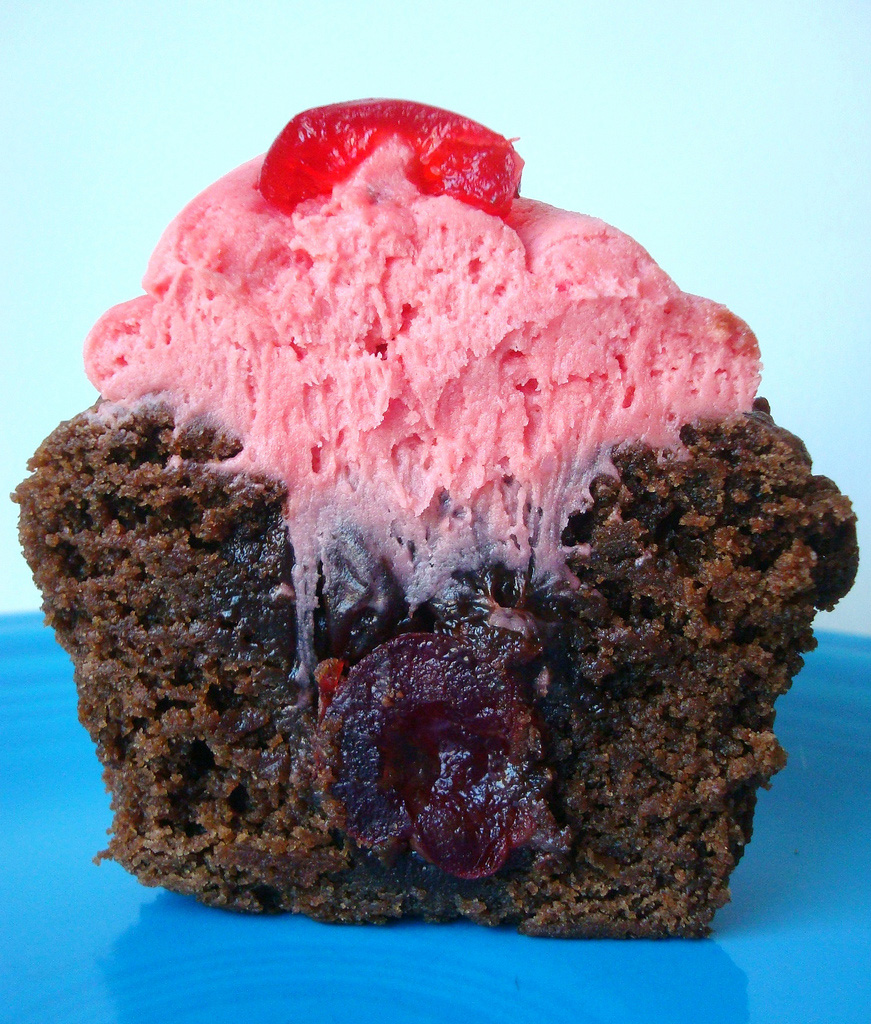 Photos via CakeSpy
Not only is this recipe a wonderful way to advance the baking skills you'll learn in Bluprint course The Wilton Method: Baking Basics, but a great opportunity to do some light cake decorating, too. The pretty pink icing is perfect for piping, or you could simply spread it on top of the cakes and garnish with sprinkles.
Recipe notes:
This recipe was a labor of love to develop. The first attempt involved baking chocolate cupcakes and simply stuffing each cake with a chocolate covered cherry candy. Unfortunately, they oozed in an unfortunate way, and forced the batter to rise so that it flew over the edges of the pan. Not good.
A sturdier cake batter, for chocolate pound cake was employed for the second batch. The cake worked better, but the cakes slightly fell in the center where the candy was inserted. This wasn't so much an issue of leavening or bake time, but the fact that the cherry candies added quite a bit of moisture to the center of the cake.
The solution? Fill in that little dip with a delicious chocolate cherry mixture, and then ice it all with a cherry buttercream. The resulting cupcakes are rich in cherry flavor, and pleasingly gooey in the center.
Let your cupcakes rest for at least 2 hours before icing (or, bake the cupcakes at night, and ice and serve the following morning). The chocolate cherry filling requires a significant amount of time to "set" inside of the cupcake; even though the exterior of the cupcake may feel cool to the touch, the inside may still be warm. They will still taste good if you ice, unwrap, and eat sooner, but things might get messy.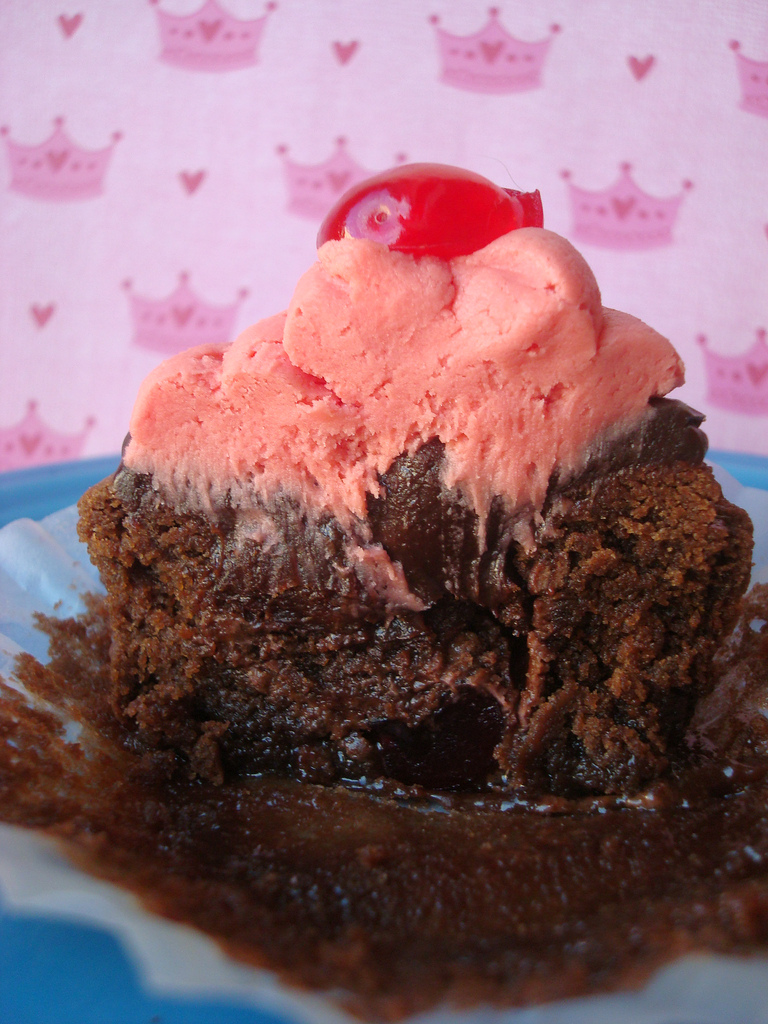 For this recipe, we used Queen Anne brand "cherry cordials." You should be able to substitute similar items of different brands, or you can make your own chocolate covered cherries by melting chocolate in a double boiler and using it to coat either dried, fresh, jarred or frozen cherries to use to stuff your cupcakes. If you are using frozen or jarred cherries, be sure to completely dry the cherries off before coating in chocolate.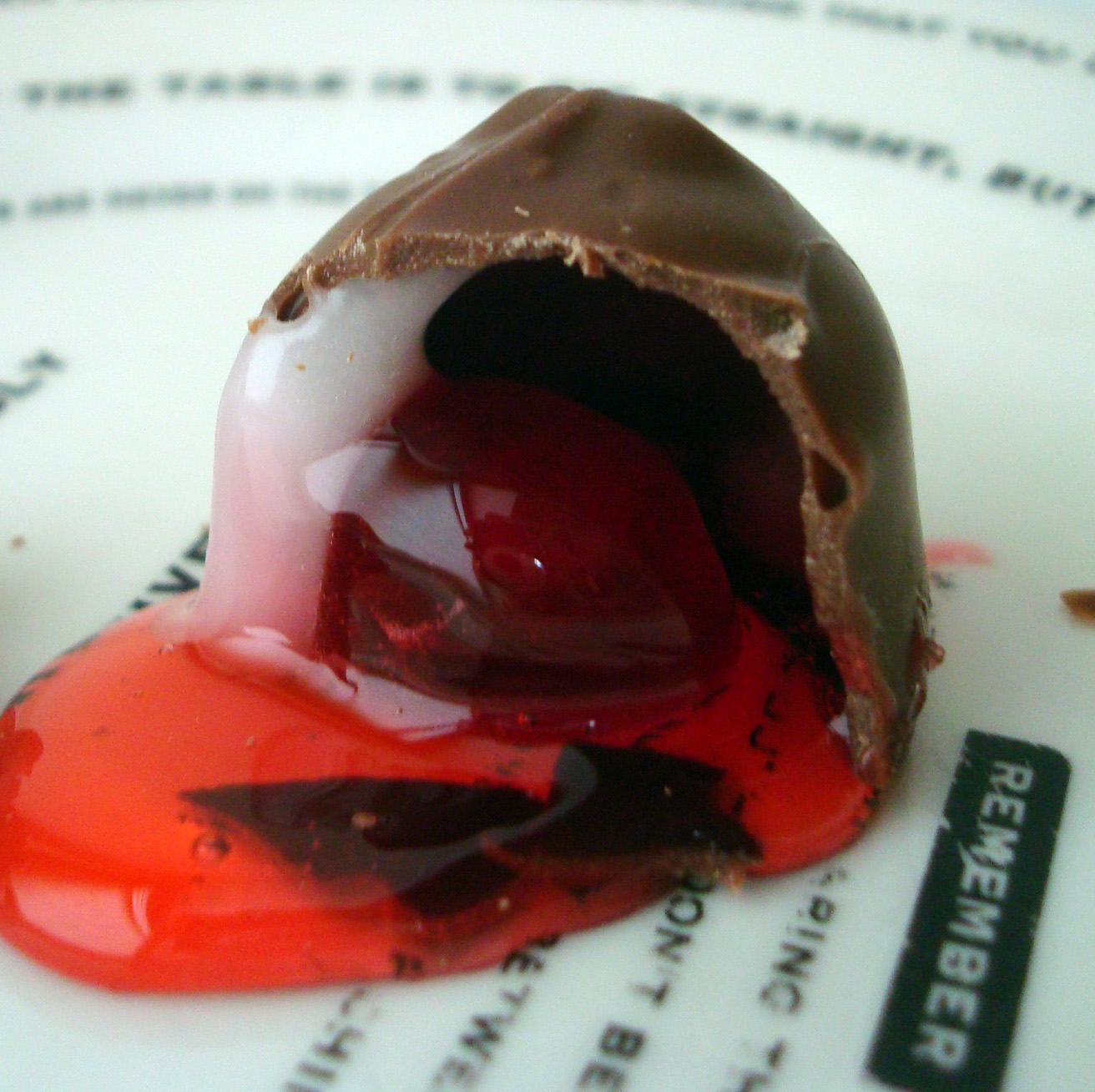 Cherry morsels are frequently found in supermarkets, but if not, cake decorating supply stores should stock them, and they can be readily found online.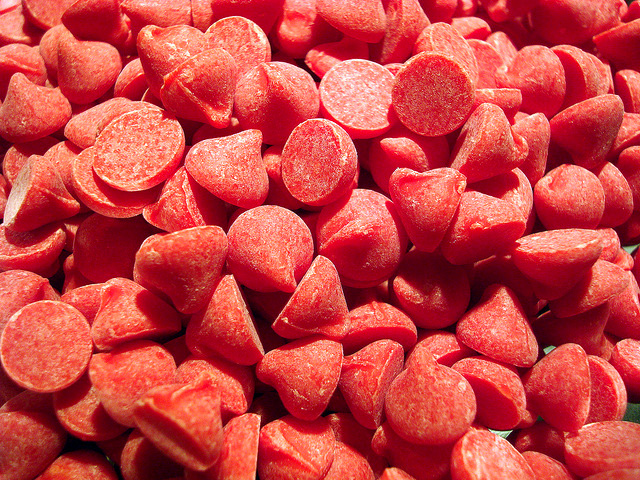 How to make chocolate cherry stuffed cupcakes
Makes 24 cupcakes
For the cupcakes
2 cups (one 12 ounce bag) semisweet chocolate morsels
3 cups all-purpose flour
1 tablespoon baking powder
½ teaspoon salt
1 ¾ cups packed light brown sugar
1 cup (2 sticks) butter, softened
2 teaspoons vanilla extract
4 large eggs, room temperature
½ cup milk
24 chocolate covered cherry candies (cherry "cordials" were used for this recipe)
For the chocolate cherry ganache (optional)
12 ounces dark or semisweet chocolate
1 ¼ cups heavy cream
½ cup dried cherries
For the icing
12 ounces cherry morsels
½ cup (1 stick) unsalted butter
1 package (8 ounces) cream cheese, softened
4 cups confectioners' sugar, sifted
Maraschino or candied cherries, to decorate the tops (optional)
[box type="shadow"]You might be interested in our Metric Conversion Guide.[/box]
Step 1:
First, you'll make the cakes. Adjust an oven rack to the middle position and heat the oven to 350 degrees F. Line 24 cupcake liners in cupcake tins.
Step 2:
In a double boiler, melt the morsels until only a few morsel shapes remain. Remove from heat; the residual heat will melt the remaining morsels which have retained some shape. Or, you can do this by microwaving the morsels on high in 30 second increments until mostly melted. Cool to room temperature (the chocolate can cool while you prepare the next steps).
Step 3:
In a large bowl, combine the flour, baking powder and salt. Set aside.
Step 4:
Cream the butter and brown sugar until completely combined and creamy, 3-5 minutes in a stand mixer or up to 10 minutes by hand. Stir in the vanilla extract.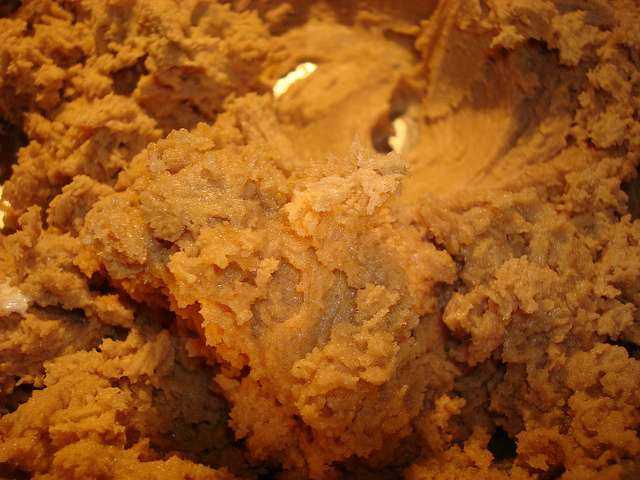 Step 5:
Add the eggs, one at a time, pausing after each addition to scrape down the sides of the bowl with a rubber spatula. Be warned that this is not the batter's most attractive moment.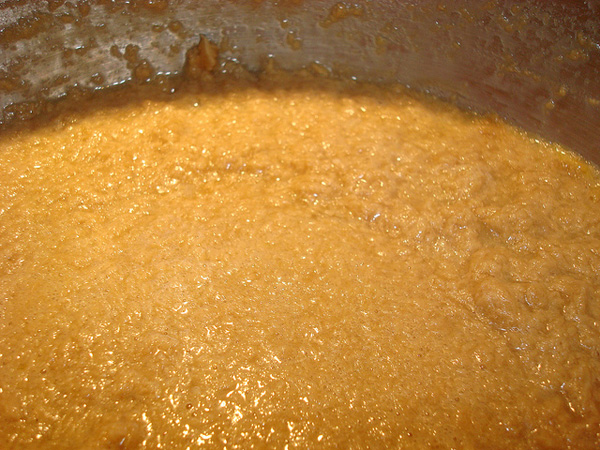 Step 6:
Gradually beat in flour mixture alternately with milk.
Step 7:
Finally, fold in the melted chocolate, mixing by hand until completely incorporated.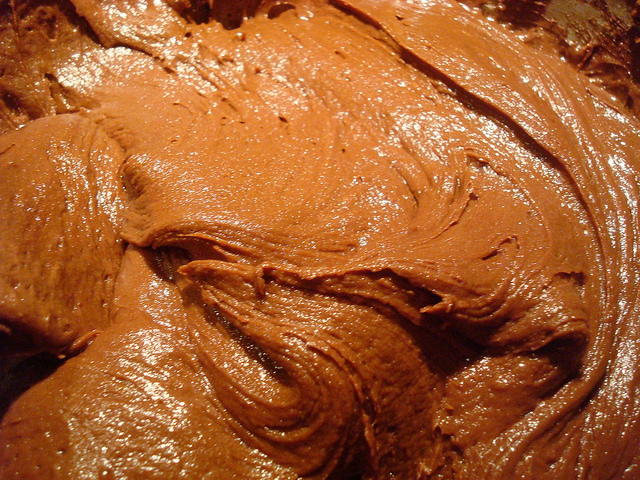 Step 8:
Fill each of the cupcake cups about halfway full with batter. You will have batter left over. This is OK — you'll be using more in just a minute.
Step 9:
Press a chocolate covered cherry into the center of each half full cup. You may find that inserting them so that the flat side faces up makes the next step easier. Try not to press the cordial all the way down to the bottom of the liner; a small buffer of batter will help the cupcakes from becoming too gooey at the bottom.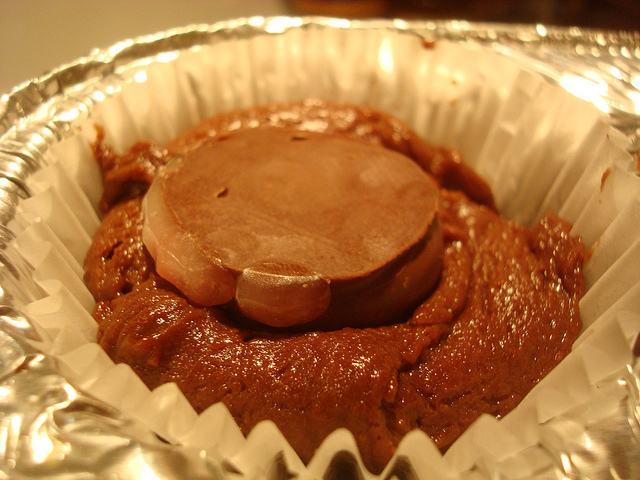 Step 10:
Spoon a small amount of batter on top of the chocolate covered cherry, and spread to make sure it's completely covered.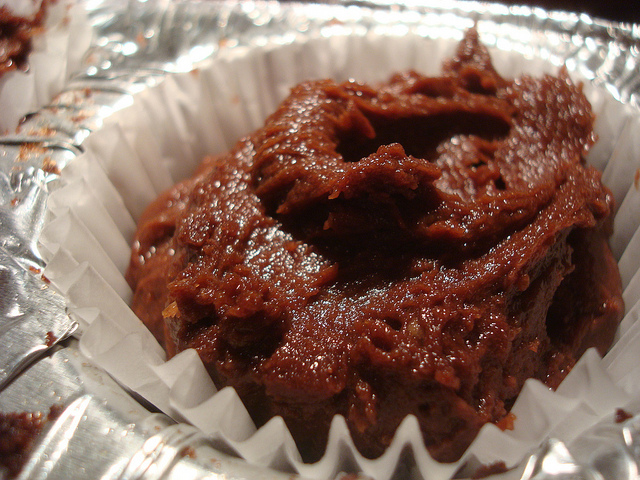 Step 11:
Bake for 22 to 28 minutes, or until set and golden. Inserting a wooden stick won't necessarily give a good indication of doneness because it's stuffed with a chocolate covered cherry, so insert a toothpick slightly off to the side to test. If you touch the cupcakes lightly on top, they should feel somewhat firm, and the cake shouldn't wobble to your touch.
Step 12:
Let the cakes cool in the pan for at least 2 hours, or even overnight. If the centers begin to sag a little bit after they have been taken out of the oven, that is OK.
Step 13:
Prepare your chocolate cherry ganache. Bring the cream to a low boil, and remove from heat. Stir in the chocolate; it should begin to melt in the heat of the cream. Stir in the dried cherries.
Step 14:
Spoon a generous amount of this mixture in any dents in the center of your cupcakes. If your cupcakes have flat or even domed tops, go ahead and still give each a nice spoonful. It tastes good with the icing. If you have any of this chocolate cherry ganache mixture left, you can store it in the refrigerator. It tastes wonderful on ice cream, and can be used as a filling for other cakes. You'll want to let the ganache set on the cakes for about 30 minutes, so that you can safely apply the icing without tearing up the chocolate.
Step 15:
Speaking of the icing, go ahead and prepare it while the ganache sets. Using a double boiler or a medium saucepan over low heat, melt the 12 ounces of cherry morsels with the stick of butter. Stir frequently to avoid any scorching. Don't worry if this mixture looks strange and the butter leaves a layer of liquid on top. It will all come together in the next step.
Step 16:
Cream the cream cheese until light and fluffy, 3-5 minutes, in a stand mixer. Add the melted chips and butter and mix until smooth. Once combined, stir in the 4 cups of confectioners' sugar, one cup at a time, until your desired spreading or piping consistency has been reached.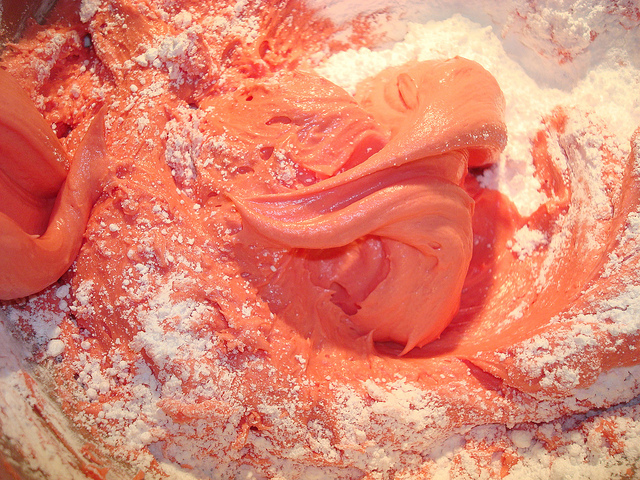 Step 17:
You can either ice the cupcakes freehand, with a spatula or butter knife, or pipe the icing prettily on top. While not completely necessary, finishing each with a candied cherry half is awfully sweet.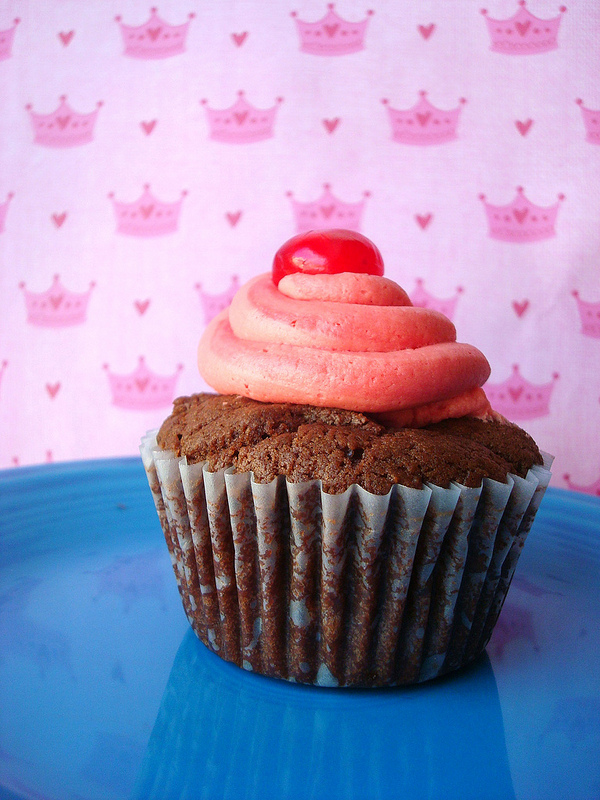 [box type="shadow"]Learn how to create more inventive flavor pairings for cakes that are irresistible to traditional palates and foodies alike while also expanding your baking repertoire with artfully flavored, perfectly prepared cakes, curds, custards, mousses and more in the new Bluprint class Creative Flavors for Cakes, Flavors & Frostings with Jenny McCoy.[/box]
What fruit flavor do you think tastes best with chocolate?