On the one hand, the question of how to make a birthday cake for kids might seem simple: bake a cake, decorate it and serve it to little people. However, taking time to refine your choices in flavors and design techniques to be tailored to kids' preferences will serve your cake decorating skills for years to come. After all, you might just find yourself with a yearly returning customer!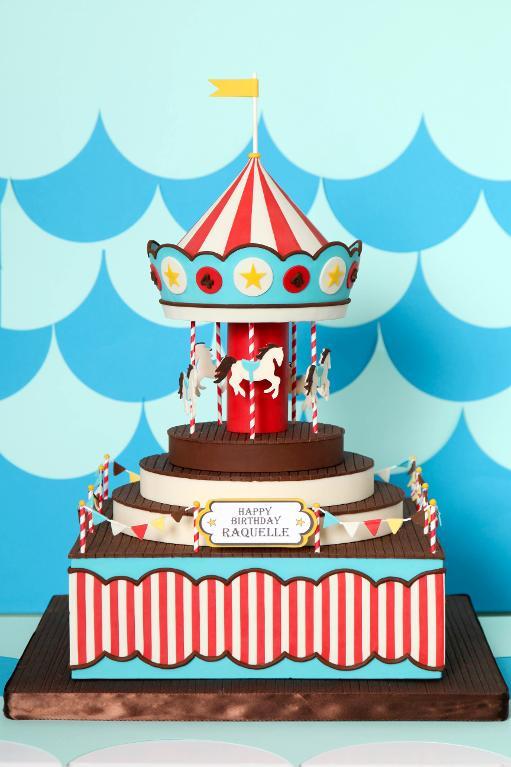 Carousel Cake via Bluprint instructor Jessica Harris
Here are some tips for creating unique and crowd-pleasing children's birthday cakes.
Making a kids birthday cake involves the same set of skills that you'd need to create a wedding cake or any type of special occasion cake, but there's a lot more license for color and whimsy.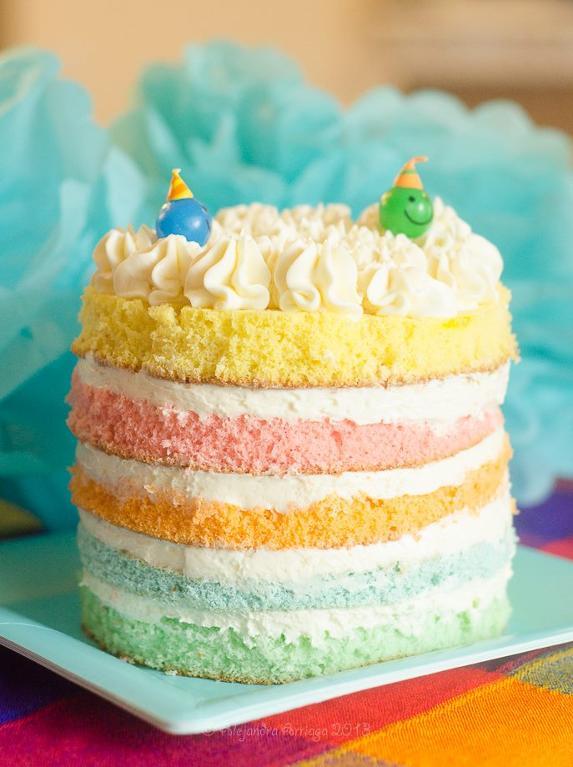 Rainbow colored cake via Bluprint member Val0929valeria
1. Stick with classic flavors
These days, kids are more and more adventurous in their eating. However, when it comes to a group of kids, it's safest to stick with crowd-pleasing favorites. Chocolate, vanilla or yellow cakes are always winners, and each can be dressed up in so many creative ways, from coloring the cake to creating fanciful exteriors.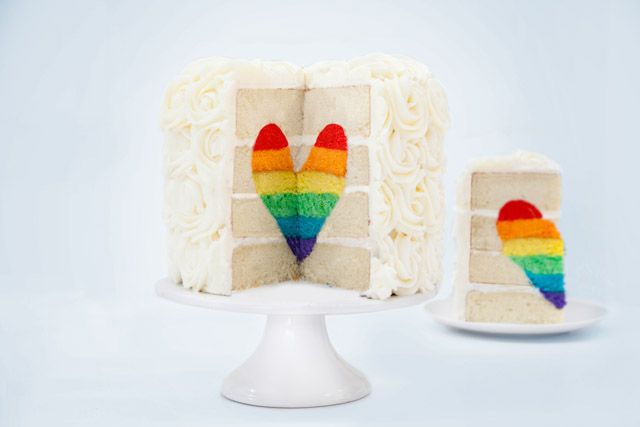 Photo via Bluprint's class Decorating From the Inside Out
2. Keep it colorful
Use color and lots of it. It's easy to add color by creating a surprise-inside cake with a rainbow of colors or adding sprinkles to the batter for a rainbow chip effect. Different colors of buttercream between layers can also create a hidden color surprise.
On the exterior of the cake, colorful sprinkles and tinted icing are always hits. However, if you are using fondant to cover your cake, keep in mind that stronger colors, such as the ones used on this vivid Spider-Man cake, can bleed if condensation forms. So, just be sure that the cake will not be exposed to extreme heat or humidity.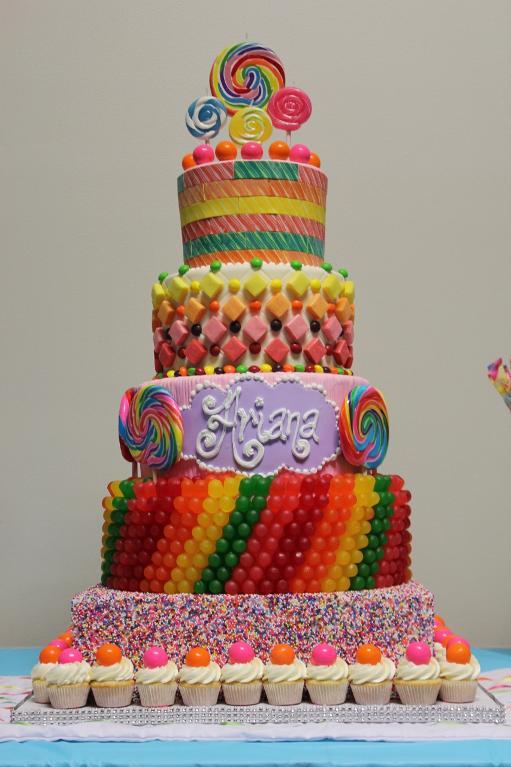 Candy Cake via Bluprint instructor Joshua John Russell
3. Make it super sweet
Create a "fusion" dessert by incorporating cookies or candy into birthday cakes for kids. Crumbled or whole cookies as garnish are always a welcome addition on a birthday cake. Candy can add color and flavor to your cake and can be used to create a number of fun design elements, such as on the cake above. It would make Willy Wonka himself jump with delight!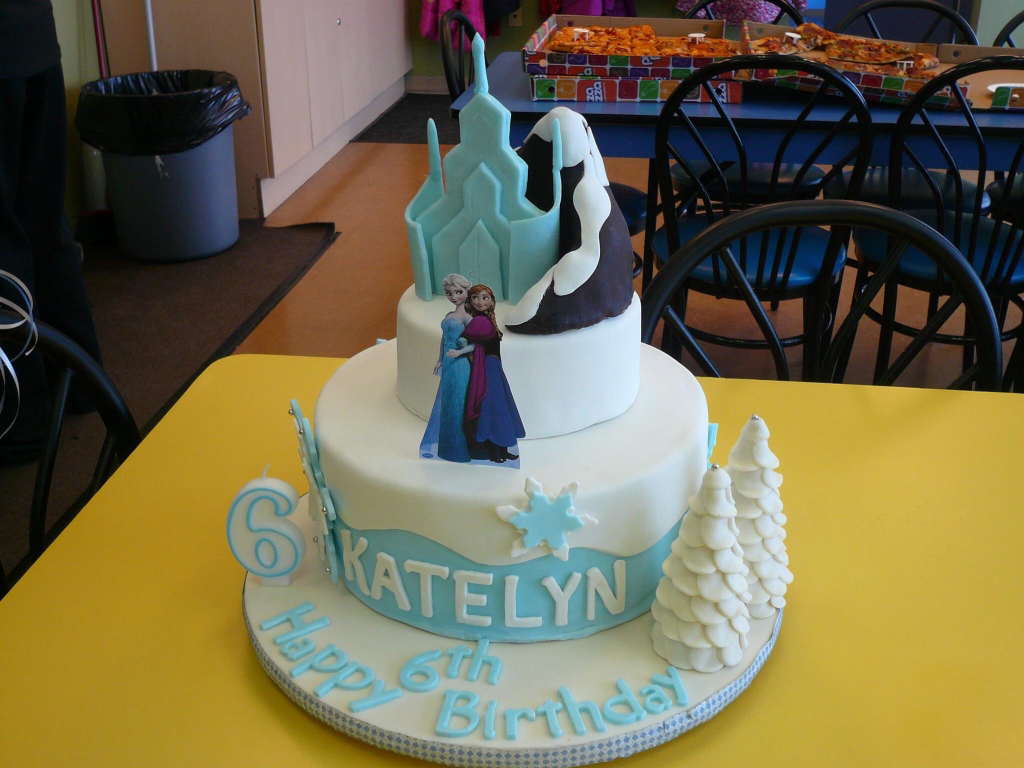 Frozen birthday cake via Bluprint member CLhenderson
4. Make it personal
You can start with a cake design inspired by any number of beautiful design templates, but be sure to add personal details. Adding the birthday boy's or girl's favorite colors, or referencing favorite sports, movies or activities in your cake decorating will make the cake all the more special. Including custom messages or lettering can add even more personalization to your project.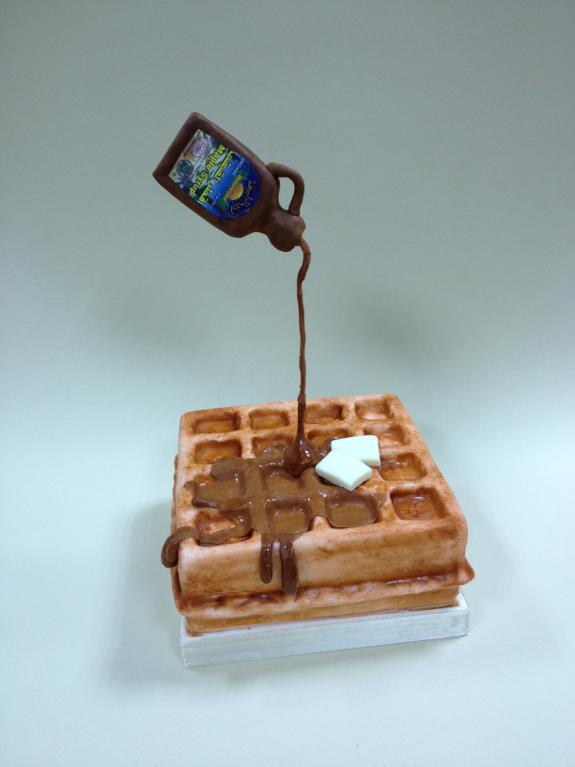 Gravity-defying Waffle Cake via Bluprint member Manal cakes
5. Make it magical
You'll never find a more receptive or appreciative audience than kids if you incorporate gravity-defying effects to your cake decorating. Whether it's an involved feat such as the waffle cake above or a lovely hot air balloon cake such as the one featured in Clean & Simple Birthday Cakes, these cakes will help kids' imaginations take flight.
Bonus tip: Don't forget the candles!
Blowing out the candles is one of the best parts of the birthday cake experience; be sure to either include space in your design to accommodate them, or place a single candle on a cut slice so that the birthday boy or girl can make a wish.
Did you Bluprint's YouTube Channel is full of free, quick video tutorials?
Check out this one on how to make amazing birthday cakes in three simple steps from Bluprint instructor Joshua John Russell.
See more on Bluprint's YouTube Cake Decorating Channel.