Gorgeous cosmetic bag cakes are perfect to decorate because you can add some wonderfully playful or glamorous details such as floral sprays, vintage cosmetics or heirloom jewels! A really great makeup bag cake idea is to create a cake that is a replica of the gift the lucky recipient is getting.
Here are our Top 5 makeup bag cakes: They're so good, they'll make you blush!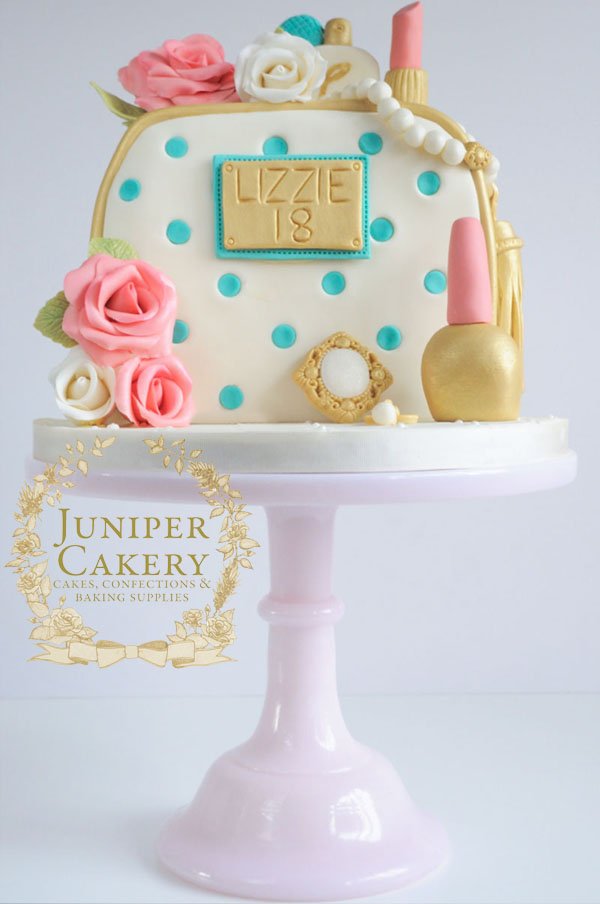 Photo via Juniper Cakery
Cosmetics and jewels cake
This cosmetics and jewels cake has the perfect mix of modern and vintage. We loved the bright and fresh color palette with a shimmering gold added in for a luxurious look. The polka dot makeup bag was given a grown-up feel with the addition of gold and pearl jewelry, lovely roses and vintage inspired cosmetic cases!
Why not try getting to grips with various fondant skills such as paneling, inlaying designs and applying embellishments with Marina Sousa's Advanced Fondant Techniques class?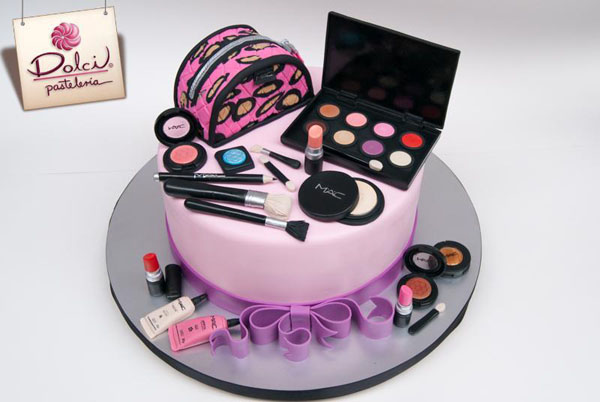 Photo via Dolce Pasteleria
MAC cosmetics cake
We love the sleekness and accuracy of this MAC cosmetics cake! The adorable little leopard-print makeup bag perched on the side adds the feel of an extra tier, which is a fantastic way to both show off your handbag cake making skills and include a little dimension to an otherwise plain round cake.
Enroll in Elisa Strauss' Designer Handbag Cake class to discover how to create your own stunning couturier creation!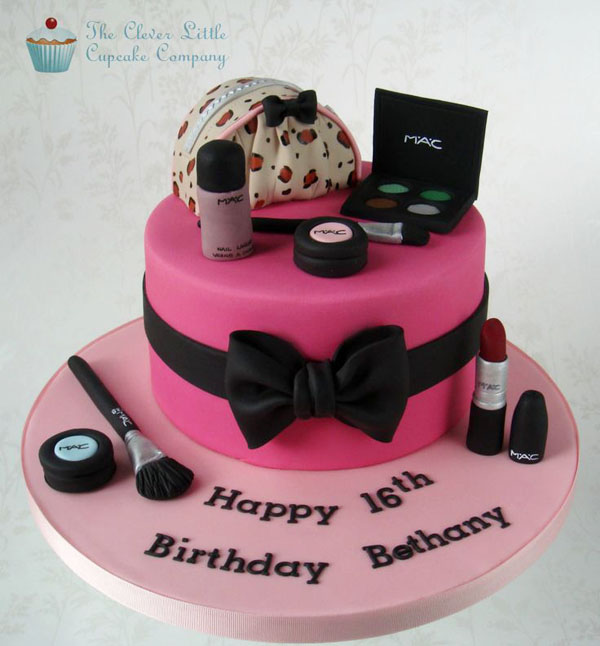 Photo via Clever Little Cupcake Company
MAC cosmetics birthday cake
Another fantastic MAC cosmetics-themed birthday cake that incorporates a lovely little makeup bag. Created from either cake or cereal treats the cosmetics purse still utilizes the techniques used to make show-stopping handbag cakes! The small bow helps tie in (no pun intended) the blacks of the fondant makeup pieces as well as the use of the bow on the cake.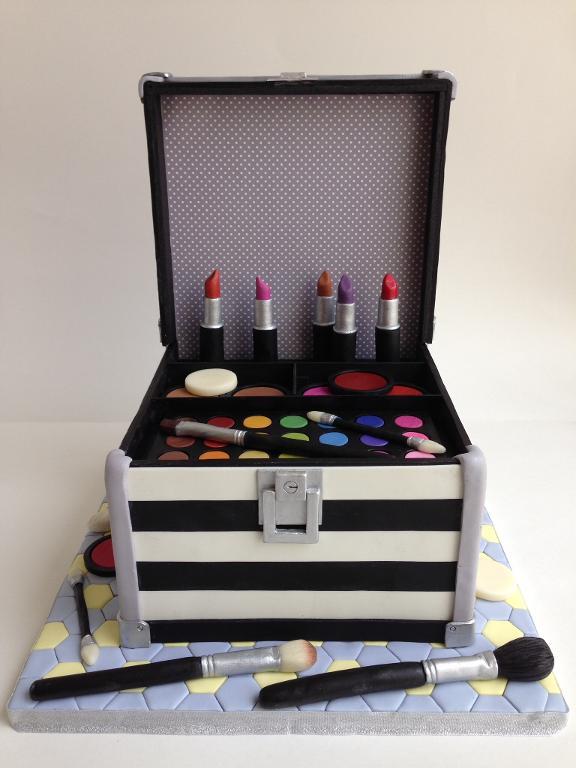 Photo via Bluprint member Irina Salazar
Makeup case cake
Why not play with the many invaluable skills to be learned in Elisa Strauss's Designer Handbag Cake class and create an impressive makeup case cake! We love the sleek panelling, finish and silver buckle as well as the colorful eyeshadows and lipsticks that finish this creation perfectly!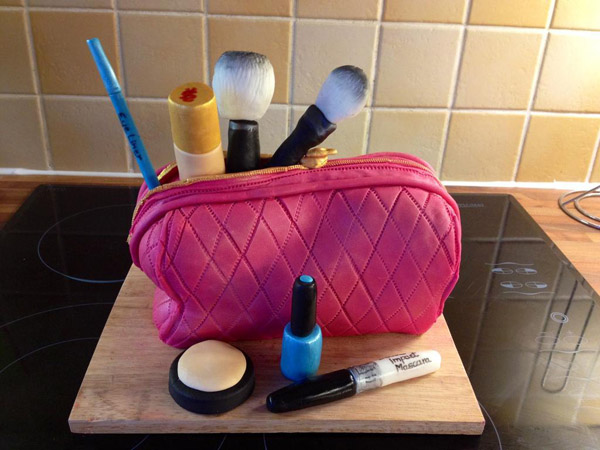 Photo via Bluprint member Elke M
Realistic pink makeup bag cake
This lovely pink makeup purse is wonderfully playful with various cosmetics bursting out of the unzipped bag. We love the detail of the brushes and the stitched quilting around the bag itself.
Creating fabulous makeup cakes is always exciting especially once all of the detailed components are ready to be put into place. There's always a grand sense of accomplishment when a hand-painted fondant zip or shimmering gum paste nail polish bottle is added. We've loved seeing how different designers incorporate the various styles and elements of cosmetic bags into makeup-themed cake designs!
What would be your perfect makeup cake creation? What elements would it feature?