Tracy, who's on our data science team, has a passion for paper. It all started when she was a child and discovered her love for collaging. Needless to say, she's been on that paper train ever since!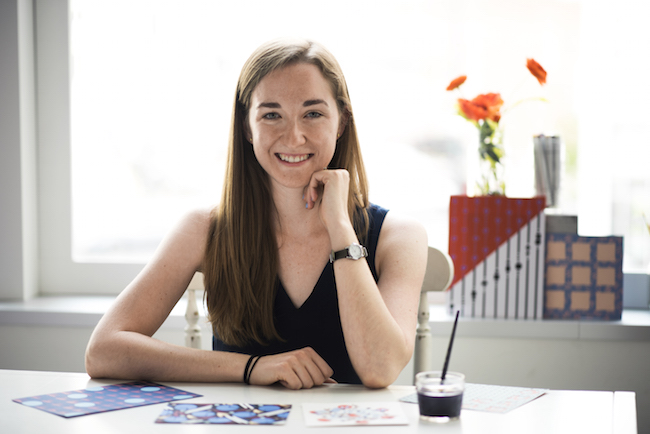 "I like working with paper cut-outs because you can rearrange the pieces and try out new ideas," Tracy says. So it's no surprise that her favorite part of collaging is the assembly process. She loves being able to experiment with different forms and colors, transforming bits of colored paper into a whole new work of art, and is always surprised by the end result.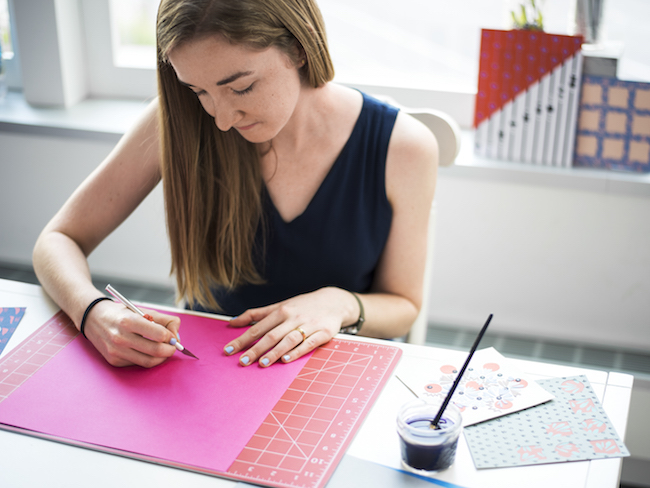 Like many of us, Tracy finds a lot of her inspiration on Pinterest, where she collects new ideas for shapes, patterns and color combinations to use in her assemblages. "I'm especially inspired by the designs on textiles and ceramics," she says.
If you've ever worked with paper before, you probably know that it's key to have a comfortable workspace with plenty of room to experiment. Tracy likes working on a big wooden table where she can comfortably spread out all her supplies.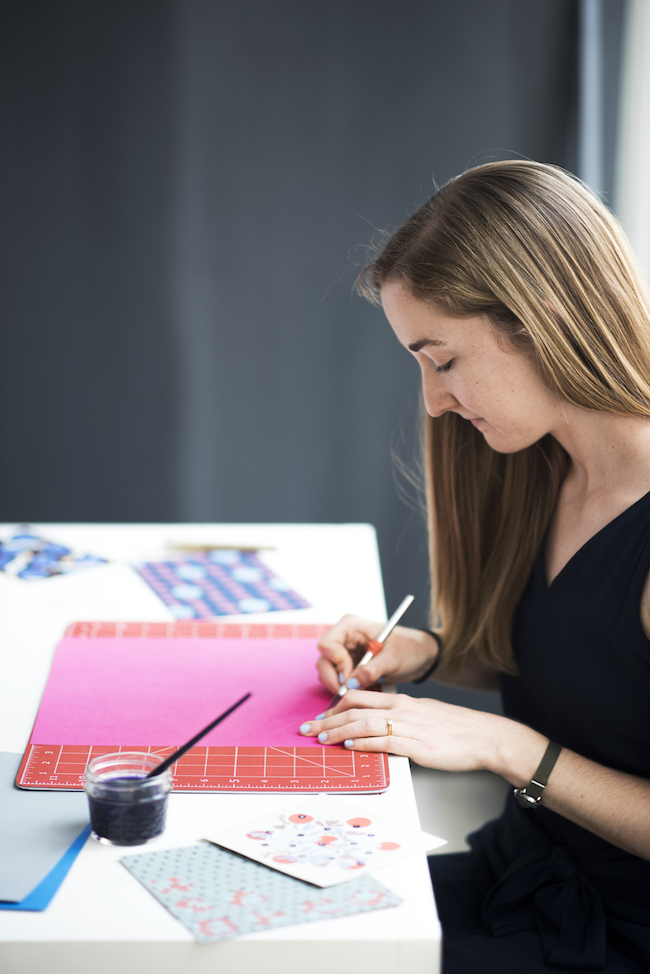 Once her workspace is organized, there's one last thing Tracy does before diving into a new collage — pick out a playlist! "I definitely went through a phase of listening to the La La Land soundtrack on repeat," she says with a laugh.