If you've ever wondered who creates the beautiful paintings you see in some of our photography, you might be surprised to learn that the artist behind them is also the artist behind the lens.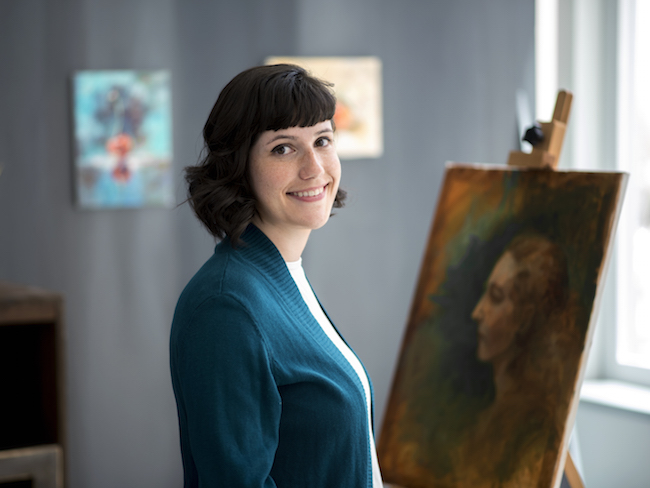 Sharon, a member of our photography team, wanted to be an artist for as long as she can remember, having dressed up as one for career day in kindergarten. Since then, she says, her passion for art and craft has only grown.
Although most of Sharon's days are spent looking at a screen, the tangible feel of making something will always resonate with her.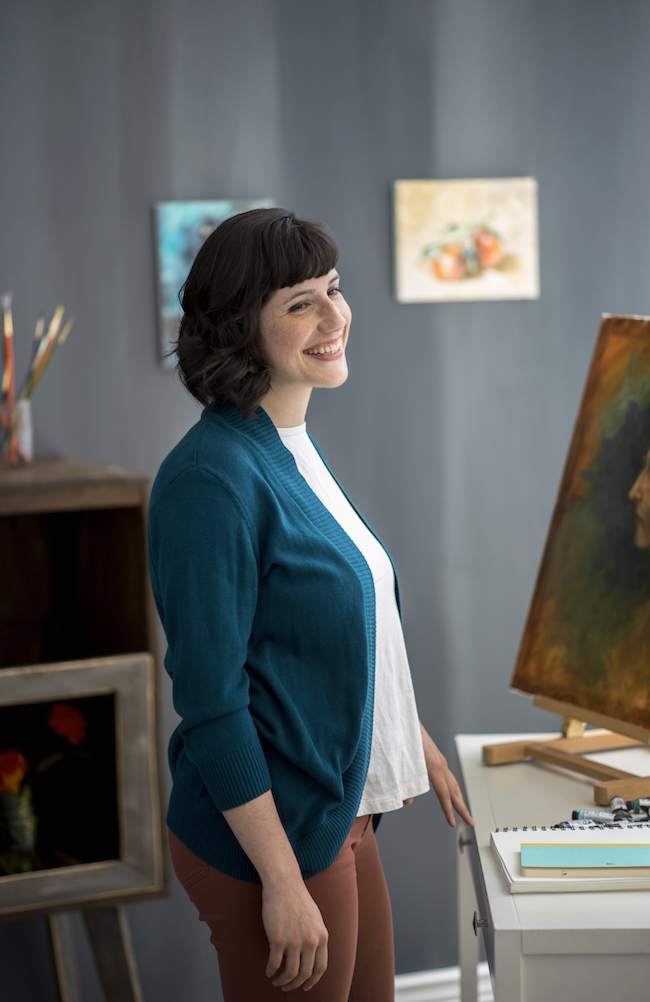 Recalling a time in college when she was taking a typography class, she explains that, as a final assignment, the students were asked to create a book of all their projects. And while they had the option to make a digital book or hand-bind one, Sharon was the only person to take the hand-bound route.
Come presentation time, the projector just happened to stop working so her classmates had to present their digital books in magenta. But Sharon was able to present without issue – and what an impression she made! In fact, shortly after class, Sharon's professor pulled her aside to tell her how impressed he was with her work. If he owned a company, he said, he would've hired her on the spot. "It was an incredible experience and I still have the book," she says.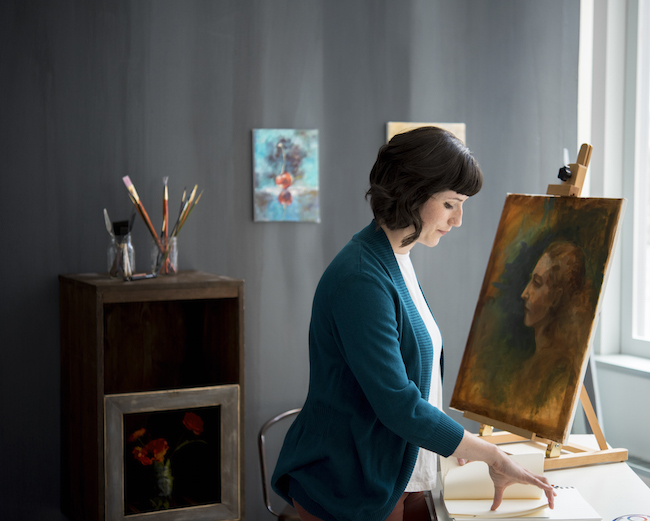 Today, Sharon's favorite thing about crafting is being able to experiment. "I love trying out new techniques, along with new mediums, surfaces and tools," she says.
The world is like one big workspace for her. And while she can find inspiration just about anywhere — whether she's at work, at home or on the go — it's when she's in the company of other people that she feels most creative. "I get my best inspiration when I'm able to bounce ideas back and forth with a colleague," she says. So it's no surprise that Sharon eventually found her way to Bluprint.
Where do you find the most inspiration? Share in our comments below!
And don't forget to follow us on Instagram @BeBluprint to read more about our makers.