At our office, Quinn Delahanty spends her time connecting our members with other brands that help your creativity flourish. But she's not all business — off the clock, Quinn takes her colorful personality to the canvas as a painter.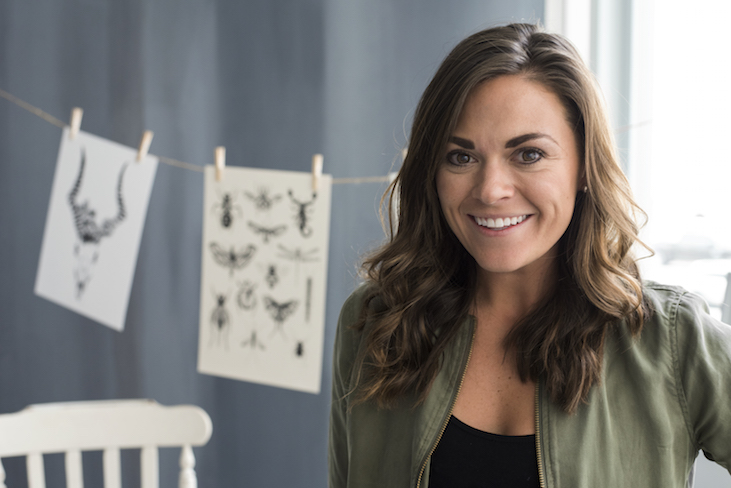 After studying art history and studio art in college, Quinn developed an aesthetic similar to that of the pieces she studied the most and painted large-scale abstractions while she finished out her days in school.
Afterward, Quinn found herself living in a studio apartment she describes, not exactly adoringly, as a shoebox. Feeling uninspired and without the proper space for her large-scale canvases, she pushed the boundaries of her art and started experimenting with different mediums and styles.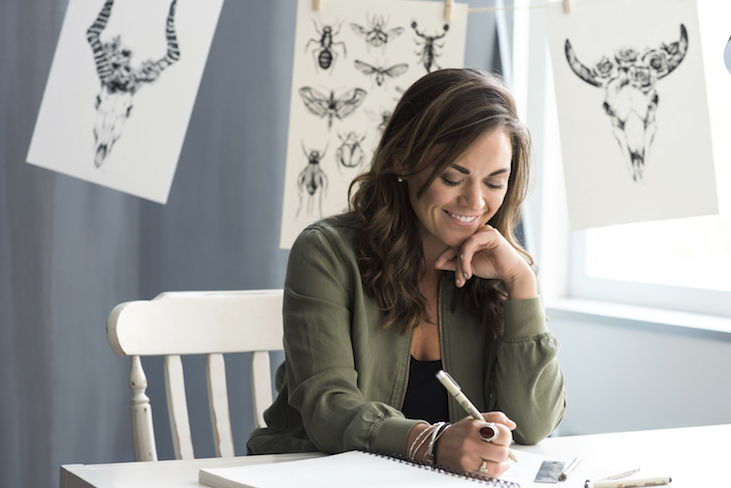 While the natural world has always been a source of inspiration to Quinn, she focused on one unexpected realm — entomology (think insects)! She practiced scientific illustration in her paintings and drawings. She describes the experience as both challenging and freeing.
Reaching outside of her shoebox allowed Quinn to bring newfangled elements to her work and liven her aesthetic. This exploration has lead her to examine her interests and artistic approach. "I really enjoy blurring boundaries in my art and depicting unexpected juxtapositions," she says. "For most, an insect or skull isn't traditionally beautiful, so my goal is to illuminate beauty in their intricacies through my pen work."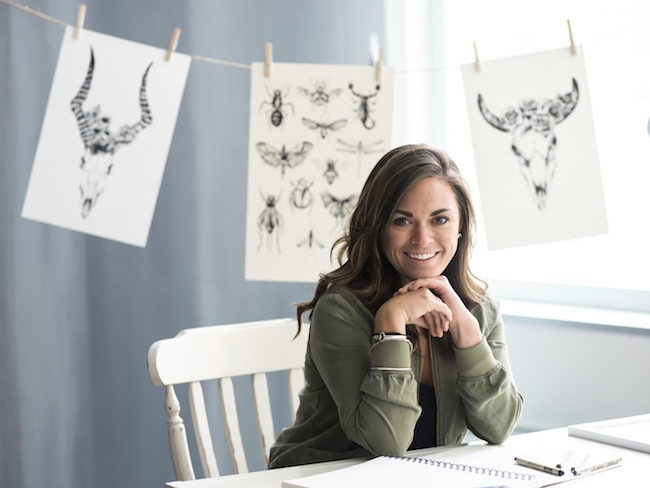 Quinn has also become fascinated with using curious, unconventional materials. She says, "In painting, I love incorporating found objects, like nails, coffee grounds and household trash in beautiful ways."
Tell us what's unique to you and your craft in the comments below! And don't forget to follow us on Instagram at @BeBluprint for more makers' stories like this one!