Crafting can enter our lives when we need it most. For one knitter who found herself watching four kids alone during the day, knitting provided much-needed stress relief and a creative haven.
Meet Cari — a member of our customer support team with a love for hand-knit accessories who will always loan you an extra pair of knitting needles. When her husband lost his job 10 years ago, she found herself a bit overwhelmed. Browsing the children's section of the library with her kids one day, she came across kids' beginner knitting books. She recalled hearing that knitting was a great stress reliever, so she scooped up some books and taught herself to stitch.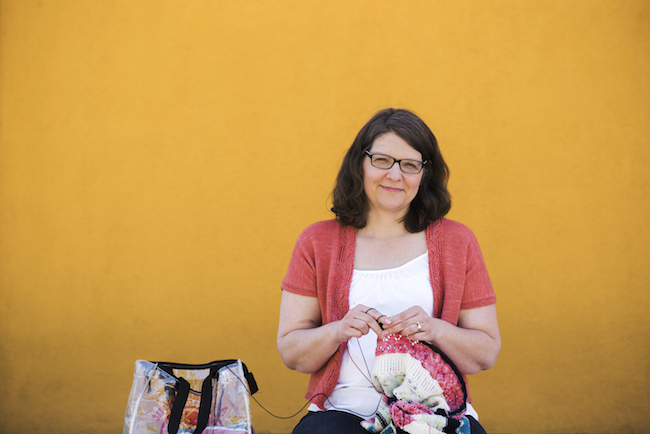 Like many knitters, her favorite workspace is the couch, where she has a front-row seat to the action in her house. She loves being able to pick up my knitting right in the middle of all of the chaos a large family brings.
Cari has come a long way from the library's children's knitting section, and she uses knitting as a social connection between friends. This past January, her two best friends joined her on a trip to Portland, Oregon. Despite the terrible weather, they found themselves having the best time, sharing yummy food, great drinks and of course, scouting out local yarn and fabric stores. We can relate to hunting for local gems every chance we get!
Every knitter has her quirks, and Cari is no exception. "I drive my family crazy when I start counting really loudly if anyone tries to talk to me while I'm counting stitches," she laughs.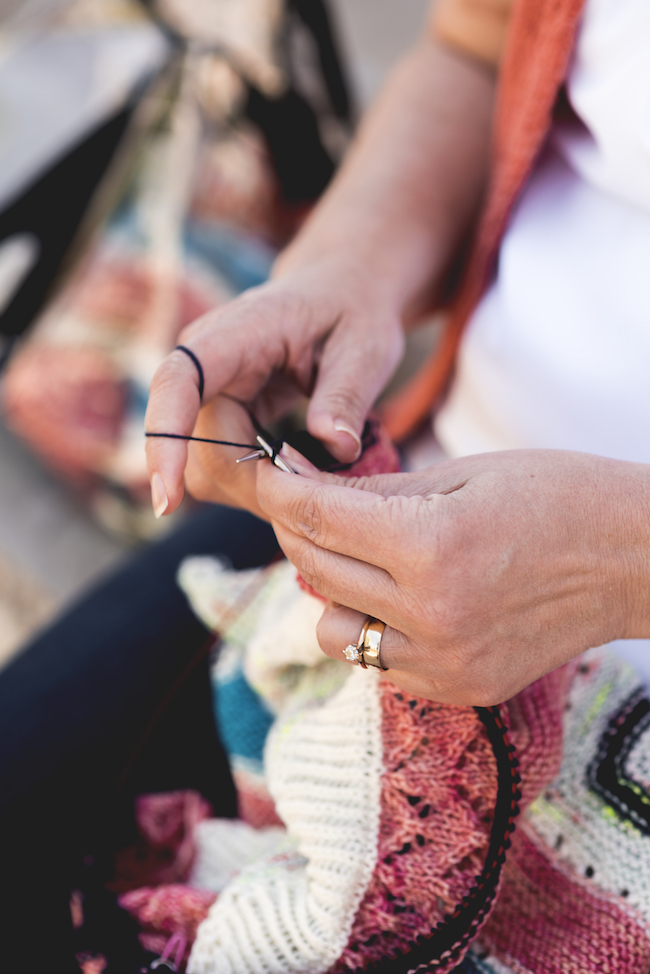 Like many moms in the crafting world, creating has become a family affair for Cari. She has taught three of her four kids how to knit, including her two boys. Sure, it didn't exactly "take" for any of them, but Cari's fine with that, as it's helped foster their creativity in other ways. Cari reflects, "what I've realized is that by making crafting a priority, it has rubbed off on all of them, and they've all found their own creative outlets. The best part is that they're not afraid to try doing things themselves."
Is crafting a great stress-reliever for you? Share in our comments below! And don't forget to follow us on Instagram @BeBluprint to read more about our makers.