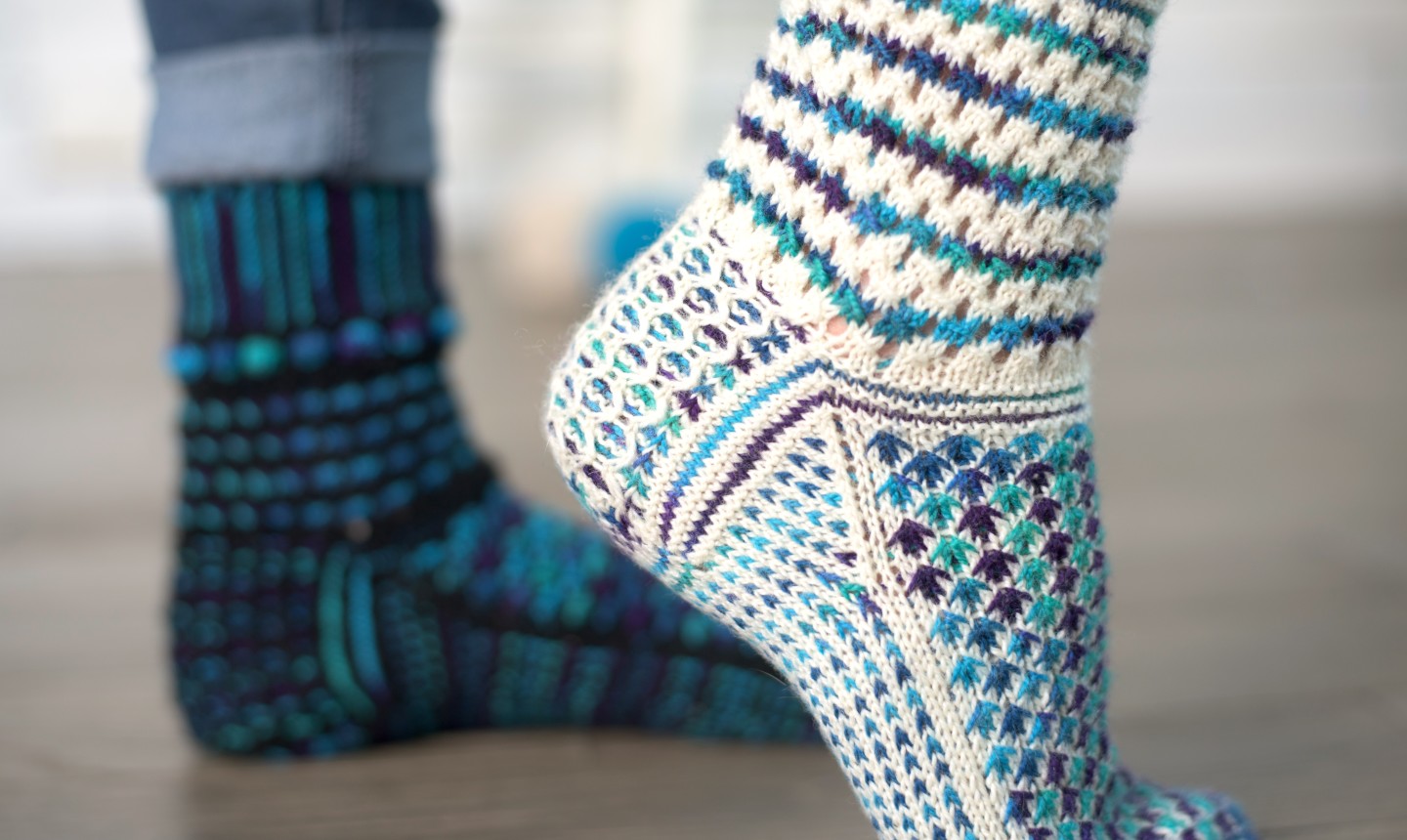 Knitting your first pair of socks is sort of a rite of passage for knitters. Socks can seem a bit fiddly to the uninitiated, but once you complete a pair you'll realize they are SO worth it.
Ease yourself into the wonderful world of socks with a heavier-weight pair (perfect for hiking or, you know, lounging). Then, once you're hooked (and trust us, you'll be hooked), cast on all the pairs we've rounded up here. Good news: socks are the perfect project to knit on the go, so you can always have a pair on your needles.
Your First Pair of Socks
These cuff-down socks are totally beginner friendly: staring at the cuff is a little less fiddly, and you can work them up in worsted-weight yarn for a quicker (and cozier!) sock.
MAKE IT
First Toe-Up Socks
Toe-up socks are great for trying on as you go. The only thing that makes these socks tricky is the magic cast on you use to start the toe. But no worries; we'll walk you through it step by step. Bonus: you can make these in sock-weight OR worsted-weight yarn.
MAKE IT
Fiesta Socks
Once you're comfortable with the mechanics of sock knitting, it's time to have a little fun. Enter, the Fiesta Socks. These top-down wonders play with stitch patterns and color for a sock that is anything but boring. Just take these one round at a time!
MAKE IT
Knit 'Em Two At A Time
No good sock roundup is complete without a shout out to the two-at-a-time method. This class shows you how to knit both socks at once, so there's no risk of Second Sock Syndrome. (In case you didn't know, that's a knitting ailment where you complete one sock, but never go back and knit the second one. Not that it's ever happened to us).
MAKE IT