If you've ever spent time in St. Louis, Missouri, chances are that you've tried (or at least heard of) toasted ravioli. But in many other areas of the country, this crispy ravioli appetizer is a little-known delight.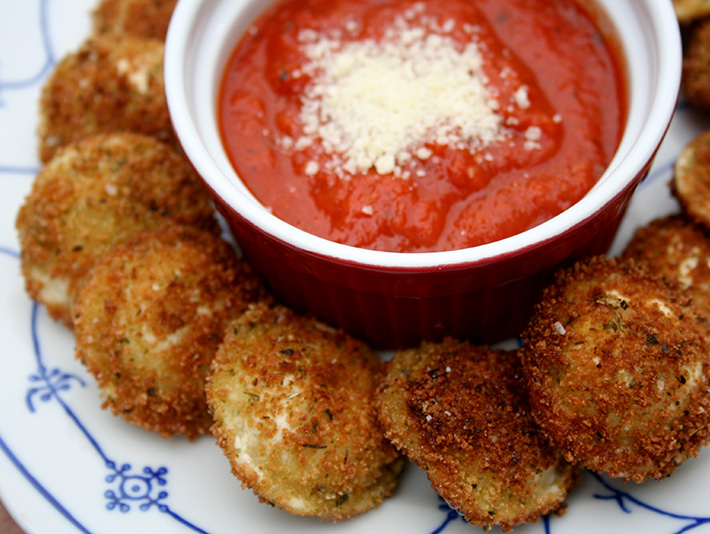 Photos via CakeSpy
For the uninitiated, let's quickly cover what toasted ravioli is (and what it isn't).
The "toasted" part of the title refers to the crunchy finished texture of the ravioli. In terms of cooking, you you're definitely not putting ravioli in a toaster, though! Rather, the ravioli are breaded then fried to golden, toasty perfection.
As lore has it, the specialty was created when ravioli were accidentally dropped into the fryer at a St. Louis restaurant. The results were surprisingly delicious, and this happy error quickly became a local sensation. The appetizer quickly spread in St. Louis, and now it's considered a regional specialty. 
Rich and satisfying, toasted ravioli is a snack unlike any other. If you love fried appetizers like arancini, toasted ravioli is definitely another recipe to try.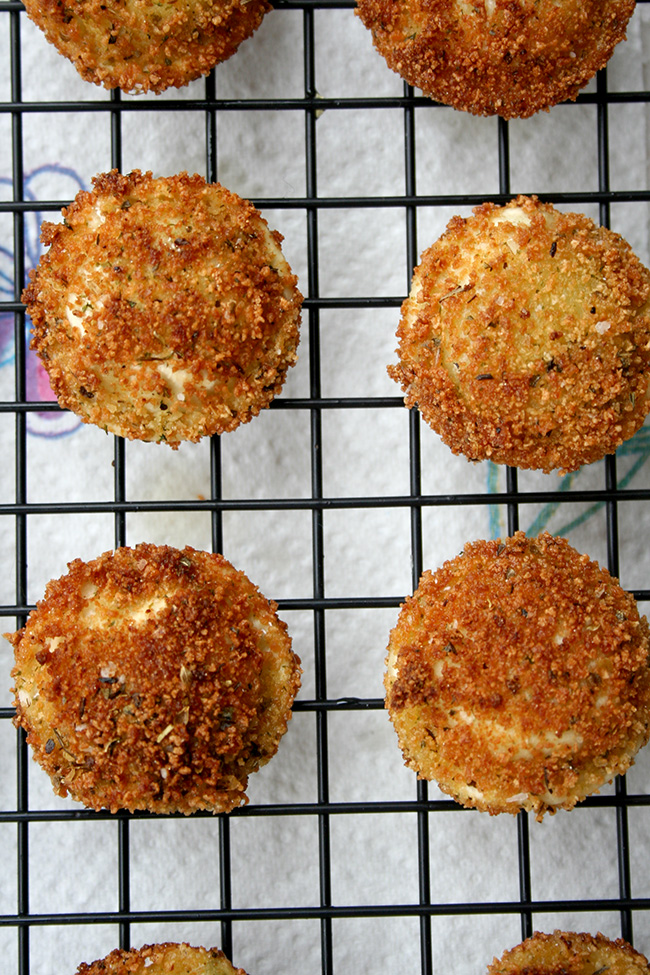 Toasted ravioli recipe
Makes about 6 servings
12 ounces frozen or fresh ravioli, uncooked (slightly more or less is fine)
1 egg
2 tablespoons milk
1 cup breadcrumbs
½ teaspoon dried oregano
½ teaspoon dried basil
½ teaspoon salt 
Enough oil to fill a skillet 1″ deep 
For serving: grated Parmesan cheese and warm marinara sauce 
Step 1: 
Remove the ravioli from the packaging.
If using fresh ravioli, chill it in the freezer for 10-15 minutes first — you may find that the texture holds up better in the succeeding steps.
If using frozen ravioli, let it thaw a bit, about 5-10 minutes. I find that this helps the breading stick a little better. 
Step 2:
In a bowl, whisk together the egg and milk. 
Step 3:
In a separate bowl, combine the bread crumbs, herbs and salt. Give a quick stir to combine.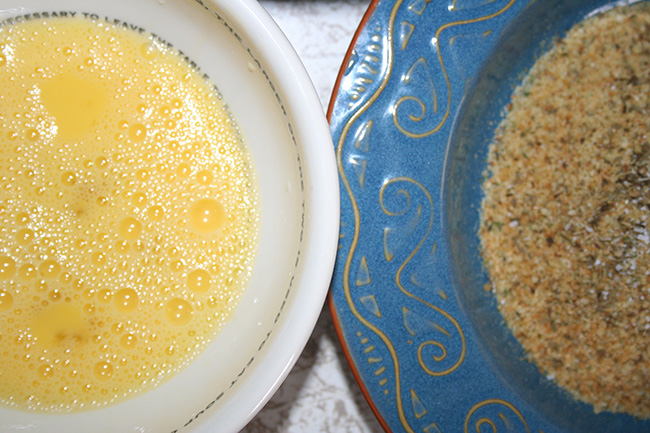 Step 4: 
Dip each ravioli in the egg mixture, and tap off any excess before then dipping it in the breadcrumbs. Try to coat as evenly as possible. Once again, tap off any excess.
Set the coated ravioli on a parchment-lined baking sheet. Continue until you've coated them all.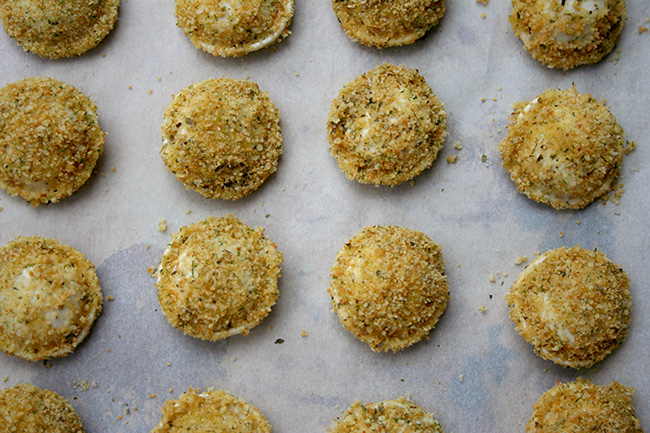 Step 5:
Heat the oil in your skillet over medium heat. Personally I do not monitor the temperature of the oil in this recipe as the frying is fairly brief, but if you prefer that peace of mind, aim for a temperature of about 325 F. 
Step 6:
While the oil heats, prepare a wire rack set atop paper towels and have it near the oil to place the ravioli on as you finish. The wire rack atop paper towels will keep them crispy.
Step 7:
Once heated, drop the ravioli gently into the pan, a few at a time (don't overcrowd the pan; leave room to flip them).
Fry until golden on the first side, then flip and fry the second side to match. Depending on the size of your ravioli, this can take anywhere from less than a minute to about 2 minutes, but go more by the visual than any timing cues.
Remove from the hot oil with tongs or a slotted spoon, and place on the wire rack to cool.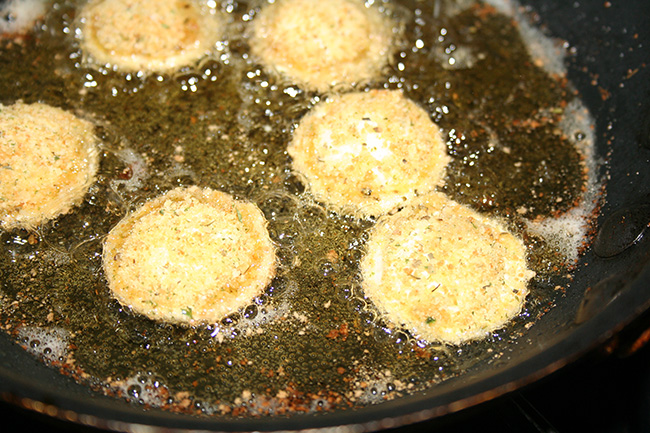 Step 8: 
Continue with the remaining ravioli. Once finished, turn the heat off of the oil. Serve the ravioli warm, with warm marinara and a nice shake of grated Parmesan.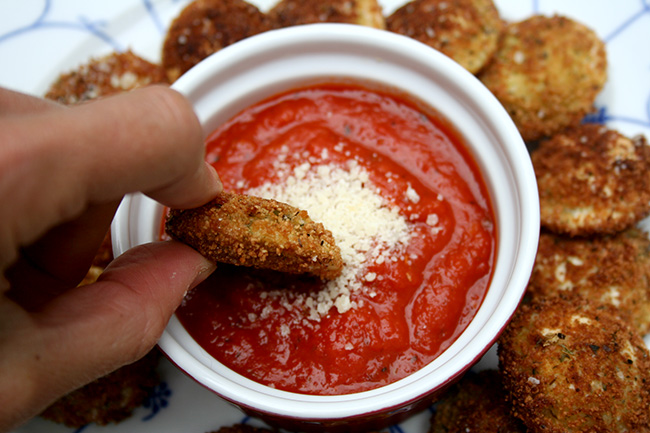 Recipe notes 
What type of ravioli is best? 
You can use pretty much any type of ravioli you prefer in this recipe, both in terms of size and filling. I used fairly small spinach and ricotta–filled ravioli, but you can also use larger ravioli filled with whatever you like. The size will affect your cook time, but the basic method remains the same. 
Try it with other filled pasta!
Other types of filled dough can be used for this recipe. For instance, this recipe tastes great with pirogies as well!
Have you ever tried toasted ravioli?