Make-in-a-day sewing patterns are perfect for a weekend project, or even a small-scale sewing project that you plan to work on in small increments over the course of a few days.
Bluprint has made these simple projects even easier with Make-in-a-Day sewing kits that come with all the fabric you'll need to make the project. Just think of it as a little piece of sanity in your otherwise crazy week.
Check out six make-in-a-day sewing projects for beautiful pieces no one will ever guess only took you just a few hours!
Photo via Bluprint member see kate sew
Circle Skirt
The first garment most of us make when we learn to sew is a skirt, and there's a reason for that: a skirt is really fast and easy. I also love circle skirts because you can make them as full as you'd like. They're the best for twirling!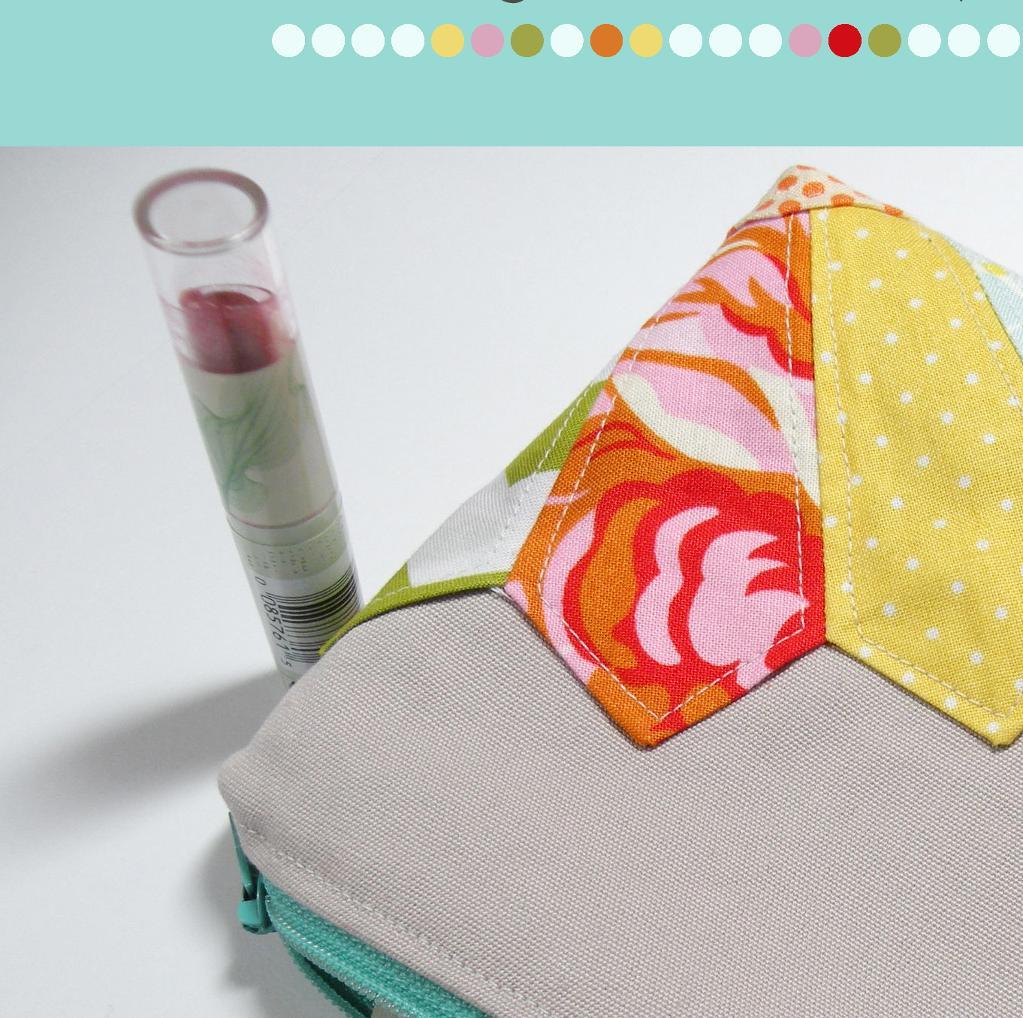 Photo via Bluprint member Sgillmanorr
Dresden Clutch
When I'm in the mood for instant sewing gratification, I usually go for an accessory. This clutch is small, but there are enough techniques here to keep it exciting. You probably already have enough fabric in your stash to sew this one up, especially when it comes to choosing those little scraps for the exterior.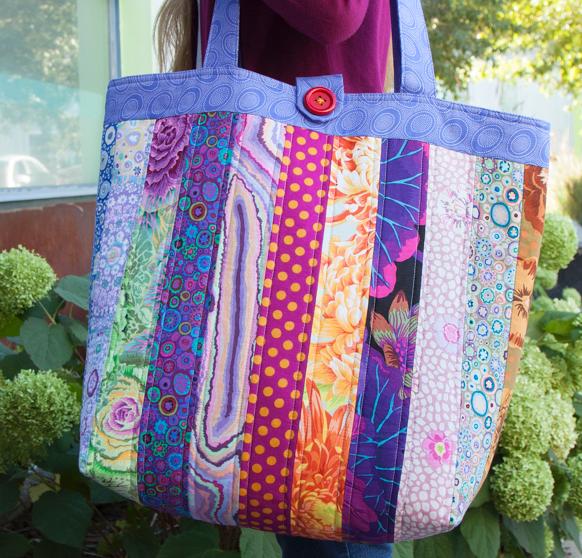 Kaffe Fassett Patchy Bag Kit
This bag might look involved, but when you order the kit, all the hard work is already finished. The kit comes with jelly roll strips, so all you need to worry about is cutting the handle, lining, and pockets. Piecing is quick since you just need to sew straight seams.
Get the kit »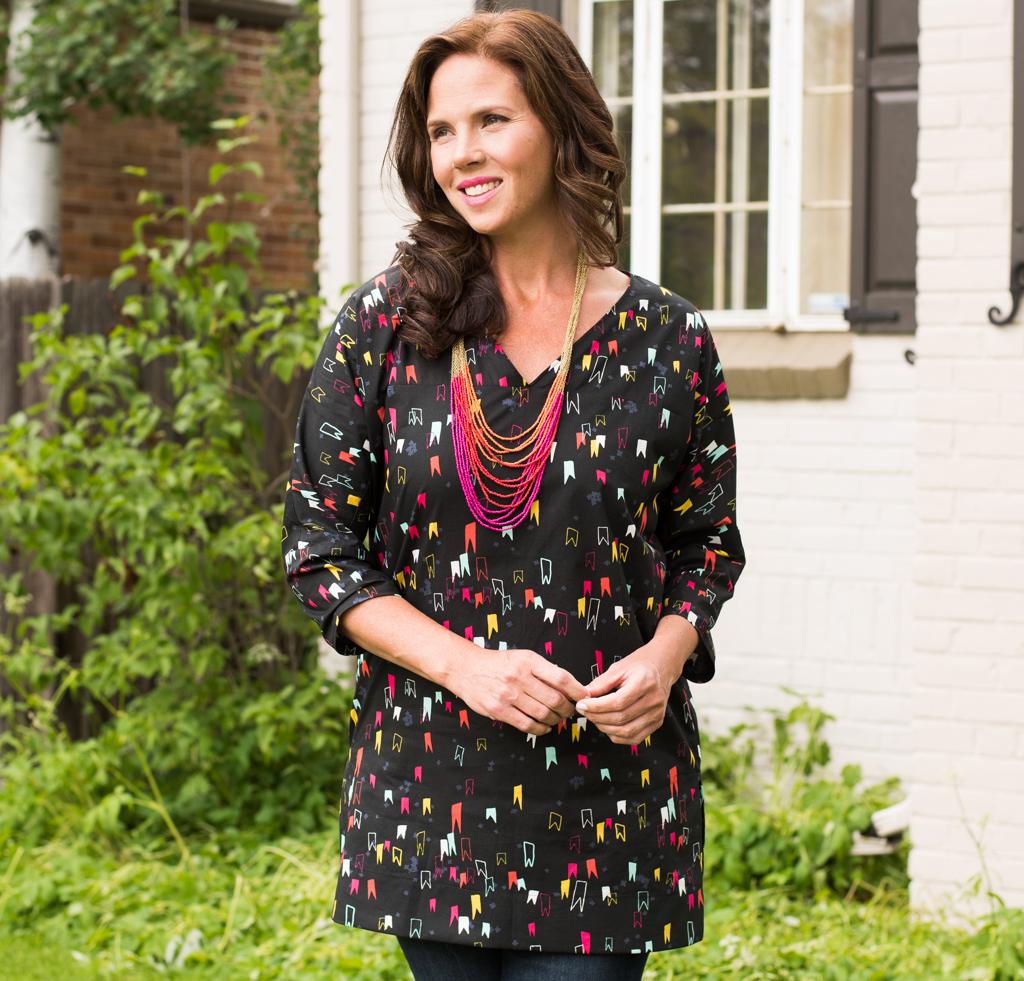 Green Bee Lela Tunic Kit
Who said jeans and a T-shirt is plain and boring? This tunic works for any occasion, and its shape looks great on all body types. We can't decide whether we love the black fabric (pictured above) or the blue option more!
Get the kit »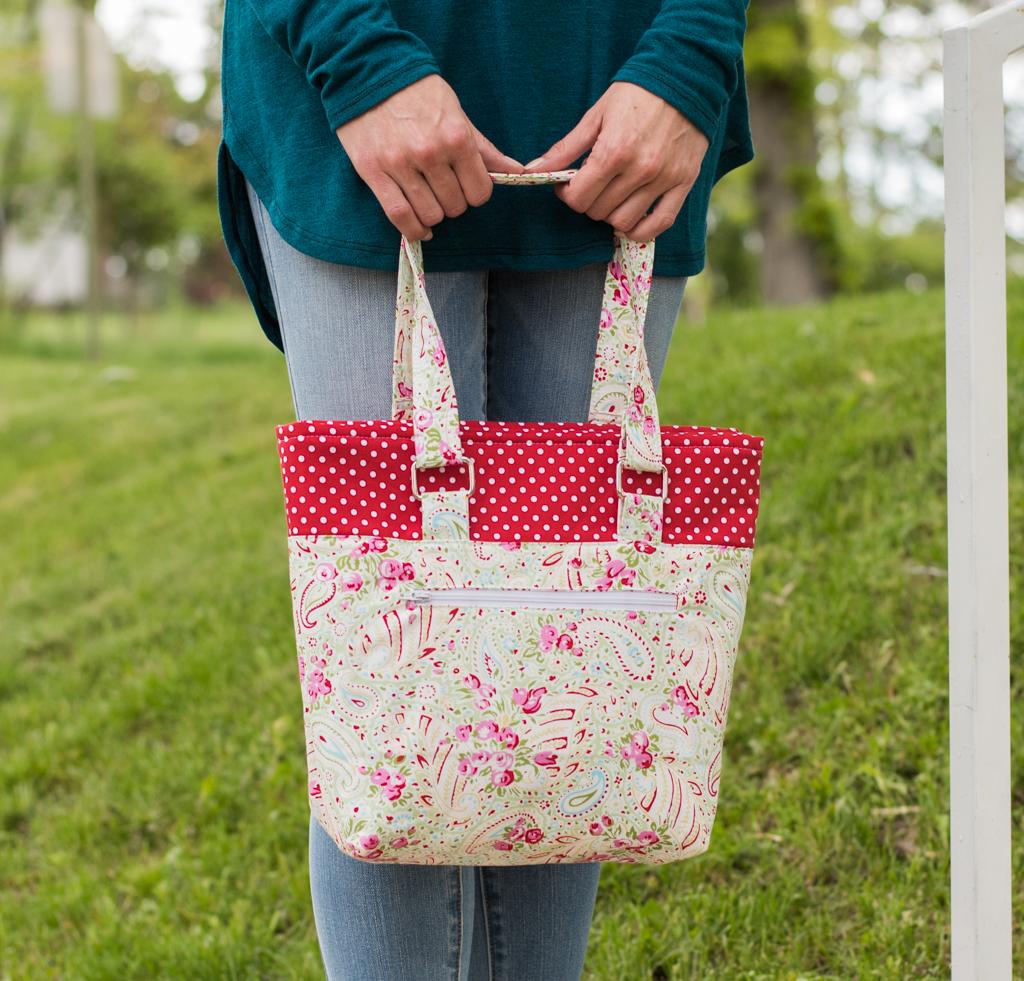 So Sew Easy Lucy Tote
If you need a new go-to bag, this project kit is perfect for you. The tote has everything needed in an everyday bag — interior and exterior pockets, a zipper closure and plenty of room for all your essentials.
Get the kit »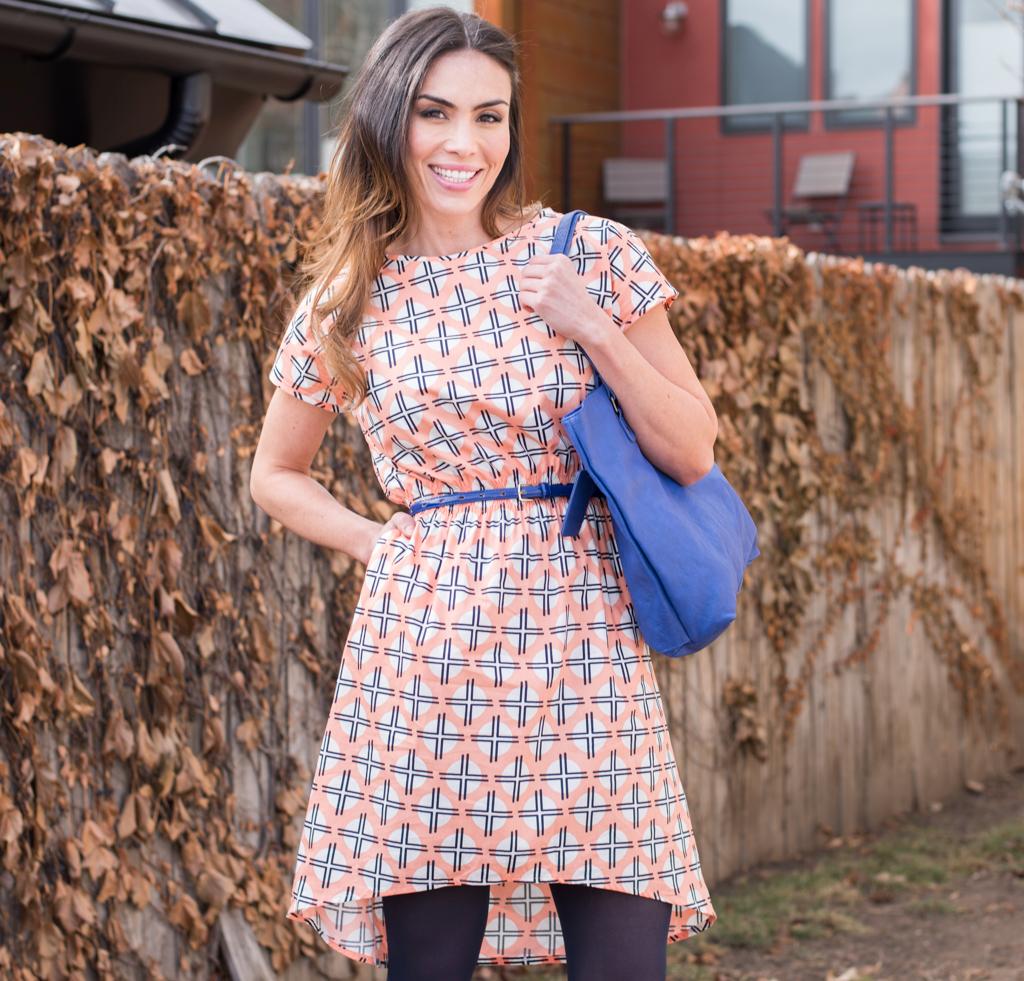 April Rhodes The Staple Dress Kit
It's called The Staple Dress for a reason — it will quickly become one of your go-to pieces! The pattern for this dress is easily adjustable, and you can choose between two hemlines, which means this dress will be completely personalize for you.
Itching for more quick sewing projects?
With an entire collection of Bluprint make-in-a-day sewing kits here, you're sure to find the perfect, quick project for you — with just the click of a button, you can have perfectly paired downloadable pattern plus fabric delivered straight to you!
Shop the Kits Now »