It's no secret that coloring books for grown-ups are all the rage these days. Creating your own coloring book pages is a fun challenge for artists, whether it's just for family and friends or for a client. If you don't know where to get started, these tips for making a coloring book page will get you started on the right foot. 
Photos via CakeSpy unless otherwise noted
By taking time to review these considerations, you'll be one step closer to creating the perfect coloring book page. Let your art create an enjoyable, stress-relieving coloring experience for your audience!
Make a coloring page all your own with these expert tips!
1. Choose an easy-to-reproduce size. 
When offering free coloring book pages for the Bluprint blog, we purposefully create the images in an 8″ x 10″ format. This is easy to print on just about any at-home printer, making it an accessible image to those who want to print out and color at home. Likewise, if you want to print out pages and assemble a coloring book yourself, choosing an easy to reproduce size will make your project easier to complete.
Get this free coloring page here!
2. Settle on a composition.
Before you start drawing, take time to consider the theme and layout of your page — this can help you map out the best composition. For instance, if you want to create a coloring book page featuring a quote or words, you want to make sure that you create a space for it, such as the large bubble with white space above and below to accommodate words in the image shown above.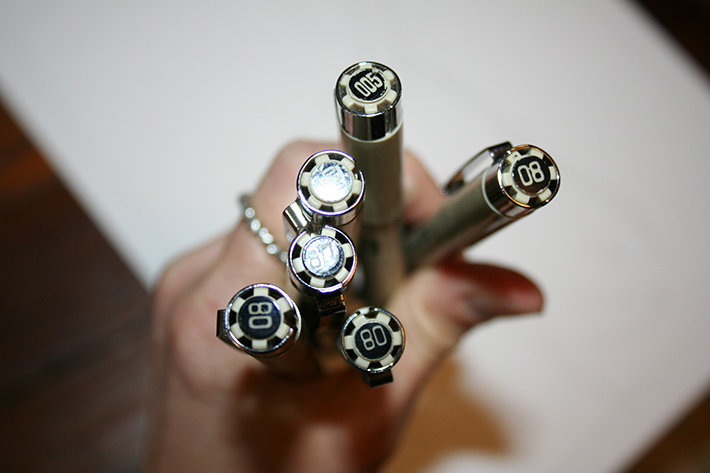 3. Make sure your line quality is consistent. 
When drawing images for coloring, be sure to use high-quality pens with a thick, even ink flow, so that you can make strong, assertive lines that are easy to color within. You don't have to use the same ink thickness for your entire image — in fact, pairing thicker and thinner pen tips in your piece can create a compelling coloring page. But be sure that the line quality remains consistent and even in all of the respective thicknesses you choose to use for your piece.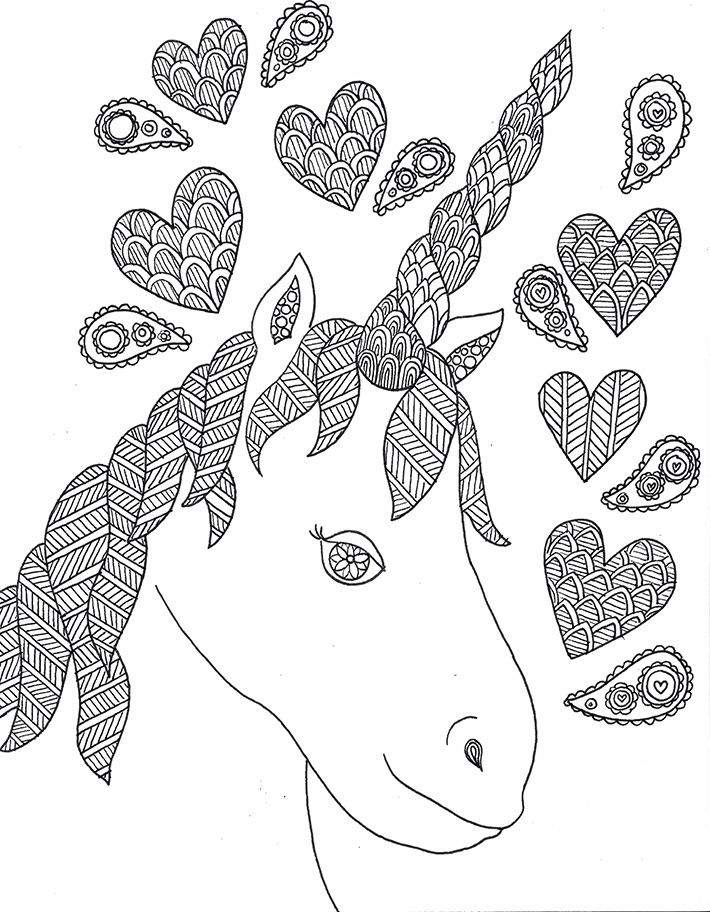 Get this free zentangle coloring page here!
4. Provide plenty of interesting detail.
When creating coloring book pages for kids, bold and simple imagery is key. However, grown-up coloring addicts tend to love intricate details to color. This is something that you can consider based on your audience — for a more artistically advanced person, lots of intricate detail will make for an interesting coloring session. An image featuring a zentangle, like the one pictured above, can make for an enjoyable coloring experience.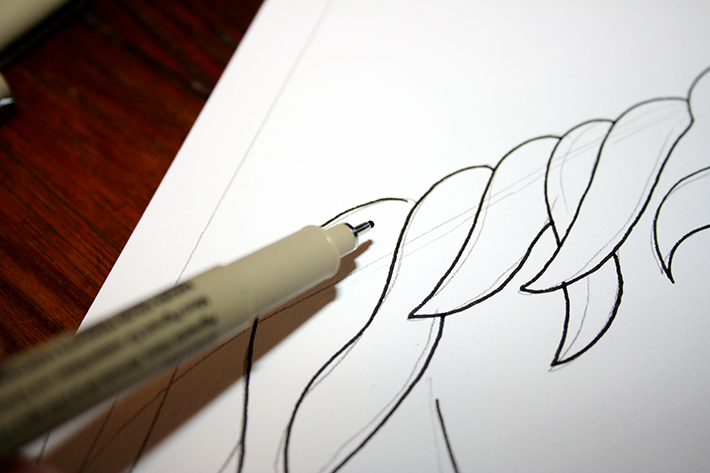 5. Close the outlines. 
If drawing outlines, try to "close" them as much as possible. This way, whoever colors the imagery knows when to stop filling in an area with color. This isn't always possible with all compositions, but within reason, try to follow this tip — it will just make the final page a little neater and easier to follow. 
6. Scan your coloring book at high resolution. 
When you scan your coloring book page, be sure to scan it at a very high resolution — 300 dots per inch (dpi) or higher. This will ensure that when it is reproduced, be it via your audience printing it out or you printing it out, the lines will show up crisp. If you scan your image at a low resolution, you will run the risk of a pixellated page.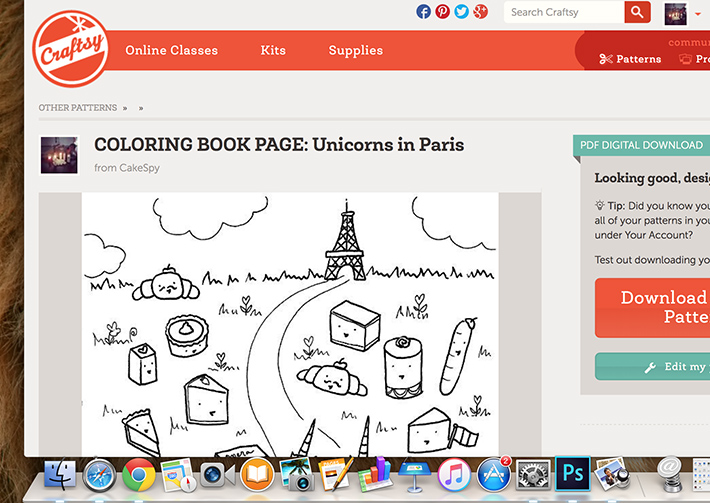 Download this coloring page on Bluprint!
7. Offer it for download on Bluprint!
Make your coloring book page available for printable download via Bluprint Patterns, where you can either sell your designs or offer them for free to fellow crafters!
Destress With This Free Adult Coloring Book
Who says coloring is just for kids? Enjoy adding gorgeous color to these one-of-a-kind designs with your favorite art medium. Get my FREE coloring book »