Summer is the season for salad but not just the sort that shimmy over to the side of the plate to make way for the main course. No, I'm talking star-of-the-show main course salads. The sort that fill you up, leave you satisfied and are loaded with fresh produce. Sometimes there's meat, sometimes not, but all the time these main course salads are worthy of taking up the entire plate.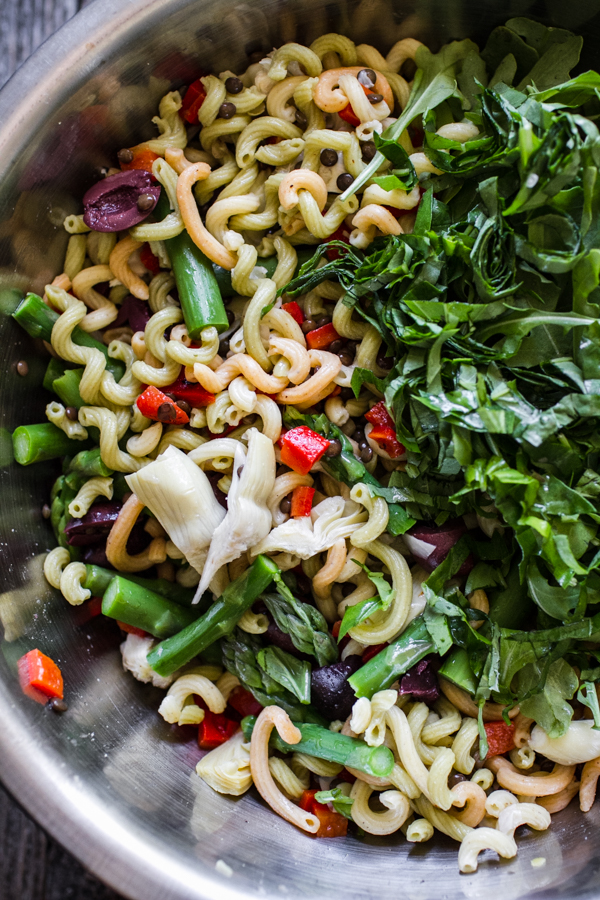 1. Healthy pasta salad
Let's skip the traditional greens real quick for this pasta salad. Add some beans, fish or grilled chicken for a bit more heft. This is the sort of salad that makes a great picnic or can easily be made into a large batch and then you have lunch or dinner for days.
2. Lentil and eggplant salad
Lentils make a satisfying and hearty base for a salad. Here, eggplant is added along with flavorful herbs to make this salad delicious, healthy and fragrant. 
Lentil and eggplant salad recipe. 
3. Classic Caesar salad
There is no more classic salad than a Caesar. On a warm summer evening, we love this salad with grilled steak and garlic rubbed grilled bread.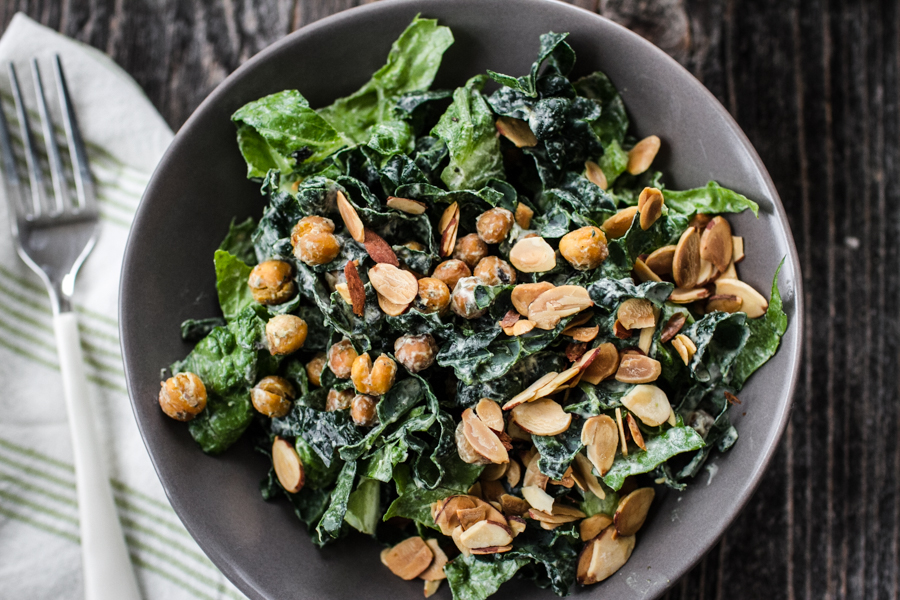 4. Vegan Caesar salad
Or, if you love a Caesar but don't love quite as much heft as the classic version boasts, then try this vegan recipe. The dressing is brilliantly creamy by way of chickpeas and cashews and a deep umami flavor comes from roasted nori where the traditional anchovy would be. Roasted chickpeas provide a delicious crunch.
5. Bacon and egg salad 
Breakfast salad! Yes, please. I'm a full-fledged believer in the put-an-egg-on-it movement. A perfectly fried egg with a golden, runny yolk provides a pop of protein and turns a side into a main. This salad is not only adorned with an egg but also has crisp bacon strewn throughout. Arugula adds a peppery crunch. 

6. Panzanella
Panzanella is quite possibly my favorite main course salad. The key with a panzanella is to crisp up the bread and dry it out. This way the bread will soften with the flavorful vinaigrette and perfectly meld with all the flavors in the salad. It can be as simple as a red wine vinaigrette tossed with bread, greens (I love arugula), tomatoes, herbs and whatever else you may have in the crisper.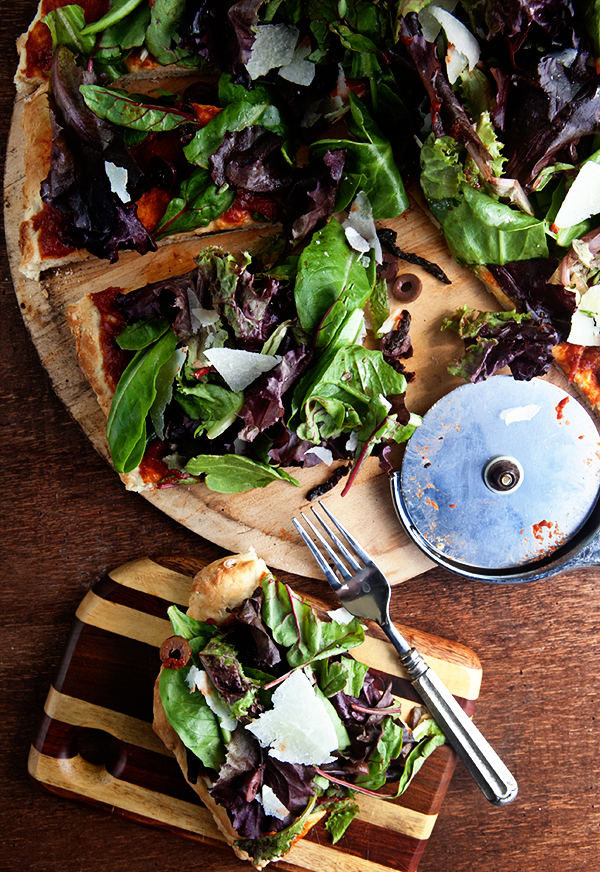 7. Salad pizza
Perhaps this is cheating since a good bit of the bulk comes from cheese-less pizza, but this is still technically a salad — and healthy to boot — so I'm going with it. All you need is a great crust (homemade or store-bought will work). Then pile on your greens and veggies. We like adding olives, sun-dried tomatoes topped with a drizzle of balsamic. Yum! 
What are some of your favorite main course salads?
Free Online Cooking Class