Meet Maggie, our lead copywriter, and her mom, Fran. How sweetly funny to think that what once embarrassed Maggie as a child is now her favorite thing about her mother!
In Maggie's own words:
For as long as I can remember, my mom has always been super artistic. Unfortunately, as a kid, this wasn't always a quality that I appreciated. When my friend's moms would pick them up from school in suits and heels, mine was always wearing a pair of paint-splattered overalls and Converse sneakers, having come from her studio or an art class. At the time, I didn't understand it but, as I've grown and seen the pleasure that "making" gives her, it now happens to be one of my favorite thing about her!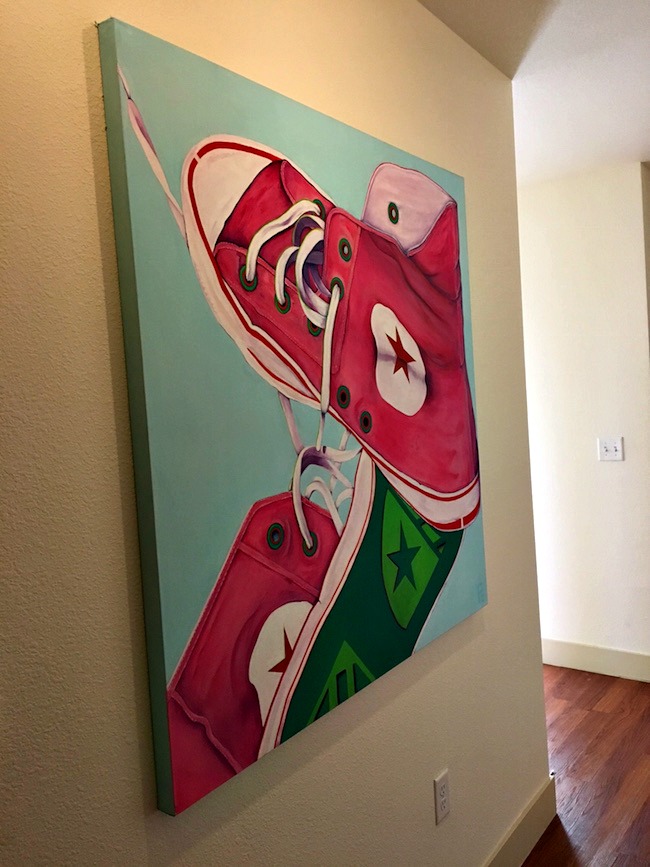 That's why last year, when my husband and I decided to move out of California and head to Denver, I was adamant about bringing something with us that would not only remind me of home but, more specifically, my mom. Nothing made more sense than to bring than this painting — a (HUGE) canvas she painted of the pair of bright pink Converse sneakers she used to wear, day in and day out, when I was kid.
It hangs right in our entry hallway and is the first thing you see when you walk in. In fact, it's the only piece of art we brought with us when we moved, and was the very first thing I hung up when we arrived. Of course, it goes without saying that I think of her and smile every single day when I walk by it!
Connected through craft
Watching my mom paint or create has become a source of great comfort for me because I know that she is doing what she loves most — I think as you get older, that's what children want to see in their parents. She's created this incredible little studio in the house she and my dad live in, and I love visits to be able to see her in there. It's such a reflection of who she is as a person — exploding with color and inspiration and nuttiness in this extremely functional kind of creative chaos. And while I certainly do not share her talent with the paintbrush, she remains a tremendous source of inspiration for me. I have learned (and continue to learn) a great deal from her about the process of art, and there's no one whose creative opinion I value more than hers. How lucky am I?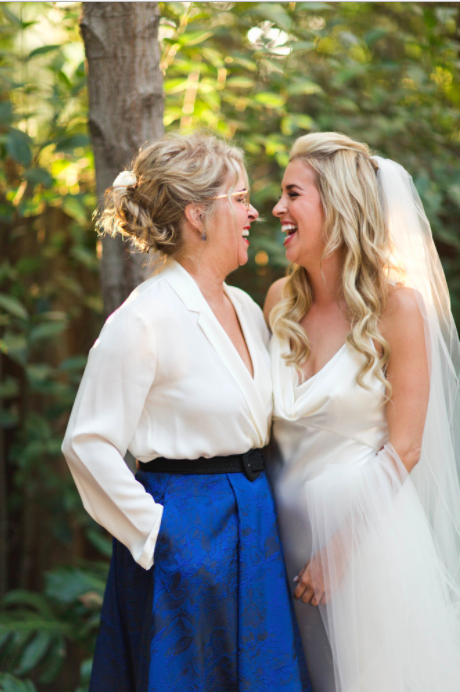 No One Makes It Like a Mother
Nothing would be as sweet if it weren't for moms. We're celebrating the women in our lives and the magic they make all month long. Click the photo below for more heartwarming stories.