For some, drawing from your imagination can be a daunting idea. Some artists prefer to be inspired and work off of reference imagery to create their compositions. There is no right or wrong way to draw, but creating an original composition by collating found images from magazines (or any other source) can be a great starting point for many artists.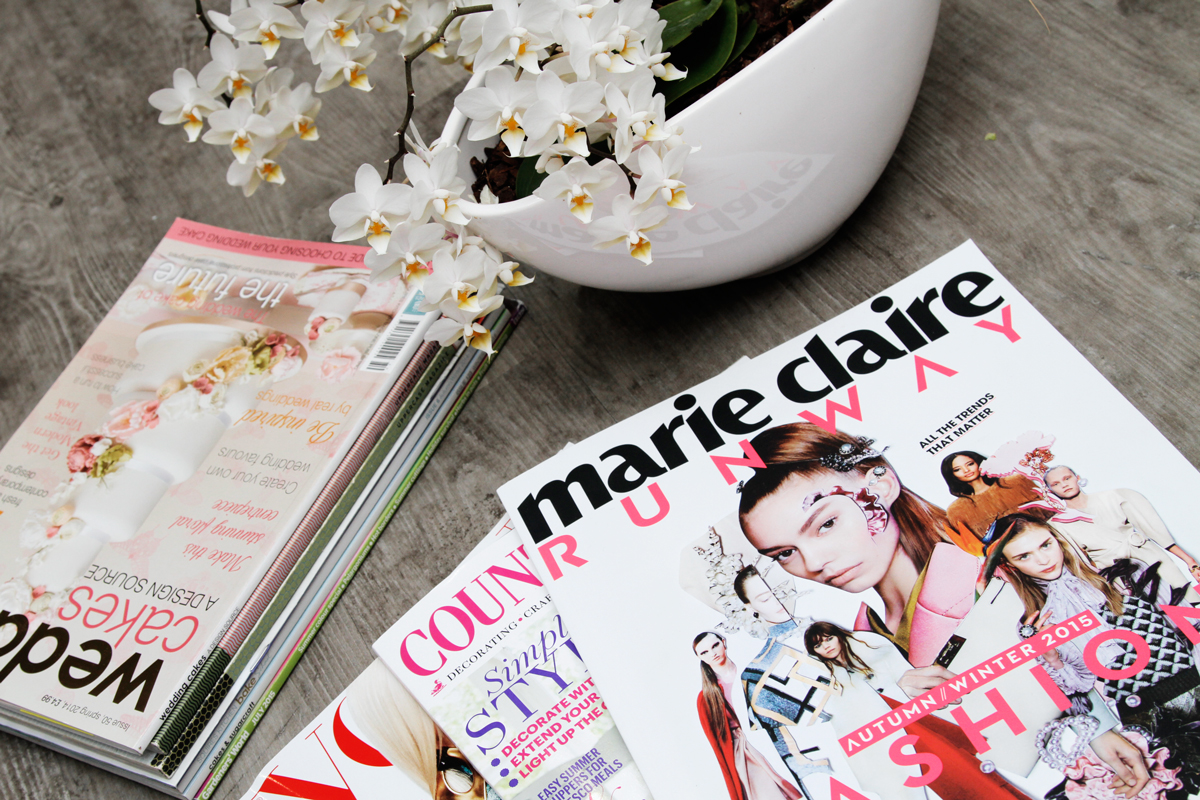 Step 1: Finding your images
The first step to creating any composition is finding inspiration. For this exercise, gather your favourite magazines and search for images you like. It can be absolutely anything — from interesting backgrounds and colourful flowers to unique poses. When looking through your magazines, it's best to keep an eye out for a range of subject matter. Don't just stick to one magazine; you will limit your reference imagery when ready to create your composition.
FREE drawing prompts for more creative art
Enjoy 140 ideas that will jumpstart your imagination and help you create inspired drawings. Get my free prompts »
Once you have a small collection, you gather images that you think will work together. Here are a couple of tips for picking a perfect mix of images.
Think about perspective. You'll want a foreground, mid-ground and background.
Don't be restricted by proportion. For example, if you find a giant face and a small body you would like to collate but are worried about how to sketch them together proportionally, there are ways to make it easier. More on that soon!
Take your own photographs. If you have a vision but can't find appropriate reference imagery, take your own photo. Sometimes when I have trouble imagining the right muscle structure in a unique pose, I take photographs of myself in the position I need. The same method applies here. If you can't find an image, make your own.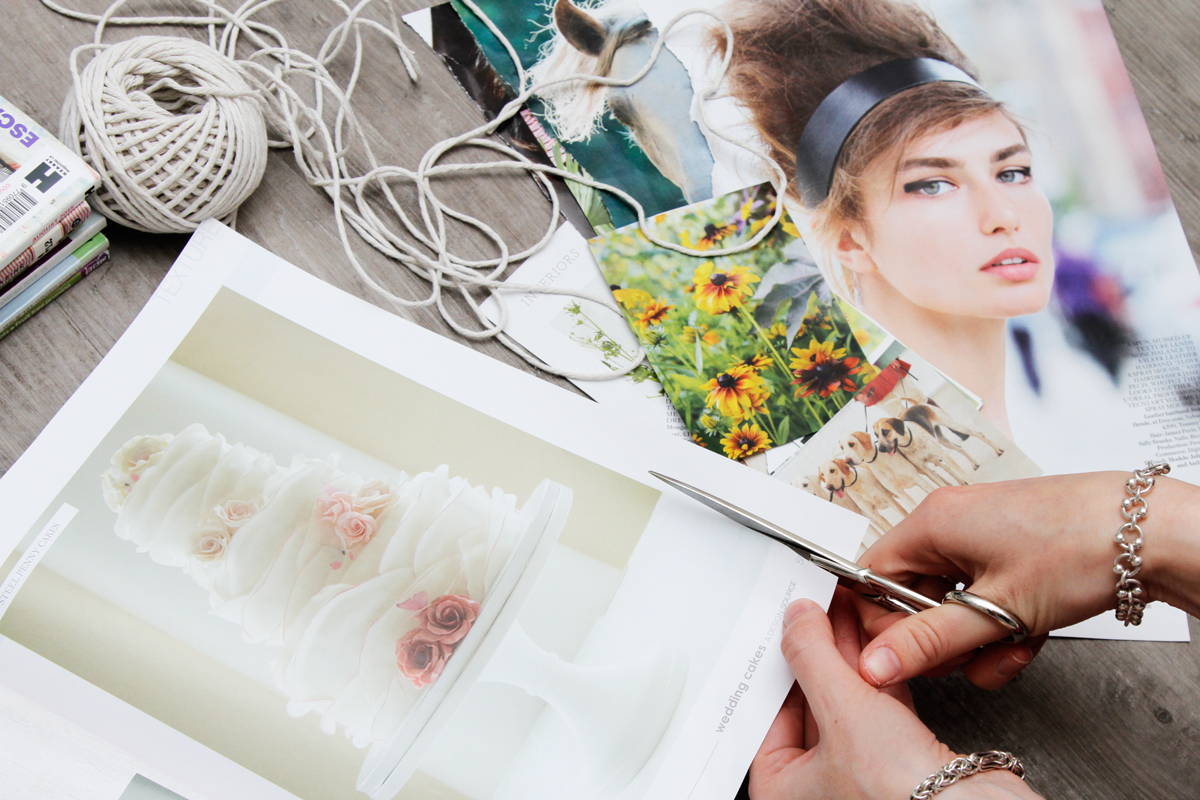 Step 2: Sketching
Now that you've gathered your images, it's time to start sketching. Drawing the outlines first is always the best way to make sure everything works in proportion with one another. Remember to use a soft lead pencil like a 5H so the outlines are not too heavy.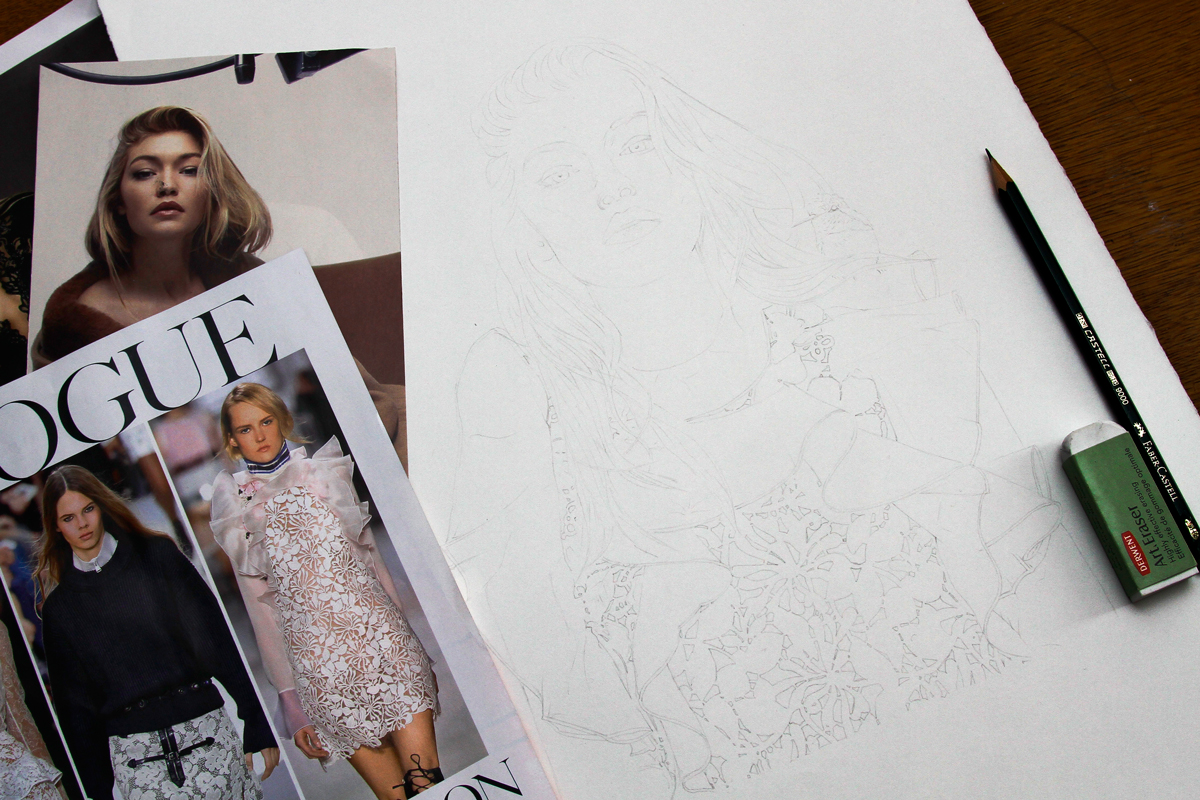 You can simply use your images as a guide and start sketching, but I have couple expert techniques to help you out.
Simple collage
Simply cutting out all your images, laying them out and moving things around lets you see where each element works best and complements the other aspects. If you are someone who can't bear to cut things out of your magazines, don't forget you can use a photocopier or scanner.
Tip: If you have a photocopier, play with the enlarge and reduce options for extra small or large images.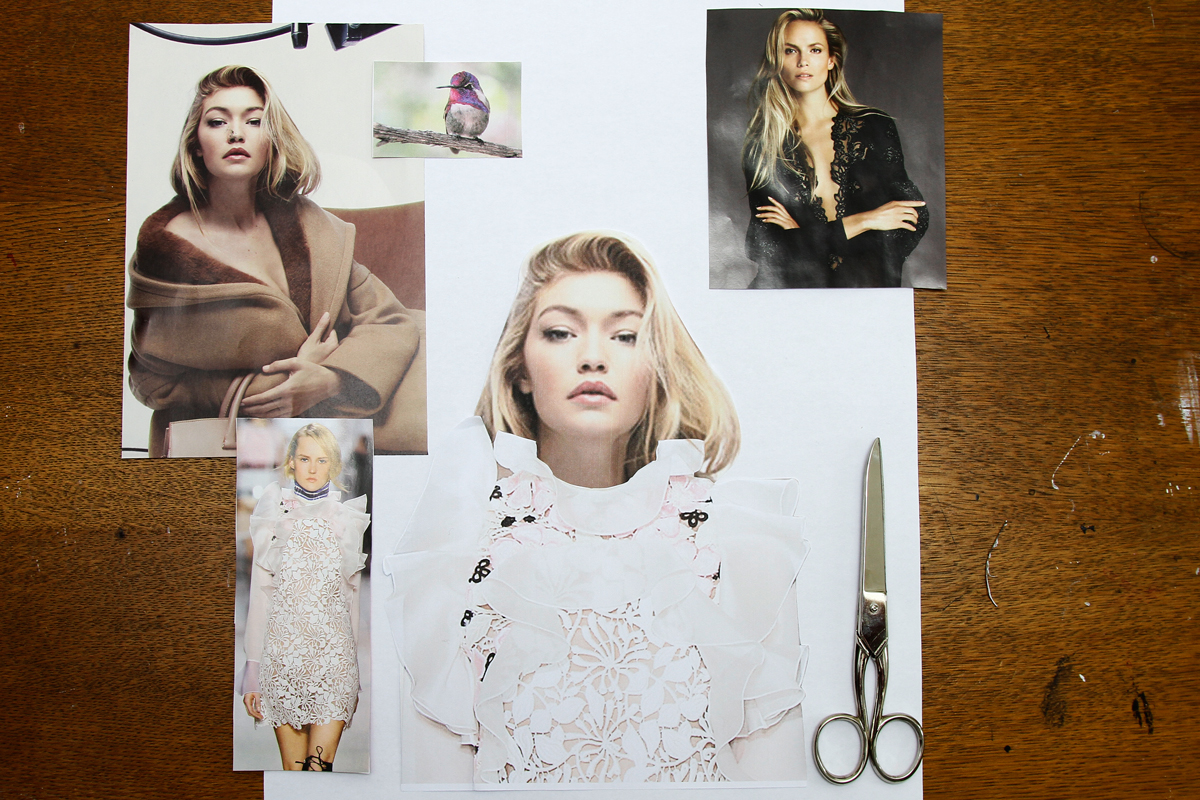 Using a scanner and Photoshop
A common problem people come across when trying to collate their images and sketch them is when the images are proportional. One way to overcome this problem is to scan all your images into Photoshop. Once all the images are scanned, open a new Photoshop document and place all the images in on a separate layer.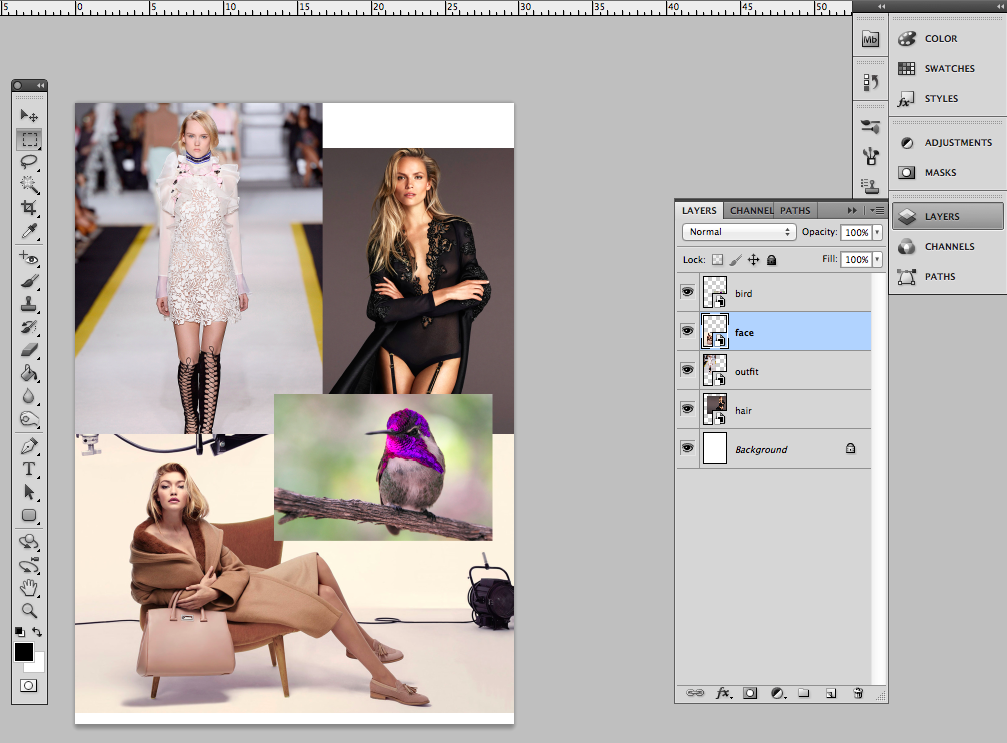 You can then resize and move the images around to play with the composition and proportion. Once you are happy, create your sketch using the collage as a guide.
Step 3: Refine your artwork
After you've finished your basic sketch, it's time to finish it off! Refine your lines, add color wherever you like.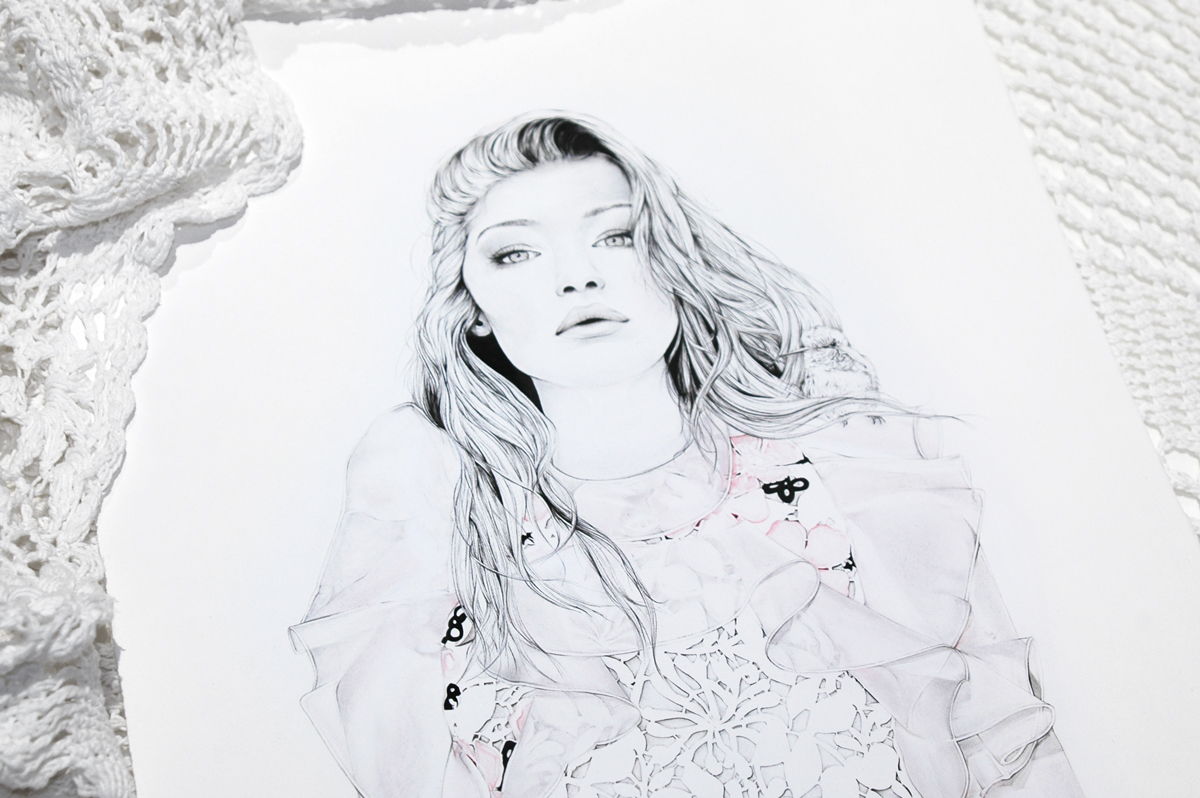 FREE drawing prompts for more creative art
Enjoy 140 ideas that will jumpstart your imagination and help you create inspired drawings. Get my free prompts »