If you think macrame is strictly for plant hangers and owl wall hangings from the 1970s, think again! Macrame jewelry patterns are evidence that those knots can be used for much more than just home decor.
You might also remember some macrame jewelry pattern techniques from the hemp jewelry trend back in the 90s. If you knotted a hemp bracelet, then you probably already know the basics of macrame. In fact, if you can tie a knot, you're well on your way to becoming a macrame expert.
Limber up those fingers and get ready to knot the day away with some of these macrame jewelry patterns from our awesome Craftsy designers.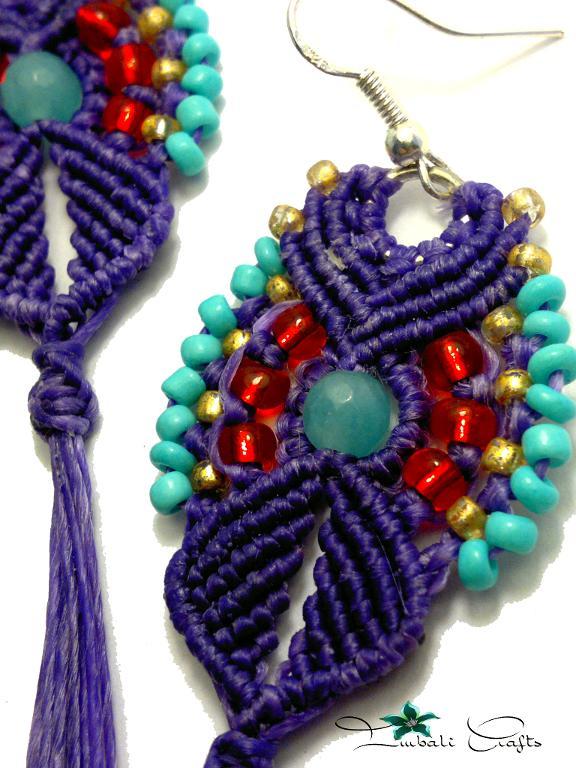 Photo via Craftsy member Imbali Crafts
Macrame Cleopatra Earrings
Earrings are a great place to start if you're new to macrame. The project is small, so even if you mess up, you can unknot and just try again! This pattern comes with a 20-page tutorial and photographs to help you with all the unfamiliar knots.
Get the Macrame Cleopatra Earrings pattern here.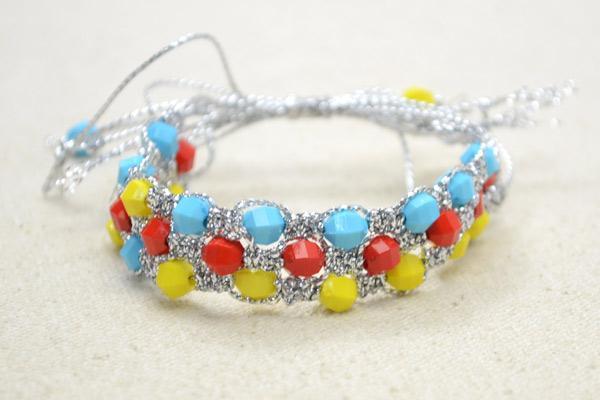 Photo via Craftsy member Jersica
Square Knot Macrame Bracelet
I had to look twice to see that this bracelet used square knots to join all those beads. The metallic thread gives the basic knot a whole new look, doesn't it? Check out the link below, where Craftsy member Jersica has generously provided a link to a FREE tutorial to make the bracelet.
Read more about the Square Knot Macrame Bracelet here.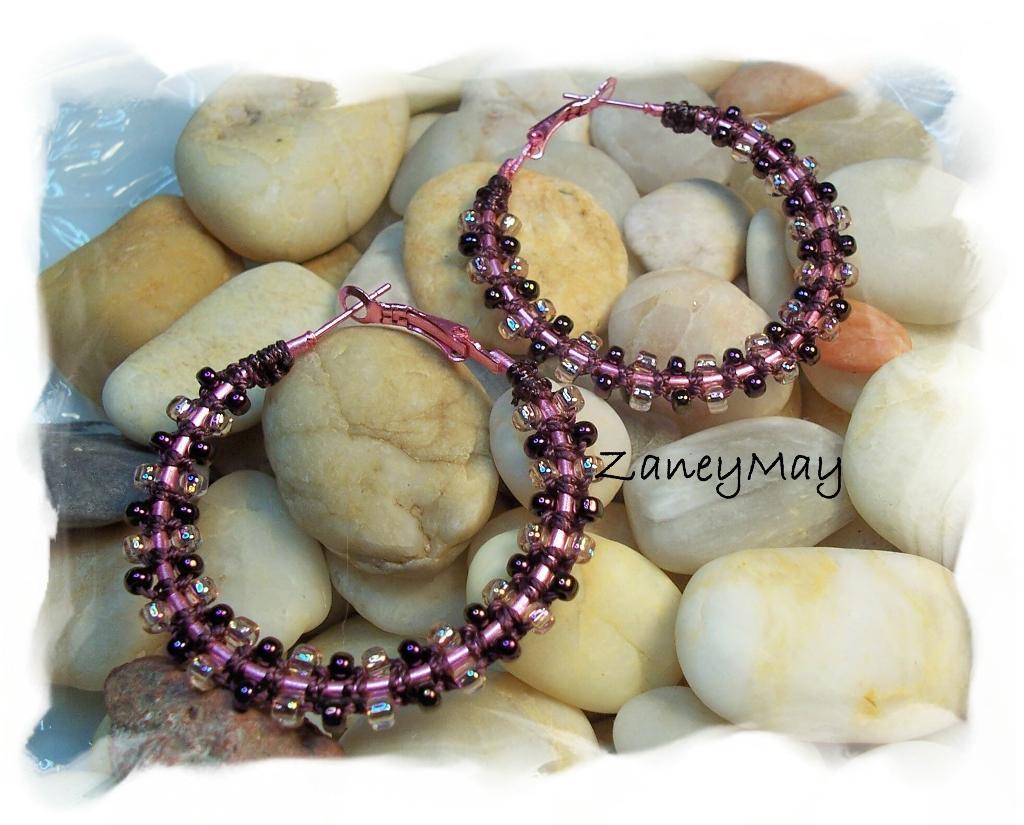 Photo via Craftsy member ZaneyMay
Macrame Hoops
The macrame isn't obvious at first, but take a closer look and you'll see how it partners with the beads for a really awesome earring. You could even go a little bolder and use thicker cording and larger beads if you really want the knots to stand out.
Get the Macrame Hoops pattern here.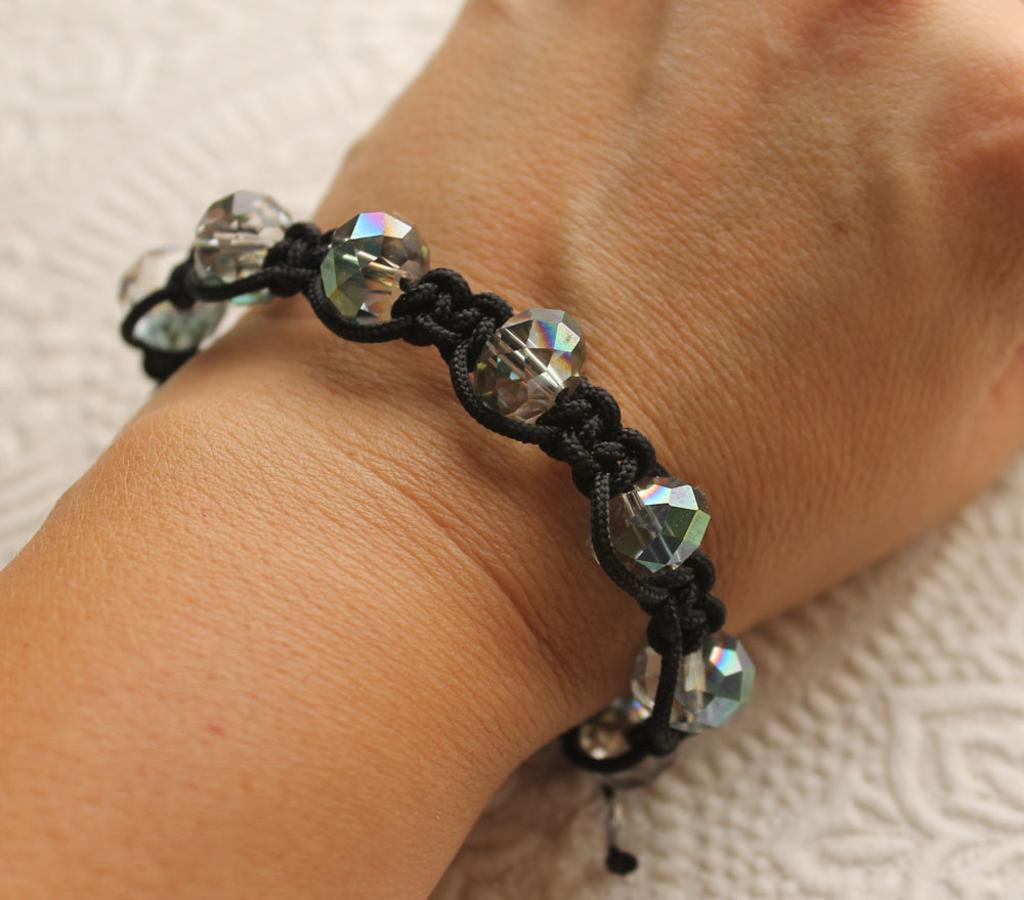 Photo via Craftsy member bludawg designs
Shamballa Bracelet
Designer bludawg designs says these bracelets can be made in about a half hour, making them a perfect project for gifts or even craft parties! This particular designed is modeled after the trendy hip hop or disco ball bracelets for sale on the streets of Miami.
Get the Shamballa Bracelet pattern here.
Do you have previous experience with macrame? What did you make?