Have you ever wondered what it's like to have your own machine quilting business? Do you dream of quilting all day for others and getting paid for it? What if I told you it is possible to be your own boss, doing what you love?
The quilting revolution over the last 40 years has made is possible for more and more hobbyists to take up the craft. Inventions like the rotary cutter and specialty quilting machines have made it easier and faster for more people to enjoy this fun hobby! Because not all quilters like to perform every step of the quilt-making process, this has led to entire industries rising up to fill the gap.
Craftsy instructor Angela Walters, professional machine quilter
Making machine quilting your business is a good idea if you:
Would rather quilt than piece.
Think that quilting is the most fun part of the process.
Have enough room to set up your machine and equipment.
Can think on your feet and help others figure out what types of designs they like.
Although most professionals who quilt for hire invest in a longarm quilting machine, it is not a requirement. Amy from Amy's Free-motion Quilting Adventures does all of her commission work on her home sewing machine and she produces beautiful results!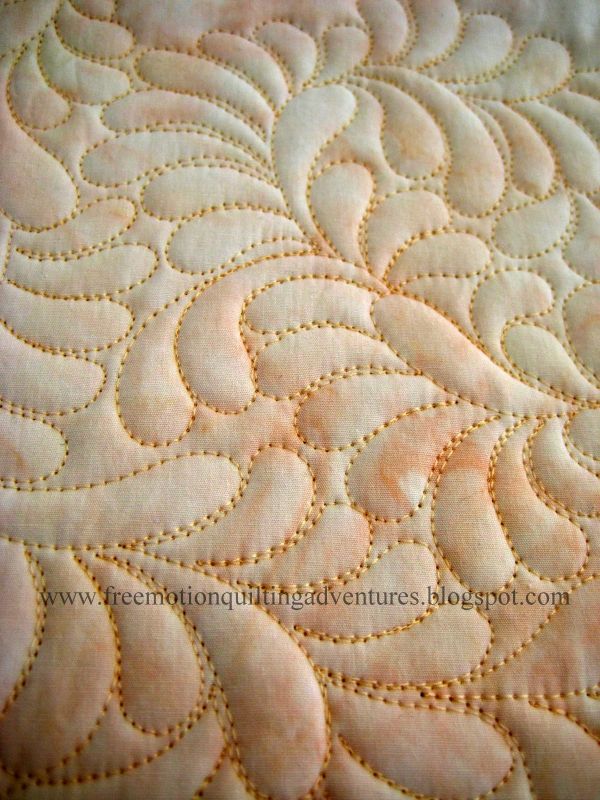 Photo via Amy's Free Motion Quilting Adventures
Craftsy instructor Angela Walters, who teaches 3 Craftsy classes, including Free Motion Quilting with Feathers, not only teaches machine quilting and quilts professionally for others, she also encourages budding entrepreneurs to start up their own machine quilting businesses. In fact, Angela is so passionate about sharing her knowledge of the profession, she has set up a free website called The Business of Machine Quilting. It's a wonderful resource to enable professional machine quilters to be successful business owners.
Be sure to take a look at Angela's other Craftsy classes, Dot to Dot Quilting and Machine Quilting Negative Space.
While quilting professionally can help you indulge your passion for the craft, to be successful you can expect to work hard putting in long hours while needing to take care of the less glamorous "business" side of things, too.
Professional quilter Natalia Bonner says, "Running your own business isn't always fun and games. There are hard times, and there are frustrating times. When you focus on the positive and work hard, the end result is so gratifying."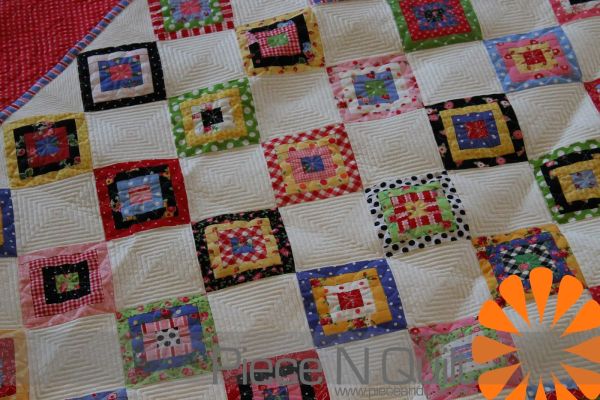 Photo via Piece N Quilt
A great tip for someone thinking of entering the business is to start with the nicest machine you can comfortably afford. As your business grows, you can always trade in your quilting machine for an upgrade.
When it comes to pricing and professionalism, longarm quilter Cory Allender has this advice, "Research your local market by finding out what others are charging in your area. Then be sure to call your customers' clients.' Remember, you are selling a service rather than a commodity."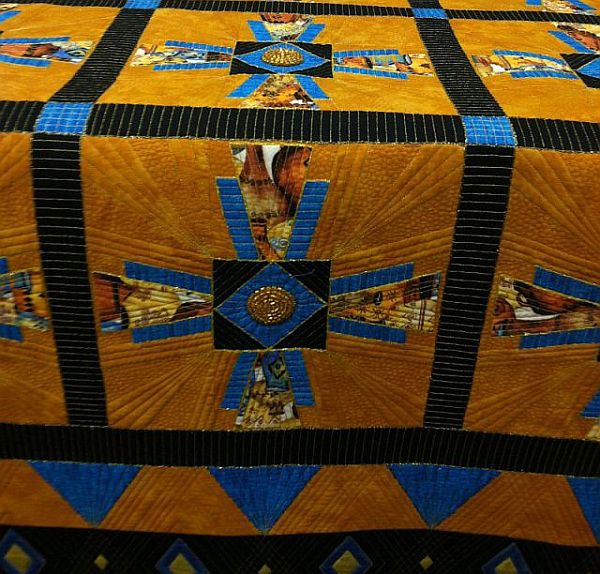 Quilt by Cory Allender; photo via ChristaQuilts.com
Probably one of the best things that has come out of this industry is the ability for many small businesses and stay-at-home moms to do something they love from the comfort of home. As a fellow work-at-home mom, I can truly say that a hard day at home is better than a nice day at the office!
If you could work from home, what business would you pursue?