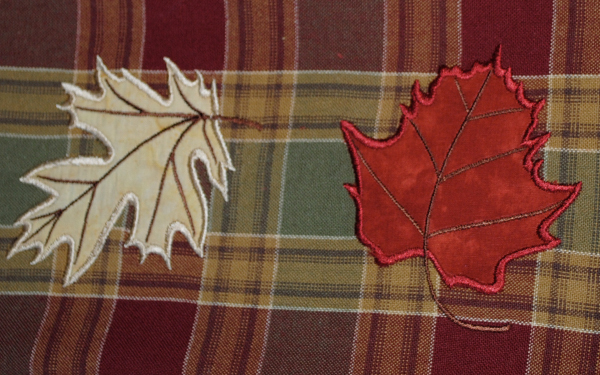 Photos via Debbie Henry
Embroidery machines and specialized designs make tasks such as appliqué quick and easy. With the right tools and techniques, what once took hours to complete by hand can be stitched in minutes via machine embroidery. Now, even beginners can stitch like the pros!
What is machine embroidery appliqué?
Appliqué means "to place upon." In embroidery or quilting, an appliqué is a fabric patch or accent stitched on top of a base fabric.
The appliqué is tacked down by stitching the appliqué patch through to the base fabric. Excess fabric outside of the design area is trimmed away. Any additional embroidery is stitched together, enclosing the outside edge of the appliqué with finishing stitches.
Typically, machine embroidery appliqué finishes the outside edges with satin or blanket stitches, but some designs will give you a choice of edge finishes.
Machine embroidery can be really handy. Learn how you can use a machine to transform everyday items in your closet in the Craftsy class The Machine Embroidered T-Shirt.
Machine appliqué versus hand appliqué
The biggest benefit to using machine appliqué is the speed at which it can be created. In the time it takes to appliqué a block by hand, you can have several stitched out by machine.
Machine satin-stitched appliqué is very sturdy and holds up well to regular use and repeated laundering. In the past, hand-embroidered quilts were used only when guests visited. Because they were so labor-intensive and delicate, they were reserved for special occasions. With machine appliqué, you can use your quilts again and again.
You can machine-finish your appliqué designs and save tons of time without sacrificing a bit of handmade quality.
Appliqué designs and components
Edge stitches not only secure the piece to the base fabric, but they also finish the edges to prevent unraveling. For that reason, not every machine embroidery design can be used as an appliqué.
To avoid frustration, use only designs specified for appliqué. In addition to the normal design stops for thread color changes, appliqué designs also have stops added for marking layout and securing the accent fabric. Additional stitches are added as underlay to support satin stitches.
Although they vary by manufacturer, depending upon how they were digitized, the following components are found in most appliqué embroidery designs.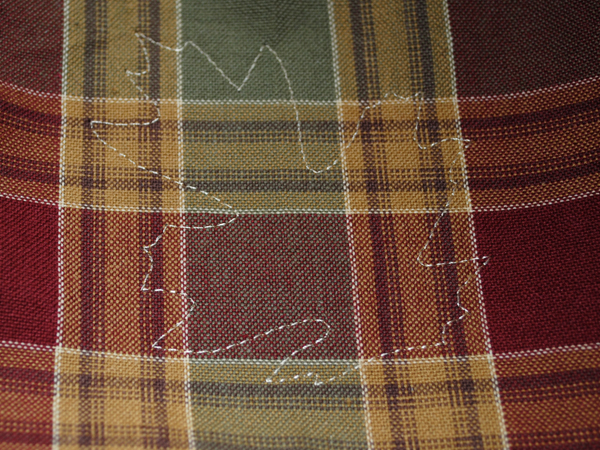 Placement stitch
The first color stop or stitch out is generally a placement stitch. It creates an outline of the appliqué area so you know the overall size of appliqué fabric needed. Then, you'll also know where to place it on the piece you are embroidering.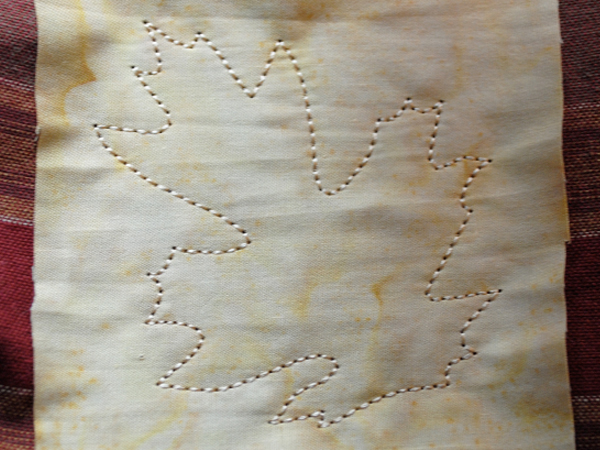 Tackdown Stitch
The tackdown stitch does just that. It tacks the appliqué fabric to the base fabric so that you can trim away the excess.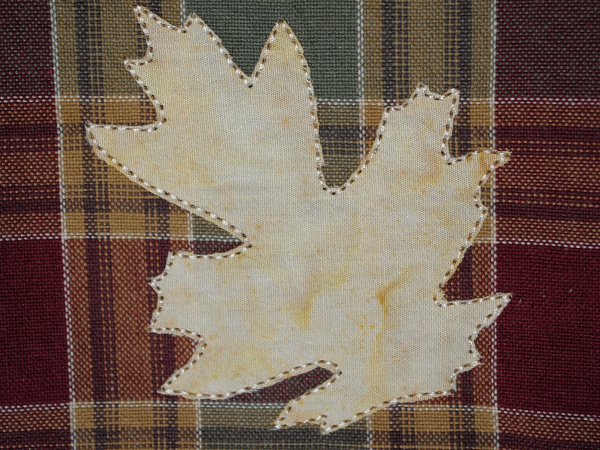 Trimming excess
Appliqué scissors are made specifically for trimming. Their wedged blade allows you to cut very close to the stitch line without clipping stitches. If you have an AccuQuilt or an electronic cutting machine, you can pre-cut your appliqué and skip the hand-trimming step.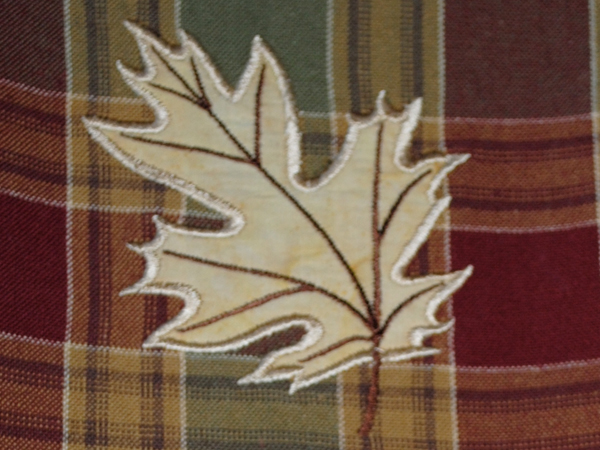 Edge-finishing stitch
In traditional hand appliqué, the edges are turned under and secured with very tiny stitches. In machine appliqué, the edges are stitched most often with a satin stitch and less often with a blanket stitch.
A few more machine embroidery appliqué tips:
In the embroidery design, placement stitches may be a different thread color than the tackdown stitches. That allows a color stop between the two for placement of the appliqué fabric. By using the same color in both the placement and tackdown sequences as that of the satin stitches, it saves you from having to constantly change thread.
The machine will still stop where necessary, but you do not have to physically change the thread color and neither the placement or tackdown stitches will show if the edges are finished in satin stitches.
If appliqué edges are finished with blanket stitches and the design includes a tackdown, you can use invisible nylon thread for the placement and tackdown stitches, followed by the desired color for edge finishing with a blanket stitch.
Machine appliqué is simply following the instructions and stitch sequence. Your machine does most of the rest!
Learn how to expertly use your embroidery machine to make quick, perfectly stitched appliqué while completing five fun projects in JoAnn Connolly's Craftsy class Machine Embroidered Appliqué.