Machine appliqué is a hot topic in today's embroidery world — so much that entire embroidery conferences and events have been totally dedicated to machine appliqué techniques.
Machine appliqué has been around for a very long time so why is it such a buzzword all of the sudden? I can't say what it is but I strongly suspect that the introduction of electronic die-cutting machines into the embroidery world is one of the biggest reasons appliqué is gaining such popularity.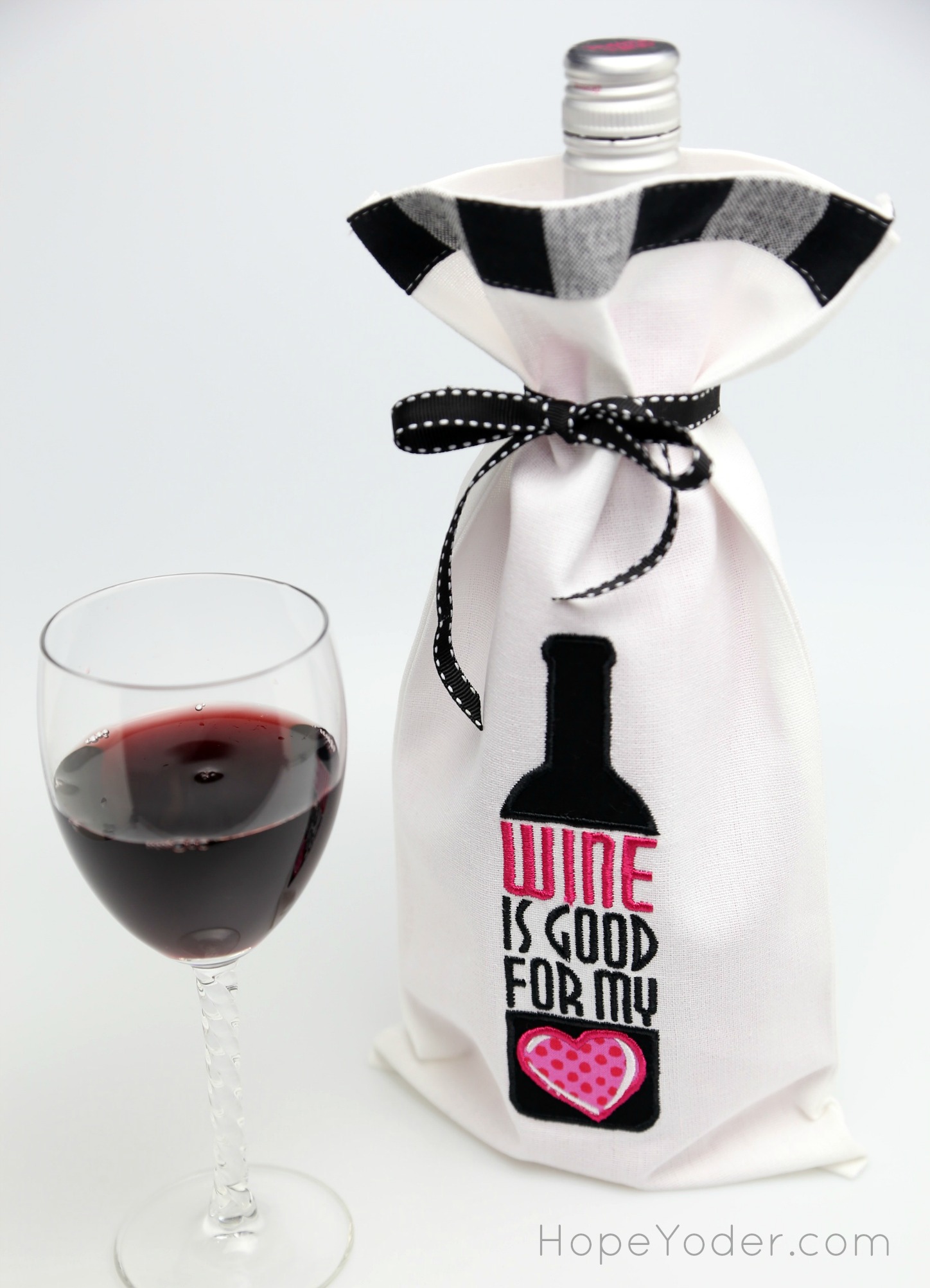 There are so many ways to appliqué, so over the course of several blog posts, we are going to explore the six most popular methods:
Machine embroidered appliqué
Electronic die-cut machine appliqué
Freestanding appliqué – Tag-A-Longs
Shadow appliqué
Trapunto & quilting appliqués
Lace shaping & Madeira appliqué
Today, we'll take a look at machine embroidered appliqué techniques and electronic die-cut machine appliqué techniques.
Machine embroidered appliqué: helpful hints for basic appliqué
Lets start with the definition of appliqué: Appliqué is taking one piece of fabric and applying it on top of a foundation piece of fabric. The appliqué fabric is laid over the foundation as a block of fabric that is cut larger than the actual finished appliqué size. After the fabric is laid over the foundation, fabric stitches will be placed onto the appliqué, tacking it down to the foundation. This is called tackdown.
Generally speaking, on most appliqués, there are two running stitches. The first one is a placement line so you know where to place the fabric.  The second running stitch is to sew the appliqué fabric to the foundation fabric.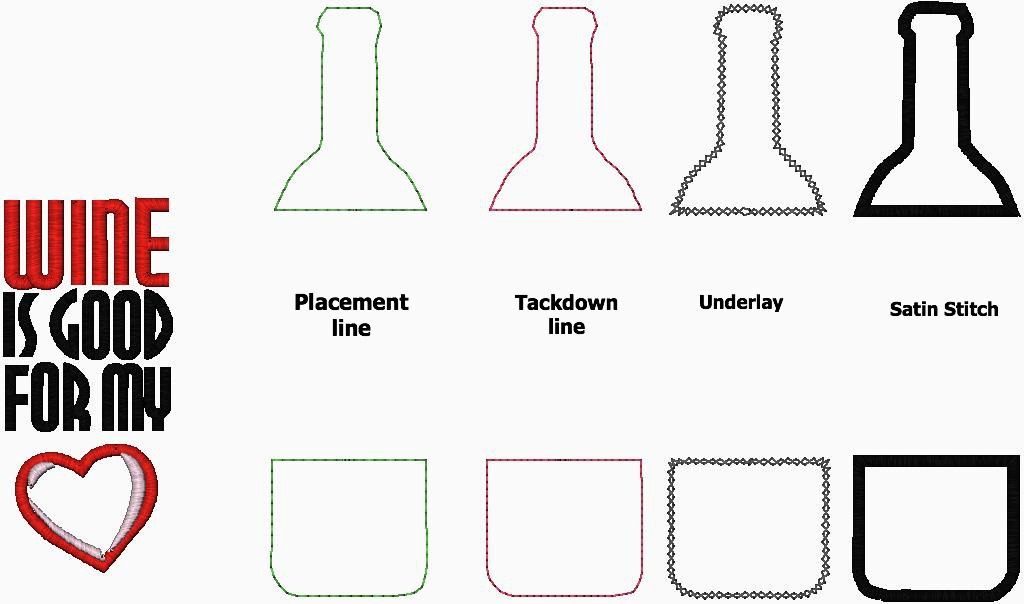 Wine With Me embroidery collection via Designs by Hope Yoder
Then, a pair of scissors is used to trim the block of appliqué fabric close to the tackdown line.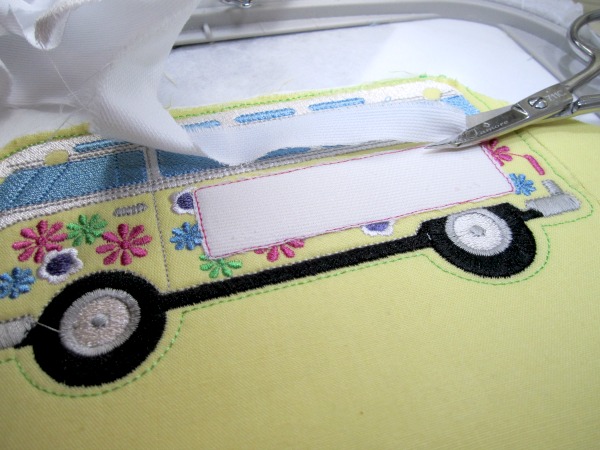 Tag-A-Long Family Edition embroidery collection via Hope Yoder Designs
After the appliqué has been trimmed to size, zigzag stitches, called underlay, will be embroidered over the straight stitch tackdown, and finally satin stitches will cover the tackdown and underlay, covering all of the raw edges.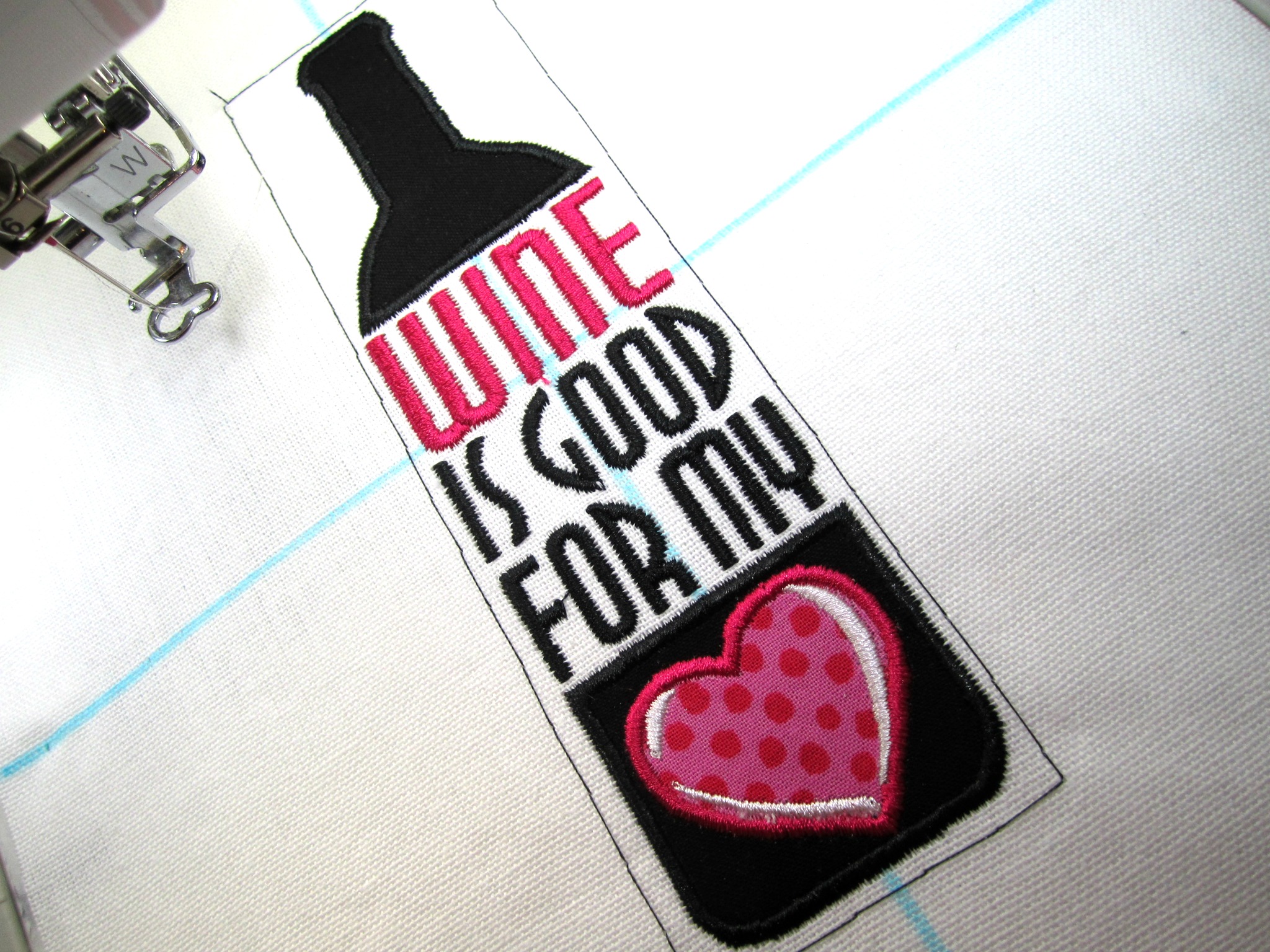 Electronic die-cutting advantage: so many options for pre-cutting appliqués
In the last few years, electronic die-cutting machines have been very popular in scrapbooking, so it is no surprise that they have crossed over into the sewing and embroidery world. If you are not familiar with this term, perhaps you have heard of some of the brand names: Cricuit, ScanNCut, Silhouette Cameo, KNK Maxx Air, just to name a few. The machines vary tremendously depending on what types of features you're looking for.
Note: I didn't mention the AccuQuilt or Sizziz products because they are manual die-cutting machines, meaning you manually turn a crank wheel and roll a steel-ruled die through rollers, which in turn cuts material. Manual machines mean you power them with your hands, so no electricity needed.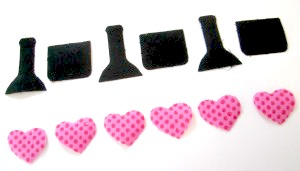 Some of the electronic machines (Silhouette Cameo, KNK Maxx Air) come with software that make it a bit easier to learn how to create machine embroidery designs. You can take an image and with a few clicks, make a cutting line path that is then sent from your computer to the machine. The software allows you to take your embroidery designs and isolate the placement line and use that image to cut the appliqué fabric to the exact size electronically, meaning no scissors required.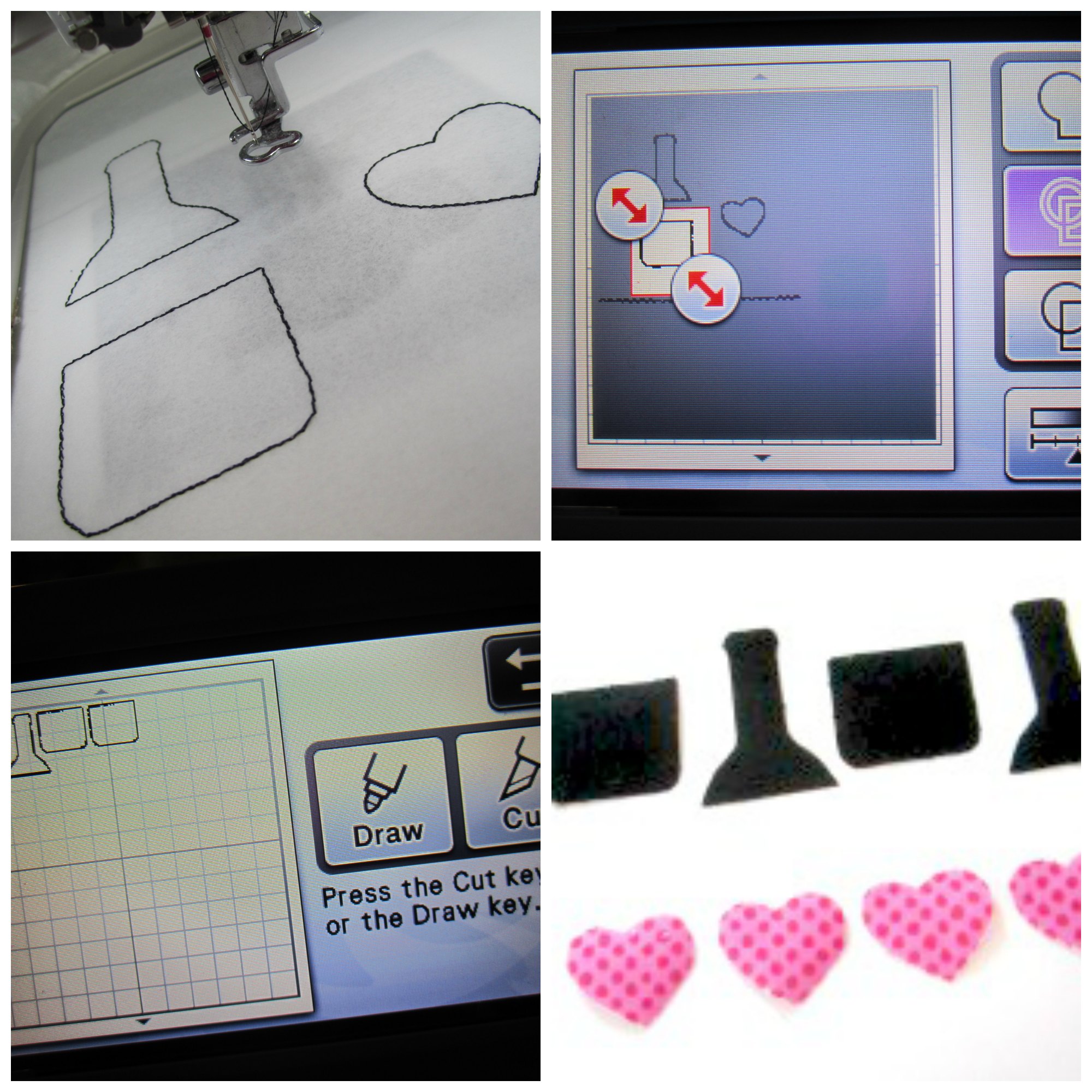 Other machines, such as the ScanNCut (shown below), have a built-in scanner so you can embroider the placement line on stabilizer, scan the stabilizer and then create a cut file right on the die-cutting machine. This type of machine is a good option for those who don't want a computer hooked to the die-cutting machine or those of us who aren't computer-software savvy.
Most electronic die-cutting machines cut more than cotton fabric. They will also cut vinyl, heat-transfer vinyl, paper, card stock, magnet sheets, chipboard and more.
You might also enjoy our post Modern Cutting Methods for Machine Embroidery Appliqué.
Be sure to come back to the Craftsy blog next Monday. We'll explore look at freestanding and shadow appliqué in Part 2 of this series.
 What's your favorite way to appliqué?