After 38 cakes, hundreds of boba straws and an expansive wardrobe of cake-themed T-shirts, it's still hard to believe that we've already hit the one year anniversary of Man About Cake. But one thing's for sure: We couldn't have gotten here without all of you cake slayers! So to celebrate our very first MACiversary, we're teaming up with Joshua to put one lucky fan's cake design on an upcoming episode.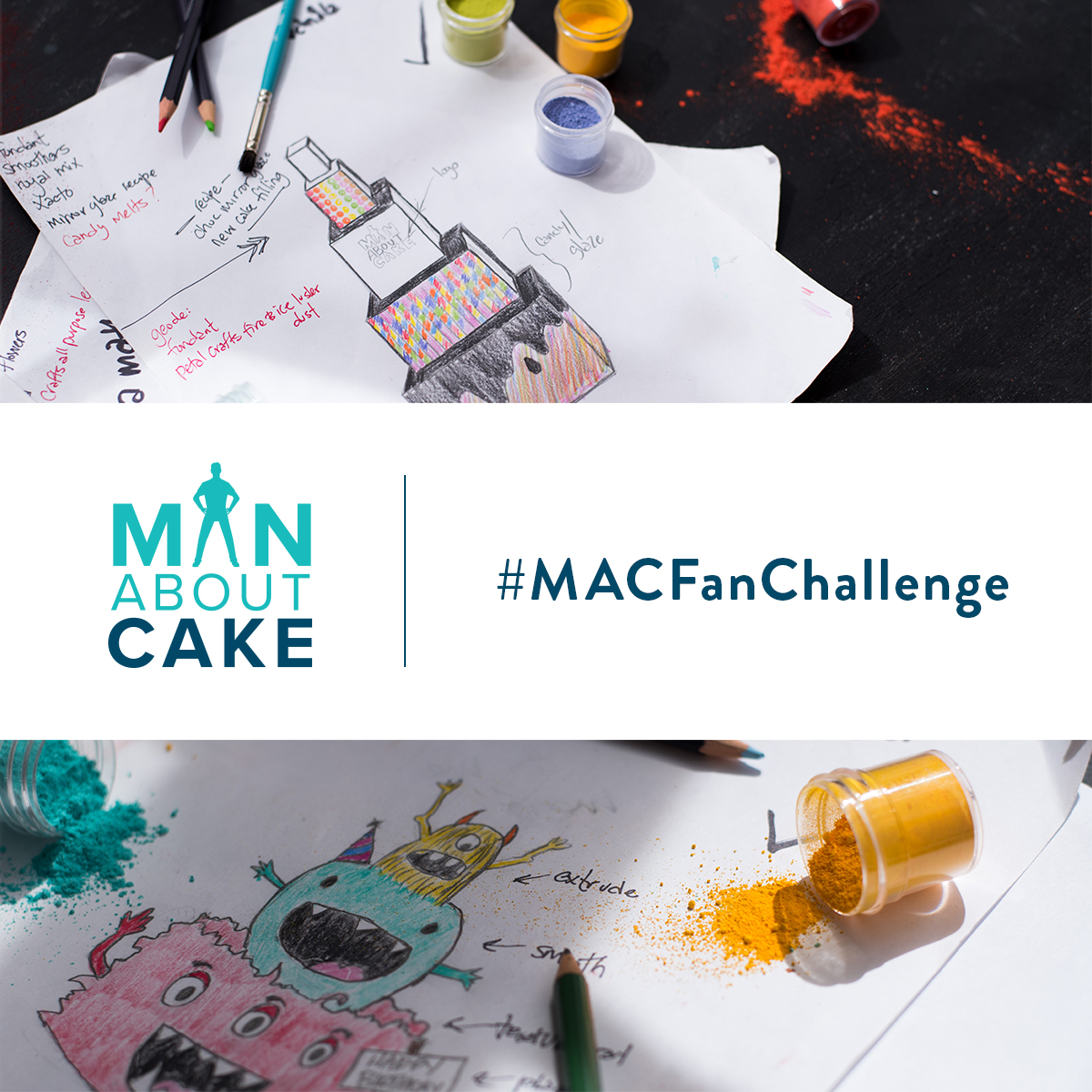 Introducing the #MACFanChallenge!
That's right! Whether it's a crazy sculpted cake or a fire-breathing monster (well, on second thought… maybe no fire), you and hundreds of thousands of viewers could see your cake come to life on YouTube as Joshua uses the winning design to create a masterpiece. Plus, the winner gets a special care package from Joshua and the crew!
All you have to do is sketch your idea and tag it — here's how it works:
Sketch an image of your cake (don't worry, we're not grading you on how well you can draw!)
Take a photo of your sketch
Share it on Instagram with a short description that includes hashtag #MACFanChallenge (Deadline for sharing is Friday 8/25 at 11:59 p.m. MT)
Joshua will pick his favorite submissions for fans to vote on — the cake with the most votes wins, and will be made in an upcoming episode of Man About Cake!
Need a little inspiration to get started? Relive the first episode of Man About Cake, released one year ago today!