Did you know lumberjacks love cake pops? It's true! They're known to snack on these little cake pop logs and stumps when they're taking a break from cutting down timber.
These lumberjack cake pops are so simple to make and are so irresistible to even the burliest of men. Frankly, I've yet to meet one that didn't put the axe down for them! With only eight easy steps, you've got the perfect accompaniment to your lumberjack-themed party.
Get Pro Tips for Making Perfect Cake Pops!
Learn how to decorate cake pops that can't be topped with lifetime access to this FREE online class full of genius tips, tricks and tutorials.Enroll FREE Now »
You'll need:
Cake pop dough ready for shaping
Light brown candy wafers
White candy wafers
Yellow candy wafers
Green Airheads candy or any other green taffy-like candies
Toothpicks
Zip-close bag for piping
Waxed paper
Cake pop stand or styrofoam block
Shaping logs and stumps
Both logs and stumps start out in the same manner. Use a cookie scoop to portion out your cake pop dough. The proper texture and method of shaping can be found in this shaping tutorial.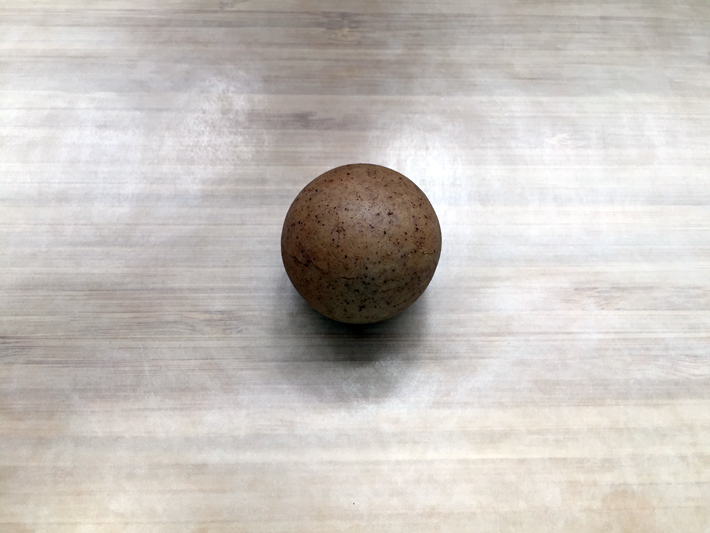 Step 1: Roll the dough into balls
Line your work surface with waxed paper. Roll each portion into a ball.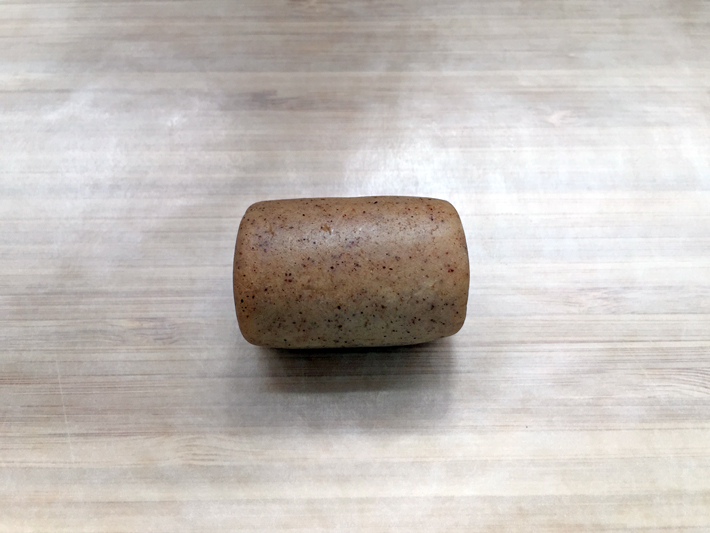 Step 2: Shape the balls into logs
Then use your work surface to roll the ball into a log. Tap the ends on your work surface to flatten them.
Step 3: Create details for the logs and stumps
For the logs: Carefully pinch the edges with your fingers to give them a hard edge so they won't look too rounded after dipping.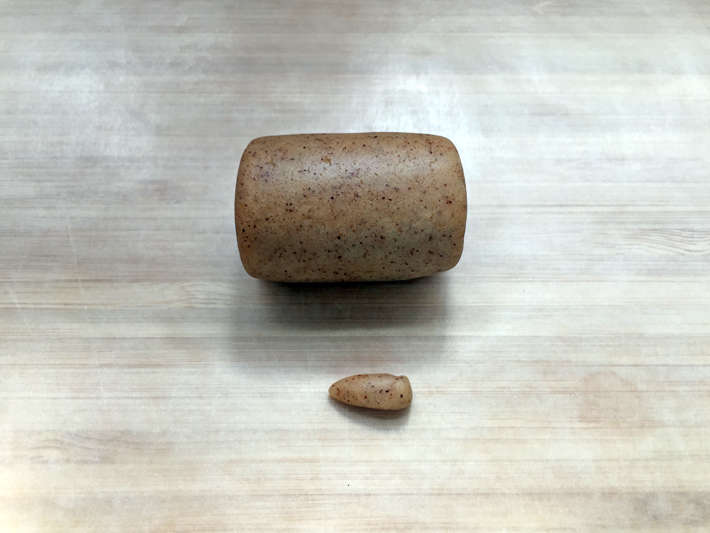 Pinch off small pieces of dough in different sizes and roll them into little logs. These will make the little branch pieces that we'll adhere to the side of the log. Refrigerate all pieces on a waxed paper–lined cookie sheet.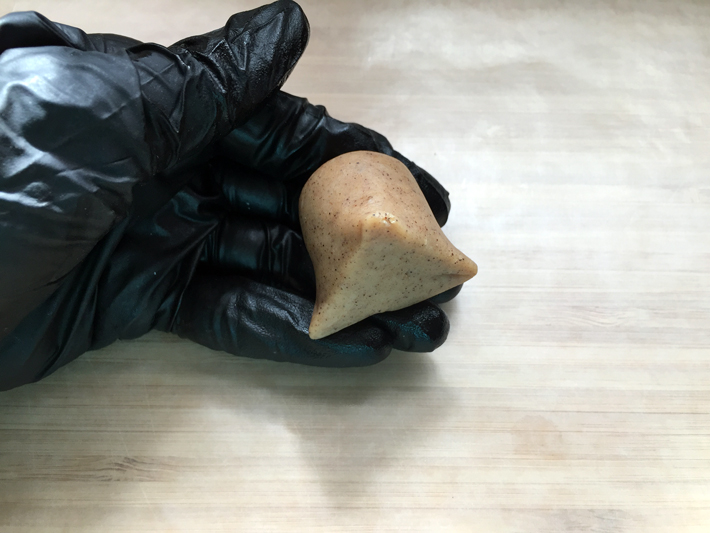 For the stumps: On one end of the log, create three roots by carefully pinching the dough with your fingers to form points.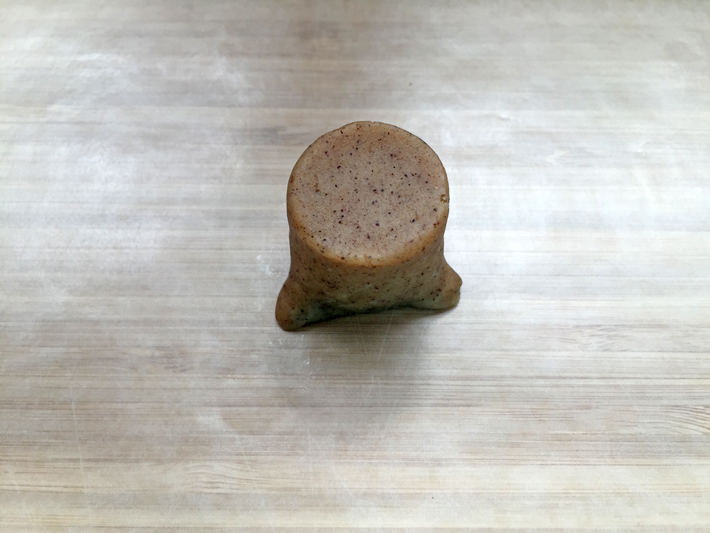 On the other end, pinch the edge with your fingers to give them a hard edge. Refrigerate all pieces on a waxed paper–lined cookie sheet.
Dipping and decorating
Now for the super fun part!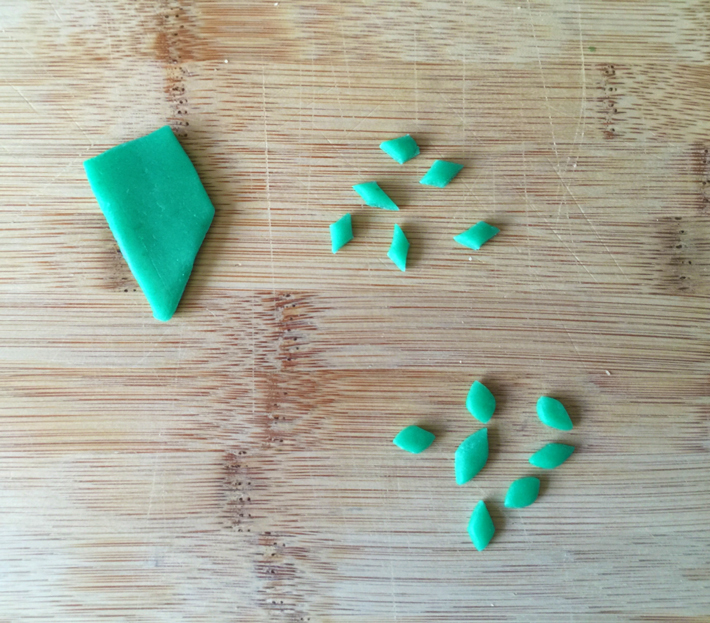 Step 1: Cut out leaf decorations
Creating the leaves for the logs is easy. Prep your green Airhead candy by flattening it between two pieces of waxed paper with a rolling pin. Next, use a sharp knife to cut diagonal strips. Make small diagonal cuts along the strips to create small diamonds.
Step 2: Melt candy for dipping
Melt each coating color in separate bowls. You'll only use the yellow and white for detail, so you won't need a full bowl for those two colors. Use this melting and dipping tutorial to help you with this step if you're not familiar with the process.
Add and mix a little bit of brown coating into each white and yellow colors to make two different hues of tan. We will use this to create rings on the "cut" ends of the wood.
Step 3: Put the pops on sticks
Remove cake pieces from the fridge. Let stand at room temperature for about five minutes before inserting the sticks into each piece. Dip ⅓" of a cake pop stick into the candy coating; then push the stick into a flat side of the cake pop through until it's about halfway through.
Step 4: Attach the branches
Adhere branches onto the logs by "gluing" them on using candy coating. Let set completely.
Step 5: Dip the cake pops
This step is going to move quickly, so be prepared!
Dip each cake pop in the brown coating. Let the excess drip off and use a toothpick to pierce any air bubbles you notice.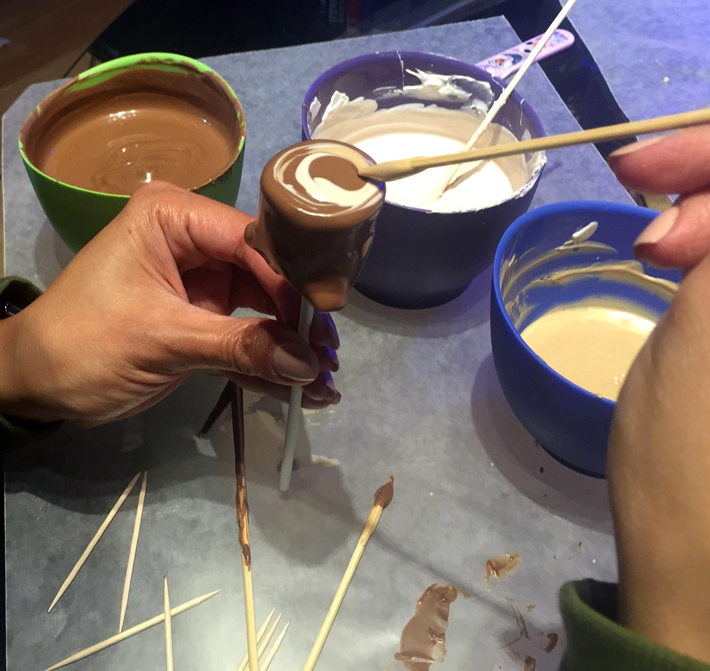 For the stumps: While the coating is still wet, use a toothpick or skewer to draw the rings on the top of the stump using the two tan colors we made earlier. This gives it a very rustic look.
For the logs: While the coating is still wet, affix a leaf onto the tip of the branch. Create rings on both ends — you may not be able to complete this task before the coating sets, and that's OK! Create the ring detail either wet or dry
Let dry completely.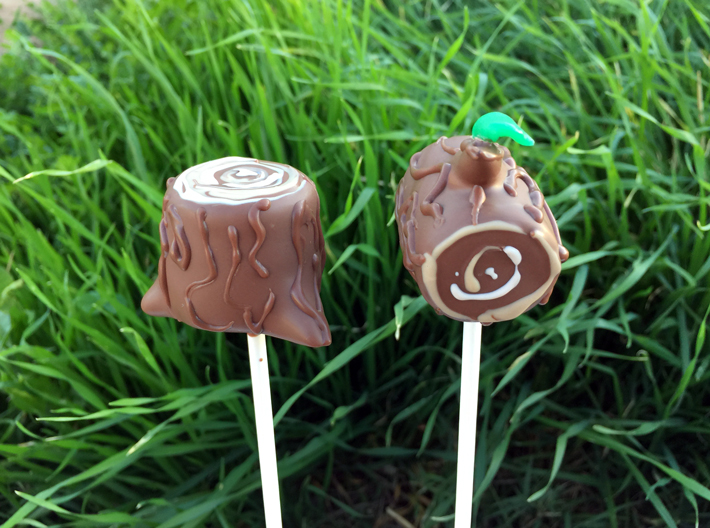 Step 6: Pipe texture
Pour the remaining brown coating into a zip-close bag. Snip the tip of the bag and pipe lines along the stumps (vertically) and the logs (horizontally) to give it texture and to mimic tree bark.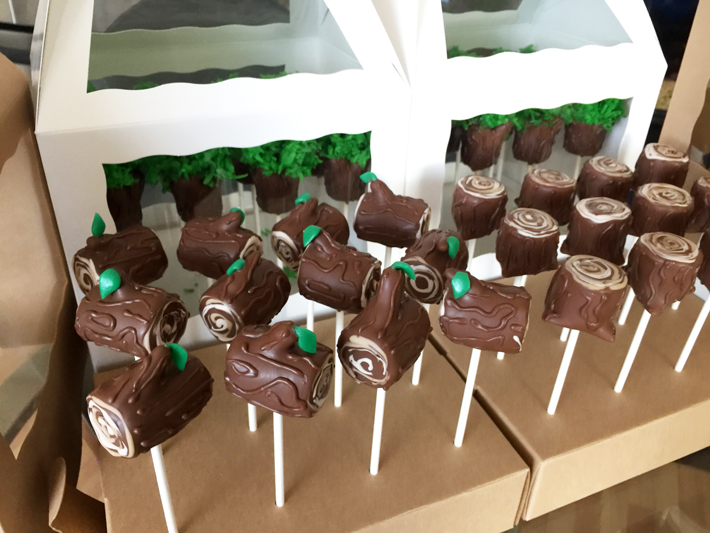 These cake pop trees would be a great addition to these pieces! Happy logging!
Get Pro Tips for Making Perfect Cake Pops!
Learn how to decorate cake pops that can't be topped with lifetime access to this FREE online class full of genius tips, tricks and tutorials.Enroll FREE Now »