Meet Luca Manfè, a homegrown Italian who left his native country at a young age in search of the American dream. And although he wasn't always sure that such a dream involved cooking, there's no question that his journey to MasterChef is equal parts inspiring and relatable, all at the same time.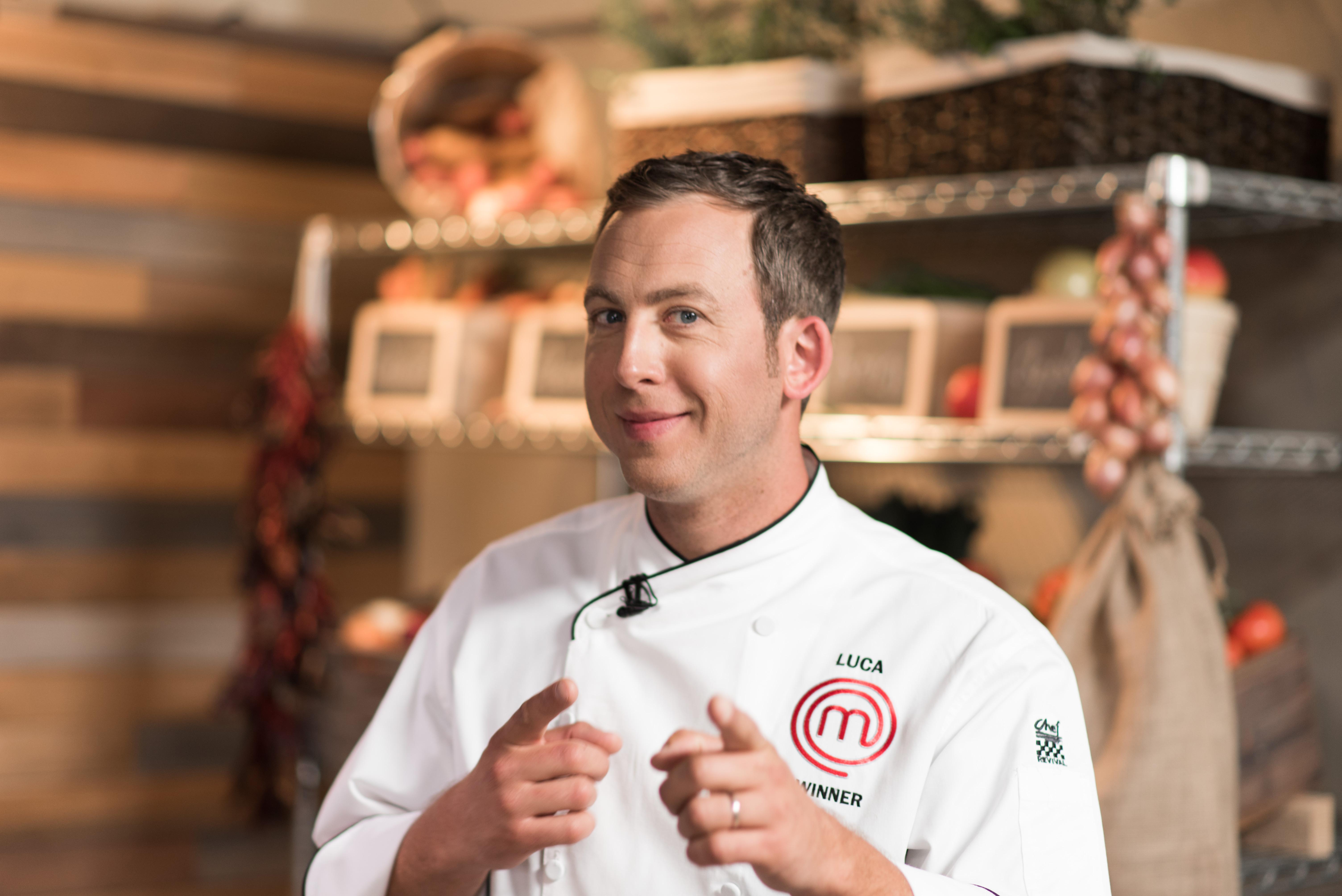 Luca himself grew up in the restaurant business, starting at the ripe age of 15, and has worked around the globe, from Italy and Australia to Florida and New York. Luca says his earliest memories of food involve being in the kitchen with his mother and grandmother. In fact, it's these memories that often inspire some of his favorite dishes.
"The best way for me to remember my childhood in the kitchen is to actually recreate those very same dishes in my own kitchen," he says. "When I'm cooking those plates and I close my eyes, I can smell and take myself back in the kitchen and see my grandmother still there cooking for me."
Luca says that the kitchen is his comfort zone, the place where he feels most relaxed.
He even admits there's quite a bit of emotion involved in the cooking process. "For me, the most exciting thing about cooking is making people happy — serving a table full of friends and family and watching their faces when they taste the food I've made," Luca says.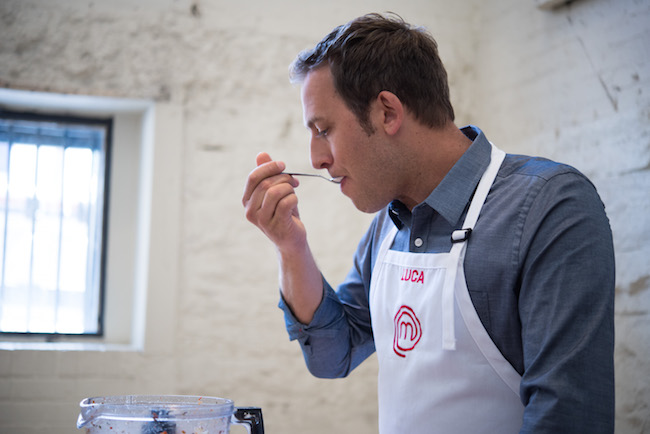 The passing down of traditions and techniques is also important to Luca.
"I'm very happy that I can now actually teach people what I know about food, and teach them my vision," he says. "It's about a variety of different techniques and different ingredients and I like the fact that I can share my passion with other people."
In fact, Luca believes it's imperative for everyone to follow their passions and dreams, just as he did. "You have to feel in your head and heart that what you're doing in the moment is what you actually want to be doing." Take his own experience, for example. "I was a restaurant manager for years, and loved it, but realized I had to make the next step for myself, even if it meant taking all my knowledge back and starting a new career." And what do you know? That's just what he did, and so soon thereafter came MasterChef!
As the crowned winner of Season 4, Luca says that the best advice he ever received was from acclaimed chef Gordon Ramsay. "Whenever I'm trying to create a new dish, I remember what he always said: 'less is more.' All you really need are a few ingredients to create a delicious, well-balanced dish."
Ever since his own season ended, Luca has gone on to see tremendous culinary success.
He's now the proud owner of a catering company, Dinner with Luca, author of the best-selling cookbook My Italian Kitchen: Favorite Family Recipes, and currently resides in Houston where he has established his own food truck, The Lucky Fig.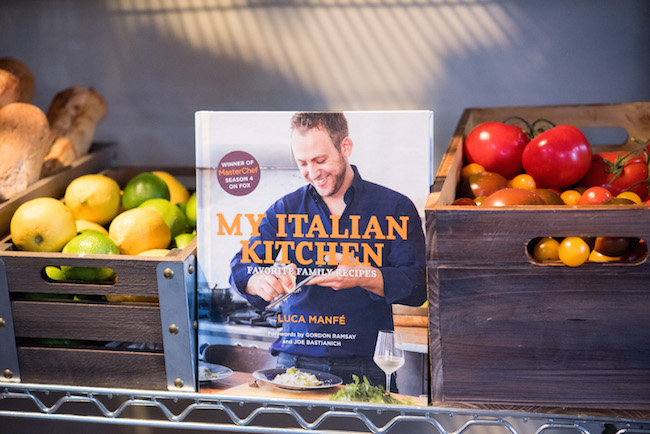 Let's not forget his starring role with the MasterChef and Bluprint partnership: "I think having all three different MasterChefs in one kitchen is very exciting!" Luca says. "We all have a different background. We all learn different things. And we have so many things we can bring to the table."
"Personally, I myself learn a lot cooking with them here in the kitchen, so I can only imagine how much everyone at home will learn while doing the same."
Ready to start your own MasterChef journey with Luca? Now's your chance to do just that!