Longwool sheep produce long-stapled wool that is wonderful to spin and popular among hand spinners. Although not as soft as fine wool breeds, the length of the fiber creates amazing texture when carded into art batts or spun from the ends.
Popular longwool breeds include: Border Leicester, Cotswold, Leicester Longwool, Lincoln, Romney, Teeswater, and Wensleydale. In this post, we'll cover the different characteristics of these longwools and show examples of the raw fleece.
Photo via Teeswater Locks by Hippie Chix Fiber
Every sheep is different and may grow fleece with a unique texture for their breed. Just like humans with curly hair have different textures of curls – sheep have the same range of variety. So keep this in mind when you see the below examples of fleeces compared to what you find at your local farm or festival. You may find fleeces from the same breeds of sheep that have more curl, less curl, more crimp, a longer staple or a shorter staple.
Lamb fleeces are usually the softest and have curly ringlet tips. They also have a shorter staple length than the adult sheep grow. Most farmers will mark their fleeces as "lamb" fleeces when you are shopping at a farm or sheep and wool festival. These are a great choice if you want some extra softness in your longwool yarn.
Longwool is also produced into top and roving at commercial mills. You can shop online for wool top made from any of the aforementioned breeds. One of the characteristics of commercial longwool top is that is has more luster (shine) than fine wool top. Many spinners prefer using longwool top to spin into yarn for mittens, socks, hats and outerwear — especially because it is more durable than fine wool.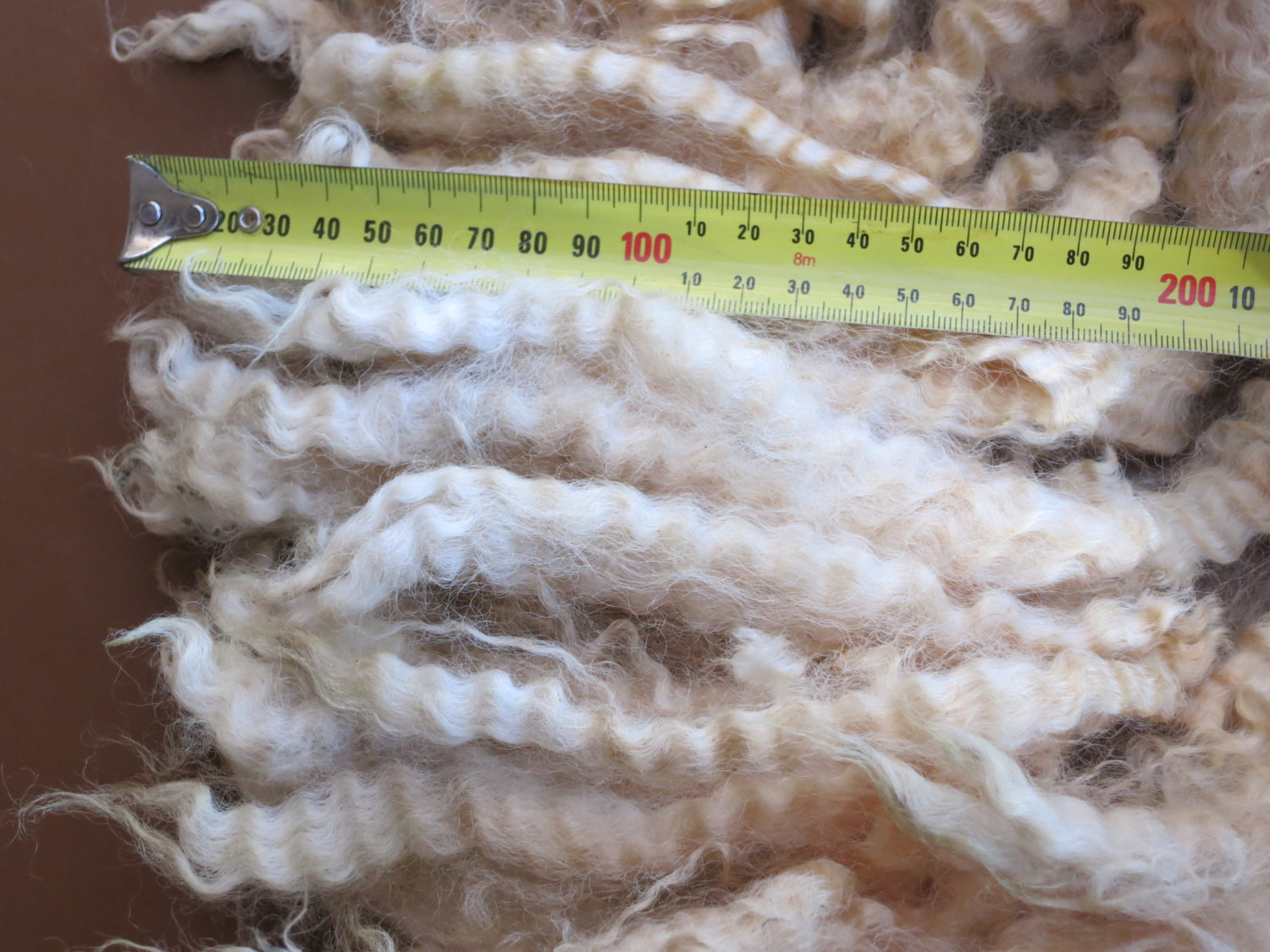 Border Leicester Locks via Melton Park
Border Leicester
I've found this to be one of the softer longwools of the group. Usually the shortest staple length of the group, with beautiful ringlet curls at the tips. Border Leicester was one of the first wools I fell in love with, and has been in my top two favorites ever since I started. The fiber is somewhat shiny, and fluffs up beautifully when carded. Most of the border Leicester fleeces I've seen start at the base as a crimp and turn into a ringlet curl at the tip.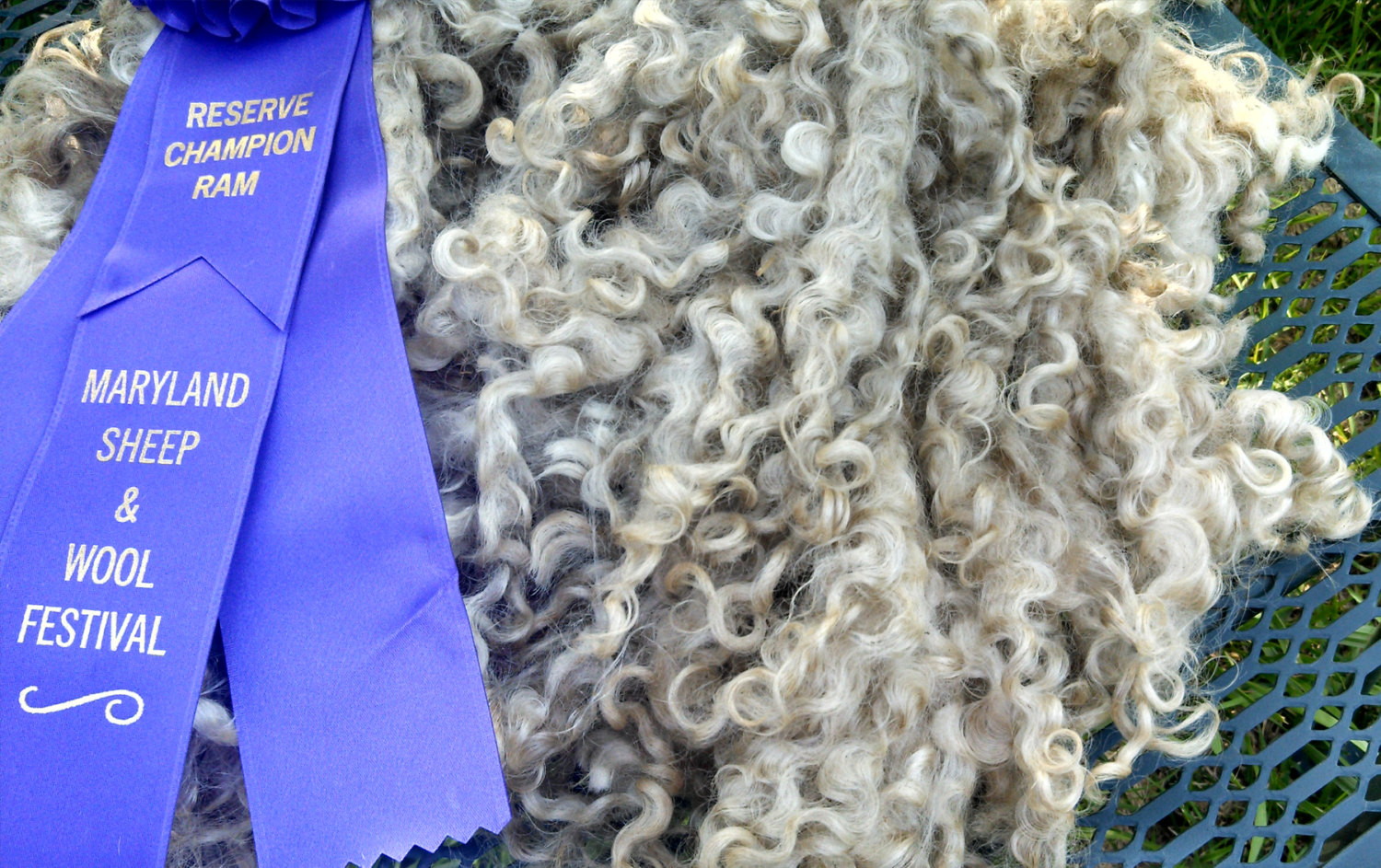 Cotswold Locks via Blue Barn Fiber
Cotswold
The Cotswold fleeces I have spun have had very loose, shiny, silky curls. They remind me very much of Lincoln, and wash up to a brilliant white. I have had a hard time distinguishing between a white Cotswold fleece and a white Lincoln fleece because they are so similar. This wool often comes in ringlet-like curls.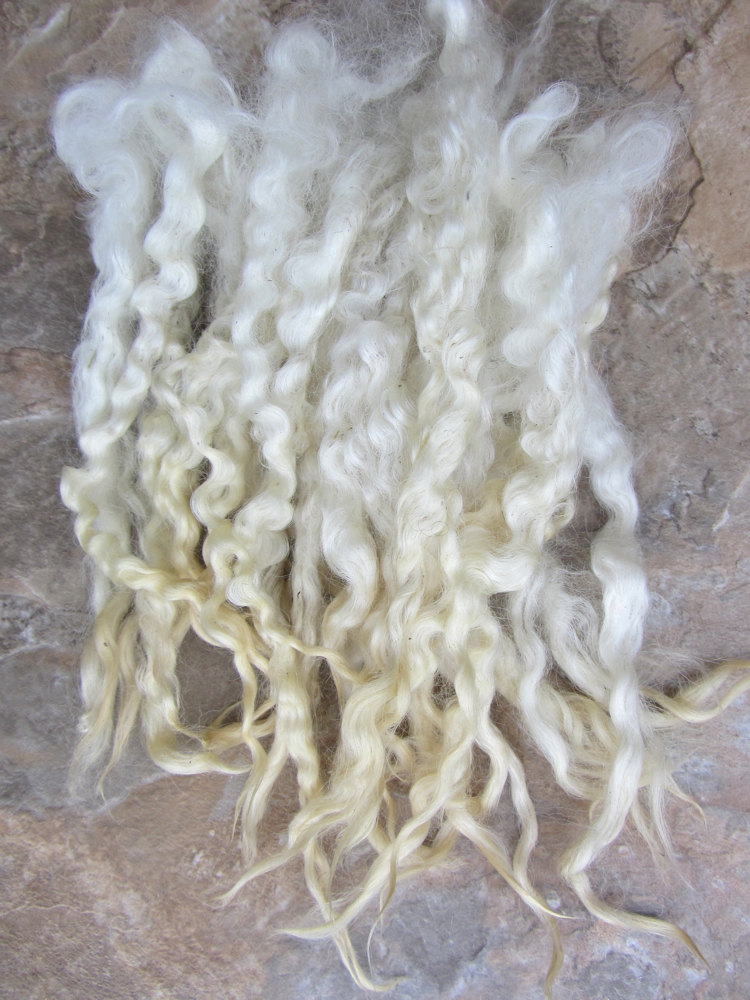 Leicester Longwool via Cricket Thicket

Leicester longwool
This wool reminds me of Teeswater and Wensleydale, but with thicker lock structure. Thick and crimped at the base, narrowing to a point with a curl at the end. However, it is a rare breed to find, and may not be available in all areas.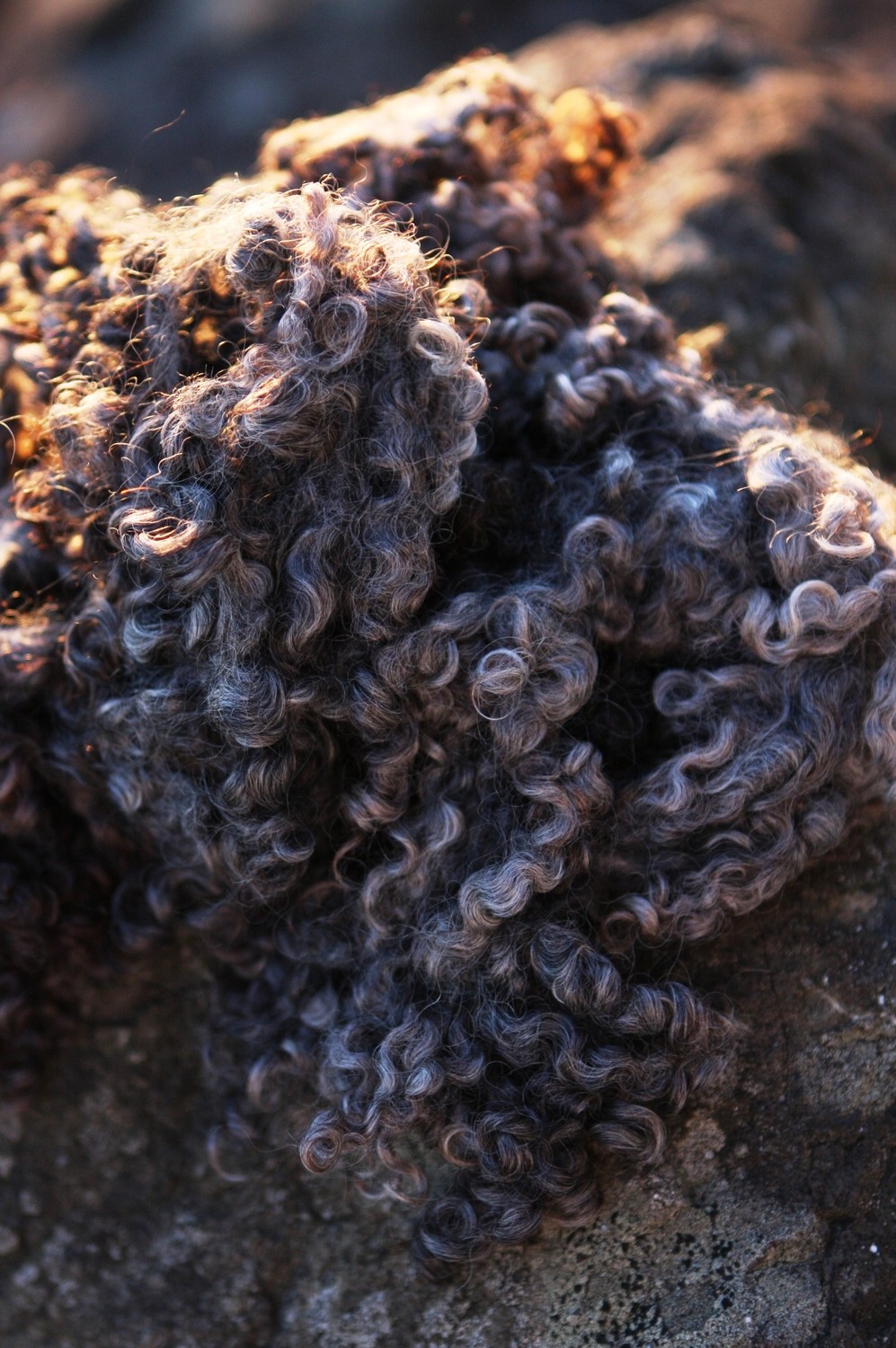 Lincoln Locks via Neauveau Fiber Arts

Lincoln
My favorite characteristic about Lincoln is that the natural colored sheep are a marbled gray and produce a large fleece with every shade of gray. Ranging from pale silver white to deep silver to charcoal to nearly black. The luster is incredible, and the raw fleeces can look like pure silver when they shine. This wool creates the most fantastic colorways when it is dyed — simply dyeing it red will range from bright red to deep dark red. The texture reminds me very much of Cotswold. Curls range from loose crimped ringlets to thick Shirley Temple-type curls.
Learn all about hand-dyeing yarn in the Craftsy class Spinning Dyed Fibers. You'll discover how to create both space-dyed and hand-painted fibers, with hues so vibrant & beautiful, the yarn will never see your stash.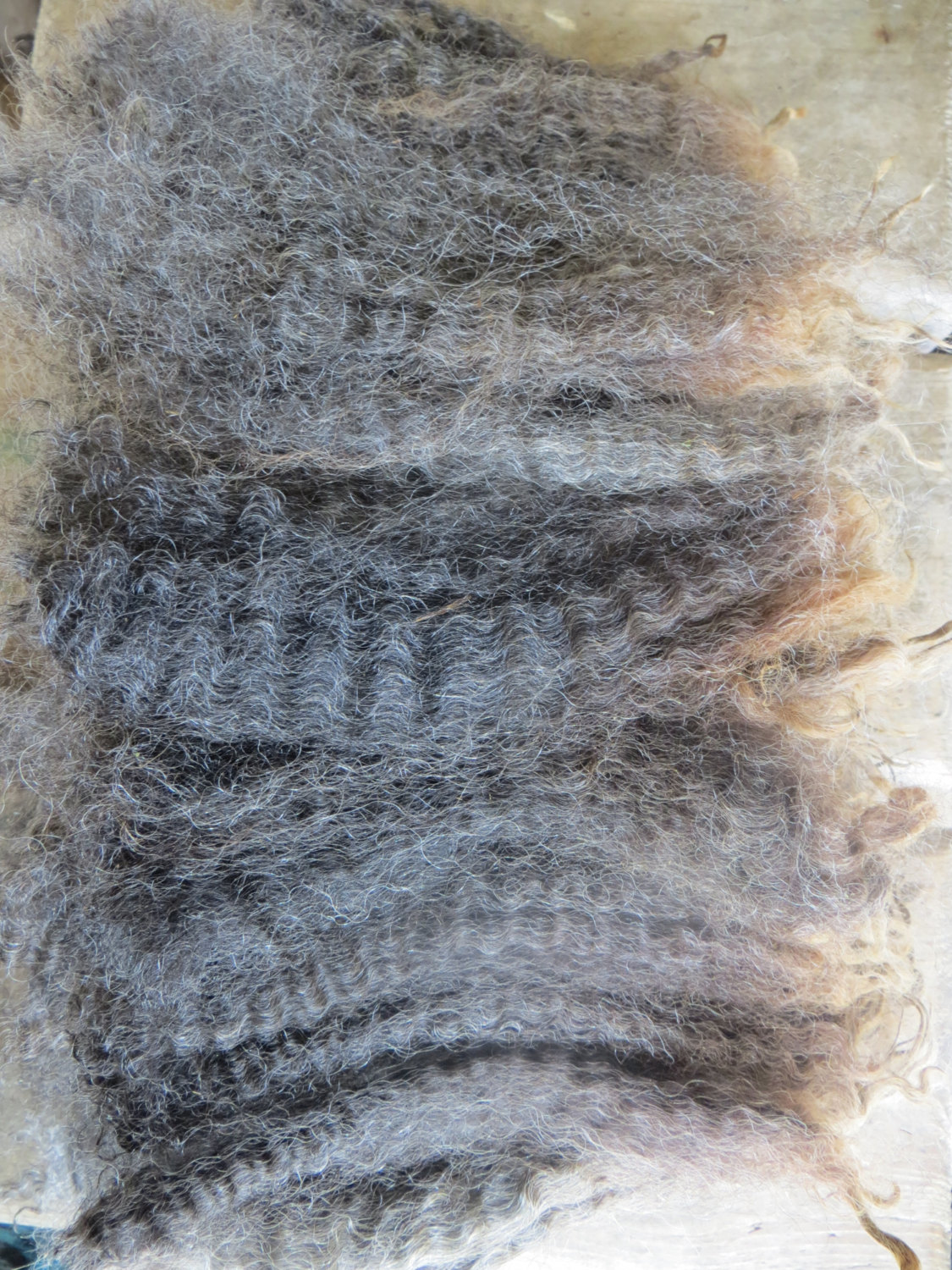 Romney Locks via Stellas Fiber Farm

Romney
I have found that Romney is often the most affordable longwool in my area. Fuzzier and crimpier than other longwool locks, it is great carded or spun from the locks into a woolen-style yarn. Romney also comes in a wonderful range of colors and is perfect for spinning yarn for outwear (hats, mittens, gloves). Most of the Romney fleeces I have found are crimpy from base to tip, with no curl.
Teeswater Locks via Hippie Chix Fiber

Teeswater
This breed is on the higher price of the wools on our list, because it is in such high demand from hand spinners and often the shepherds will wait two years before shearing. It is ideal for spinning into tailspun-style yarn. The locks can be separated into long, thin squiggly curls with a wavy tip.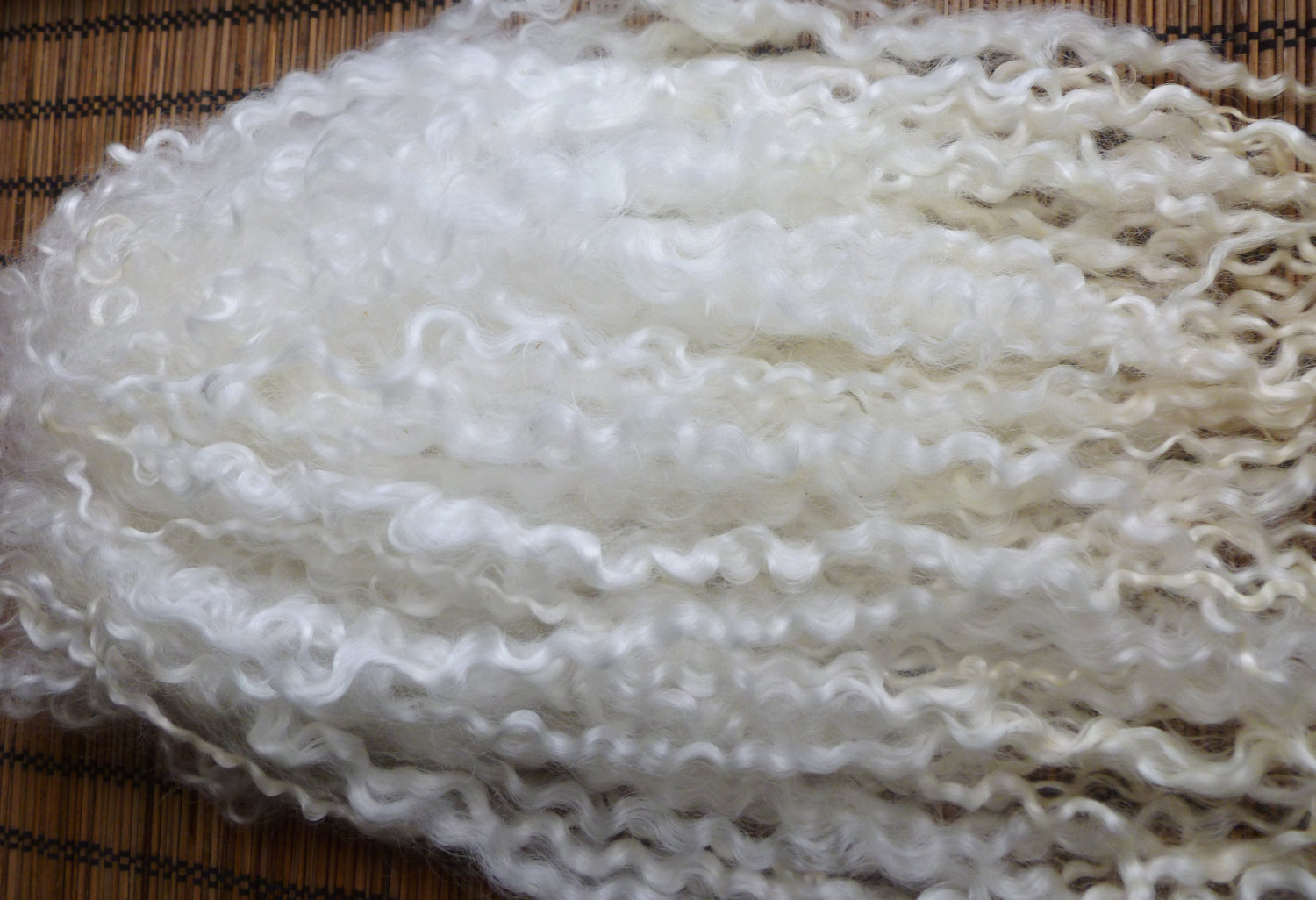 Wensleydale Locks via JollyFelts
Wensleydale
Another luxury fiber, high in price per pound, but very popular among hand spinners. Wensleydale is perfect for spinning into tailspun-syle yarn. The locks can be separated into long, thin squiggly curls with a wavy tip. Most of the Teeswater and Wensleydale fleeces I have seen are very similar, with Wensleydale being a bit fluffier at the ends and Teeswater silkier.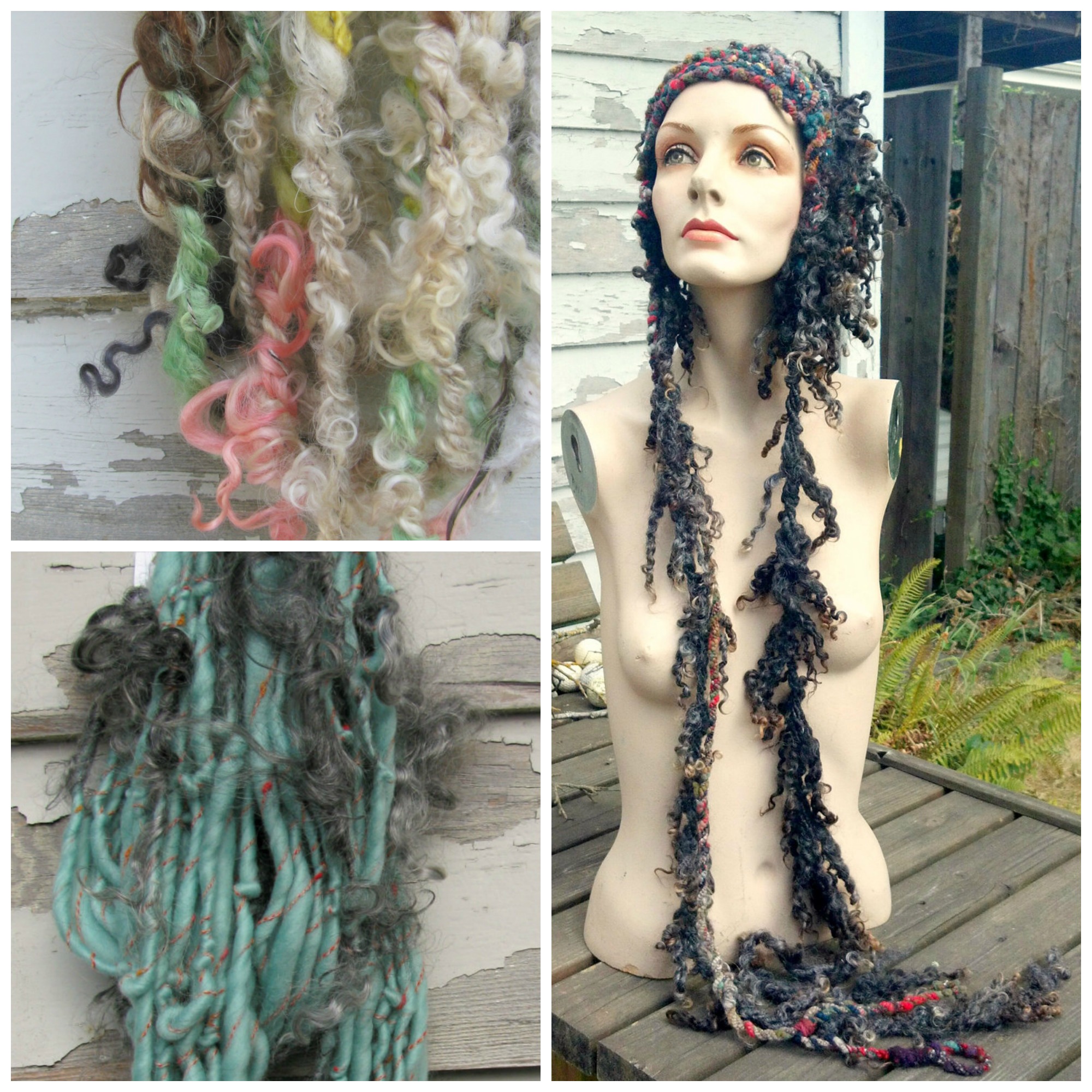 Handspun Yarn and Crochet Hat with Wool Locks via Girl with a Hook

If you've never spun locks before, or are curious how they look in yarn, here are some examples of yarn spun with locks and a free-form crochet hat handcrafted by Etsy member Heather Lightbody of Girl with a Hook that really show off the texture of the longwool locks.