When it comes to star patterns and quilting, many would argue that there is none more stunning than the Lone Star. It's one of the most recognizable quilt patterns out there as well as one of the oldest.
But this is a difficult pattern to piece. It is not uncommon to find unfinished Lone Star quilt tops, stars without a background, or halfway pieced stars. Small pieces and complex Y seams make for a challenging quilt.
Despite that, these stars are a beloved favorite that can be a lot of fun to make!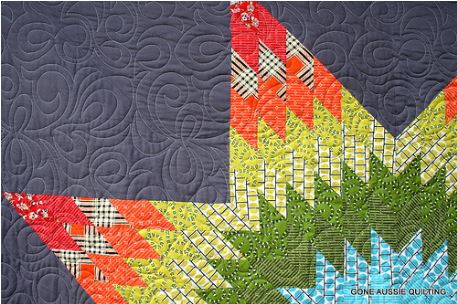 Photo via Gone Aussie Quilting
What is a Lone Star?
It is a large, single star that covers most of the quilt top.
The star has eight points, and each section is comprised of pieced diamonds. Once the star is finished, large triangles and squares are sewn in, creating a large, square quilt top. The star can also be appliquéd onto a large piece of background fabric. From here, some quilters like to add borders, while others add smaller stars to the background to fill up the blank spaces.
This design is truly all about color.
The overall look of the quilt can vary greatly due to the layout of fabric. Oftentimes, fabrics and colors are chosen to create movement. Radiating circles, starting from the center of the star and working out toward the points, are formed when the fabrics are placed in rings throughout the star. The use of cool and warm colors can draw the eye in a specific direction, either inward or out. If color is difficult for you, be sure to consult a color wheel to find contrasting and complementary colors.
Did you know that this is a star of many names?
Back in the mid-19th century when it was birthed, it was called the Mathematical Star. Native Americans called it the Morning Star, and it was highly featured not only in their quilts but also in clothing and various forms of art. Other common names are the Star of the East and Bethlehem Star. It was dubbed Lone Star by quilters in Texas because it's the Lone Star state.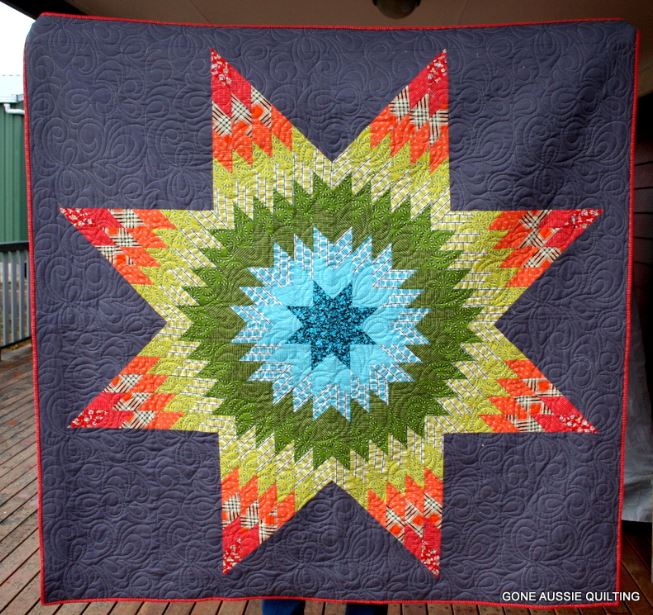 Photo via Gone Aussie Quilting
Would you like to make your own Lone Star quilt? There are many different methods to do this.
The traditional way is to cut 45-degree triangles and then sew them all together, and many patterns feature that method. A quicker method for creating the star is strip piecing.
Here are three FREE tutorials:
For a larger star measuring nearly 70", check out a tutorial here.
For a smaller 15" block, try out a tutorial here.
For a quick and easy Lone Star quilt, you can purchase a special fusible interfacing that has the pattern printed on it. A quick search online will bring you many different fusible products that will help you sew a Lone Star quickly!
Are you interested in sewing a star quilt? There are plenty of beautiful star patterns available right here on Bluprint! And if you love stars, be sure to check out the Bluprint class Chain of Stars Mystery Quilt with Kimberly Einmo.
Have you attempted a Lone Star quilt? Please share your experiences in the comments!