In our cake decorating tour of the world, we've already visited New York City, Paris and Rome. Let's now hop the pond to jolly old England for a look at some delightful cakes inspired by the vibrant city of London.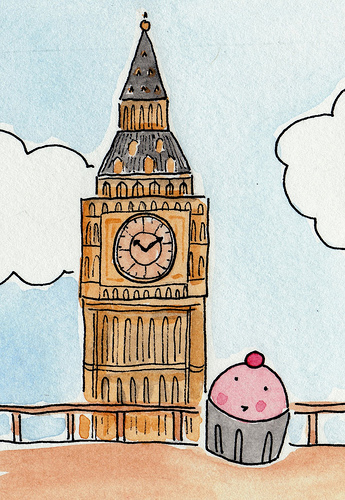 This collection of London cakes is just right for a Travel Tuesday tea-time break.
From architectural cake wonders made to look like Buckingham Palace to bright and cheery Union Jack motifs flanked by fondant palace guards to signs for the London Underground rendered in piped buttercream, enjoy this inspiring collection of incredible cakes.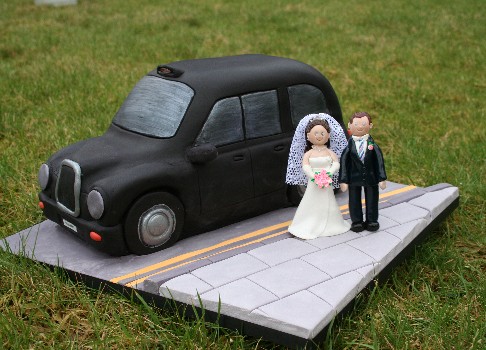 Photo via Rainbow Sugarcraft
London cab wedding cake:
As the yellow cab is to New York City, the tall black cab is to London: an iconic mode of transport. This lovely chocolate cake is topped with fondant and decorated to resemble the classic cab, in front of which stands a happy hand-sculpted bride and groom.
[box type="shadow"]Va Va Voom
[/box]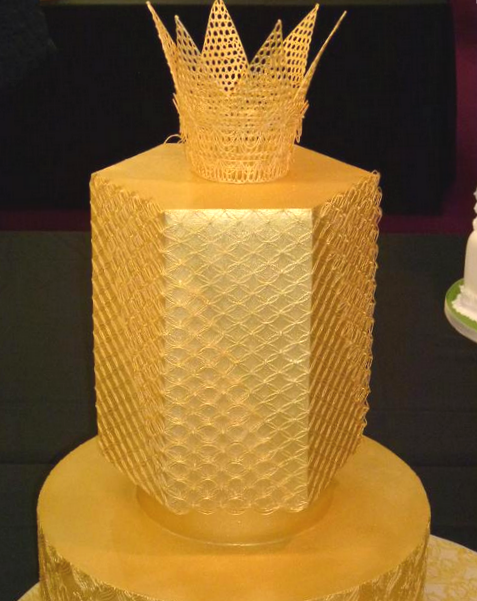 Photo via Bluprint member dollydaydream6
Jubilympic gold cake:
Last year was very busy for London. The city played host to the Summer Olympics and the Queen's Diamond Jubilee. This cake celebrates both milestones, with interlocking rings piped all over the main part of the cake and a freehand piped gold crown for the top of the cake. The effect is stunning.
[box type="shadow"]So Perfectly Piped
Pick up some piping tips to help create beautiful effects like the one above in our Piping Techniques post.
[/box]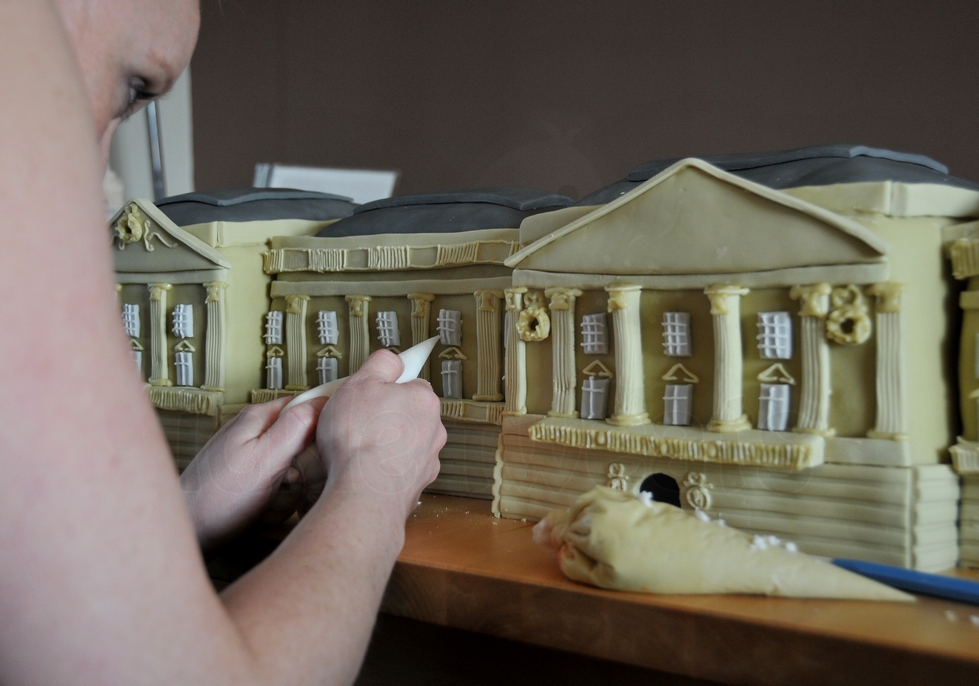 Photo via Watford Cakes
Buckingham Palace cake:
How to feed 500 for the Diamond Jubilee? With a cake made to look like Buckingham Palace, of course! When assigned this project for a major hotel, Watford Cakes assembled this beauty from lots (and lots) of carefully leveled cakes, fondant, gum paste, royal icing, and hand-painted details. Their Web site includes a fascinating photo documentation of the process.
[box type="shadow"]It's all in the technique, old sport.
While you might not be feeding a crowd of 500, make your cake just as dashing as this Buckingham Palace with these tips:
[/box]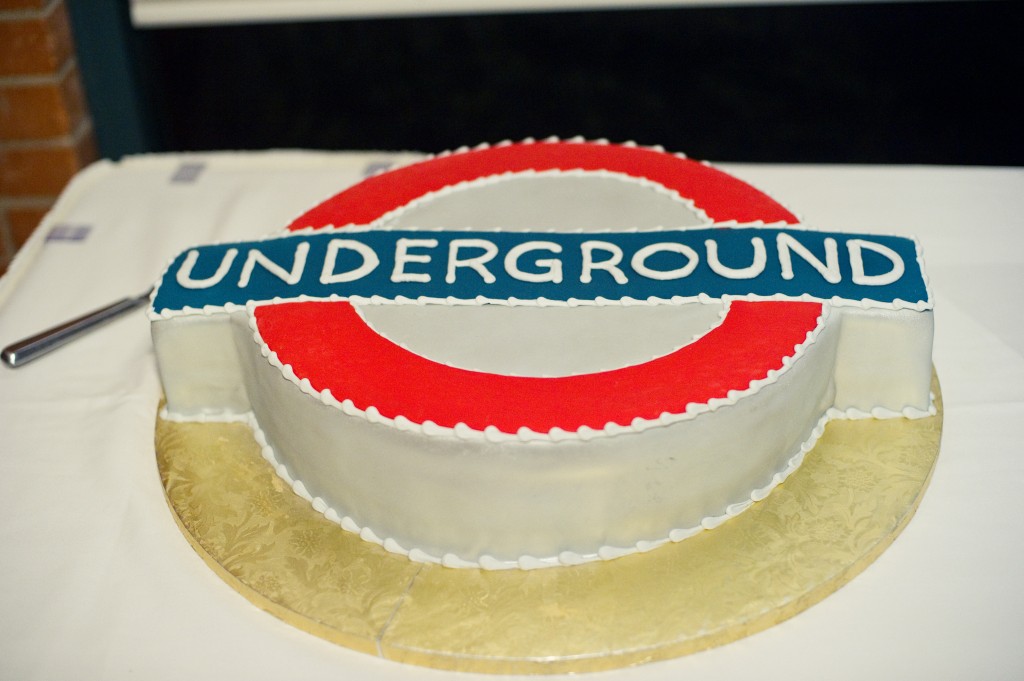 Photo via The Wedding Shoebox
Underground cake:
The theme may be Underground, but this cake is pretty enough to see the light of day. Precise piping creates the lettering, outlines and border that really make this cake shine.
[box type="shadow"]Buttercream borders can add sophistication to any cake. Roland Winbeckler's class Piping Buttercream Borders walks students through the ins and outs of creating the best icing for piping, as well as multiple piping techniques to create stunning borders.
[/box]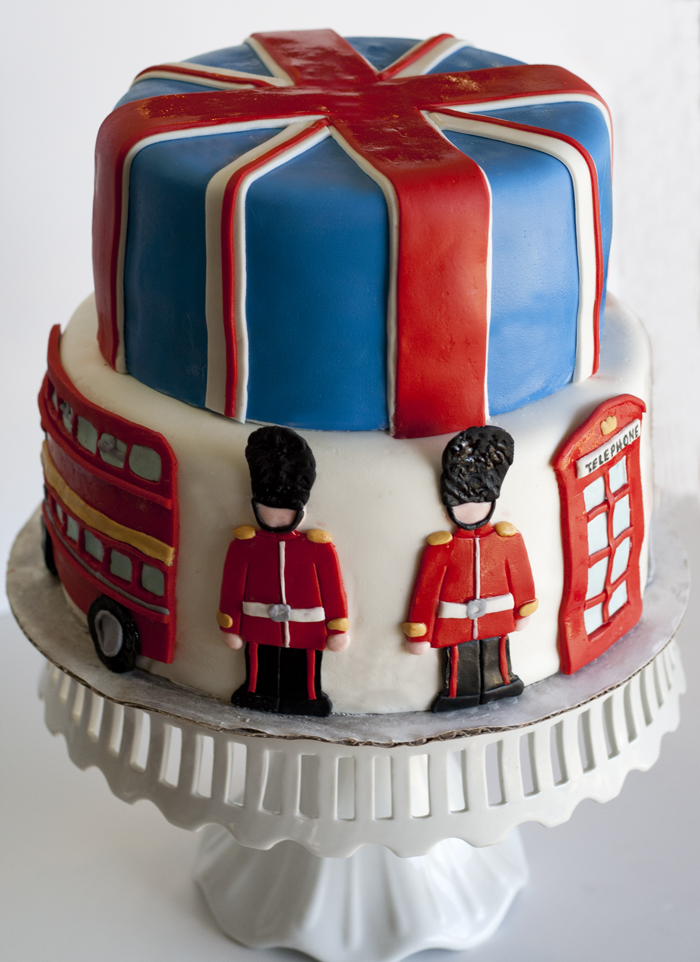 Photo via Amy Scott Cakes
London cake:
This cake celebrates some of the classic motifs that evoke "London" for most people. Cheerful Union Jack flag motif? Check. Palace guards? Check. Classic telephone booths? You got it. They're all displayed on two vibrant tiers of fondant topped cake.
[box type="shadow"]The Art of Fondant
It's no secret that working fondant can be difficult, but also can create stunning results, such as with the above creation. To get an even better grasp on sophisticated fondant techniques, take a look at Marina Sousa's Advanced Fondant Techniques class.
[/box]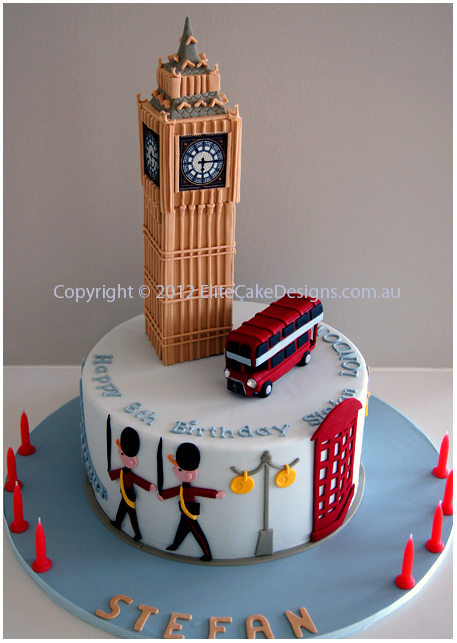 Photo via Elite Cake Designs
Big Ben cake:
This gorgeous cake features a fully hand-crafted three-dimensional Big Ben and London double-decker bus. Adding to the visual appeal is a collection of two-dimensional guards, telephone booths and a wraparound London Bridge along the sides of the cake, rendered in what looks like a combination of fondant and piping.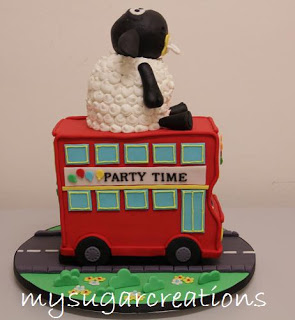 Photo via My Sugar Creations
Double-decker bus cake:
This tall cake measures 17 inches high and consists of moist chocolate cake filled and frosted with chocolate ganache, topped with a sheep made from vanilla butter cake and piped vanilla crusting buttercream. It remains, rightfully so, one of the cake decorator's proudest moments.
[box type="shadow"]Decorating Staples: Ganache & Buttercream
[/box]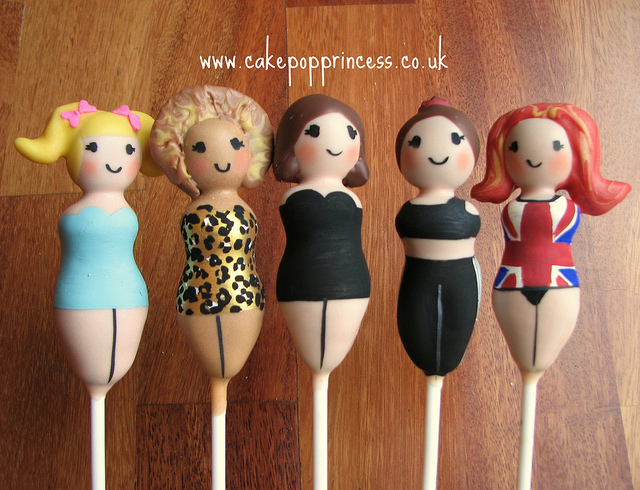 Photo via Cake Pop Princess
Spice Girls cake pops:
Technically, the Spice Girls are not a London-specific phenomenon, but these cake popsare such an adorable feat of cake decorating they had to be included. Baby, Crazy, Posh, Sporty and Ginger are all represented here in all of their candy melt and hand-drawn glory. What is not clear, however, is the flavor of the cake — perhaps spice?
[box type="shadow"]Tempted to create your own cake pops? This Cake Pop Tutorial will show you how. [/box]
Check out Intro to Modeling Chocolate: Cityscape Cakes with Lauren Kitchens to learn how to create a cake that pays homage to your favorite city!
Tomorrow on the Bluprint Blog, we'll be taking a look at the naked wedding cake trend. Don't worry, it's not as scandalous as it sounds!
Cheerio! What London landmark would you love to see in cake form?