Most quilters are familiar with log cabin quilt patterns. It's a classic design that generations of quilters have made. But, did you realize how versatile this block truly is? With a bit of thought and careful planning, many designs and layouts can be created!
Today is in fact "Log Cabin Day," a day to step away from electronics and enjoy the simpler things in life. So, in honor of this unique holiday, we are bringing you seven log cabin-inspired projects and patterns that celebrate the simple beauty of a classic quilt design. Click on the links and photos to read more about each one!
<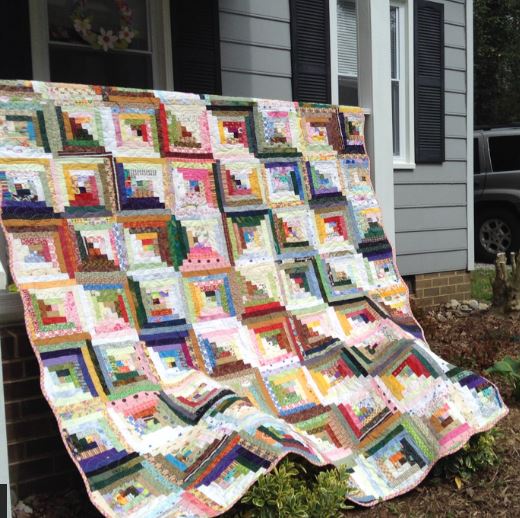 Photo via Craftsy member gradalamb
Value log cabin quilt
Let's begin with this stunner by Craftsy user gradalamb! She cut all of the leftover fabrics from previous quilts into 1.5″ strips, just right for a scrappy log cabin quilt. The pattern used to make this quilt was from Nancy Smith's class Fast & Flexible Log Cabin Quilts!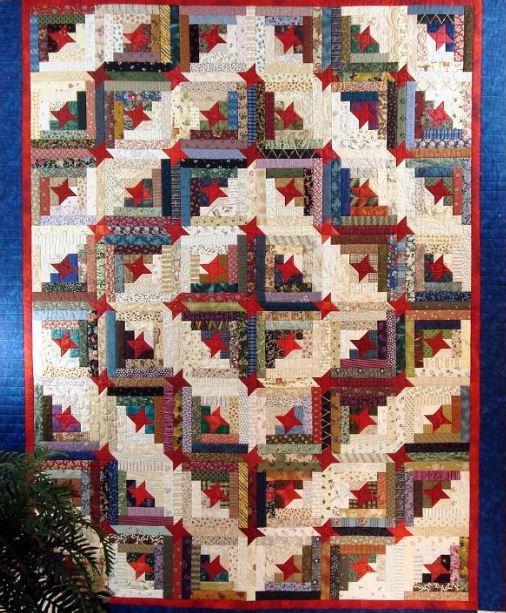 Photo via Craftsy member DianaBeaubien
Friendship star log cabin
Make a twin or queen size quilt with this beautiful log cabin variation. Rather then center squares, the classic Friendship Star is used! Lights and darks are used to create this value quilt.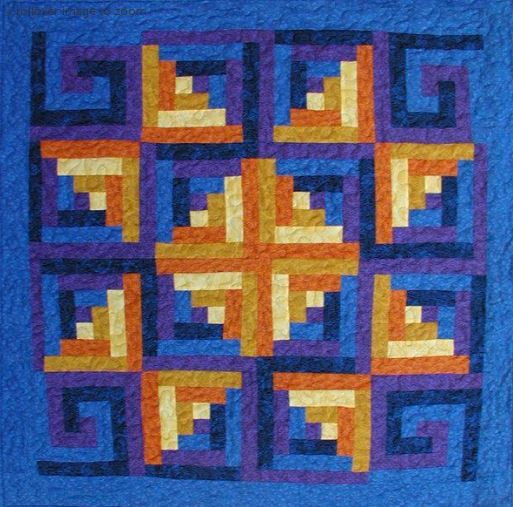 Photo via Crafsy member rkquilter
Log cabin star quilt
Here is a great example of how important of a role layout can be in a log cabin quilt. Shades of blue, purple, and yellow work together to make a star wall hanging that measures 32″ square. As a bonus, the designer includes a pattern for a log cabin heart!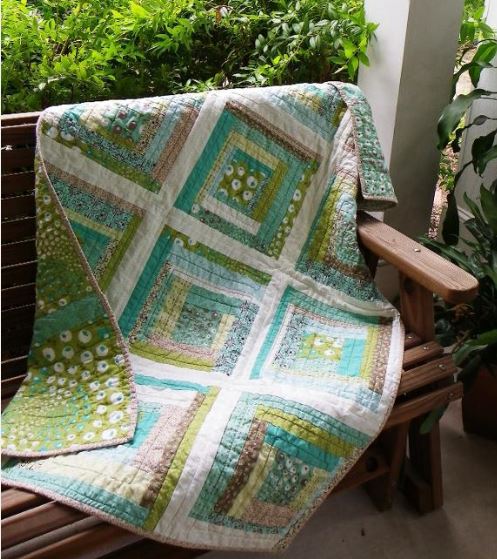 Photo via Craftsy member stitchingtimes
Wonky log cabin
Why not try something a little different with a wonky log cabin? Traditional in origin, the wonkiness adds a fun, modern look! The featured quilt is compromised of 12 blocks that measure 12″ each. Directions are included to teach the quilt-as-you-go technique, allowing each block to be quilted before it is sewn to the others.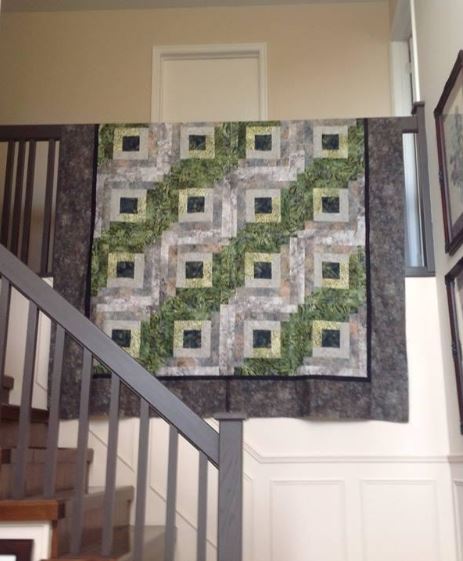 Photo via Craftsy member Kukum
Batik log cabin
Crafty user Kukum shares her batik log cabin project, another quilt that was also created via Nancy Smith's class Fast & Flexible Log Cabin Quilts class. Batiks in shades in green and gray were used in this gift for a young man.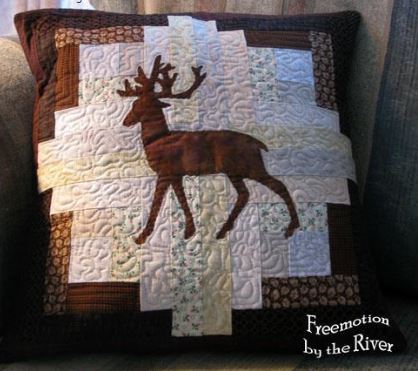 Photo via Connie Campbell
Log cabin deer quilt
Log cabins make for an incredible pillow, don't they? If log cabin blocks are new to you, this pillow pattern is a fun way to give them a try. Directions and full size templates are included to create a 14″ pillow cover, as well as a 9″ mug rug.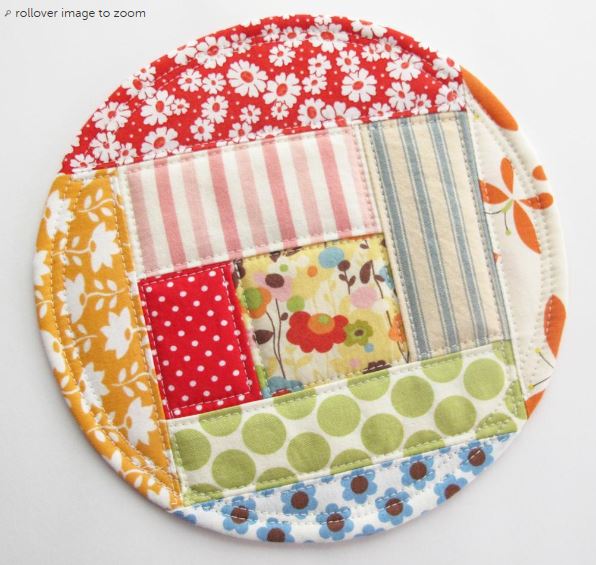 Photo via Craftsy member MichellePattern
Log cabin patchwork coasters
Here's another way to get some log cabin sewing practice in before you tackle a larger quilt! Little scraps or leftover blocks make up these sweet patchwork coasters. The pattern shows how to make a classic log cabin block with fabric pieces cut free hand. Templates for eight different circle sizes are included.
Have you ever made a log cabin quilt? What is your favorite?