When you think of Log Cabin in crafting it probably brings to mind quilting: that classic square made up of smaller rectangles in light and dark fabrics. Well now you can have that same look, but by knitting!
The Log Cabin knitting technique is a fun and simple way to incorporate a patchwork like pattern into any project. With this technique, you first knit a square and then pick up stitches along the edges to mimic the look of a log cabin quilt. Use light and dark yarn, or whatever variety and pattern you would like to give this classic look a modern twist.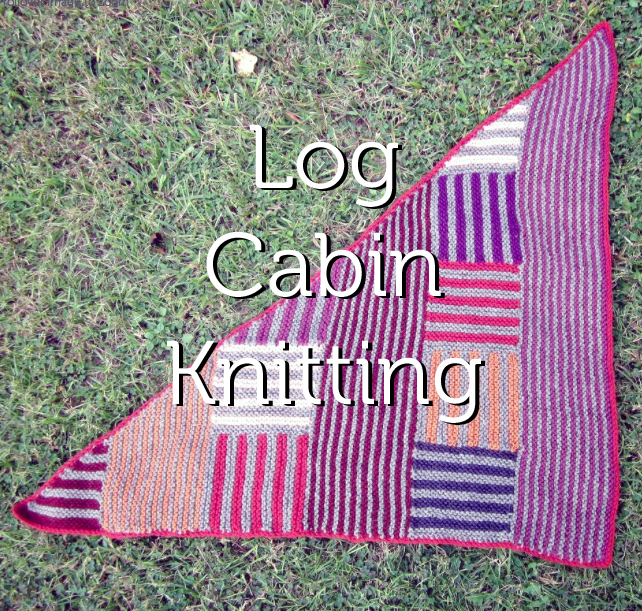 [one_half_last]Azalea820 made something other than a blanket for her log cabin project. She created not one, but two shawls that are exquisite! Not only does she share her project but she also shares the pattern with the Bluprint community here: the Log Cabin Shawl.[/one_half_last]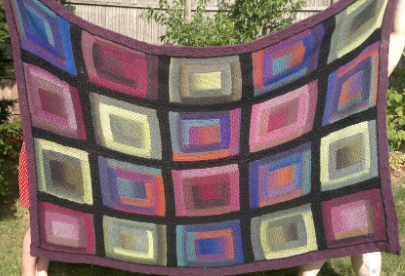 [one_half_last]Bluprint user FinnMs has a wonderful project that demonstrates Log Cabin beautifully. Her use of colors is spot on and I love how she made this blanket as a stash busting project! What a great use for the yarn you have lying around.[/one_half_last]
[one_half_last]FinnMs also had an amazing kaleidoscope blanket that is another take on a Log Cabin pattern. Don't you just love the way the colors blend into one another?[/one_half_last]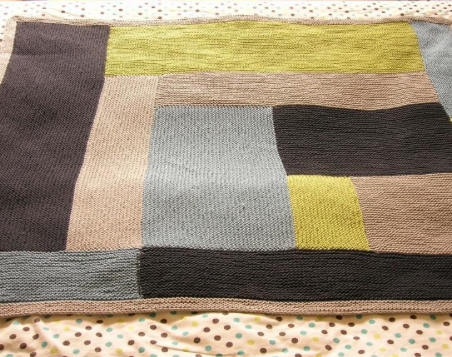 [one_half_last]For a modern take on a Log Cabin knit baby blanket, look no further than iheartmytho's Modern Log Cabin Baby Blanket. Instead of the classic patterning, this blanket is more of a rectangle with sophisticated colors and random placement. This blanket looks like an instant classic![/one_half_last]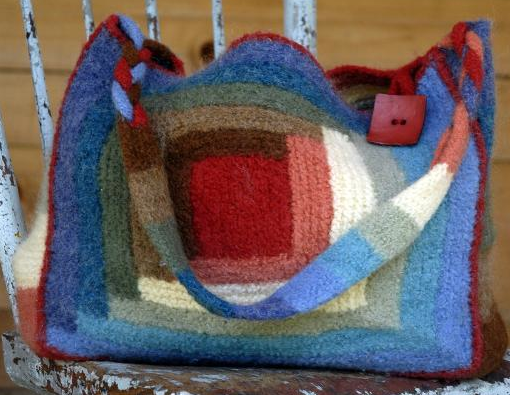 [one_half_last]KateJackson also has a great log cabin accessory, the Log Cabin Bag. This pattern constructs the Log Cabin in a nontraditional way. The bag is knit in strips of garter stitch which grow from the center "hearth" of the pattern. The finished pieces are joined with crochet, and then felted. This pattern is suitable for beginners, since only one color is knit at a time and is a bit less intimidating than picking up stitches.[/one_half_last]
These are just a few patterns and projects using the Log Cabin knitting technique. Have you tried your hand at this modern twist to the quilting classic?
Come on back to the Bluprint blog on Monday to meet expert knitter and Bluprint instructor Gwen Bortner!