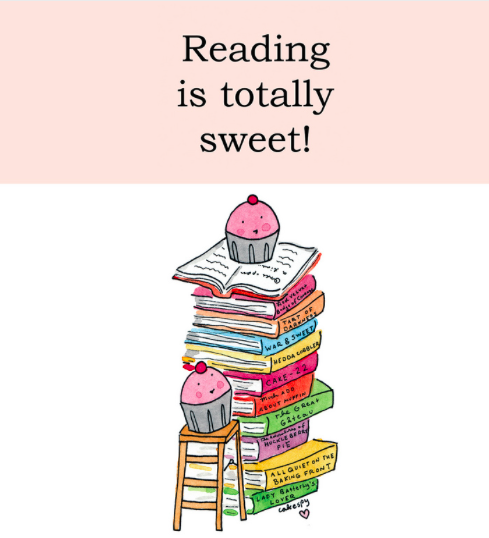 Original illustration by Jessie Oleson Moore of CakeSpy.com
Reading is totally sweet! That couldn't be more true than in the case of these literary-themed cakes, which are not only visual treats, but delicious to eat as well. From childhood classics to modern bestsellers, here's a delicious collection of cakes inspired by books and authors. You'll want to devour them–literally!

Photo via Bluprint member Ozgirl42
Dr. Seuss Cake: Oh, the delicious places you'll go with a Dr. Seuss-inspired cake! Starting with a sculpted cake topped with rolled fondant, this bookish beauty incorporates aspects of several classic books, making for a sweetly Seussical presentation!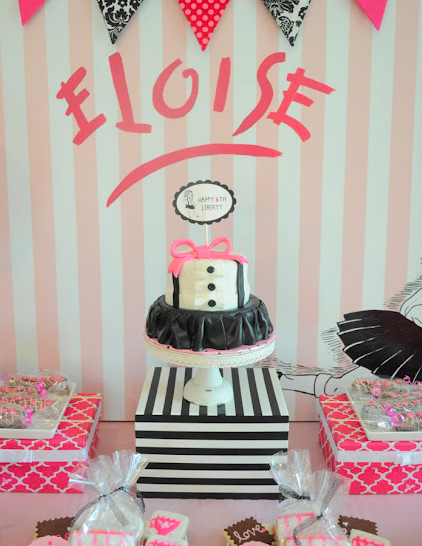 Photo via In the Oak Treetops
Eloise Cake: Girls both old and young will adore this cake, inspired by the ever-popular character Eloise. This cake is dressed up to resemble the beloved heroine's iconic ensemble, complete with pleated skirt, ruffled blouse and of course that pink ribbon! The finished result is a pretty cake suitable for tea at the Plaza!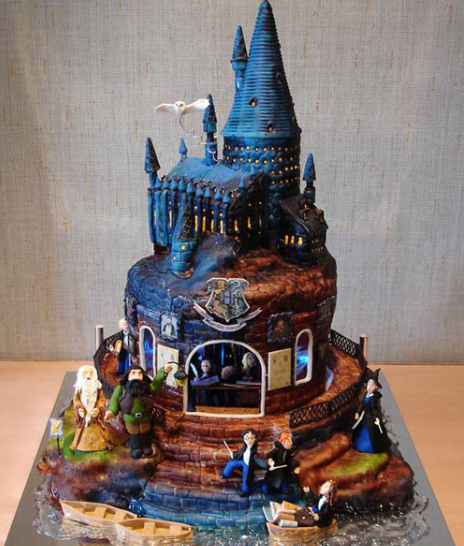 Photo via Art Cake
Harry Potter Cake: Wow! This cake recreates Harry's entire world in edible form! Complete with a luminous Hogwarts academy and beautifully rendered figurines of key characters, this cake is not only a loving tribute to the popular series, but a masterpiece in its own right!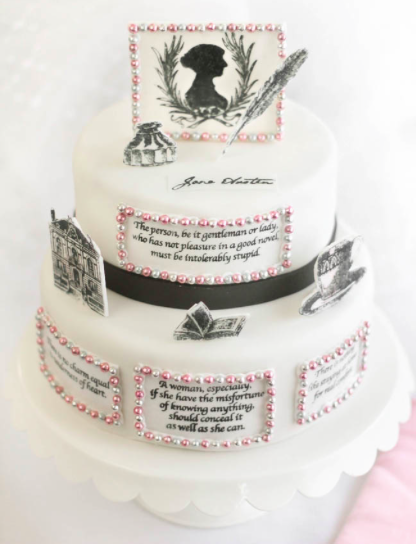 Photo via Sprinkle Bakes
Jane Austen Cake: For a prim and proper treat, consider a Jane Austen cake! This delicious and beautifully rendered one, by Sprinkle Bakes, is topped with decorations made of wafer paper to which stamped images were applied using edible ink. Pretty dragees add a slightly feminine but modest touch which would have made Jane Austen proud.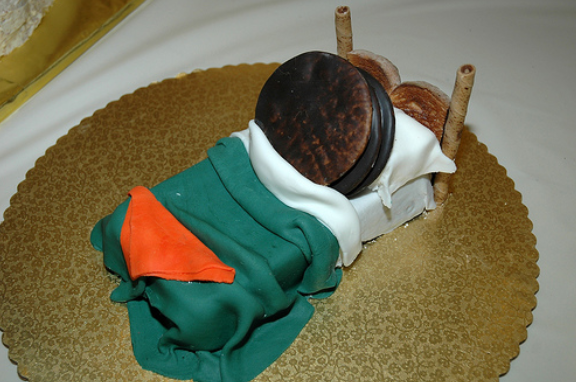 Photo via Seattle Edible Book Festival
Good Night, Moon Pie Cake: Foodie pun alert! This petite cake is a delicious play on words, inspired by the classic book Good Night, Moon. Only here, it's Good Night, Moon Pie! The petite cake is topped with rolled fondant to resemble bed sheets and covers, nestled between which a moon pie can be found. The headboard is made using cookies.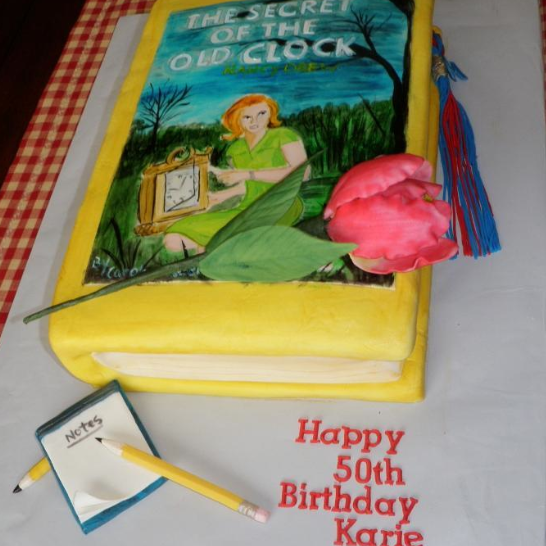 Photo via Bluprint member Bikemom3
Nancy Drew Cake: Here's a sweet suitable for any sleuth: a Nancy Drew themed cake! Rolled fondant and gum paste were used to create the book, pencils, and notepad on this cake; it was then hand painted using gel food coloring to create a recognizable book cover image. And that flower? It's faux–it's a wire gum paste tulip!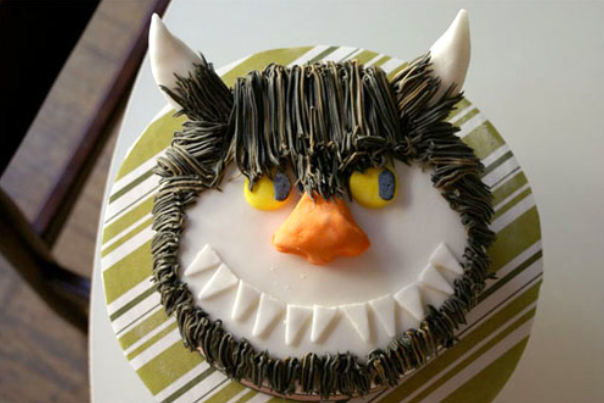 Photo via Coco Cake
Where the Wild Things Are Cake: Everyone has a wild side, and he's the cake to celebrate it! This charming cake is decorated with fondant detailing and piped frosting to form the likeness of the famous creature from Maurice Sendak's celebrated book. A mischievous treat for cake lovers of all ages!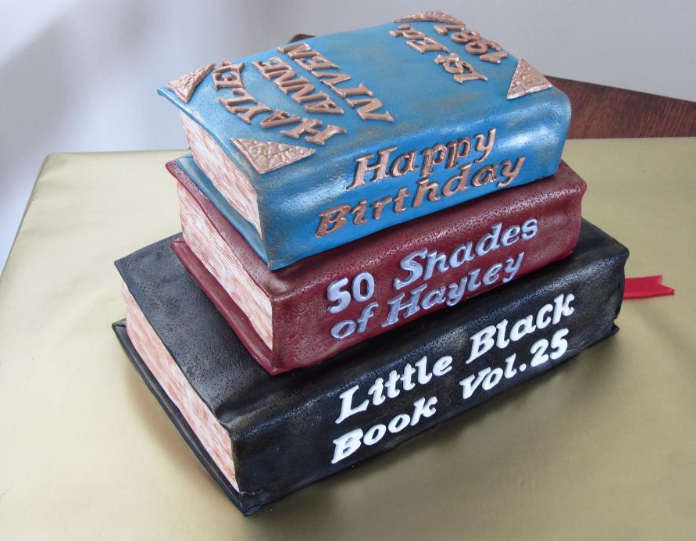 Photo via Bluprint member Big Wens
Stack of Books Cake: A fantastic way to create your own literary cake would be to create a "stack of books" cake, and personalize the titles to suit the occasion (or your favorites!). This cake was made using rolled fondant; letter-shaped cutters make up the book titles, and a lustrous antique look is given to the books thanks to gold paint.
As you can see, every cake really does have a story! Dig in, because these are delicious. If you'd like to create one of your own, check out the online Bluprint class Basic Cake Sculpting with Catherine Ruehle.
You might also enjoy cat cakes and burger cakes. Come back to the Bluprint blog tomorrow to learn a variety of ways to level a cake.