If your spice cabinet is anything like mine, it is full of half-empty jars of all kinds of spices. I love browsing through the bottles and seeing what I have, but the truth is, when I'm cooking with spices, I usually rely on only a handful of go-to spices I use again and again. I've complied a list of 15 essential spices every cook should have in their pantry, so make sure that you have each of these on-hand before stocking up on more unusual spices at the grocery store.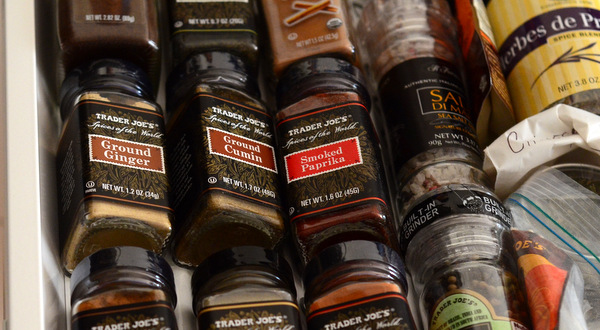 FREE PDF Guide: DIY Pantry Staples
Trying to eat fewer processed foods? Stock your pantry with homemade essentials like butter, confectioners' sugar and more, with this FREE downloadable guide. Get My FREE Guide »
1. Black peppercorns
Along with salt, black pepper is one of the most commonly used seasoning ingredients in cooking. While you could easily opt for a blend known as "rainbow" peppercorns rather than all black, you can't go wrong with this classic pepper. I recommend buying them whole and grinding them in a pepper mill, as the whole peppercorns retain their flavor much longer than pre-ground does.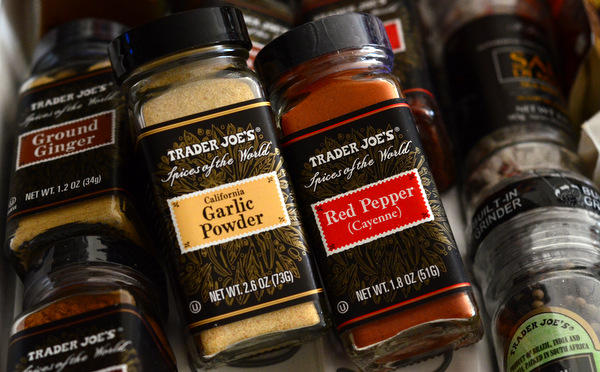 2. Cayenne pepper
When you need a little bit of heat, a pinch or two of cayenne pepper can always come in handy. It's a versatile heat source that works well in many different types of dishes, from roasted root vegetables and corn on the cob to even French onion soup.
3. Chili powder
Chili powder is actually a spice mix in and of itself. Basic chili powders might be built around cayenne pepper, but there are some fantastic blends that use a variety of other dried peppers, as well as cocoa, garlic and onion to give them a rich depth of flavor, as well as plenty of heat. Not all chili powders are created equal, so read the labels before you buy. 
4. Cinnamon
Cinnamon pops up in both sweet and savory dishes, but it is most frequently used in baking in my own kitchen and I reach for it often when making family favorites, like homemade cinnamon rolls. It is possible to grind your own cinnamon using cinnamon sticks, but ground cinnamon is much more convenient to keep on hand. 
5. Cloves
Cloves are a strong smelling spice and are often used only in small quantities, but their sweet, warm flavor is unmistakable. Cloves tend to appear in well-spiced winter treats, like homemade chai tea, though they pair well with ham and often find their way into barbecue rubs, as well.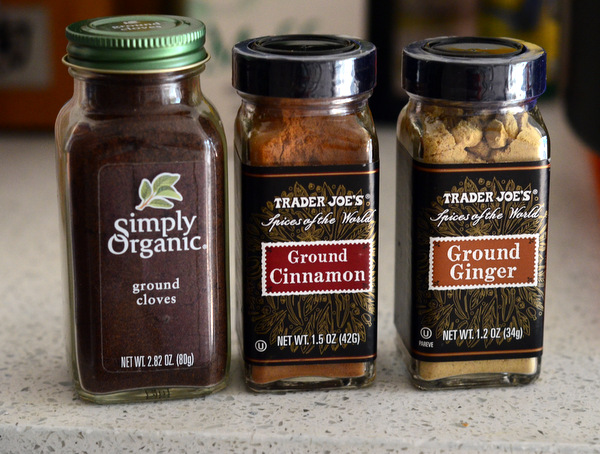 6. Cumin
Cumin is an aromatic spice that is used in dishes around the world. It has a hot, slightly nutty flavor. You can buy whole cumin seeds, but ground cumin will work perfectly in most recipes. If you are making a cooked dish, take a moment to toast the cumin before adding it in to the rest of the ingredients to enhance its flavor. See our post on how to toast spices for more guidance on this step.
7. Curry powder
Like chili powder, curry powder is a blend of other spices. Curry powder is typically a mustard-yellow color and includes ingredients like coriander, turmeric, cumin and fenugreek. 
8. Garlic powder
This powder is made from finely ground, dehydrated garlic and can be used as a substitute for fresh garlic in many recipes. It has an excellent shelf life and is easy to use in everything from garlic bread to soups to roast recipes. 
9. Ground ginger
Ground ginger has a warm spicy flavor that many of us associate with holiday cookies. It's an excellent baking spice, but is also an important savory spice used in a lot of Asian and other international cuisines. Fresh ginger is also a spice well worth having on hand, with a sharper and stronger flavor than ground ginger, but it has a short shelf life and should only be bought on an as-needed basis for recipes.  
10. Kosher salt
There are many kinds of salt in all shapes and sizes to choose from, but kosher salt is probably the most versatile. It has a fairly neutral flavor profile and an attractive coarseness to its flakes, which makes it both nice to cook with and nice to finish dishes with before serving. 
11. Dried oregano 
Oregano has an herbaceous, slightly citrusy flavor, that adds a lot of depth to dishes without dominating other flavors. It is widely used in Mexican and Italian cuisines.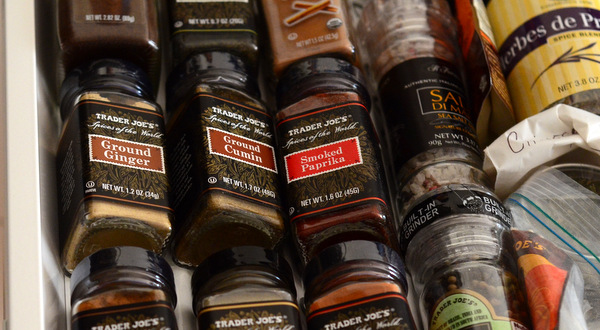 12. Smoked paprika
You can buy unsmoked paprika, but the subtly smokey flavor of this one lends a little extra complexity to any dish you make with it, whether you are cooking a rich chili or simply adding a dusting to a batch of deviled eggs. 
13. Dried rosemary
A staple in a lot of Mediterranean and French cooking, rosemary has a woodsy, peppery quality that you won't find in other herbs. It is very aromatic, so it also makes an excellent addition to all kinds of savory breads and baked goods. 
15. Dried thyme
Thyme is an intensely aromatic herb that works well with a wide variety of meats, especially poultry, and vegetables. It's also finds its way into most stuffing recipes around the holidays and, since stores sometimes sell out in their busy season, it is nice to have it on hand so that you are prepared. Don't bother with "rubbed thyme," which is more finely ground than regular dried thyme, because it will lose its flavor fast. 
16. Vanilla extract
Vanilla is anything but "plain" and you'll use plenty of vanilla if you do even the slightest bit of baking. From homemade ice creams to chocolate chip cookies, you'll find vanilla in there. Did you know you can also make your own homemade vanilla extract?
Some helpful tips for buying spices
Dried spices and herbs have a long shelf life when compared to their fresh counterparts, but they should still be changed out every 12 months or so to ensure that your dishes are as fresh as possible.
Smell your spices regularly to ensure they are still pungent.
Since these spices will probably get more use than others in your pantry, consider buying the "extra" spices in smaller containers so that if they go unused, you won't waste as much when you change them out. 
FREE PDF Guide: DIY Pantry Staples
Trying to eat fewer processed foods? Stock your pantry with homemade essentials like butter, confectioners' sugar and more, with this FREE downloadable guide. Get My FREE Guide »