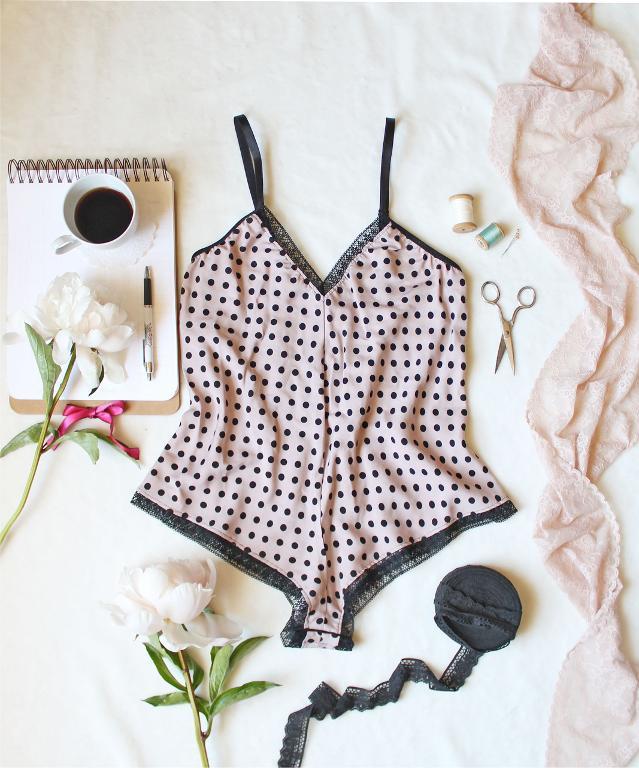 Photo via Ohhh Lulu
Whenever I speak with my sewing students about what kinds of projects they might want to learn and sew, all the usual items tend to show up, like dresses, skirts, perhaps a quilt, or some home decor like throw pillows and curtains. But when the topic turns to things like bras, panties, slips or lingerie, it was always a surprise that these are perfectly achievable as well! 
These days, with the prolific indie pattern scene, there are a lot of options for sewing your own undergarments and lingerie. These types of items can be intimidating because of the fabrics and trims involved, but the great thing about sewing lingerie, is that most likely it is only for your eyes, and those you love. So if it is imperfect, you are amongst a forgiving crowd. 
Below are nine of my favorite lingerie sewing patterns. Instantly download your favorites right away and whip up something special for yourself today!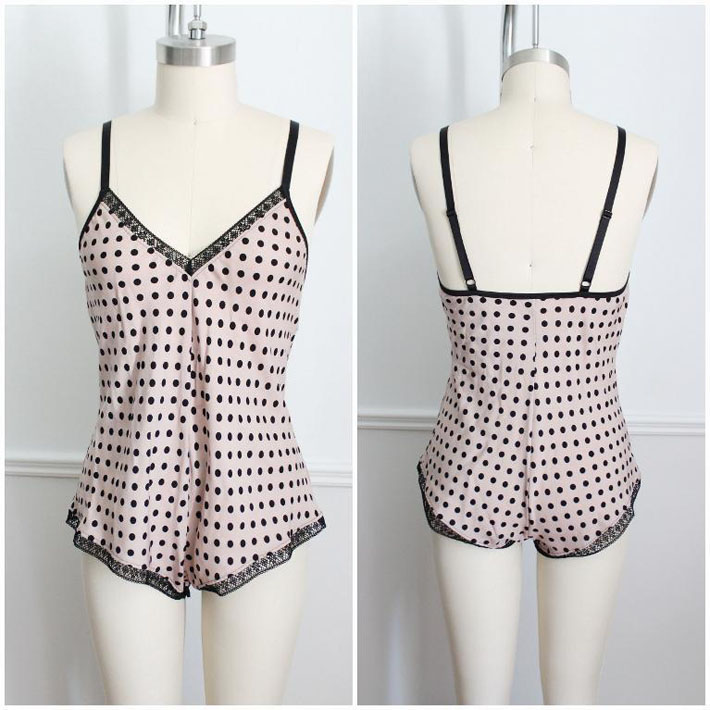 Photo via Ohhh Lulu
1. Emma Romper
I have have posted about my love for Ohhh Lulu's undergarment patterns in the past, and I am happy that they have branched out beyond bras and panties and are now making lingerie patterns for you to enjoy at home, or under your clothes when out and about. I have sewed the Emma Romper for myself and it is one of my favorite lingerie sewing patterns from them. It's easy to sew if you are new to lingerie sewing, and though it is a simple make, it is also a very sexy sew.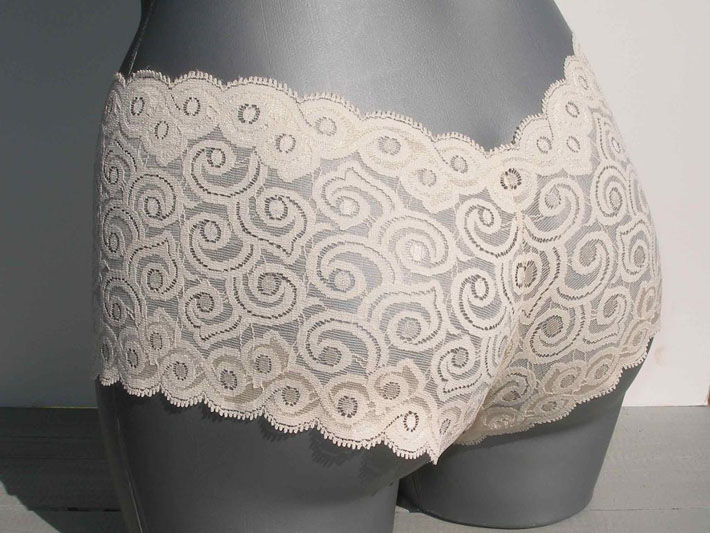 Photo via So Sew Easy
2. Lace Undies
If vintage-inspired isn't really your thing, and you are looking for something a bit more modern, these Lace Undies by So Sew Easy are based on a very popular Victoria's Secret undergarment. These are fun to make and wear, because they have a boy-shorts feel, but made up in sexy lace, they quickly head into an evening direction. And with minimal seams, these sew up super quick!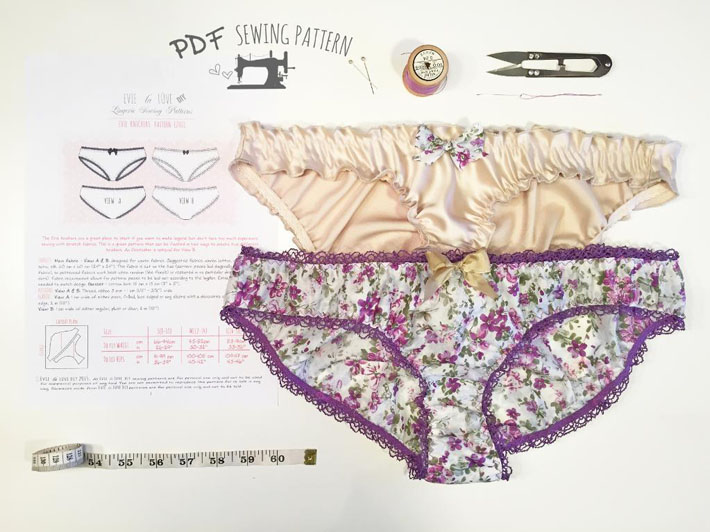 Photo via Evie la Luve diy
3. Evie Knickers
These little panties are good stash-busters, as they require very little fabric to make up, and look like a very quick and easy make. I love that they are both racy and sweet, with their gathered ruffled edges, lace trim, and sweet attached bow. This is a great project for beginners.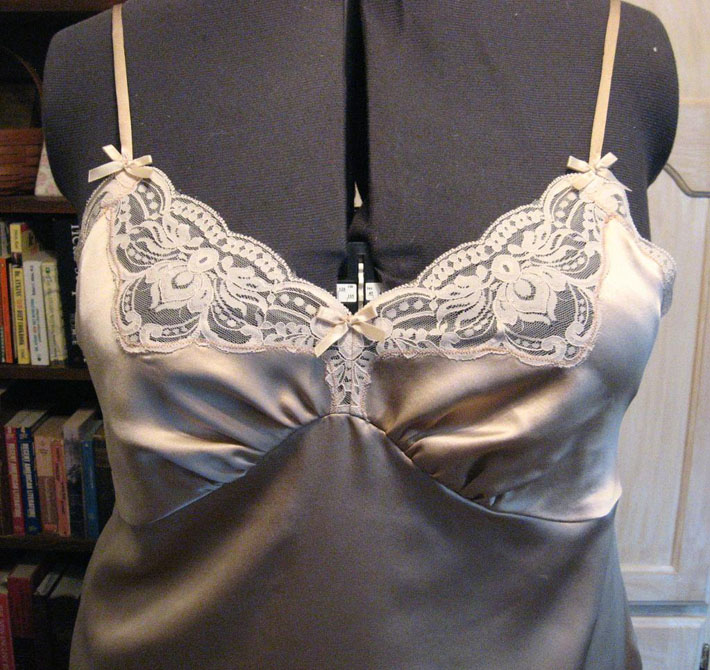 Photo via Barbara Deckert Designs
4. Goddess of Glam Full Slip
I have a serious addiction to vintage full slips, with a collection packing my dresser drawers, filled of candy colored satin from the 1950s and 60s. But there is no reason you cannot make your own! This pattern from Barbara Deckert Designs is the Goddess of Glam Full Slip, and it's sized for plus-sized women. It has everything I love in my vintage slips–lace inset at the bust, sweet trims, soft gathers and flowy skirts. This would be beautiful as both a functional slip under your dress, or as lounge-y lingerie at home.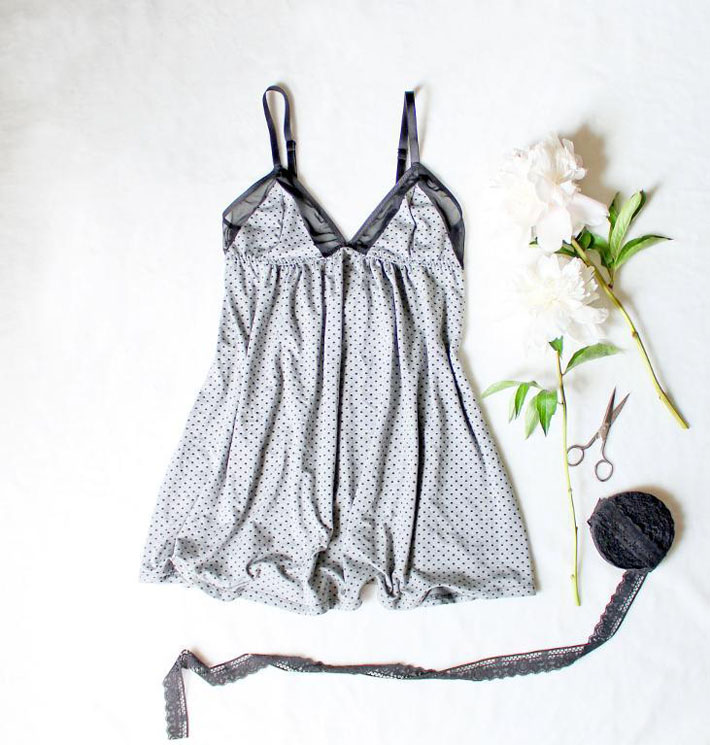 Photo via Ohhh Lulu
5. Hannah Chemise
If you are not plus-size and want to make something similar to the above slip for yourself, the Hannah Chemise is an excellent choice. You can easily use lace, add bows and all kinds of customization to sew it to your taste. I love the elegant simplicity of this design, that is also very body-friendly. Many lingerie items are fitted through the body, but it's nice that this chemise drapes from under the bust, leaving the rest up to your imagination.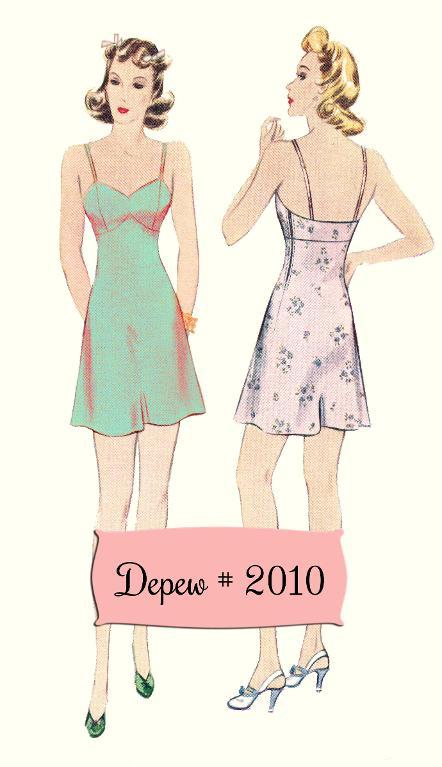 Photo via Mrs. Depew Vintage
6. Teddy Cami Knickers
Mrs. Depew Vintage has a whole catalog of vintage reproduction patterns, many for lingerie items, like garter belts, corsets, bras and panties. The Teddy Cami Knickers are very unique in that they look like a slip, but because of the snap crotch at the bottom, it functions like a romper, making it an adorable all-in-one lingerie item.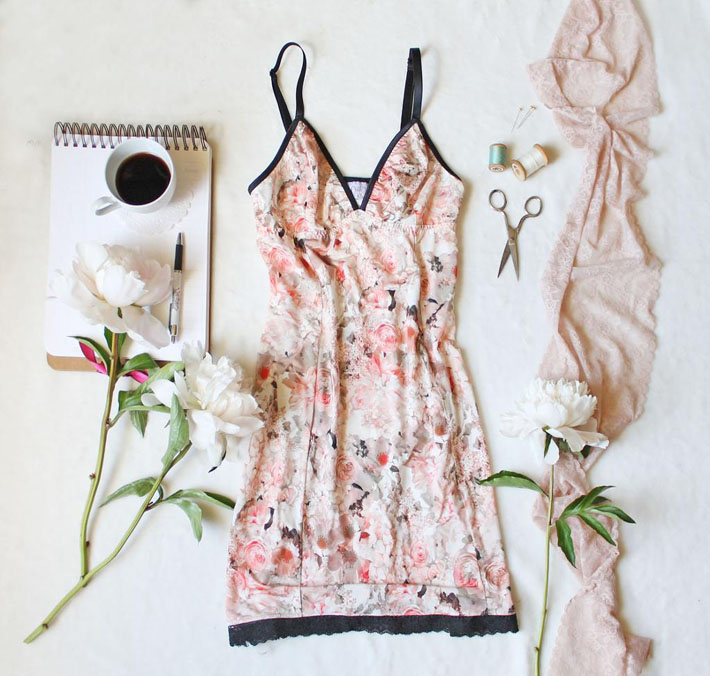 Photo via Ohhh Lulu
7. Clementine Slip
I love a good all-in-one undergarment, and the Clementine Slip from Ohhh Lulu is a great item to wear under a dress that clings. Sometimes having a half slip at the waist is annoying to wear, and you might need a more seamless fit under your garment. This is an excellent choice since it fits snugly to the body and keeps your outerwear gliding around it. But it also makes pretty beautiful lingerie loungewear for at home too!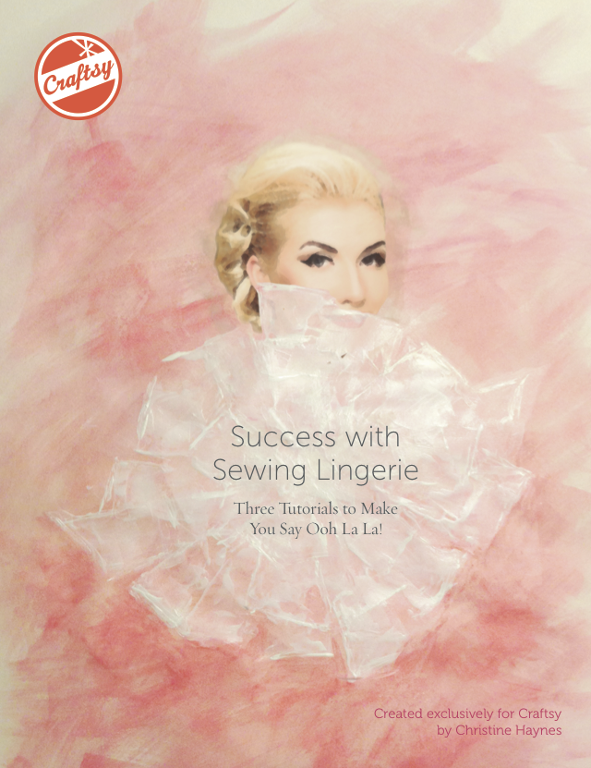 8. Success With Sewing Lingerie
Want to whip up some lingerie for yourself but feel like you need a helping hand? Not to worry! I wrote three posts for the blog in the past, that they kindly gathered them together into one handy printable Success With Sewing Lingerie PDF guide for you to download for use in your sewing room! In the guide, I walk you though the steps for making the Bambi Soft Bra and Betty High Waisted Panties, both from Ohhh Lulu, and I also teach you how to draft and sew your own custom half slip!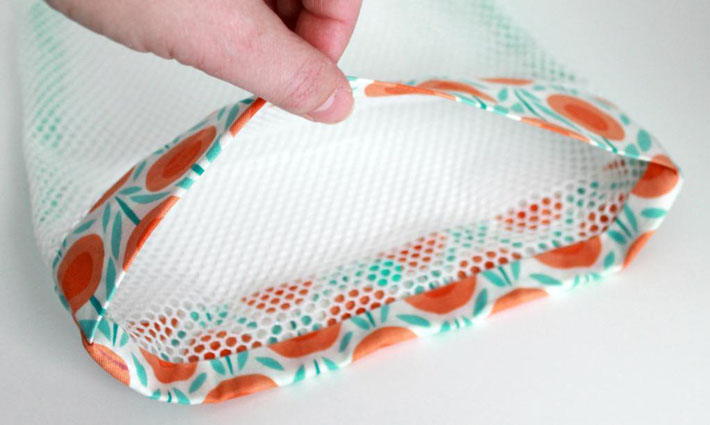 Photo via The Inspired Wren
9. Simple Mesh Bag
And of course, once you have made all these beautiful items, you might want something to help you wash them without damaging their delicate details! This Simple Mesh Bag pattern from The Inspired Wren is quick and easy to make. Wash your delicates with peace of mind inside this mesh bag!