Quilts are supposed to be warm, but what can you do to make them not quite so heavy? Summer is here, and the warm weather makes regular quilts seem a bit… oppressive. But just because it's summer doesn't mean all your quilts have to be exiled off your beds.
If you know ahead of time that you want to make a lightweight quilt, you can make choices that will help make it breathable, comfortable and perfect for the summer months.
Check out these top tips for making lightweight quilts!

1. Choose the right fabric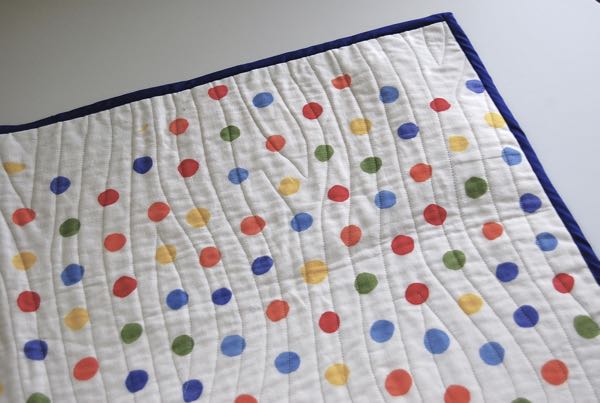 Lightweight double gauze quilt. Photos via Right Sides Together.
If you want to make a lightweight quilt, you'll need to consider your fabric choice. Obviously this is not the time for denim or chambray, which are heavier-weight cottons, but overall, cotton is the best choice for breathability. Quilt cottons are fine here, but you'll see differences in weight even between the different fabric manufacturers. The thinner the fabric, the lighter it is — but beware of choosing broadcloth or other quilt cottons so thin that your batting will show through!
In addition to quilt cottons, you might try some other cotton fabrics. Though a bit more expensive than traditional quilting fabric, cotton voile is a popular choice for quilts because it's very lightweight and soft. (Cotton lawn is similar, though it tends to be more crisp and less flowing than voile and thus might not feel as soft against the skin.)
Cotton double gauze is also a beautiful option for lightweight quilts. Originally made and designed in Japan, this extremely gauzy fabric is gaining popularity and now starting to be produced by some of the major fabric manufacturers in the United States. Any of these fabrics would be a great option for making a lightweight quilt.
2. Decide on batting (or not!)
Perhaps the biggest factor in making lightweight quilts is your choice of batting. It might seem that the heavier or loftier the batting, the warmer the quilt, but it's actually not quite so simple. Polyester, for example, feels extremely lightweight. If you use it as your quilt batting, your quilt will not weigh as much as it would if you used cotton or wool. However, as a synthetic fiber, polyester is not as breathable as some of your other choices, and will result in a warmer quilt.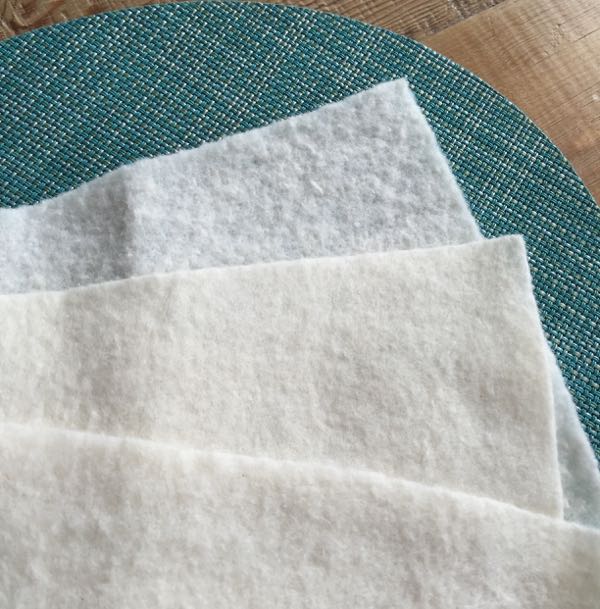 Wool is definitely the warmest option of the natural fibers, and so is not recommended for summer quilts (though it does have the loveliest drape of all the options). Cotton is slightly better, though it weighs a lot and will feel heavy even as it breathes. I recommend bamboo batting for lightweight quilts. It's silky and lightweight with excellent breathability, yet is still a sustainable natural fiber. Recently a friend passed around a voile quilt quilted with bamboo, and it was unlike anything else I had seen or felt: luxurious and drapey, yet light as a feather. Perfect for a summer quilt.
Another traditional option for summer quilts is the "commando" option: no batting at all! Simply quilt the top to the back and be done. I know a lot of people who recommend this technique. Personally, I like the feeling of a lightweight batting in my quilts for more year-round use. But it's a matter of preference.
Between your fabric choice and your batting, you definitely have options when it comes to making lightweight quilts. The good news? Just because summer is here doesn't mean you have to give up your favorite hobby!
Do you have any tips for making lightweight quilts? Please share with our community!