Photo editing or post production of your photos is so important. This is where you can fix the little or big things to make your photos look how you saw them in your head. Sometimes what you wanted the photo to look like just doesn't happen in the camera. OK, that happens more than sometimes, which is why we edit our photos.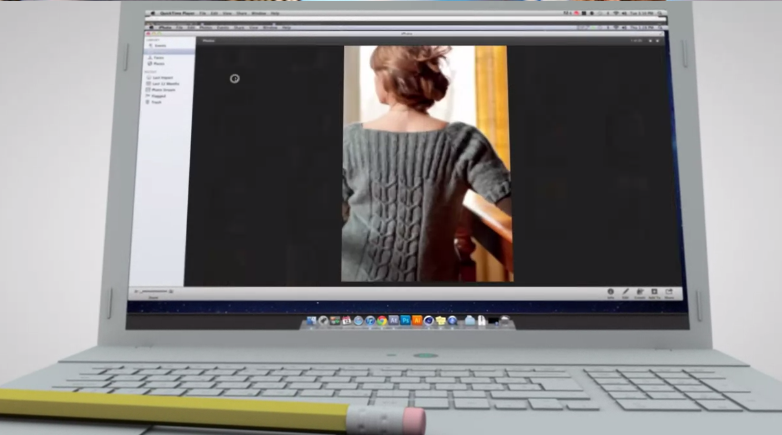 Photo via Craftsy class Shoot It! A Product Photography Primer
It's not over-editing, like magazines. I don't take 20 pounds off, but I can lessen wrinkles and removes blemishes. When you are just starting off in photography and start asking for advice, you will see and hear all sorts of different things. Really, you want to find what works for you.
Adobe Photoshop vs. Adobe Photoshop Lightroom —
Photoshop has been a staple of digital photo editing before digital cameras. The Adobe program came out in the 90s and has grown into a mega program that is used for Web design, 3-D animation and architecture. It can be a little overwhelming, so there are other programs out there, like Lightroom.
Adobe Photoshop
I use Photoshop for all of my photos. Usually, I won't even post a photo to Facebook without editing it in Photoshop first. In this program you can use "levels" or "curves" to adjust the brightness and contrast, exposure and color of any photo. If you are shooting in RAW you can also use the Photoshop camera RAW to further edit your photos before you even bring them into Photoshop. In the RAW wind, you can pretty much fix any exposure issue you may have with a photo. As long as its in focus, it can be saved.
Then, when you open it in Photoshop, the opportunities are endless. You can remove people from the photos, make them all different colors, put the heads on different bodies, and even give them giant eyes. In most cases you will never do this, but you can. Photoshop also has automated actions that allow you to "batch edit" or create "high dynamic range" photos. And you can fix blemishes and take off a few years. Photoshop has a lot of tools you might use on a daily basis, like rubber stamp and history brush. Photoshop has so many filters, actions and menus, so it can be very overwhelming when all you want to do it make an image a little brighter and saturate the colors. That's why there is Adobe Photoshop Lightroom.
Adobe Photoshop Lightroom
Lightroom is Photoshop light. It was created to help manage and edit photos in a more efficient way. It's super easy to use, All you have to do it import the files you want and start editing away. You can do all of the same functions as camera RAW does, as well as crop, red-eye correcting, certain filters, vibrance and levels. This program also has a lot of black and white filters, which allow creating a duo-toned or sepia-toned photo much easier.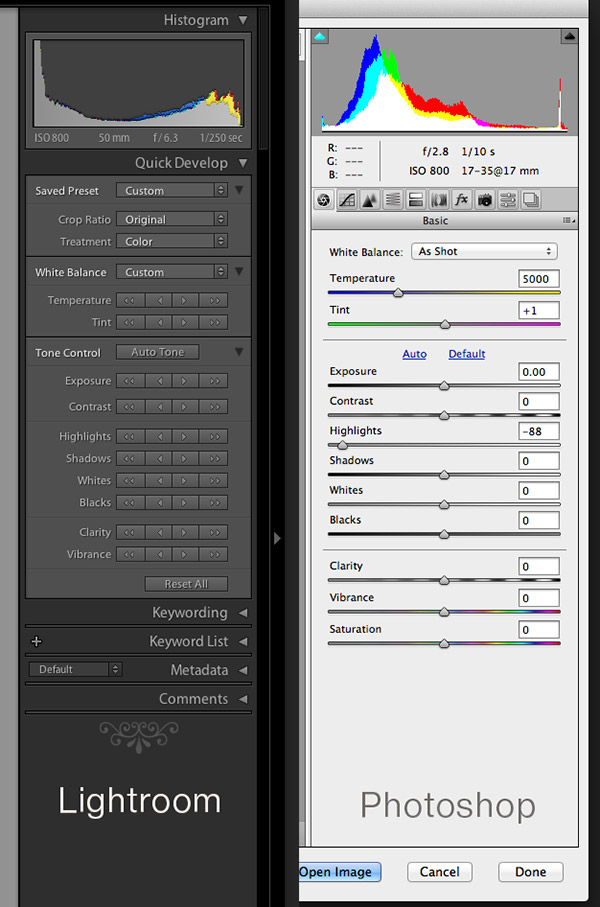 In Lightroom, you can't use layers or bring in pieces of other photos or text on to your photo, but it does batch export. Both programs can handle RAW file formats and work well together since they are both Adobe. One big plus Lightroom has over Photoshop is the price. Lightroom is less expensive and easier to use. Photoshop is known to be a very expensive and large program, when in reality, photographers use maybe 15 percent of its capabilities on a regular basis. Adobe is making it easier to have access to all of their programs by offering an online membership. You pay about $50 a month to have access to every program Adobe makes, and believe me it's a lot.
I use the Production Creative Suite, which has video editing and DVD creating programs. They also have Web and graphic design programs. Adobe also offers discounts to students and teachers. By going to adobe.com, you can begin to learn about the specifics. I don't mean to give a lot of free advertising to Adobe, but they really are one of the leaders in digital editing software. Using these programs will allow you to gain a more professional look, which in return, will bring in more clients.
Interested in learning how to digitally edit without the expensive software? Enroll in Shoot It! A Product Photography Primer to learn the basics.
What photo editing software do you find easy to use?