One of the more useful features in Adobe Lightroom is the ability to make small modifications to an image. While the tools are nowhere near as powerful as what you can achieve in something like Photoshop, they also take a lot less time to master!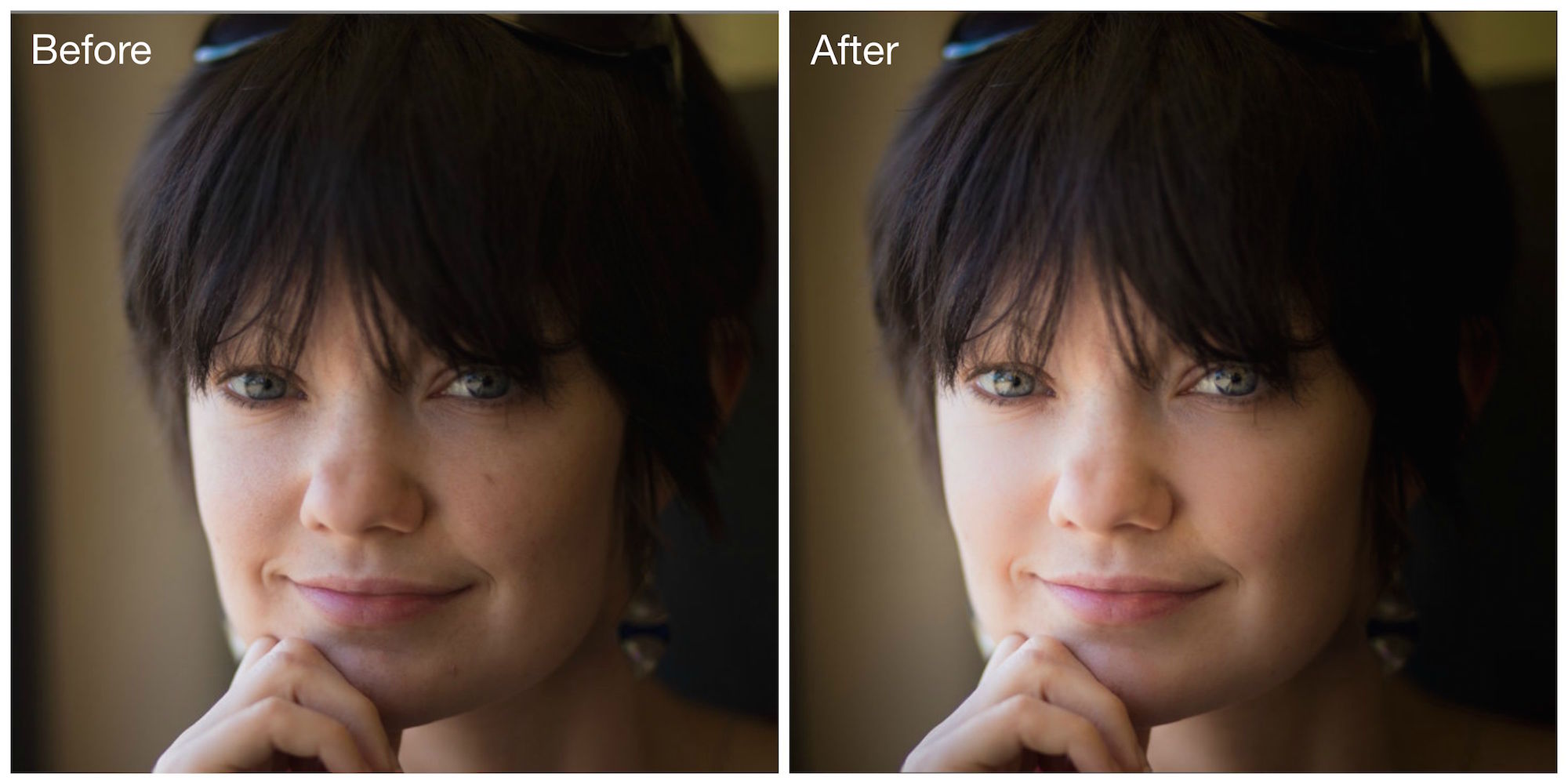 Sometimes skin can really work against us as photographers. Breaking out with something unsightly on a big day like a wedding or graduation is the stuff of nightmares for people who were hoping for images that would last a lifetime. Luckily, Lightroom portrait editing makes it easy to remove minor blemishes, which is why we thought this would be a perfect topic for this week's Fix-It Friday.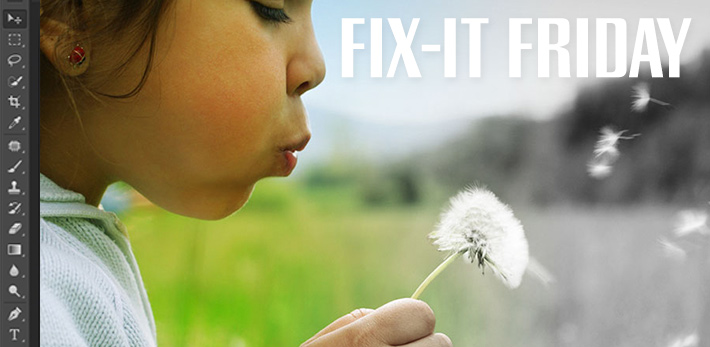 In today's tutorial, you'll learn quick and easy ways to fix skin blemishes like pimples, scars or other marks in Lightroom.
16 Must-Have Lightroom® Shortcuts
Make your work in Adobe Lightroom more efficient than ever with simple keyboard shortcuts sure to cut down on time!Get my FREE guide »
How to easily fix skin blemishes in Lightroom
Step 1:
First, you'll need to load your image up in Lightroom's Develop module.
All images in this post via Laurence Norah of Finding the Universe
Then, zoom in on the affected area. In the example image, there's a small dark spot I'll be editing out.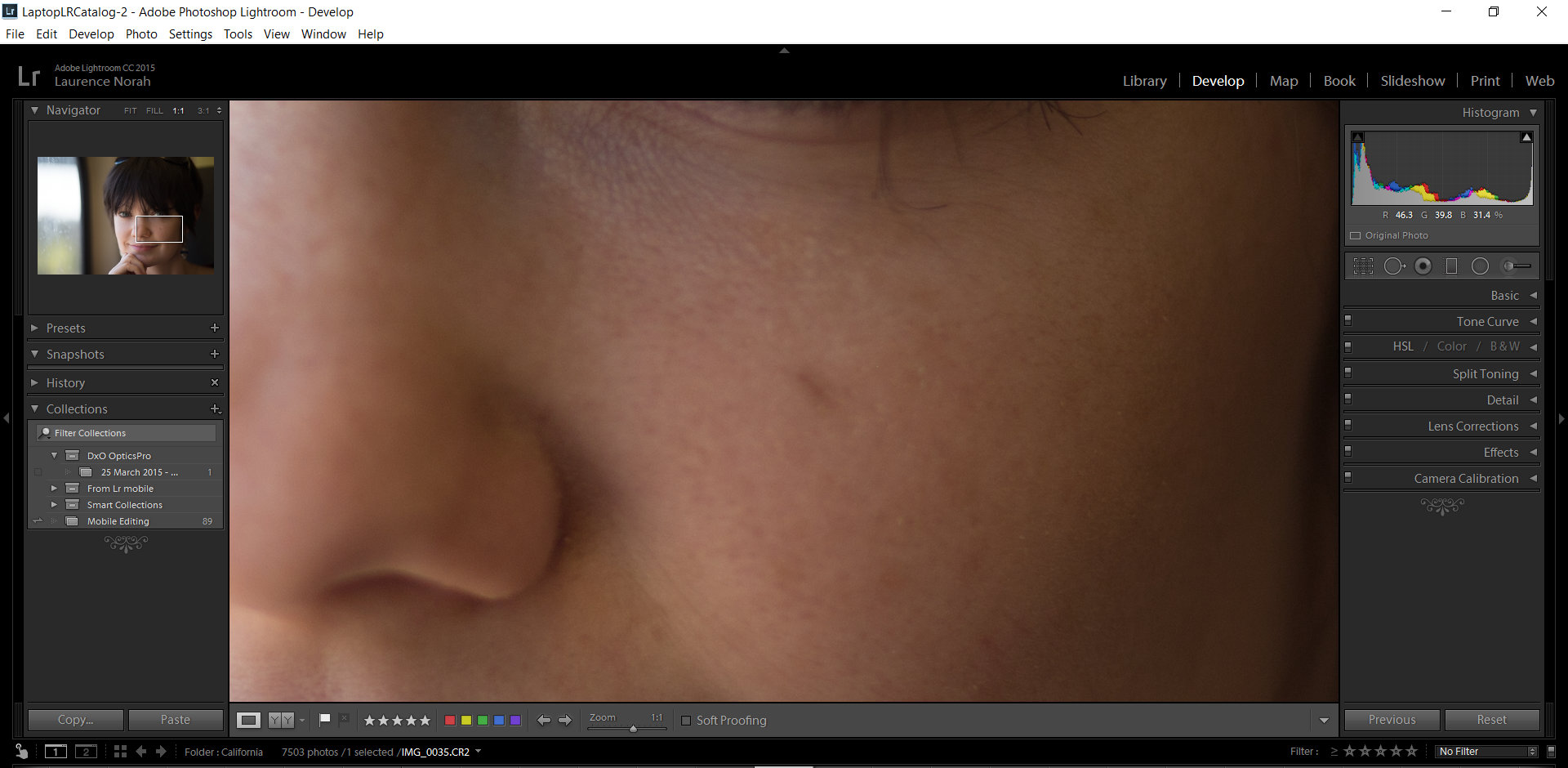 Step 2:
Next, under the histogram, choose the Spot Removal tool, either by clicking on it or by pressing the Q key on your keyboard. Ensure that the Heal tool option is selected rather than the Clone option.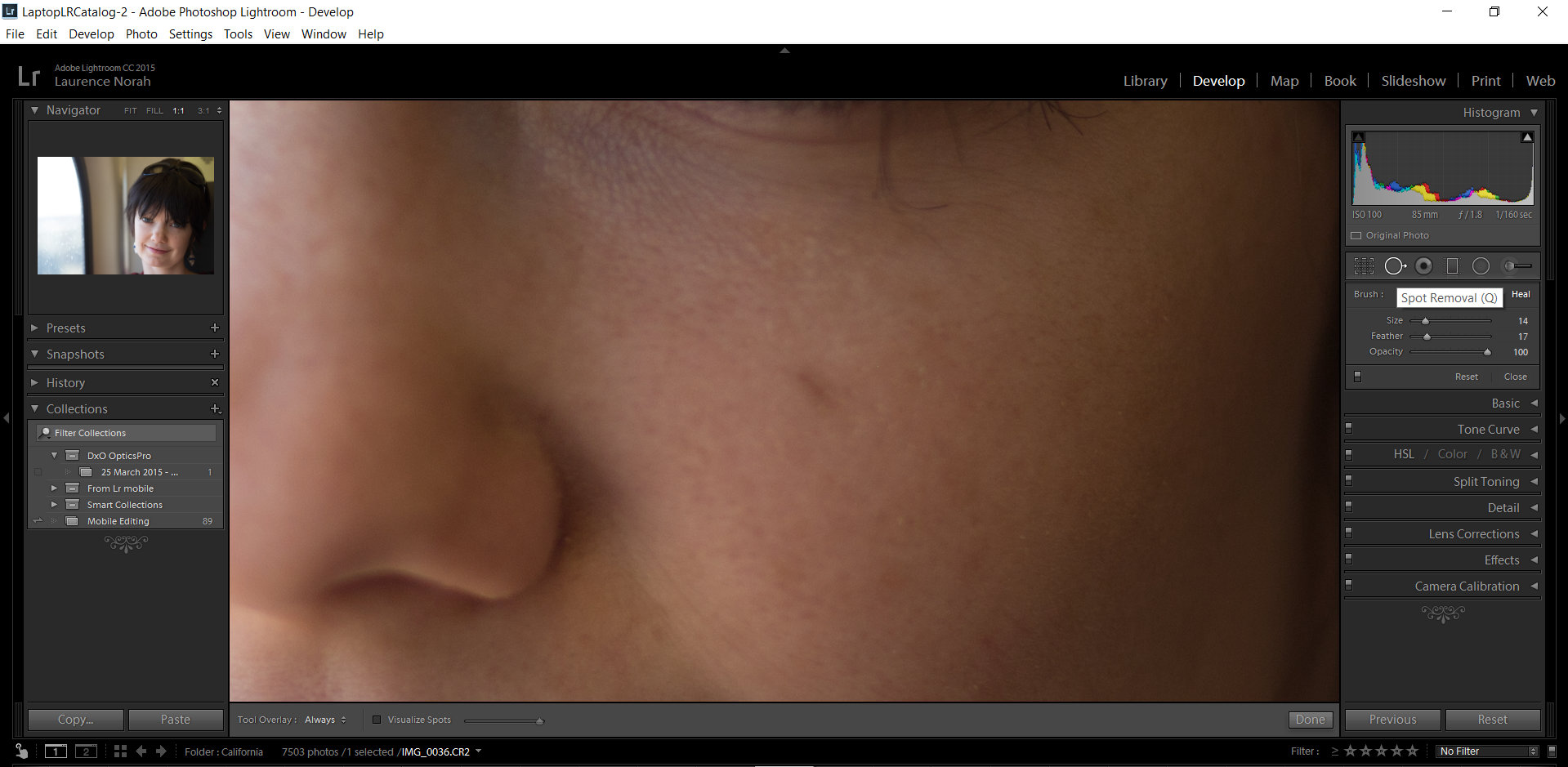 Move your cursor over the blemish you want to remove. If the circle is too small to cover the spot, you can adjust the size either with the mouse-wheel or by using the size slider in the spot removal toolbox.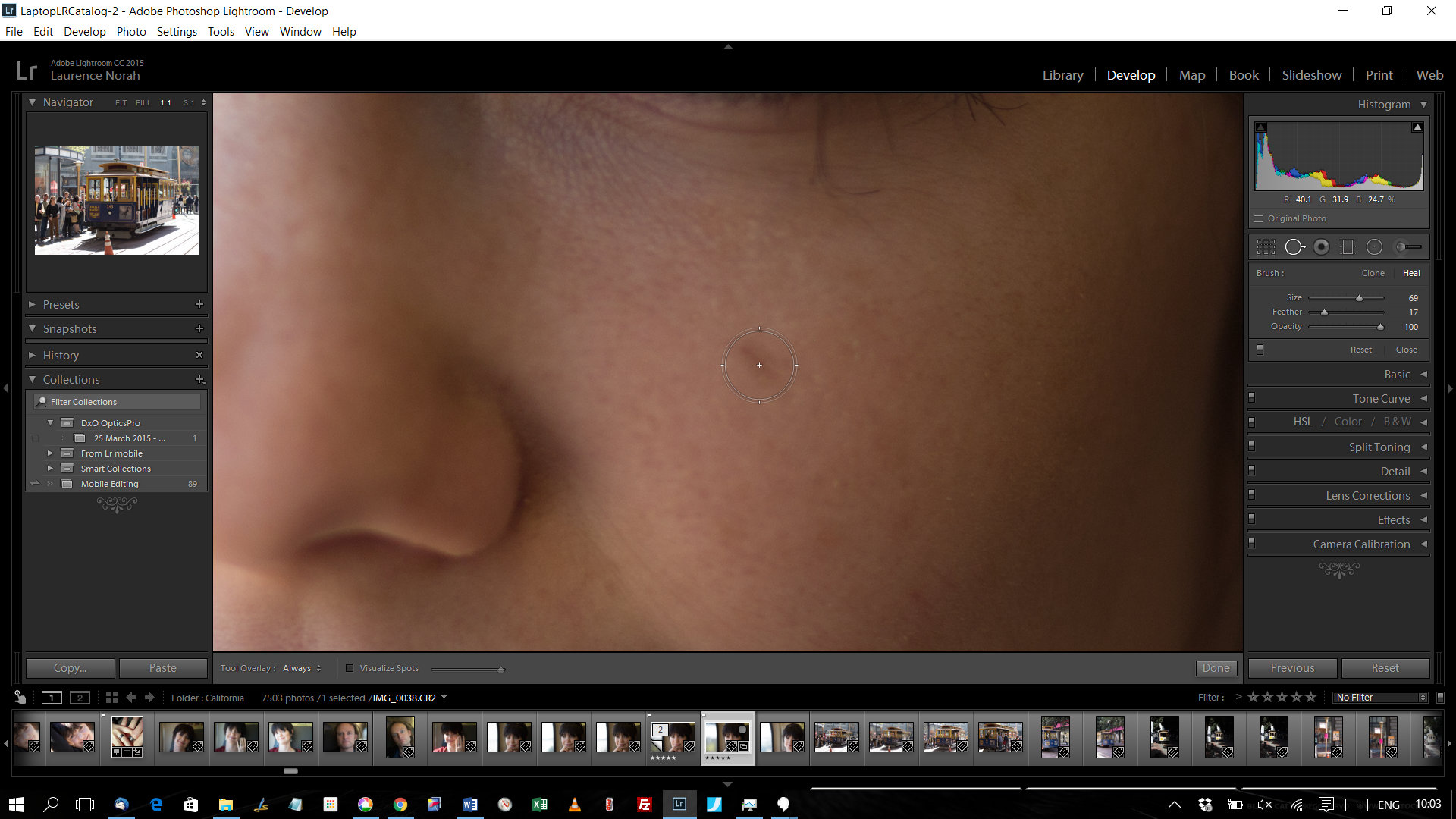 Step 3:
Click once on the blemish you want to remove. A second circle will appear.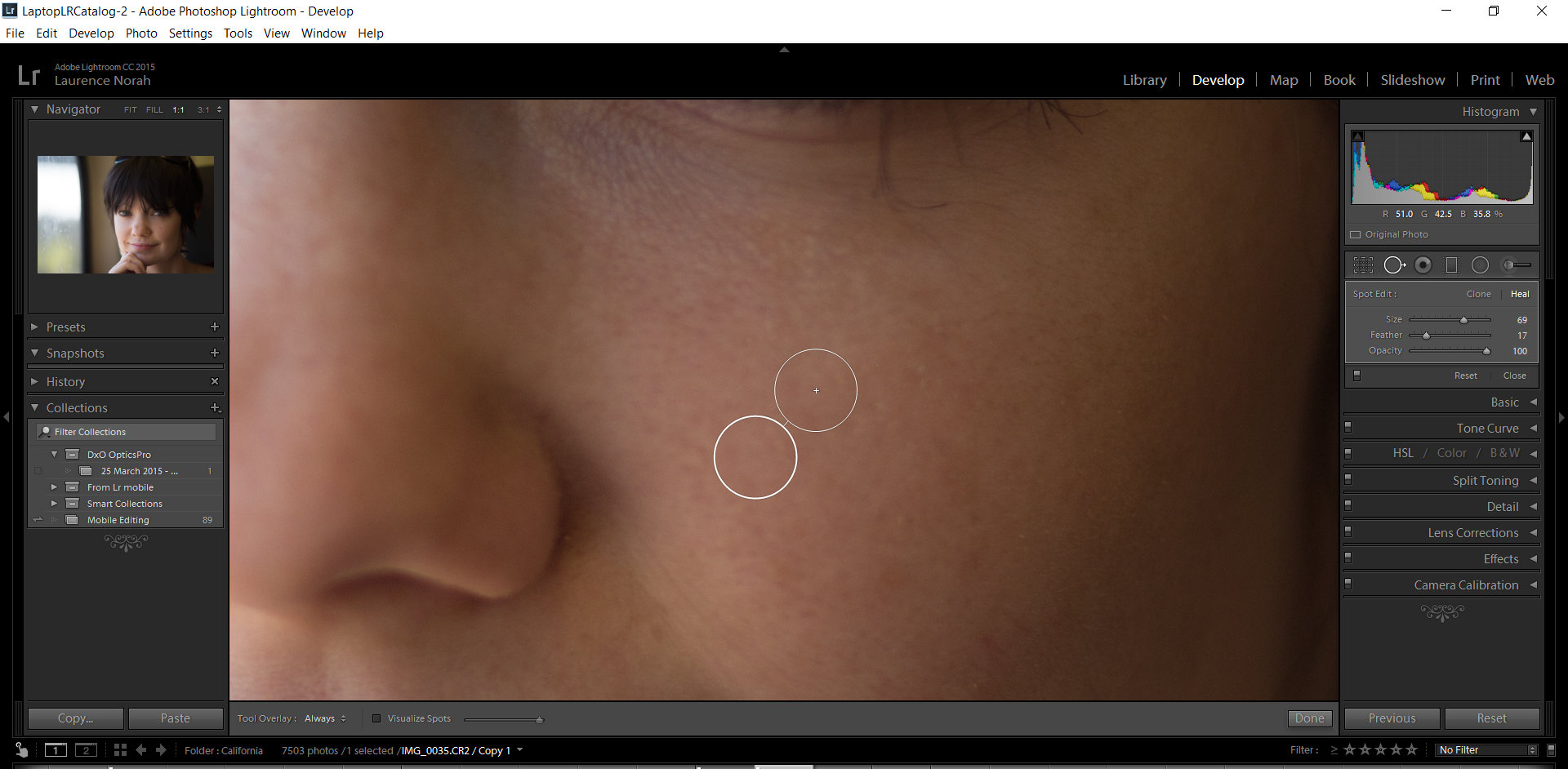 This circle is Lightroom's best guess at a part of picture it can copy to overlay on top of the blemish. When working with skin tones, Lightroom normally does an excellent job. Note that the Heal tool option doesn't create an exact copy (which is good). Instead, it just tries to match colors and texture. If you use the Clone tool, then it will duplicate the imgage over the blemish, which will likely look odd, as you can see below.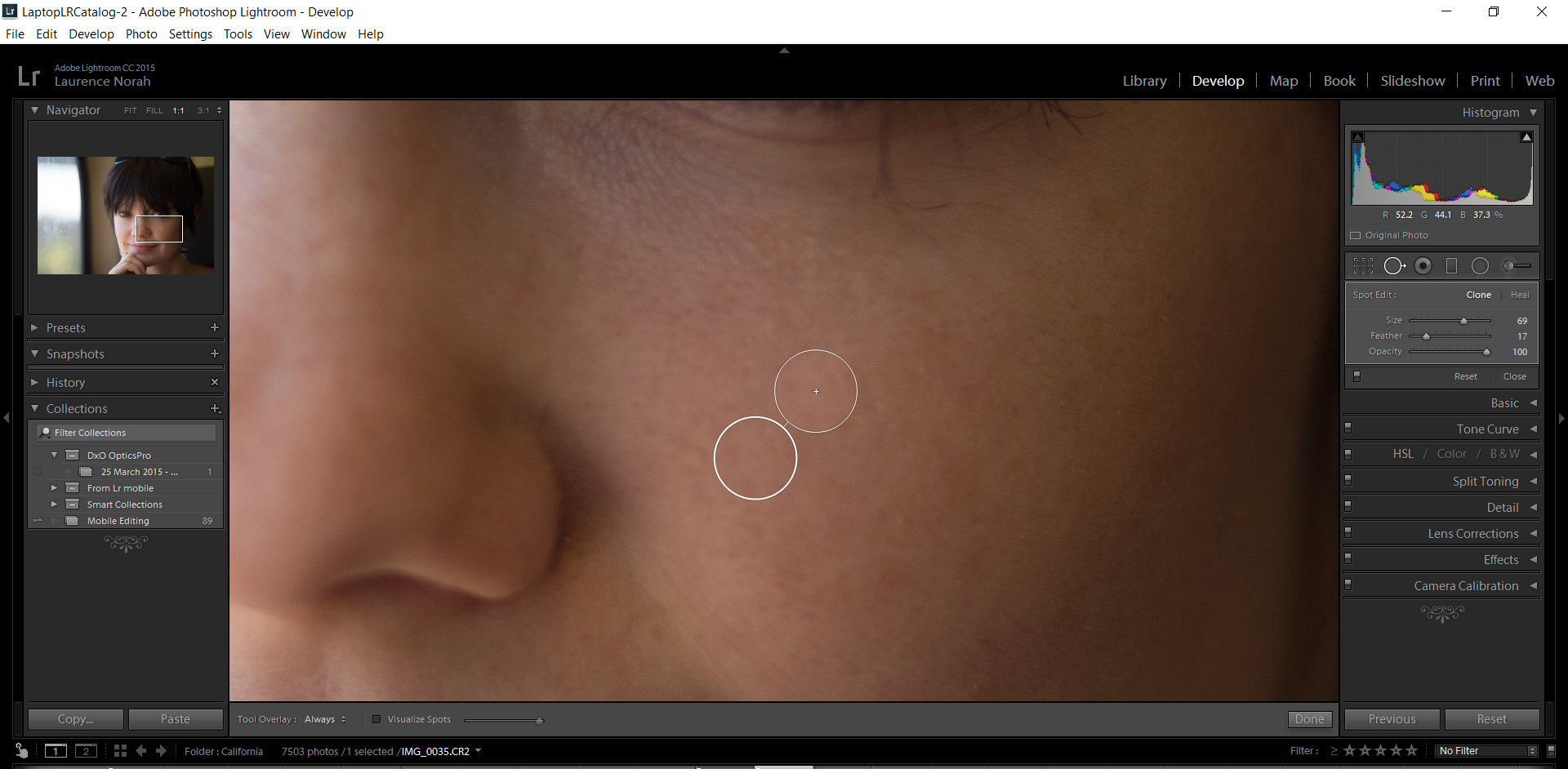 Sometimes, Lightroom picks the wrong area to heal from. In this case, you can just move the circle to a new area by clicking and dragging it with the mouse button held down.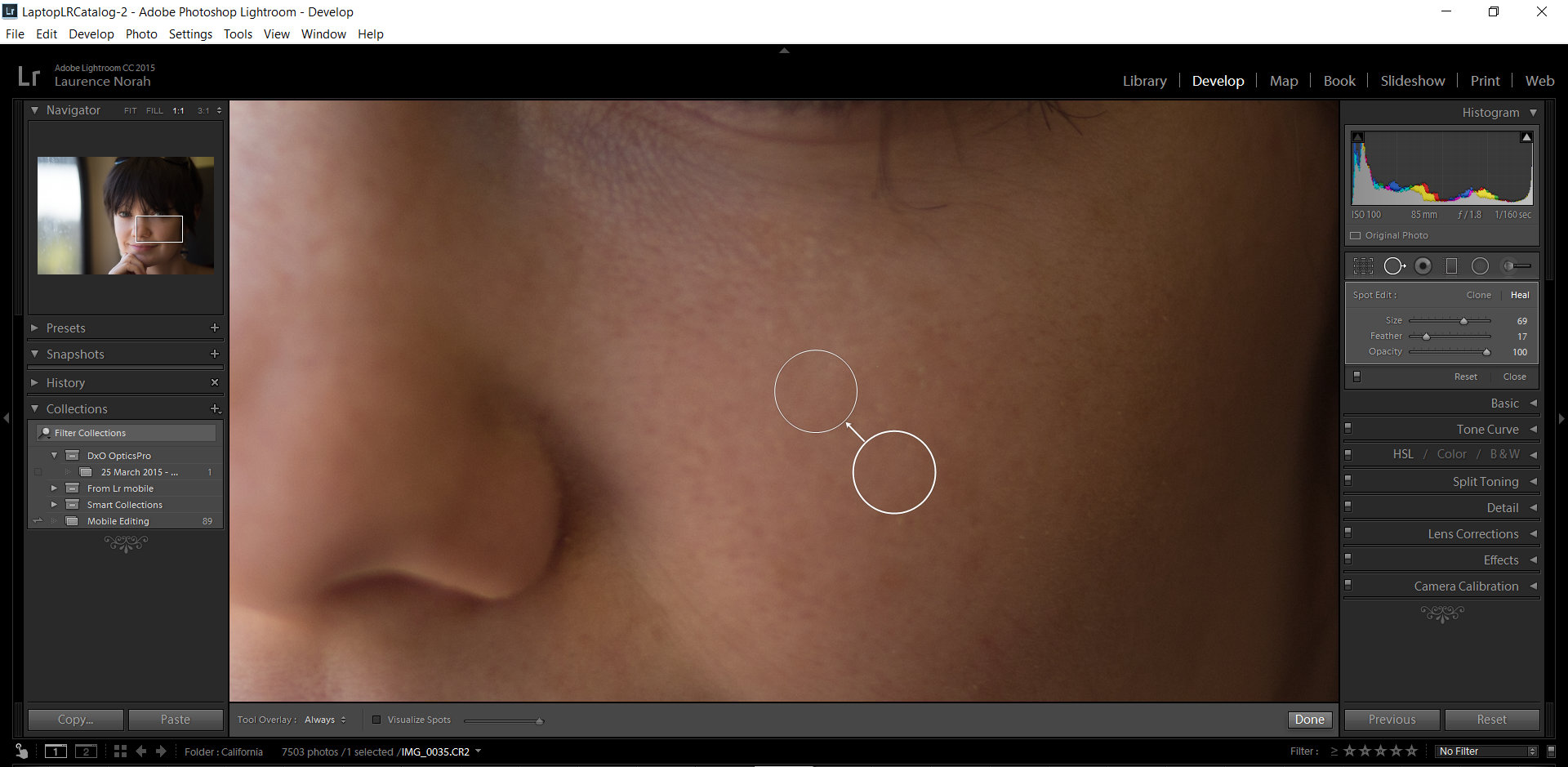 Step 4:
Once you are happy with the heal location, release the mouse button. You can fix multiple blemishes in one go while doing this. When you've removed all the spots, press Done at the bottom right of the image.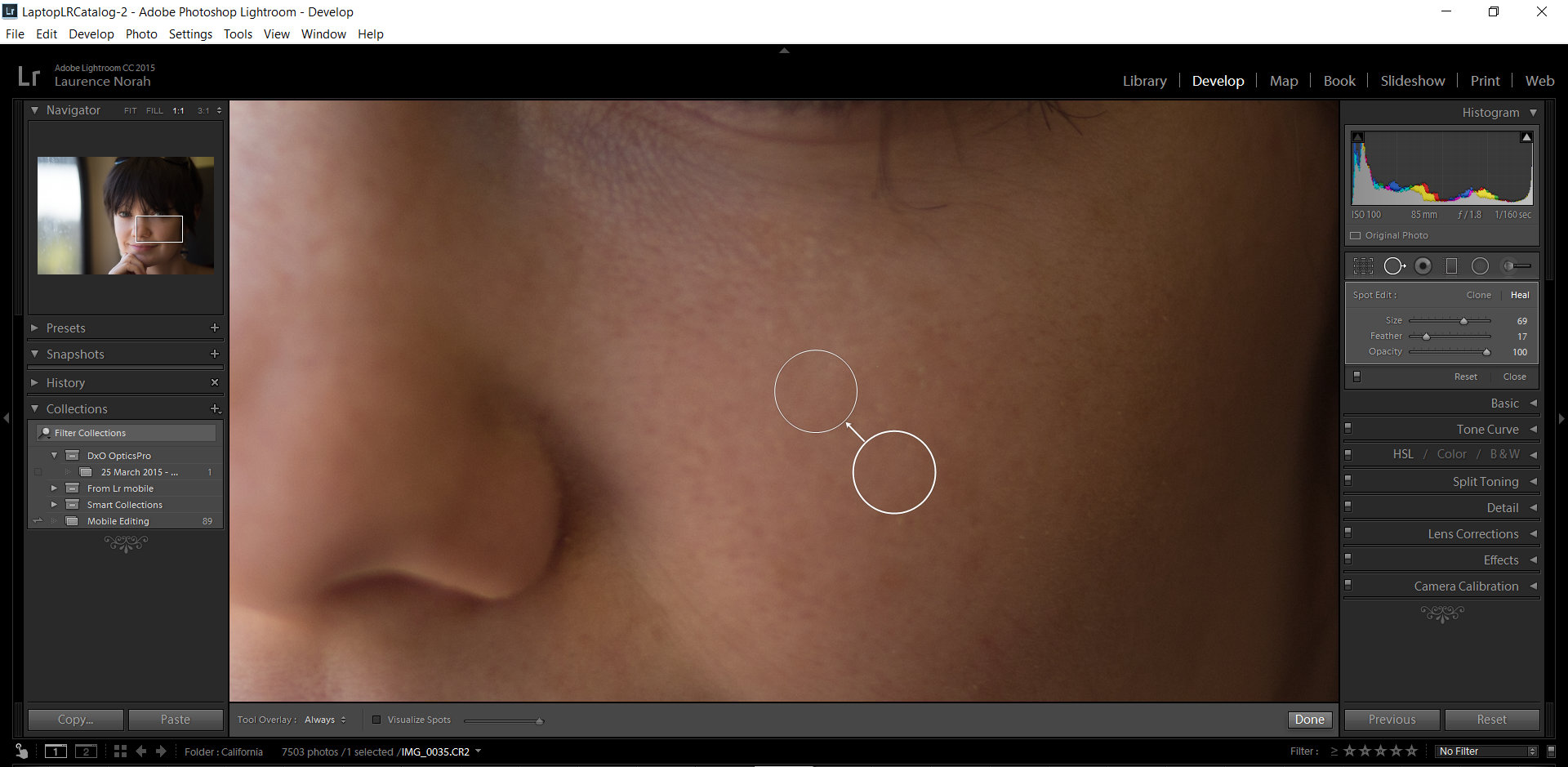 Fixing healing mistakes
If you replace a spot erroneously or aren't happy with how the image looks, you can return to the spot removal tool at any point during image editing. Select a spot by clicking on it and then either press the Delete key on your keyboard, or right-click on Windows (double-click on Mac) to bring up a context menu, which also contains the delete option.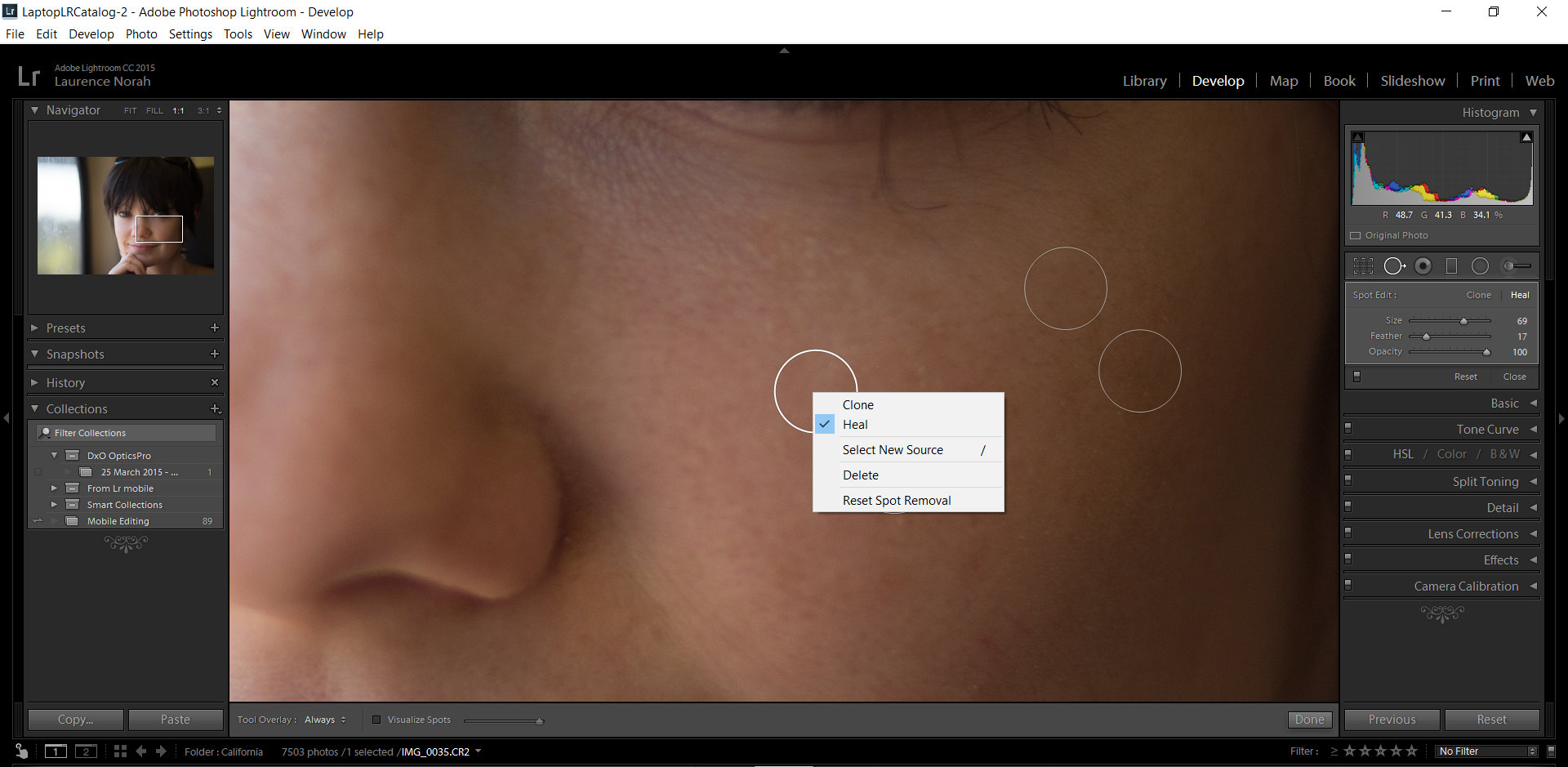 Fixing larger spots
Finally, if the area you want to fix can't easily be contained in a small circle, Lightroom can still help. When placing the circle, instead of clicking and releasing the mouse button, click and drag the circle over the entire area you want to fix.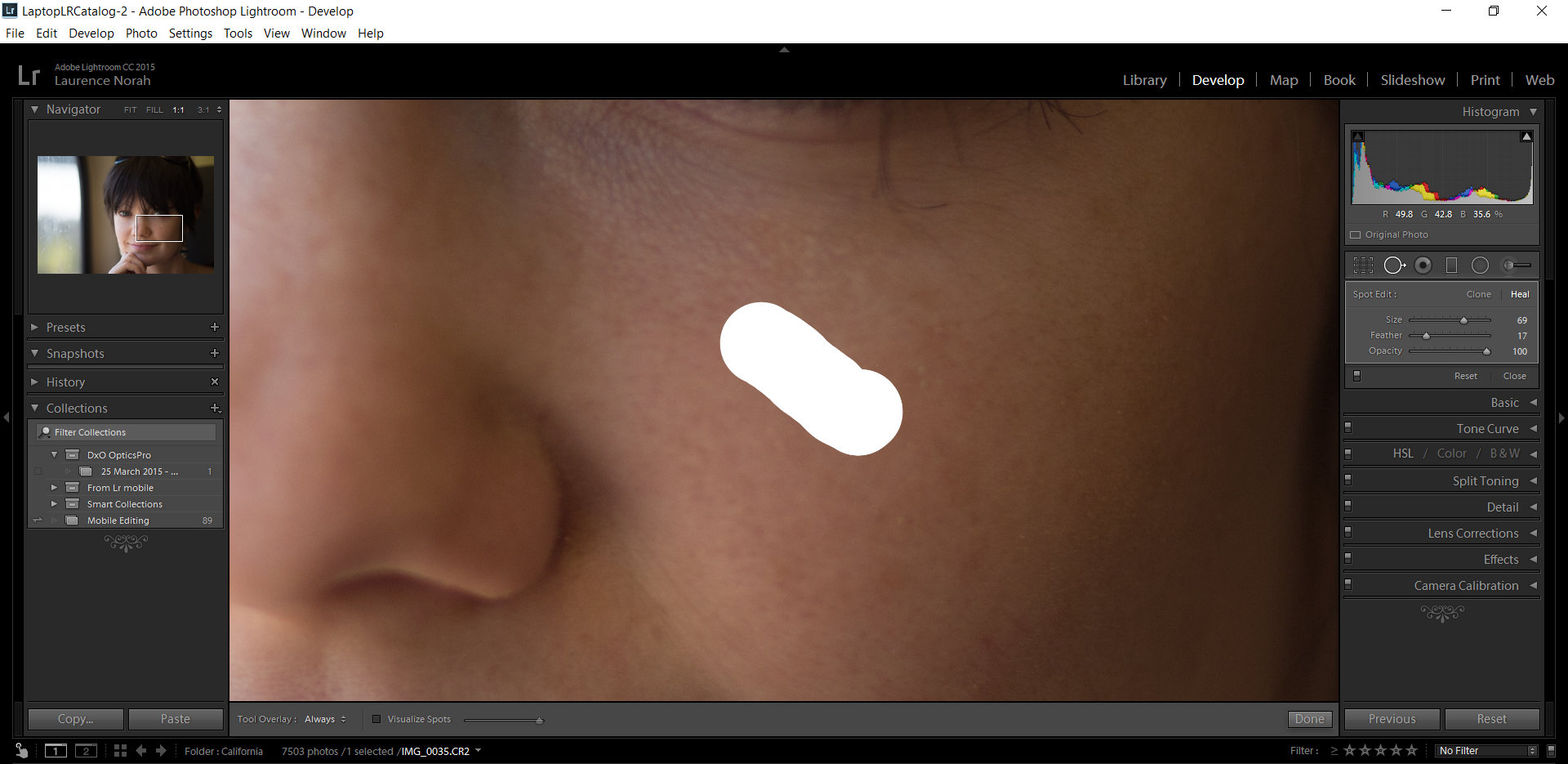 As with the circular spot, you can then adjust the source location if you aren't happy with it.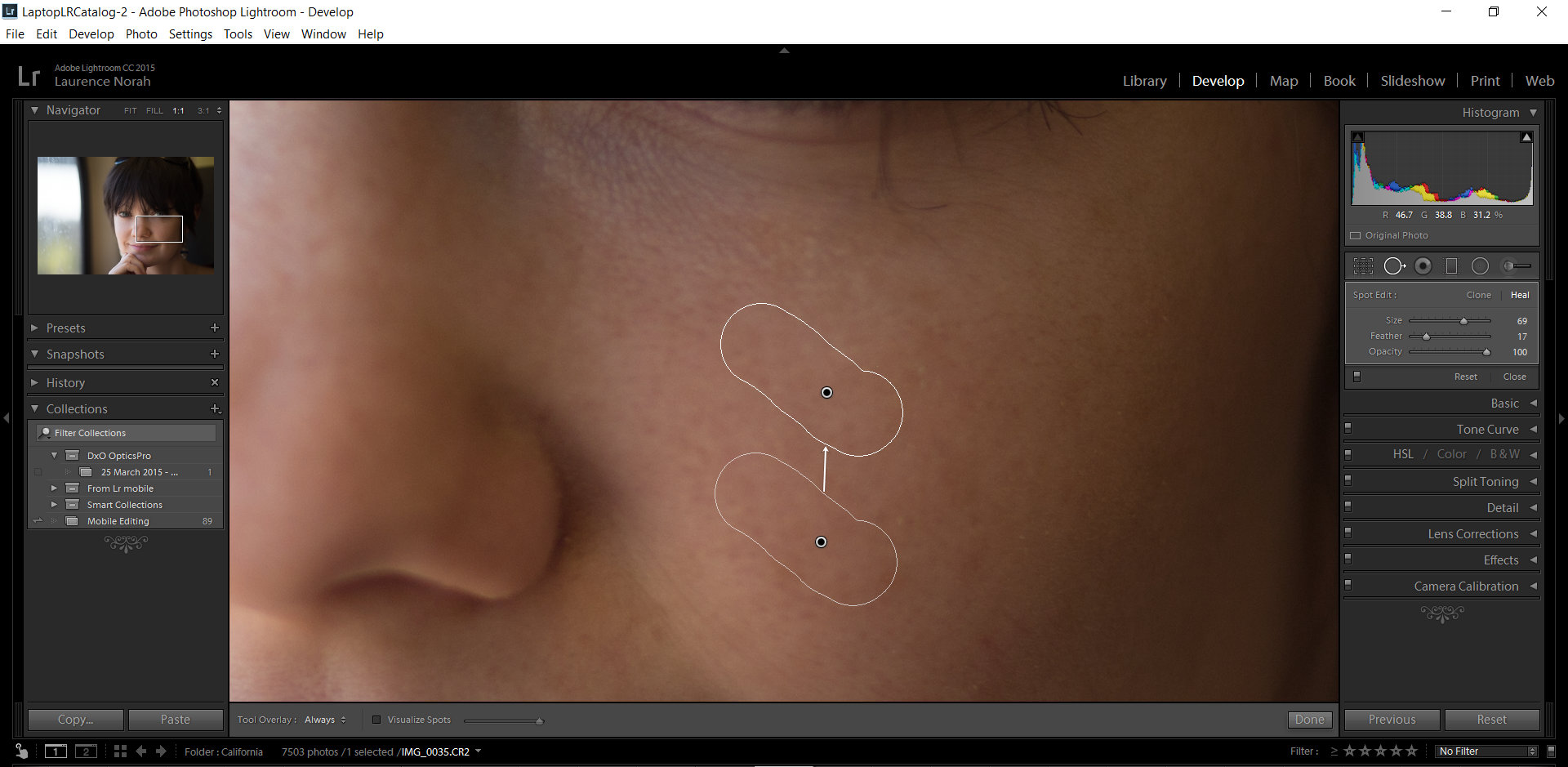 Be aware, though, that the larger the area you try to heal, the larger source area you'll need to work with. It's often better to work with smaller areas at a time, which will give a more natural result.
When you're done, you can finish working on the image as normal, continuing your usual editing workflow. My final image looks like this: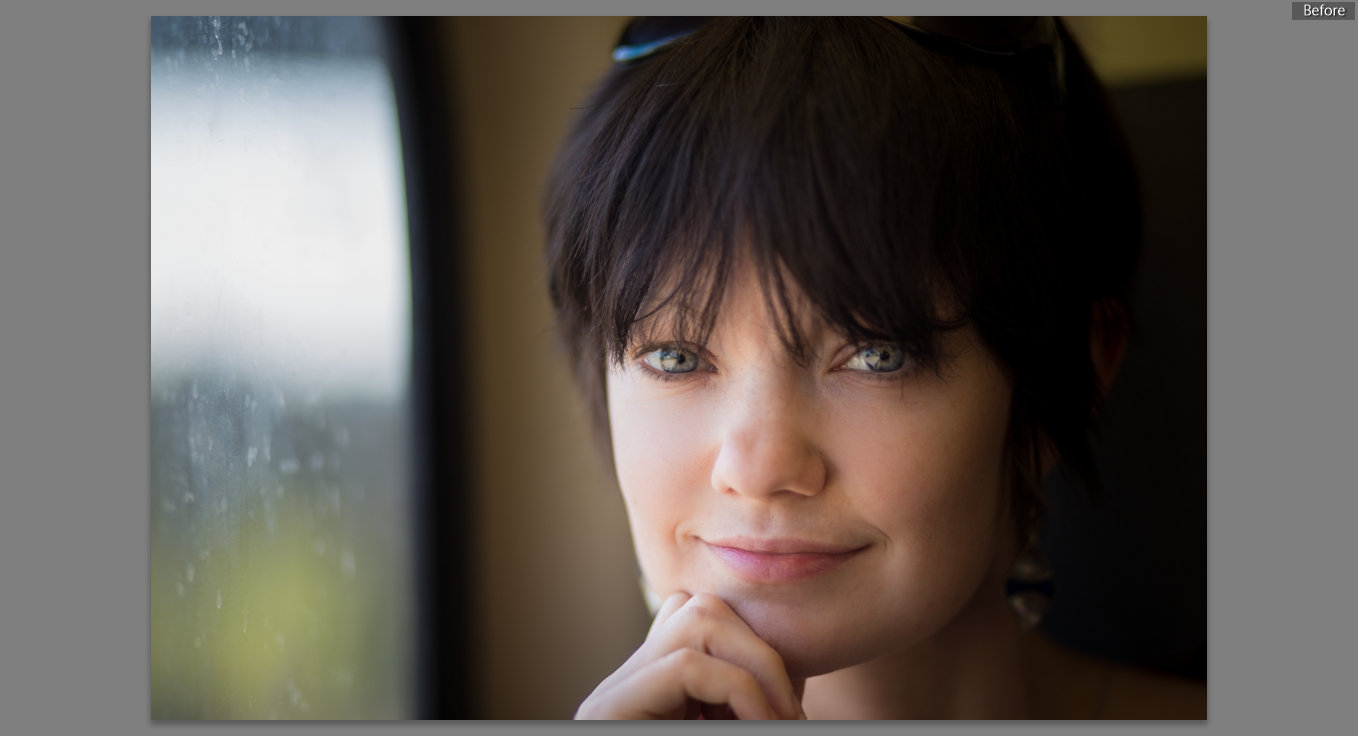 This technique works for everything — not just skin blemishes. It's particularly effective for removing sensor dust spots from images, which are most obvious in clear blue skies at narrow apertures.
Got more photos to fix? Check out our other Fix-It Friday posts: "Pearly Whites: How to Easily Whiten Teeth in Photoshop," "How to Quickly Fix Distorted Photos in Lightroom" and "How to Improve Group Photos With One Photoshop Trick."
16 Must-Have Lightroom® Shortcuts
Make your work in Adobe Lightroom more efficient than ever with simple keyboard shortcuts sure to cut down on time!Get my FREE guide »