There are all kinds of ways to add typography to cakes, from hand-painted calligraphy to chocolate letters. For letters that really stand out, go the 3-D route! I made this fun tutorial for edible lettering on cakes made from candy melts. Making these sweet letters only requires a silicone alphabet mold and your favorite color and flavor of candy melts! You can also use chocolate for this project, which is great for the chocolate lover in your life.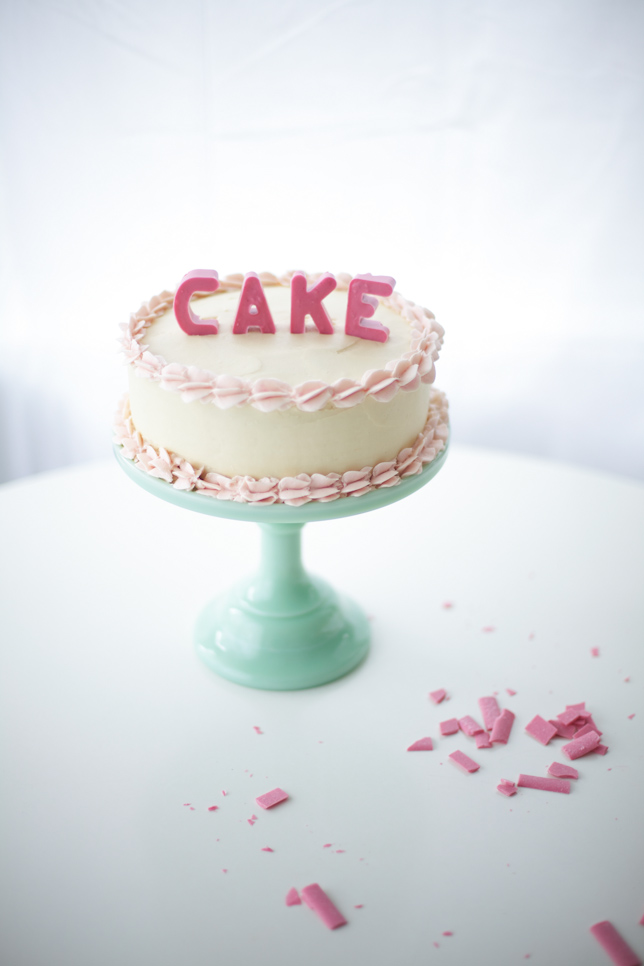 Photos via Lyndsay Sung of Coco Cake Land
How to make edible letters for cakes
You will need:
A filled, frosted and finished cake of your choice — I love a beautifully finished and simple buttercream cake for this project!
A silicone alphabet mold such as this Sillycone one or this Yolli alphabet letter mold
Candy melts
A double boiler
A large spoon or spatula
An offset metal spatula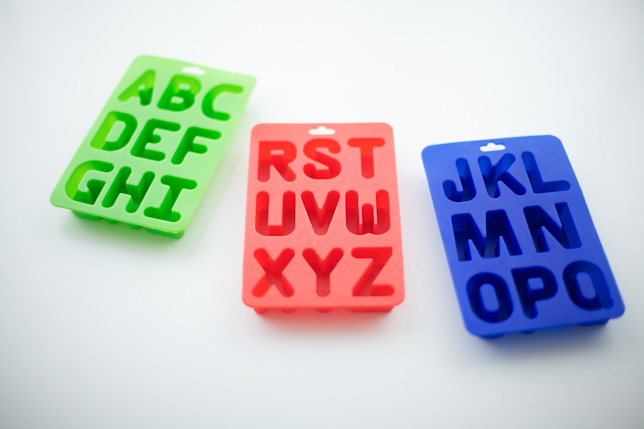 Step 1:
Melt your candy melts according to package instructions. I used the double boiler method, but you could also do them in the microwave. I added a few tiny drops of vegetable oil to the candy and stirred until smooth.
Cake decorator's tip: Ensure your silicone molds are completely dry before using — water and candy melts don't mix!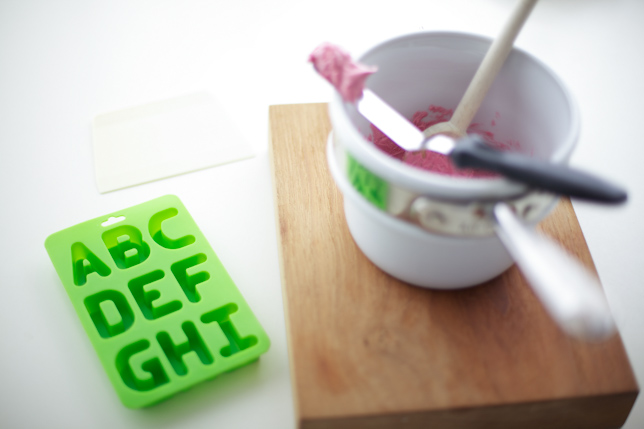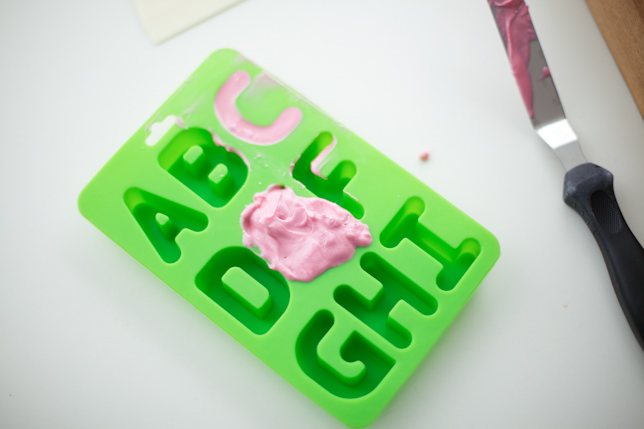 Step 2:
Using your large spoon or spatula, transport the still-warm candy melts to the mold, filling the letters you want to use. Watch for air bubbles. Use more candy than you think you need, as you can always spread it away.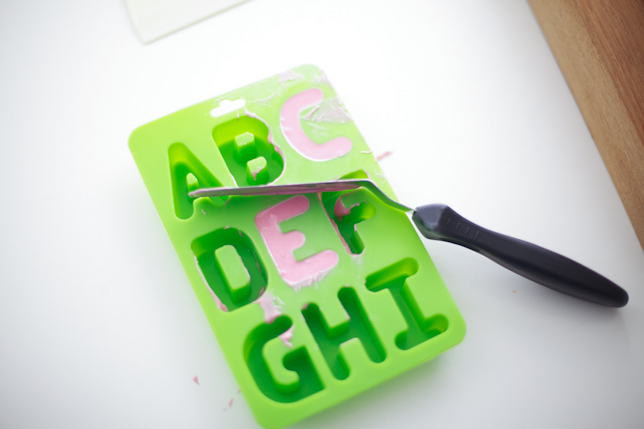 Step 3:
Using your offset metal spatula, scrape across the letter to remove excess candy melts. I simply returned the excess back into the pot.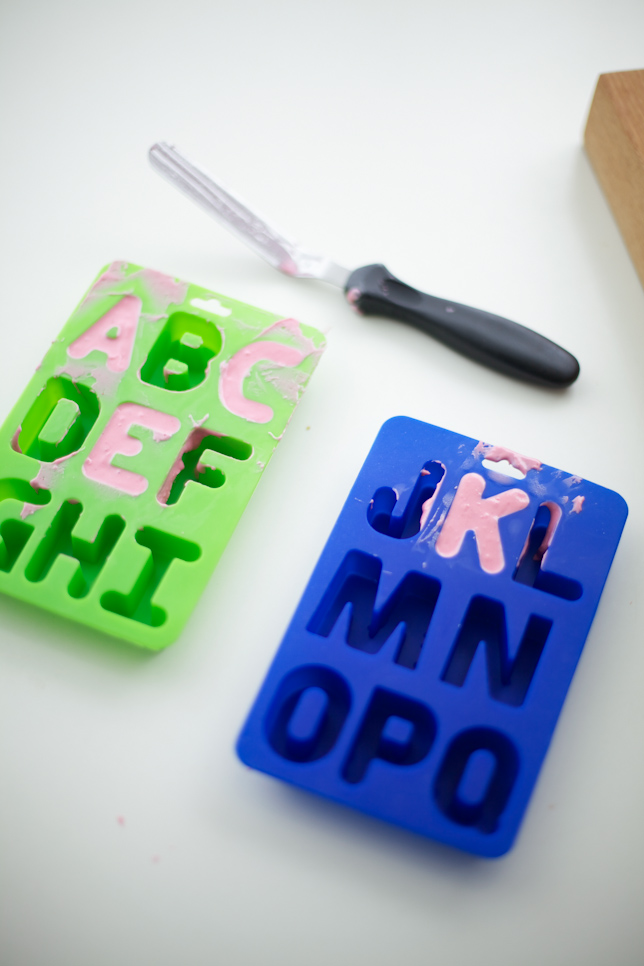 Step 4:
Continue the process with all the letters you want to create. Once you are finished, carefully lift the molds with your hand on the bottom to avoid spilling or jostling. Place them in the refrigerator to chill for 30 minutes or until quite firm and cold.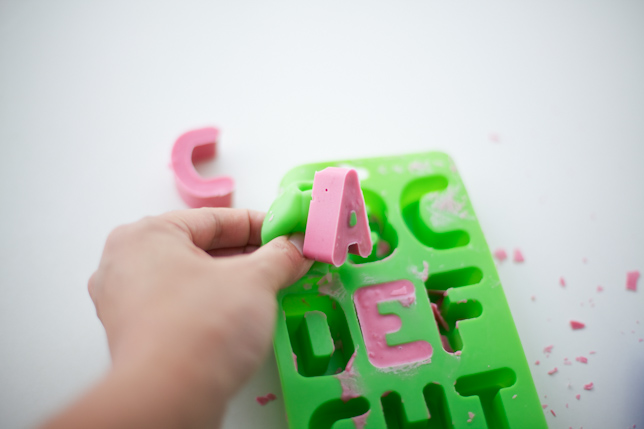 Step 5:
Gently push your letter out of the silicone mold. Silicone is very forgiving, and it will happily bend, making this process quite easy indeed!
Ta-da! Cutest, easiest letters you will ever make! I just love the bold shape of these letters, and they are very durable.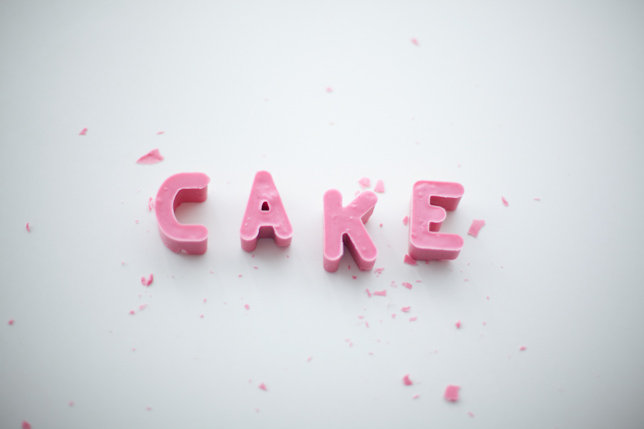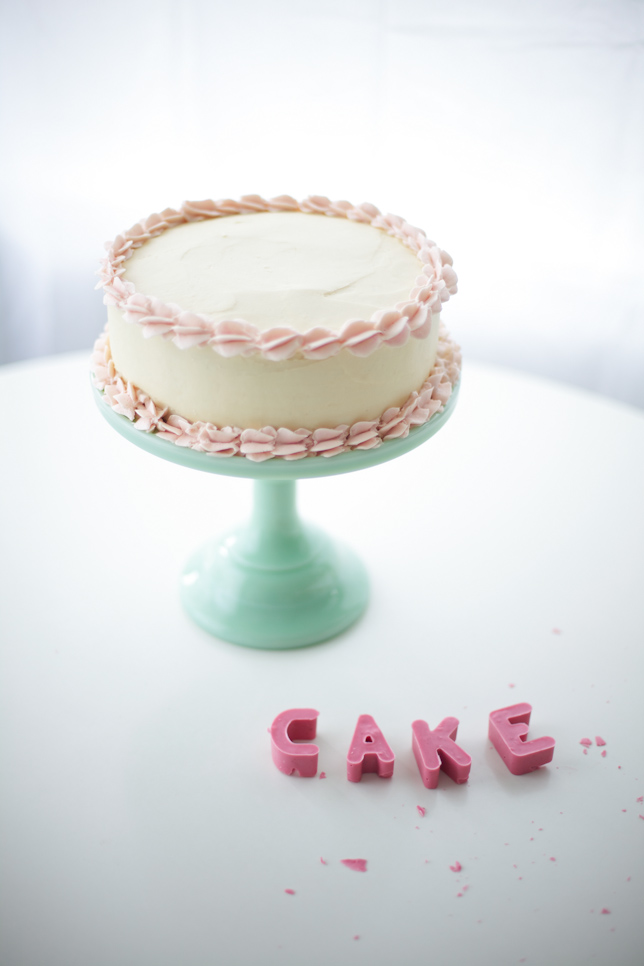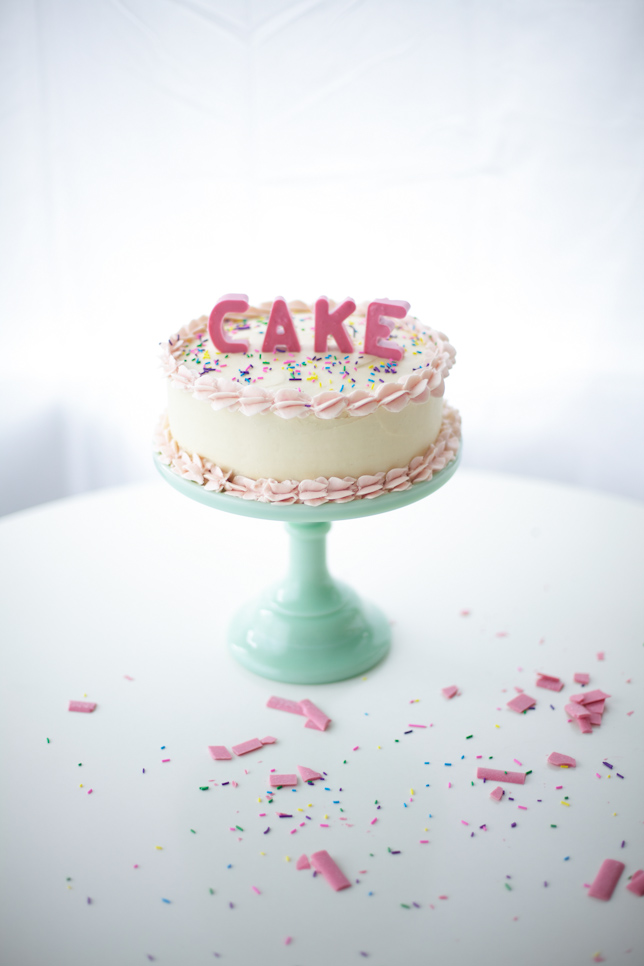 Step 6:
Gently place the finished letters into the top of your cake, pressing lightly into the buttercream. You can also lay the letters down flat, which is another very cute option! Add a dash of sprinkles and your cake is done! Easy as A-B-C… or C-A-K-E!
Discover More Cake Lettering Techniques!
Complement your cakes with artful inscriptions, and get compliments from clients. Learn an inspiring collection of lettering and monogram techniques in the Craftsy class "Custom Lettering & Monograms." Enroll Now »