There's nothing more refreshing than an ice cold lemonade in the midst of summer, so why not serve up some adorable lemon-themed treats? Lemonade stands are all the rage these days, providing a great opportunity for incorporating a lemony fresh twist to your summertime all occasion cake designs!
When life gives you lemons, make lemonade cakes, cupcakes and treats, perfect to serve at any summertime lemonade stand!
Photo via Bluprint member Sugar Girl
Sweet Lemonade Stand cake
Bluprint member and cake artist Sugar Girl created this absolutely precious Sweet Lemonade Stand cake, perfectly timed with this popular theme! The two-tiered cake was embellished with fondant and modeling chocolate decorations, inclusive of the flawlessly sculpted lemonade stand and perfectly molded figures. Techniques, such as hand painting and texturing fondant, are utilized, giving the sweet motif dimension and character. Incorporating the cake board into the design completes the charming presentation.
To learn and practice your modeling skills to make adorable toppers such as these, make sure to check out the Bluprint courses Cake Topper Techniques: Figure Modeling with Anne Heap and Cake Topper Techniques: Fondant Animals with Sharon Wee.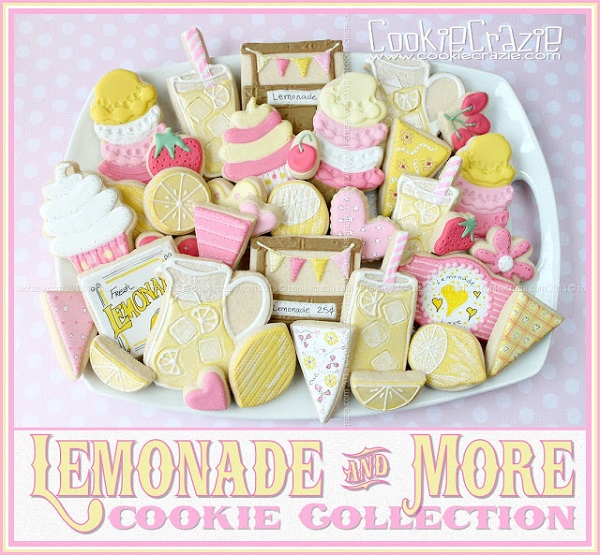 Photo via Cookie Crazie
Lemonade cookies
This sweet lemonade cookie collection made by Pam at Cookie Crazie just screams summertime! The lemon, lemonade and stand designs are superb, while the incorporation of pink hues from strawberries and cherries add an extra pop to the entire decorated cookie set. Rather than the popular medium of royal icing, Pam instead works with glaze icing to decorate cookies. The details are finished off with the use of a mixture of soft gel paste and almond extract hand painted over the glaze, along with edible markers. Check out the lemonade pitcher & glass tutorial for detailed instructions.
Find out more insider cookie decorating tips and techniques in the Bluprint course Decorating Essentials: Designer Cookies with Autumn Carpenter.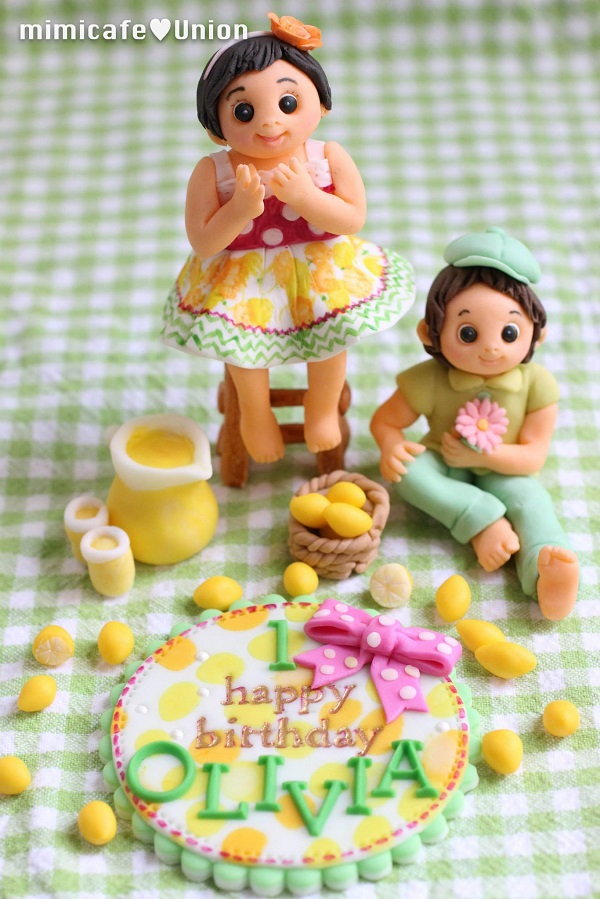 Photo via Mimicafe Union
Lemonade cake toppers
Mimicafe Union does an impeccable job with molding people and figures and this fondant cake topper set is no exception! The specific embellishments on the birthday girl and little boy are marvelous, from the tiny facial features to the fingers and toes. The decoration of  the dress include hand-painted details, along with the personalized plaque. Who could resist buying lemonade from these adorable kids?!
In the new Bluprint course Custom Cake Toppers: Step by Step, Brenda Walton will show you how to sculpt and dress detailed figures, including tips on shading and painting techniques your clients will go crazy for!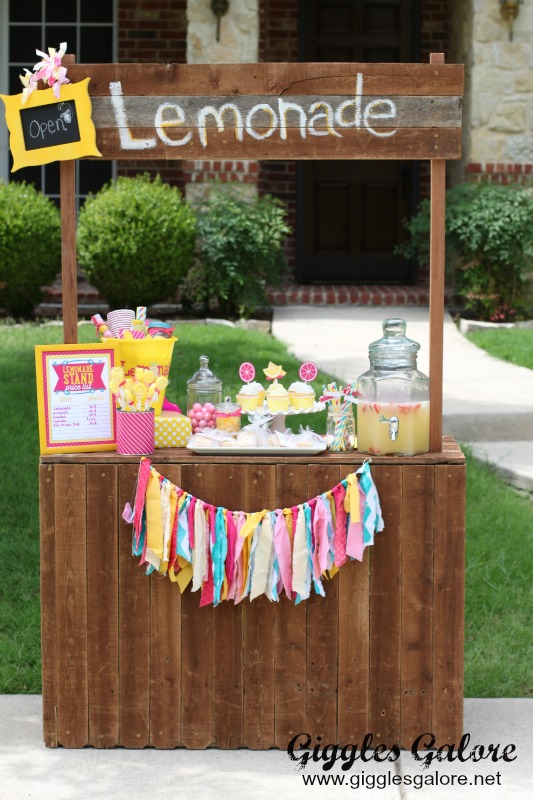 Photo via Giggles Galore
Lemonade stand
Event stylist Mariah from Giggles Galore created this irresistible lemonade stand, displaying not only refreshing lemonade, but enhancing the presentation with sweet goodies, such a cupcakes, Rice Krispies treats and candy! Additional decorations include coordinating printables from Love the Day and a colorful handmade fabric banner. Read more of Mariah's 10 tips for a successful lemonade stand to create an adorable stand of your own for your next party or cake decorating business event!
Photo via Miso Bakes
Lemon citrus cake
This stunning cake by Miso Bakes just screams Summer in an elegant manner. The two tiers are covered in white fondant with a clean yellow ribbon and finished off with fondant lemon slices, beautifully arranged and attached to the front of the cake. Learn to make the citrus adornments by following the lemon tutorial on The Cake Blog to utilize on your cakes or cupcakes.
Learn the basics of cake decor with fondant or sugarpaste in the Bluprint course The Wilton Method®: Decorating with Fondant with Beth Somers to cover and embellish your cakes.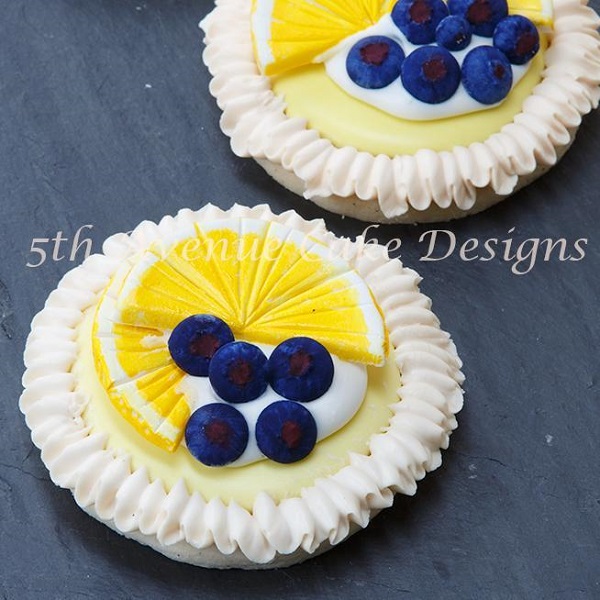 Photo via Bluprint member Bobbiesbakings
Lemon meringue pie cookies
These mouth-watering lemon meringue pie cookies by Bluprint member Bobbiesbakings, made in the course Decorating Essentials: Designer Cookies, are simply delightful! With a combination of royal icing and fondant, these cookies were decorated and piped to resemble tart little pies that would be perfect for any lemonade stand or summer get-together!
For additional instruction on creating gum paste florals and berries, be sure to check out Sugar Berries, Leaves & Blossoms with Maggie Austin to add precious fresh-picked details to your work.
What's your favorite mouth-puckering lemon dessert?