I learned to crochet before I learned to knit, and one reason I always loved crochet was because you could do so many great stitches with it. I loved crochet shells, flowers, bobbles — and I didn't realize that you could get equally awesome stitches with knitting. The daisy stitch is one such awesome knitting stitch.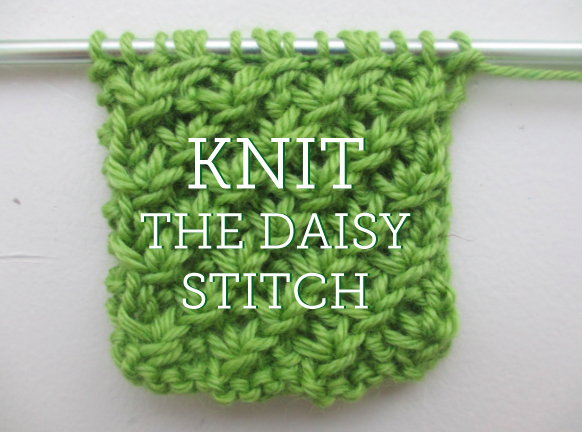 How to Knit the Daisy Stitch
Cast on a multiple of 4 + 1
Rows 1 and 3 (RS): K
Row 2: K1 *p3 tog and don't drop them off the needle, yo (wrapping yarn completely around needle), p same 3 together again and drop them, k1; rep from *
Row 4: K1, p1, k1 *p3 tog and don't drop them off the needle, yo (wrapping yarn completely around needle), p same 3 together again and drop them, k1; rep from *, end p1, k1.
Go ahead and cast on 17 stitches and give it a try.
Knit the first row. (Easy enough!) It's best to knit these a little loosely. You'll be glad you did when you try and squeeze your needle into three stitches at once on the next row.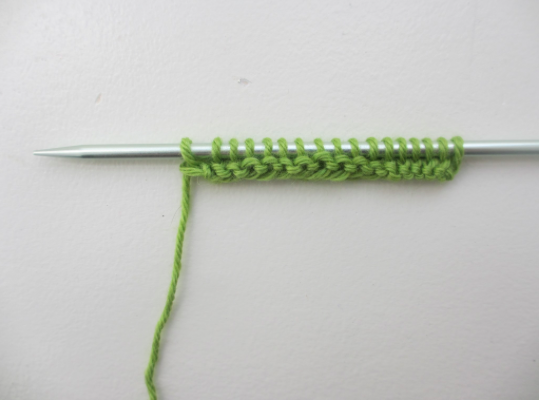 Now for Row 2, K1, then purl 3 stitches together.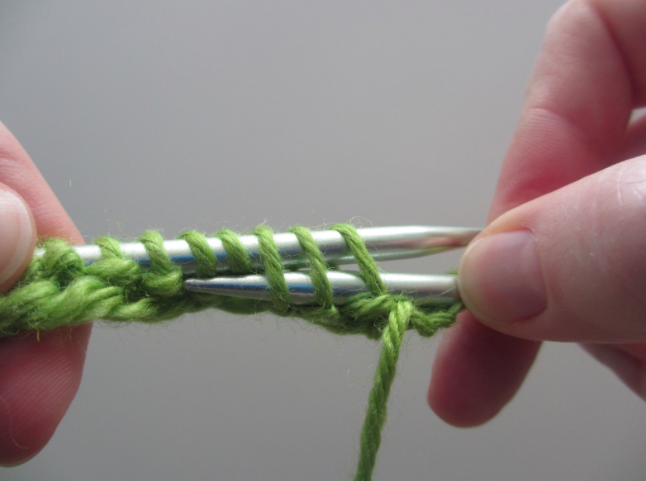 Wait! Don't drop those stitches off the needle yet.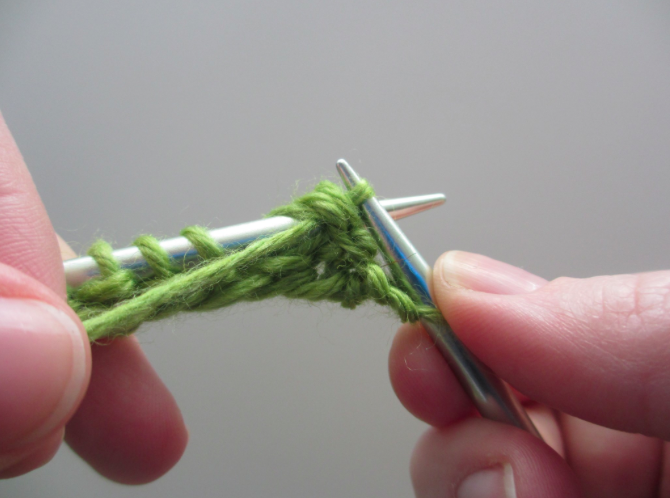 Keep the stitches on the left needle. Now do a little yarn over…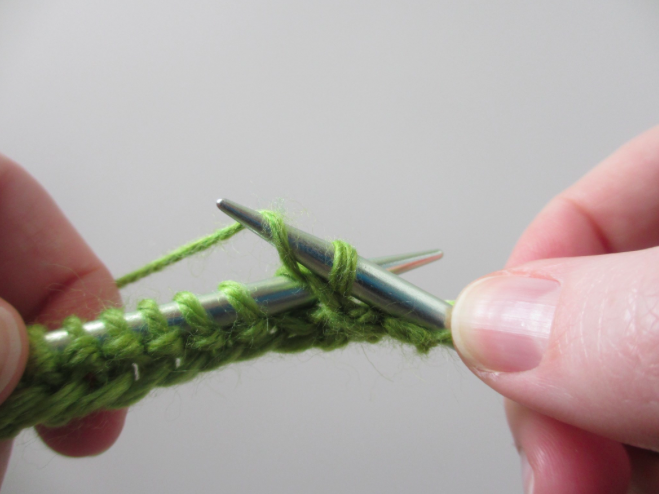 …and repeat the purl 3 together once more, just like you did it the first time except this time, drop them from the needle. You're going to have a whole mess of stitches on the right needle.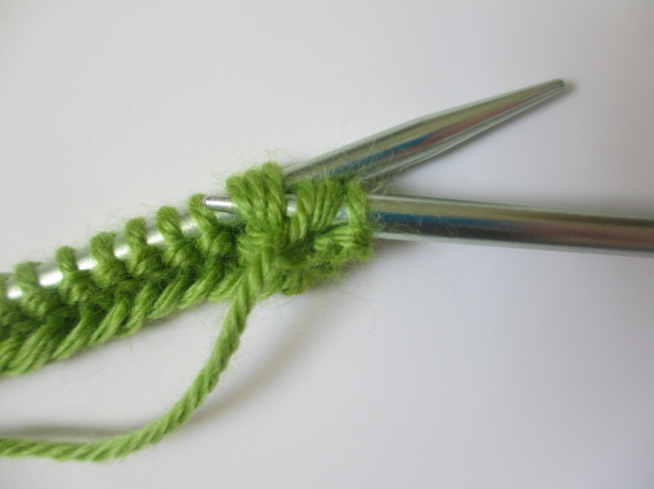 Now knit one, and repeat that purl 3 together sequence over again, all the way across the row.
For Row 3, simply knit across all the stitches. Notice when you're working Rows 1 and 3 that some of the stitches are in groups of threes. Make sure you knit each one; they tend to stick together and trick you. Check out the left needle below to see what I mean.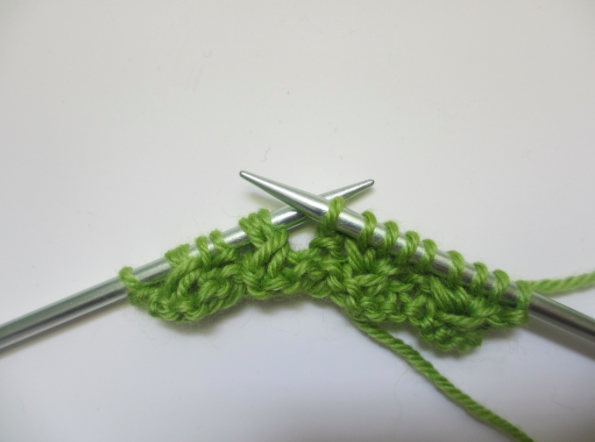 Row 4 is very similar to Row 2. Continue to repeat the 4-row pattern and you'll start to see your daisies come to life!
Patterns That Use the Daisy Stitch
The daisy stitch has a lot of personalities. It can be fun, colorful, classic, and elegant. Its versatility just depends on your yarn choice, color choice, and pattern.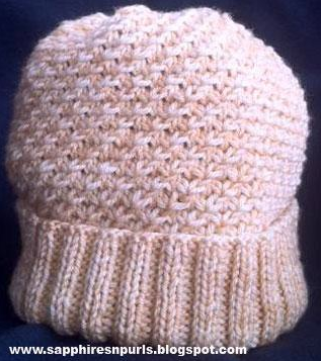 Star Struck Hat: This design offers a slight little variation on the daisy stitch knitting tutorial above. If you can knit three together (just the opposite of purling three together), then give this snuggly hat a try.[/one_half_last]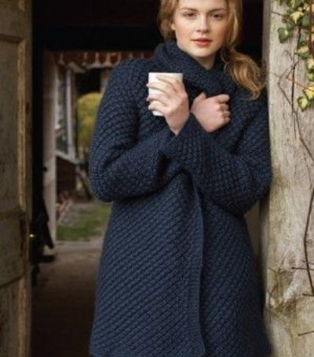 Daisy Stitch Coat: This coat pattern by Debbie Bliss proves that daisy stitch can be classy and elegant. Plus, you'll get lots of practice on how to increase and decrease in the daisy stitch pattern!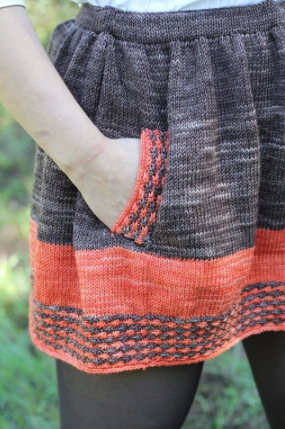 New Girl Skirt: This design was inspired by Zooey Deschanel's New Girl character, Jess, and her high-waisted circle skirts from the show. Designer Allyson used daisy stitch to make the borders on the skirt, plus the border on the pockets.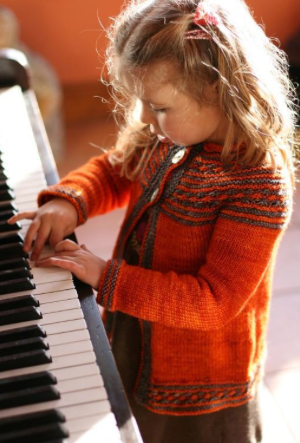 Eilonwy Junior: You don't have to go completely nuts with the daisy stitch in your work. Small doses of daisy can be effective — and sweet. Look closely and you'll see the daisy stitch wrapping around the yoke and bottom border of this adorable sweater.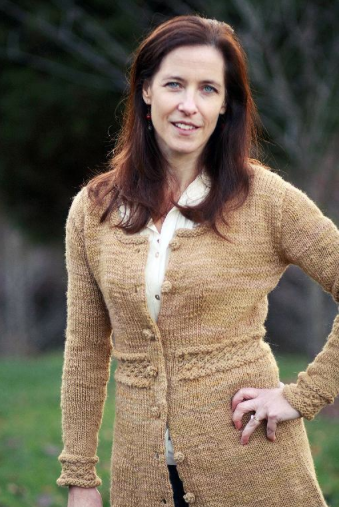 Balsam Jacket: This jacket is another great example of daisy stitch in small doses. Just a little hint of daisies around the waist and the sleeve cuffs does the trick.
Don't know enough about knits and purls to conquer the daisy stitch? Don't worry! Try Stefanie Japel's Knit Lab class. Or if you want to try something more complicated, how about Nancy Marchant's Learn Brioche Knitting class?
Have you ever knitted the daisy stitch? How did you use it in your knitting?
In case you missed it, you might also enjoy learning the Russian knitting technique. Come back to the Craftsy blog on Monday to learn how to knit ribbing.