Perhaps one of the most obvious places to find knitting inspiration is the great outdoors. With winter in full swing, it's nice to treat your eyes to nature-inspired stitches like these leaf knitting patterns.
These leaf knitting patterns are not projects shaped like leaves; rather, they're lace stitches designed to incorporate leaves into everything from scarves to shawls, sweaters and even socks.
Not a fan of green? No problem. These leaf knitting patterns can be any color you'd like. Check out how our Craftsy designers interpret one of nature's most inspiring elements.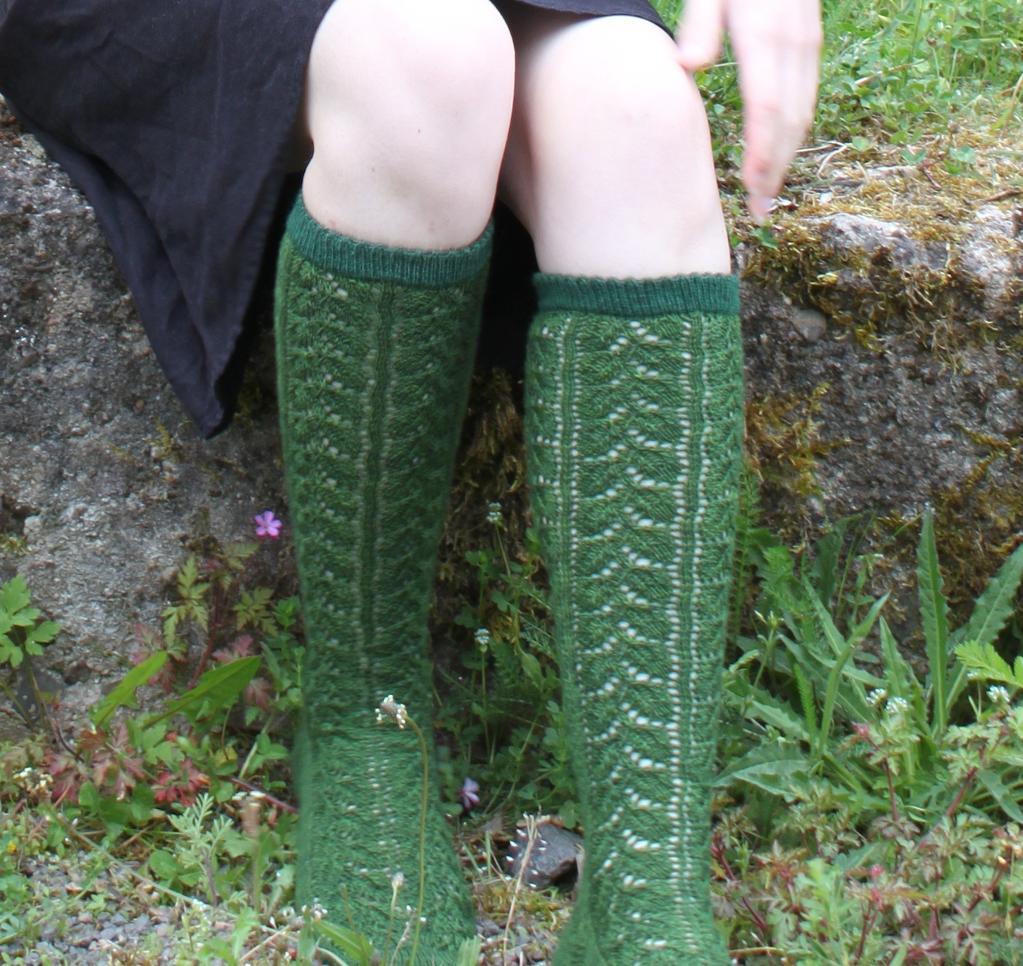 Photo via Craftsy member Atalante
1. Zitronenmelisse
The leaves motif featured in this pattern is the Drooping Elm Leaf pattern from Barbara Walker's first Treasury of Knitting Patterns. If you like the Drooping Elm Leaf, you can use it to make practically anything you'd like, from wraps to scarves.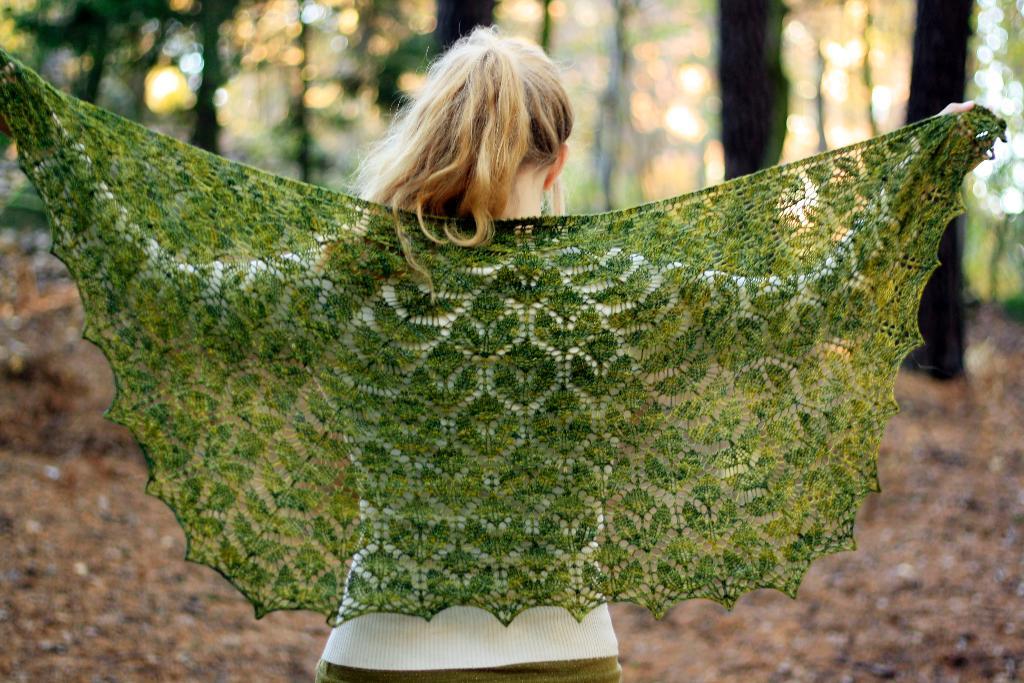 Photo via Craftsy member Mia Rinde
2. Ash Leaf
There are two different leaf motifs running through this pattern. One creates the middle and side panels, while the other separates those panels with a diagonal design. The motif is designed so that you can keep repeating the motif to make the shawl as large as you'd like.
Photo via Craftsy member Merry Melody
3. Mint Leaf Lace Scarf
There's more going on in this scarf than just the leaf motif. There are also diamonds and a mock cable stitch. This is good practice for lace knitting since it is worked with fingering-weight yarn and a size 5 needle that's easier to practice with than smaller needles normally used with lace.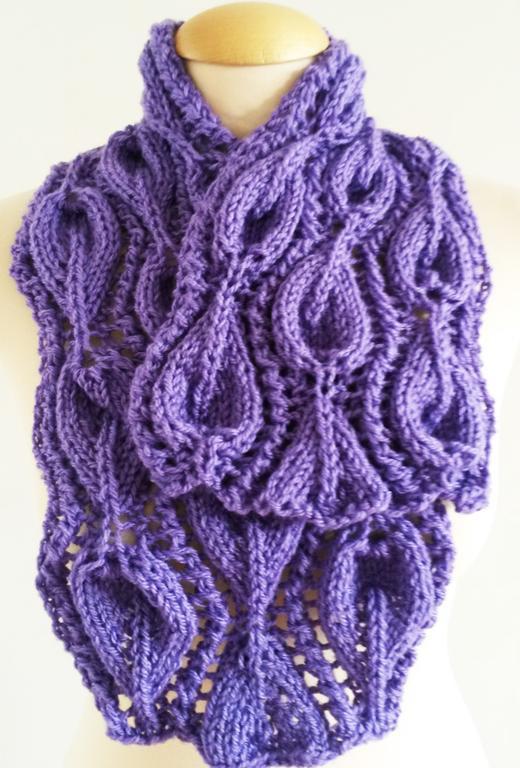 Photo via Craftsy member Giezen Knitting
4. Leaf Lilac Scarf Cowl
The designer points out that while most leaf stitches are flat, this one incorporates some texture to make it more unique. You can follow a chart or written instructions, and you'll need to have knowledge of basic lace techniques like slipping stitches, passing slipped stitches over, and yarn overs.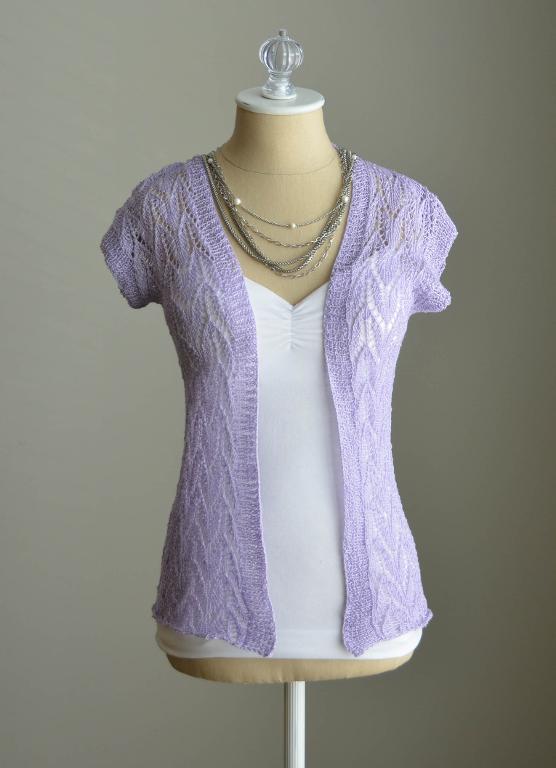 Photo via Craftsy member Universal Yarn
5. Leaf Lace Cardigan
This open, airy cardigan will quickly become your go-to layering piece in spring and summer. Layer it over sundresses or keep it handy in the office for days when the air conditioning is blasting. The leaf lace pattern looks just as lovely in this cotton as it does in the usual wool.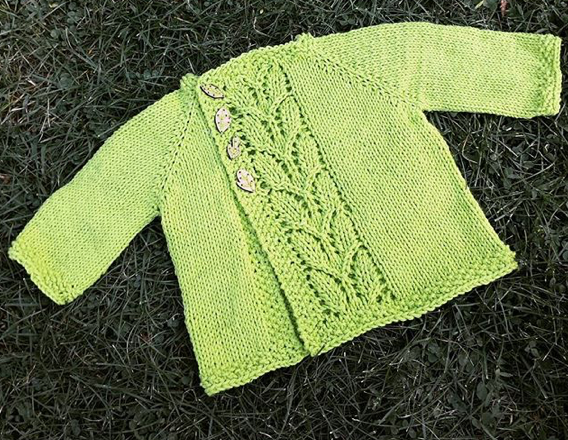 Photo via member Taiga Hilliard
6. Leaf Love Baby Sweater
Sometimes a panel of leaves can be just as effective as an all-over leaf motif. This sweater is perfect for practicing the leaf motif since it's small. The designer has even paired this lace panel sweater with leaf-shaped buttons!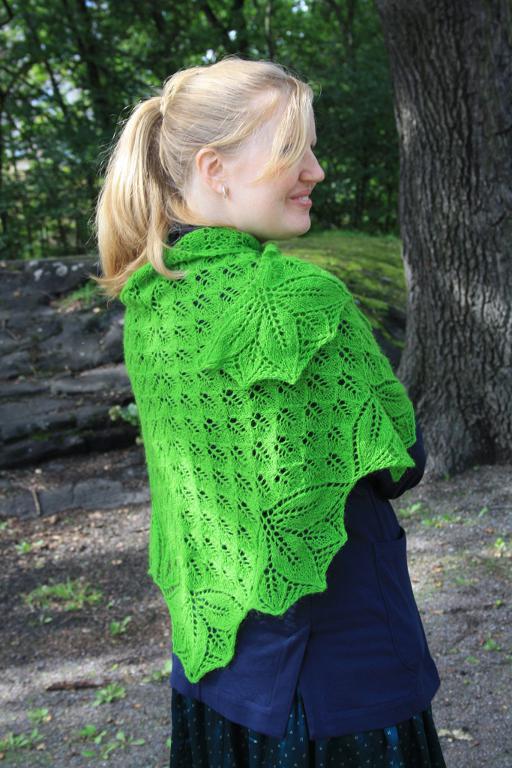 Photo via Craftsy member Mia Rinde
7. Leaf by Leaf
The leaves in this shawl are inspired by Estonian lace and doilies. There's even a small group of leaves gathered at the center neck of this triangle shawl. Adjust the yarn weight and needle sizes for a larger or smaller shawl, depending on your preference.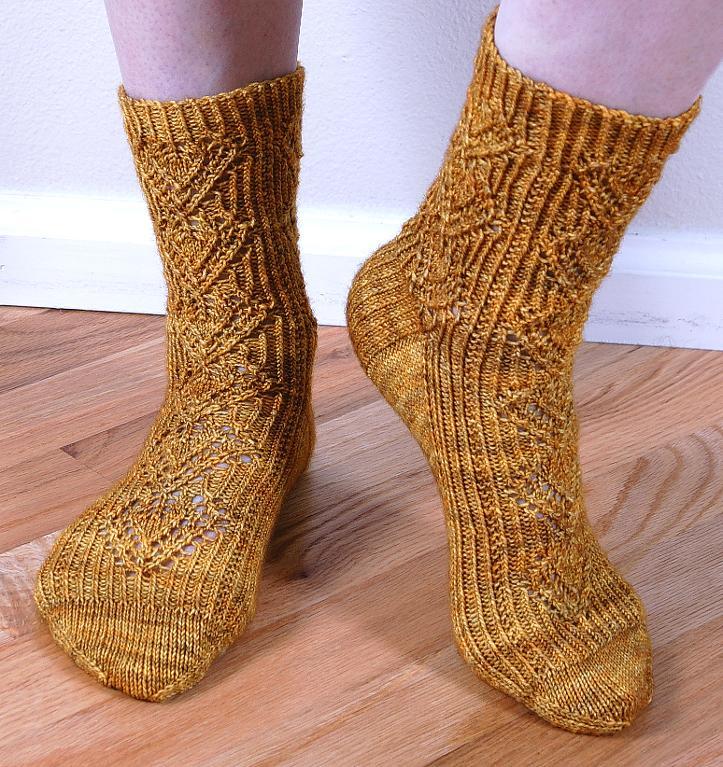 Photo via Craftsy member Cheryl Chow
8. Lacy Leaf Socks
These leaves are shaped like hearts and run up the instep and leg of the sock. You'll need to know how to read a chart to stitch these socks. New to sock knitting? Check out Lucy Neatby's My First Socks class for a complete guide to knitting every part of the sock from cuff to toe.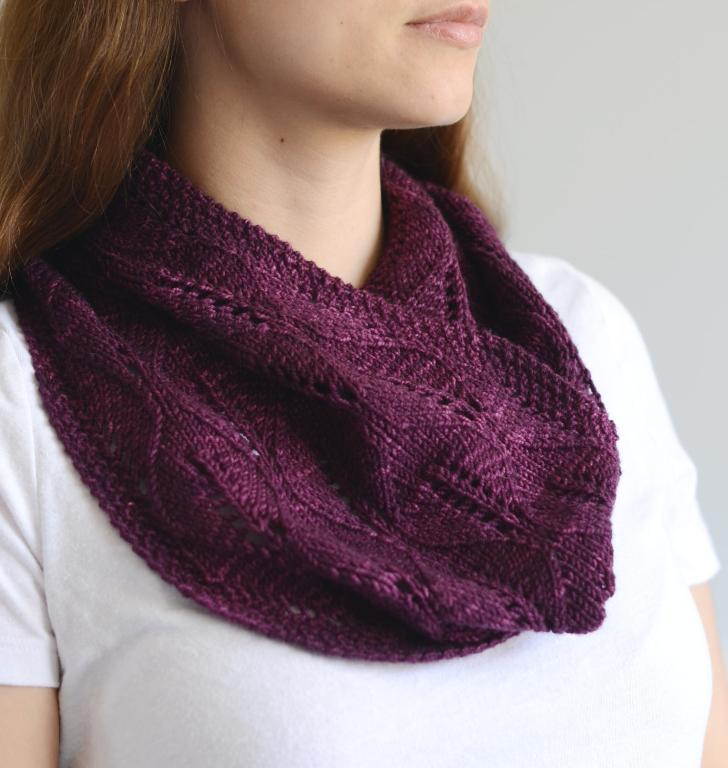 Photo via Craftsy member ToilandTrouble
9. Laurel Leaf Cowl
Inspired by the elongated leaves of the laurel tree, this cowl has a beautiful drape thanks to fingering-weight yarn. Your favorite sock yarn will work perfectly for this pattern. Instructions are included for shortening or lengthening the cowl so you can get just the right amount of warmth for your neck.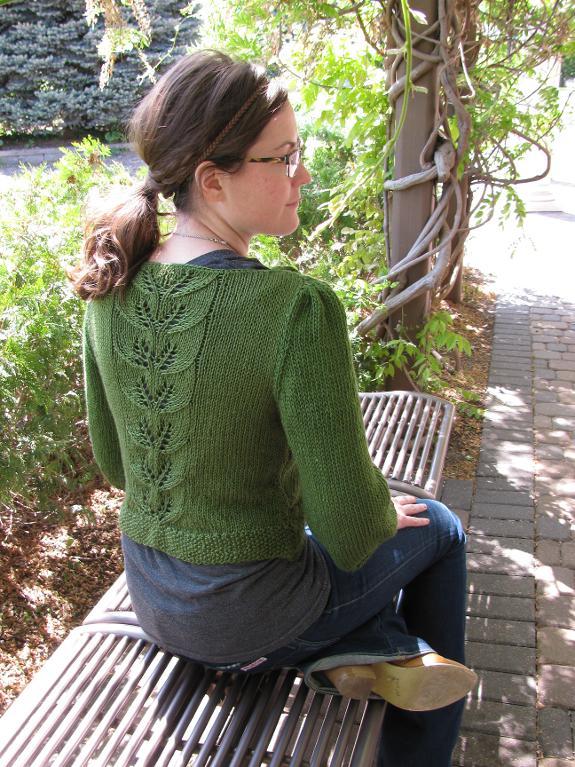 Photo via Craftsy member The Knit Knot
10. Convertible Leaf Lace Cardi
This cardigan is called convertible because of the many different ways to style it. The toggle buttons allow the cardigan to close with a V-neck or a boatneck, as you'll see in the designer's other photos. The lace panel in the back grows along with the body of the sweater.
What makes online Craftsy classes great?
Learn for life! With lifetime access to your classes, you can watch lessons at your preferred pace and easily revisit your favorite concepts with just a click.
Kick up your feet! Enjoy classes anytime from the convenience of your home or even on-the-go with our mobile apps.
Get personalized guidance! Ask your instructor questions to receive all the answers and feedback you need to succeed.
Love it! There's no risk in trying with our 100% money back guarantee.