I love using stencils on my handmade cards for so many different reasons, the biggest of which is that they're inexpensive and can be used over and over again and in multiple ways! If you're looking for creative ways to get more use out of the stencils you already own, read on to learn some fun techniques for layering stencils!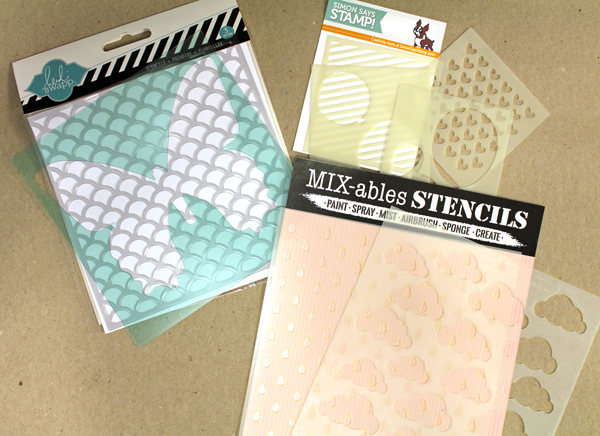 3 fun techniques for layering stencils to try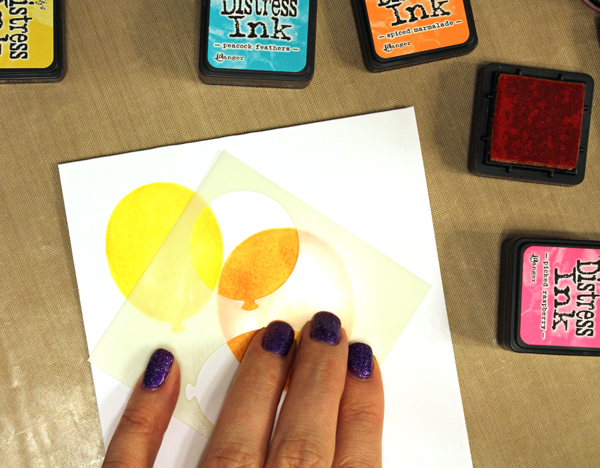 1. Repetitive layering
One of the easiest ways to layer stencils is to use ones that have the same or similar shapes, and simply move them around on your card stock. Here, I'm using small balloon shape stencils (Simon Says Stamp Balloon and Patterns Stencil), and sponging various colors of ink over them.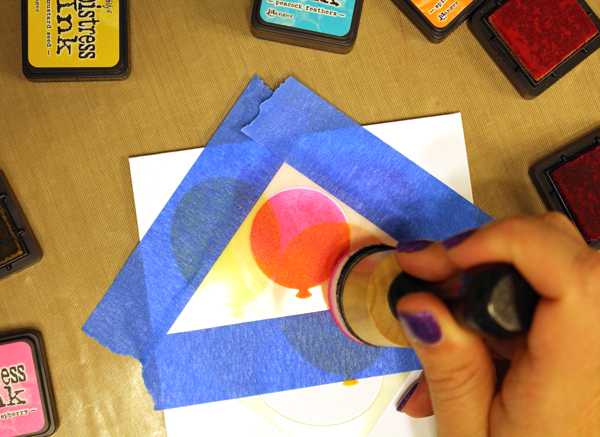 After I've sponged the first two balloons, I start masking off the open areas around the stencil so as not to smear any ink on areas I don't want. You want to make sure to wipe off your stencil thoroughly between moving it and switching colors so that you don't end up with ink where you don't want it!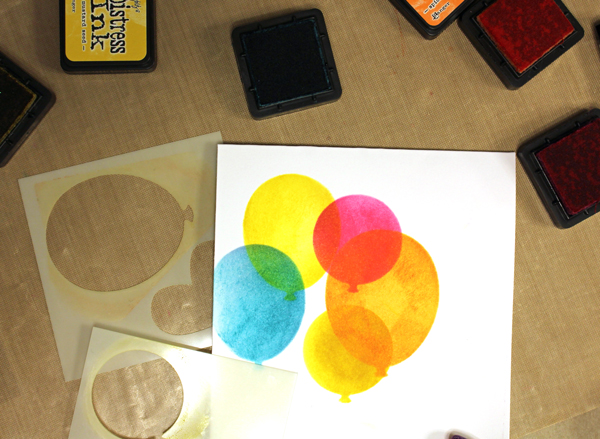 Depending on the type of ink you use and how much you apply, you can create images that are more "transparent" or opaque — perfect for images like these balloons!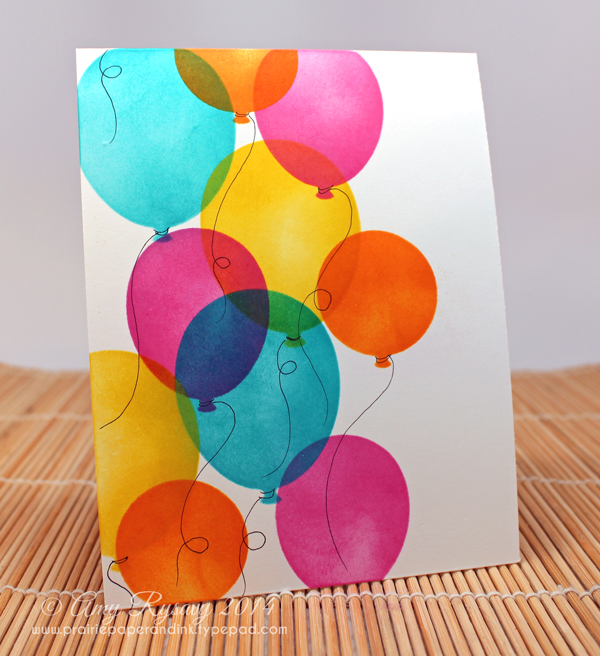 This entire card was made with the one set of stencils and various Distress inks. I then scribbled on the balloon strings with a black pen and that was it!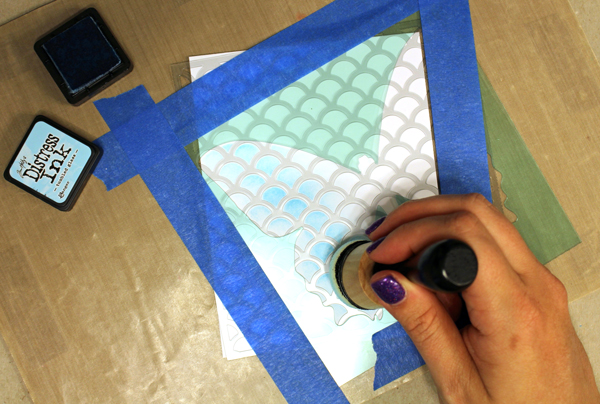 2. Combining large shapes with detailed patterns
Some stencils are sold as a set meant to be layered together (like this Heidi Swapp 3 Piece Butterfly Stencil.) Coming together in a package takes the guesswork out of choosing which stencils can go together well.
Here, I've layered them onto my card front and taped them down with painter's tape to prevent them from shifting while I sponge ink over them.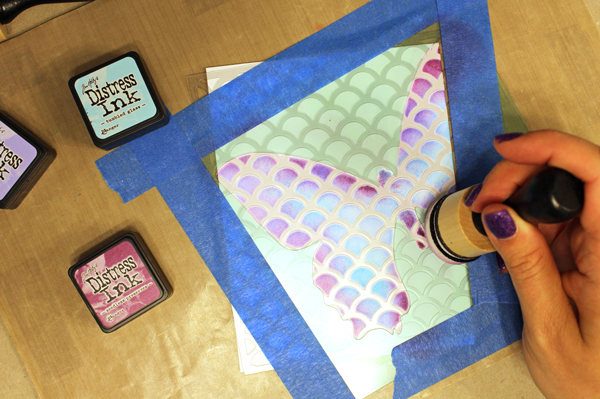 When you have more than one stencil layered over each other on your project, you need to be aware of the thickness and the tools you're using. With sponging you need to use more pressure, especially along the edges where the two layers of stencils are the thickest. If you're using mists or sprays, be aware that the liquid can easily seep under the top stencil and possibly ruin the look you're going for. It's definitely something to experiment with to see what works and what doesn't!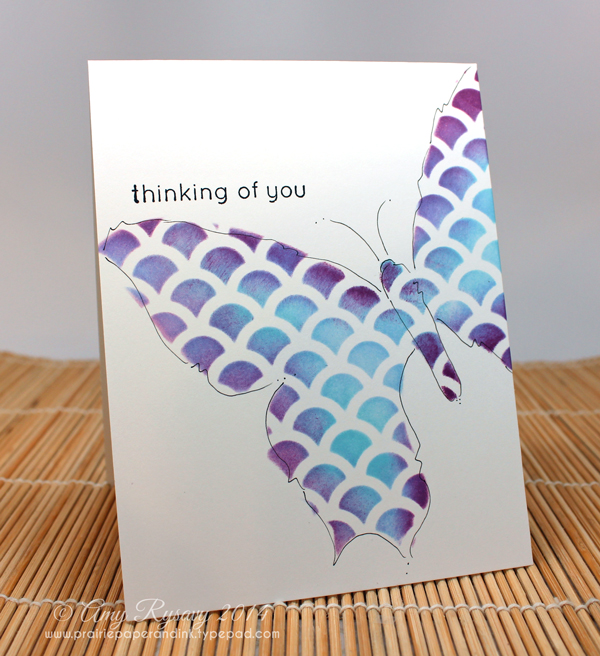 With this card I again decided to add some free-hand scribbling — this time to define the edges of the butterfly image. I added a stamped sentiment (AmyR Stamps Scripted Sentiments) to finish off the card.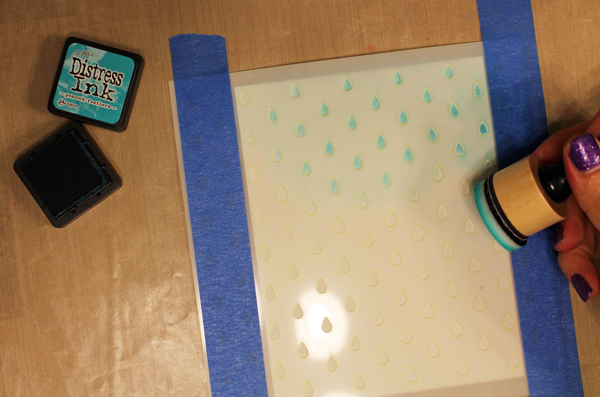 3. Combining different stencils and different mediums
Another way to layer stencils is to combine stencils with a similar "theme." So here I'm sponging ink over a raindrop stencil onto some light gray card stock.
Once that's done I'm going to remove the stencil then apply the second one: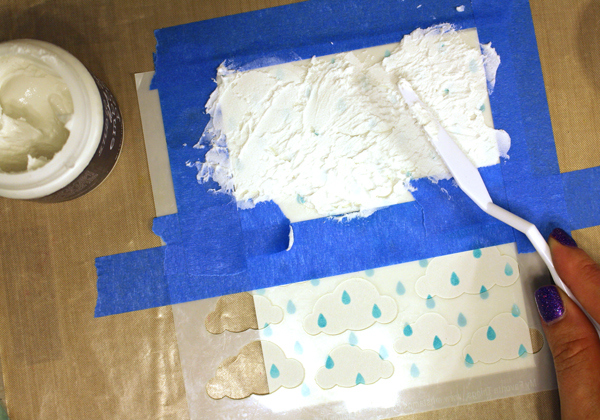 Instead of sponging ink over the MFT Cloudy Day Stencil, I decided to mask off the lower portion of it and the apply white embossing paste to the clouds. You can create a textured effect with embossing paste by simply tapping your trowel repeatedly over the applied paste. It gives it a while different look than simple smoothing it on over the stencil.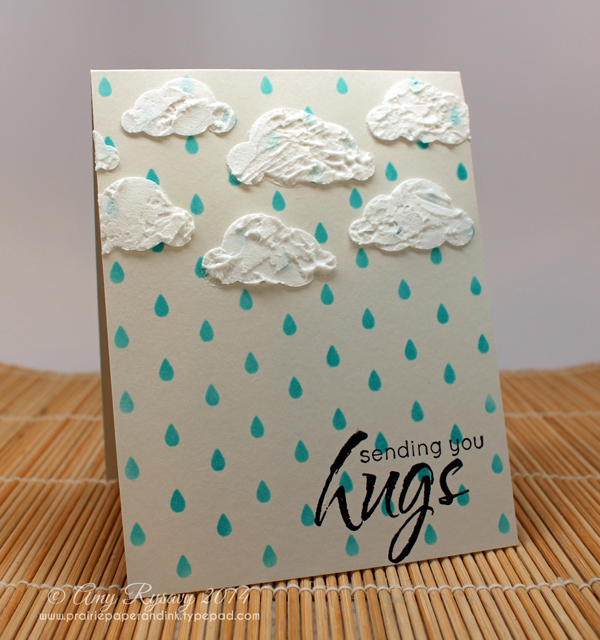 Here you can see the finished card with the sponged raindrops and "fluffy" clouds. I added stamped sentiments along the bottom with black ink (AmyR Stamps More Scripted Sentiments) to finish off the card and called it a day.
I hope this gives you some ideas for layering stencils to create great patterns and focal points on your cards! These are just a few of the ways — there are so many mediums and stencils and techniques out there.