When the weather is warmer, many of us pack away our beautiful hand knit sweaters and abandon our knitting projects temporarily, waiting until the weather turns cold again before we even consider touching yarn.
But knitting isn't just for cold weather. During warmer months, there are opportunities to work up layering pieces that we can use during transition seasons like spring. Some layering knits can even be worn on summer nights!
There are plenty of options for layering pieces: cardigans, shawls, wraps and shrugs, just to name a few. If you want to get full warm-weather potential out of your garment or accessory, try knitting one of these creations out of something breathable like a beautiful cotton yarn.
Photo via Craftsy member Universal Yarn
1. Leaf Lace Cardigan
This short-sleeved cardigan can be layered over warm-weather clothing for that extra bit of warmth. In summer, you can even use it as an evening layering piece over sundresses or sleeveless tops.
2. Eria Vest Knitting Kit
Layer this cowl-neck vest over a simple tee, like the model pictured above. The vest also works well layered on top of long-sleeved clothing. The cowl neck serves as a lighter version of a scarf, keeping your neck warm while keeping the look loose and comfortable.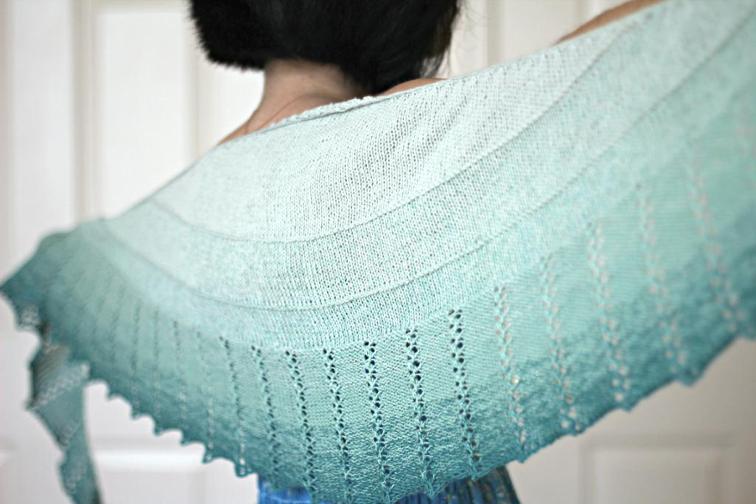 Photo via Craftsy member Kate Golovanova's Pattern Store
3. Spearmint Tea Shawl
A gorgeous shawl like this one is a versatile layering piece that can be wrapped around your shoulders or bunched up around your neck like a scarf. Use some of your favorite pastels to bring on the spring colors!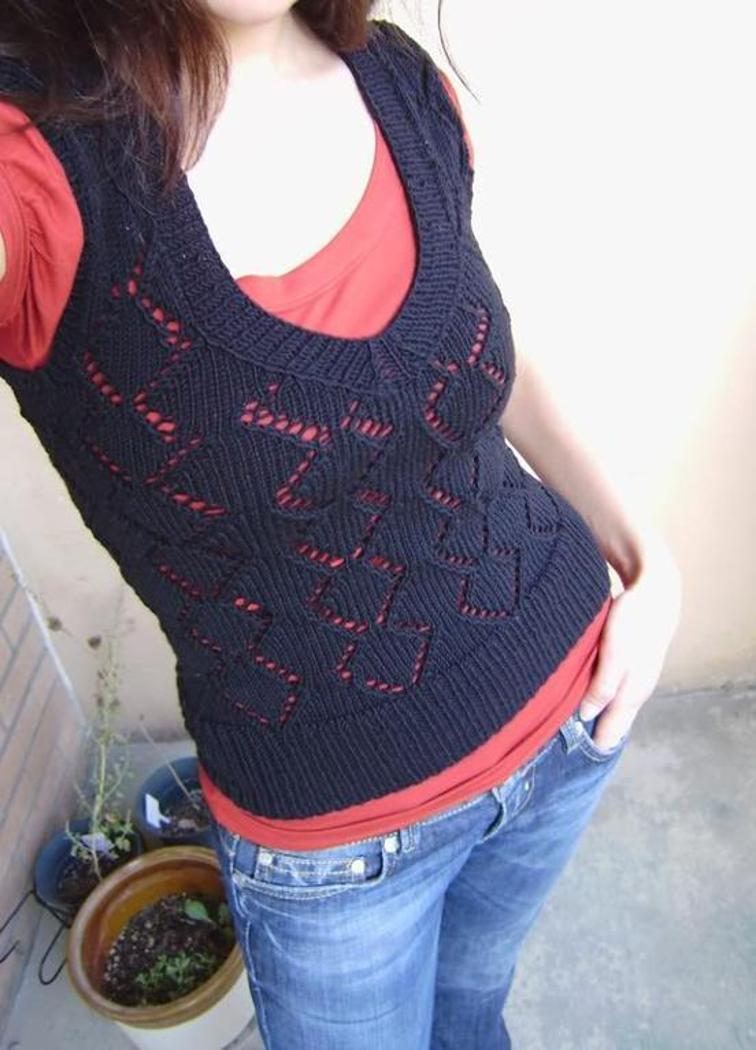 Photo via Craftsy member CanaryKnits
4. Sexy Vesty
This free pattern includes notes to help you create your own lace vest. Experienced knitters will have no problems adjusting the notes to fit their size. The vest can be worn on top of a basic tee, as pictured above, or even over a dress or long sleeves for just an extra layer.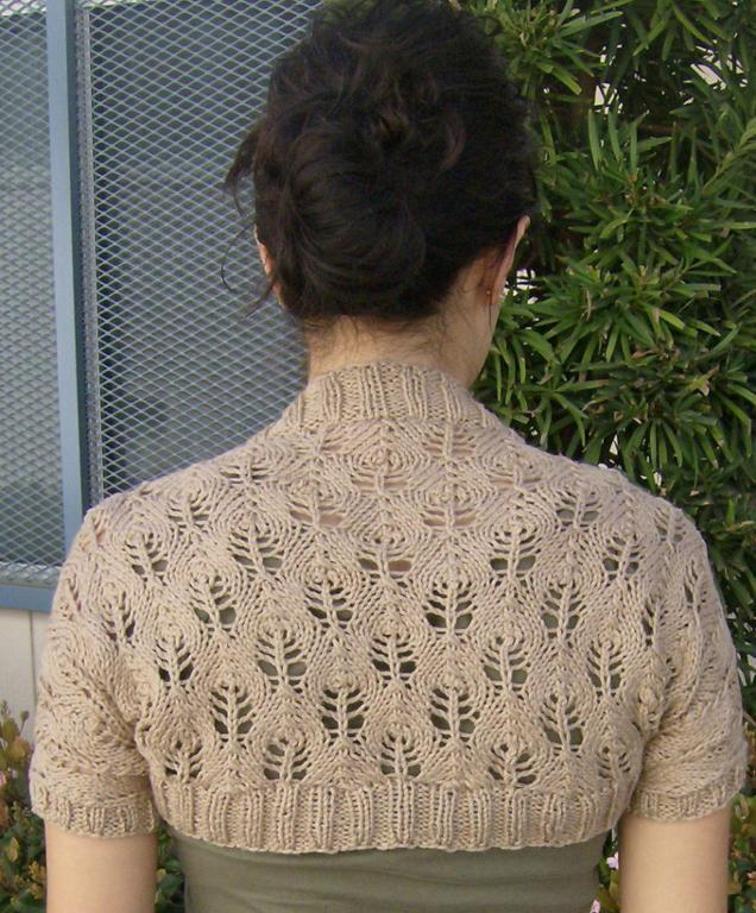 Photo via Craftsy member CascadeYarns's Pattern Store
5. Something Lacy Shrug
A shrug provides just enough warmth on your arms and shoulders for the occasional unexpected chill in the air. This shrug even has an open, lacy pattern that gives you a bit of breathing room.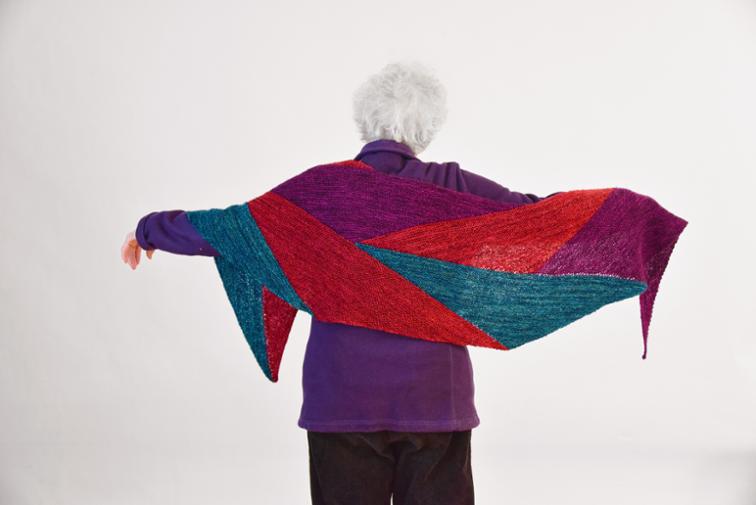 Photo via Craftsy member X & Y Designs
6. Trig Wrap
This wrap might look like it involves a lot of piecing and seaming, but it's actually just made up of short rows. You can use up to seven different colors, so it's a great way to bust your stash. You can layer this colorful wrap over practically anything in your spring wardrobe.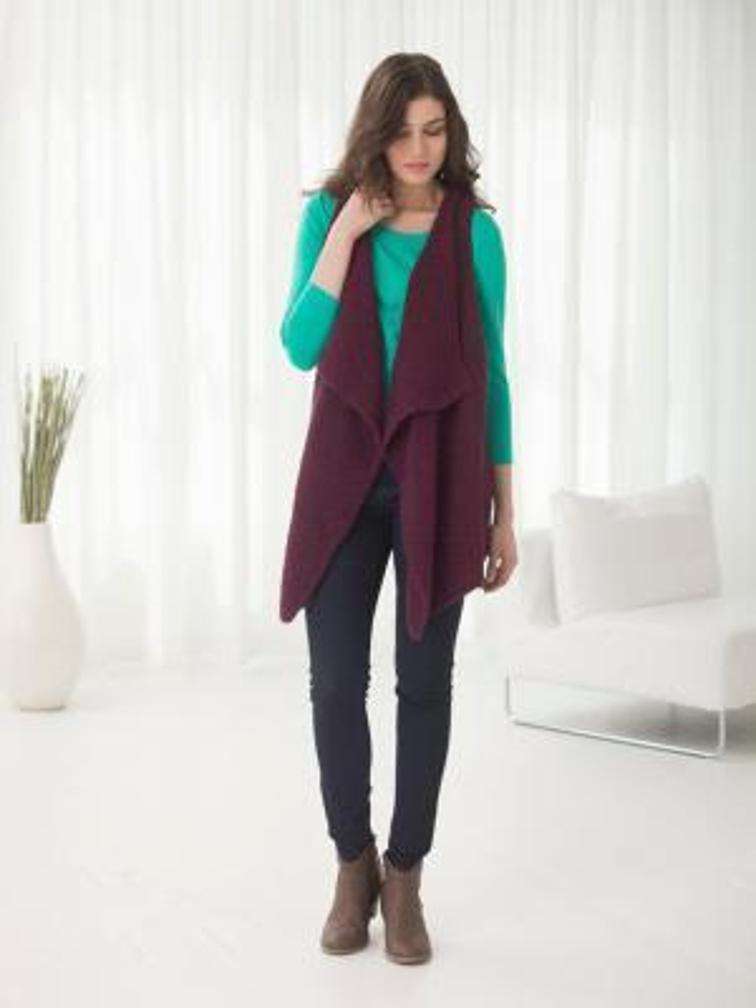 Photo via Craftsy member lauramariel's Pattern Store
7. Lion Brand Yarn Smart Investment Vest
This loose, comfy vest provides just enough extra warmth for mild spring days. Layer it over practically anything. As you can see from the photo above, it works well with a casual tee and a pair of jeans.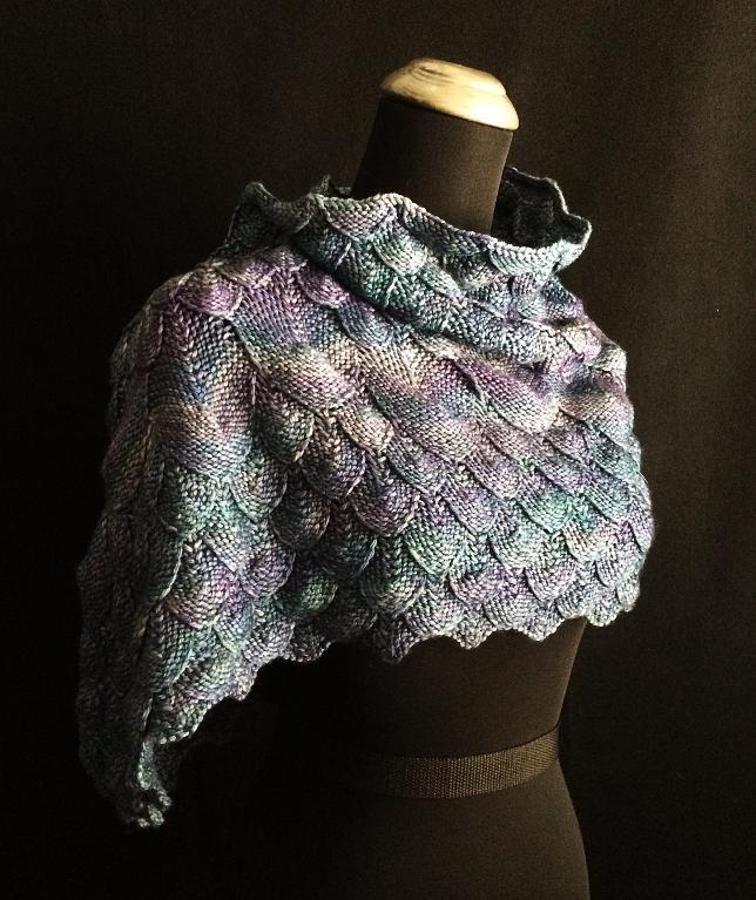 Photo via Craftsy member LavishCraft
8. Azure Dragon Cowl
Spring is the time to break out all those lovely bright colors and pastels that have been hiding all winter. Grab one of your favorite variegated or hand-dyed yarns for this cowl with to-die-for texture.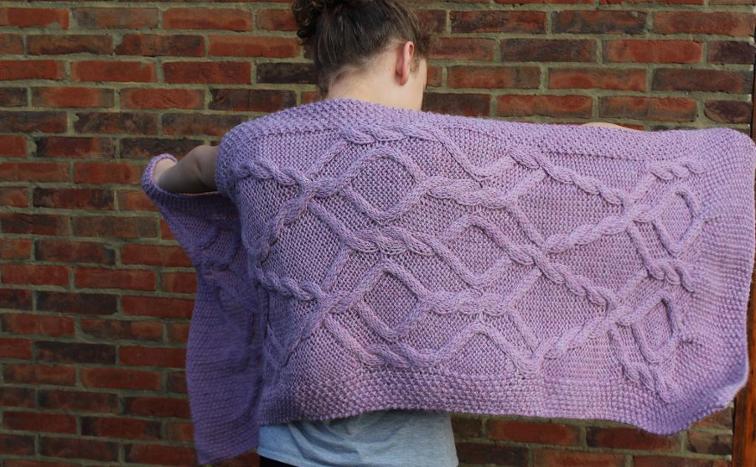 Photo via Craftsy member Designs by Emma @AllNeedles
9. Clodah Cabled Wrap
The gorgeous cables of this wrap look great stitched up in light spring colors that really show off their twists and texture. The simple shaping makes this a great project for knitters who are new to cables. Drape this beautiful wrap around your shoulders as an alternative to a shrug or cardigan.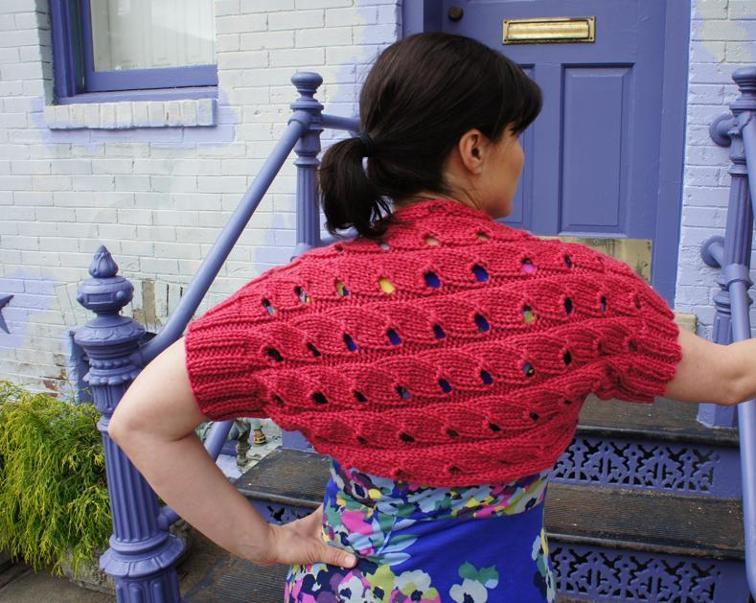 Photo via Craftsy member TanisKnits
10. Chickadee Shrug
Shrugs are a great way to get the most out of your warm-weather wardrobe. Layer this shrug on top of summer favorites like sundresses and sleeveless tops until it's warm enough to wear them solo.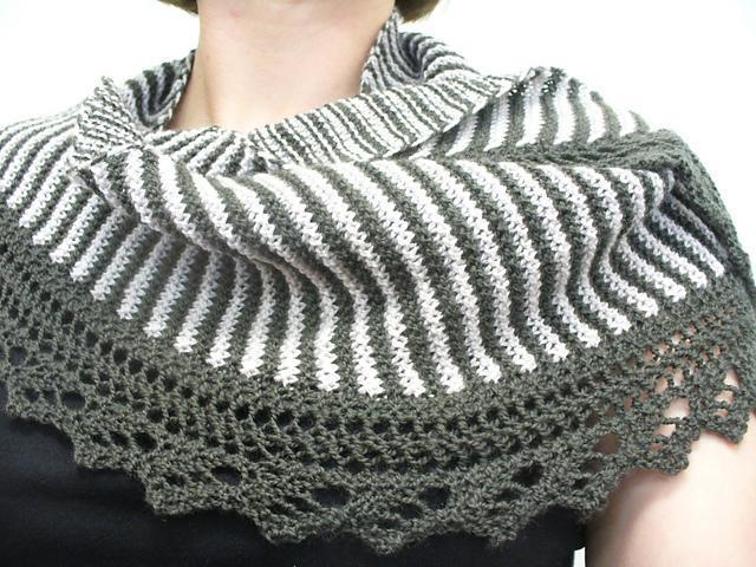 Photo via Craftsy member sneezerville
11. Sencillo Shawl
Throw on this pretty little shawl as an extra layering piece over even your most basic tops. The stripes are optional, but the shawl is a great way to use up those sock-yarn scraps. Go for a cotton yarn if you want to get the most out of it during the warmer months.