If you're looking to try your hand at making landscape quilts, you might find that you need to rethink your fabric stash! Traditional landscape quilting falls under the "art quilt" category, where natural landscape forms are layered on a fabric background by appliquéing lots of other fabric pieces. Gone are the piecing methods and the bold graphic approaches of traditional or modern quilting: Here, it's (mostly) all about the subtle details.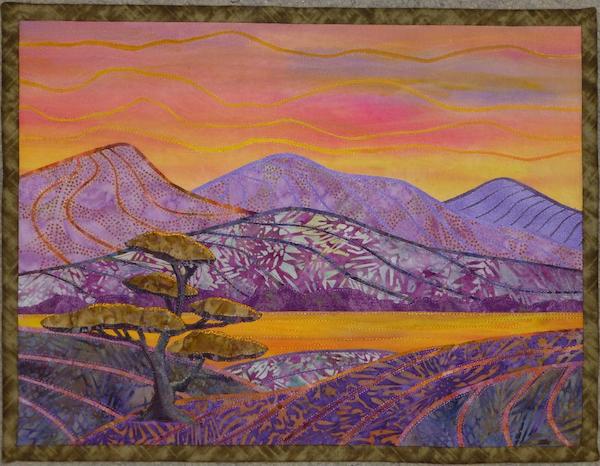 Can't wait to get started? Here are the best fabrics for landscape quilting:
Solids and near solids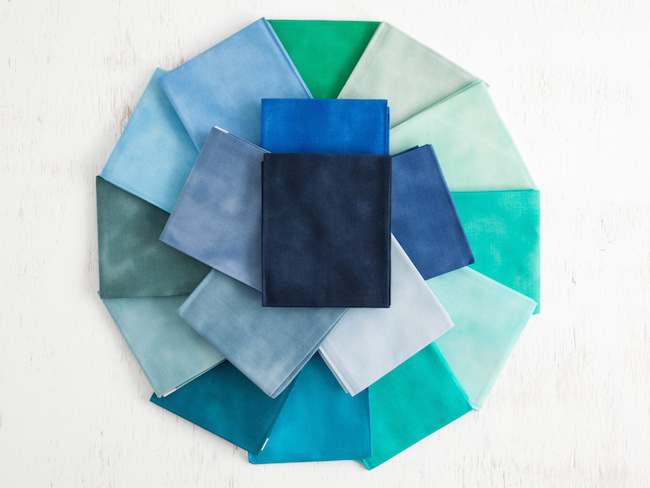 For the more saturated parts of your landscape quilt, you'll probably need some solids or fabrics that read as solids from a distance. Solid fabrics are used in graphic quilts because they can provide a stark contrast to the other fabrics used with them, but they may not always be the best choice. This is where near solids come in.
My two favorite near solids are ombré and yarn-dyed fabrics.
Ombré fabrics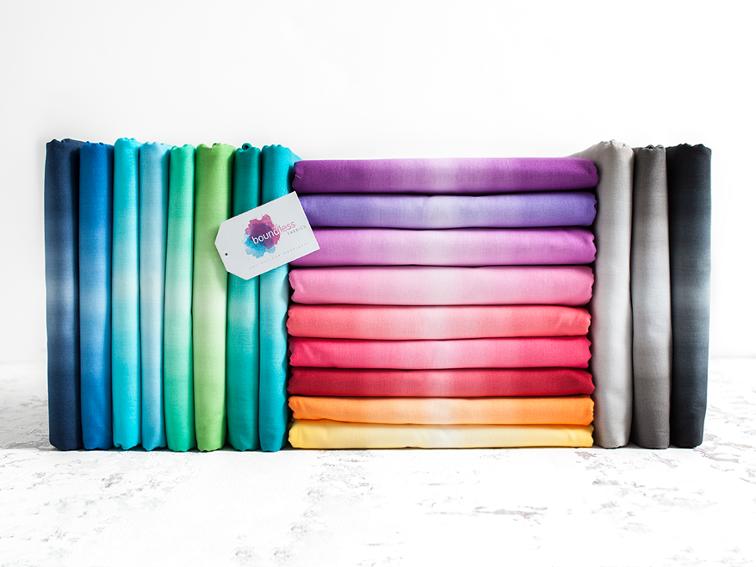 Ombré fabrics shift or fade from one color to another, usually from light to dark in the same color family. Think of a wide open sky and how it might look more saturated the closer you get to the horizon. An ombré fabric might perfectly illustrate this phenomenon in a landscape quilt.
Yarn-dyed fabrics
Yarn-dyed fabrics are fun because they also combine colors. They're made exactly how they sound: The threads are dyed before the weaving process, and the warp and the weft are usually dyed two different colors. When woven together, they make a third color that's a blend of the other two. Yarn-dyed solids will change colors slightly depending on their placement in the quilt and what other colors surround them.
Hand-dyed batiks and blenders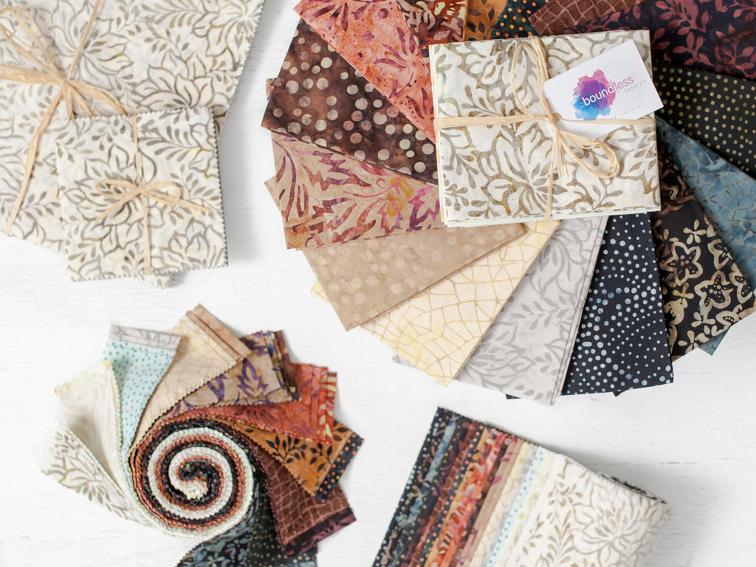 Ask to see any traditional landscape quilter's fabric stash, and you'll find swatch after swatch of low-contrast batiks and blenders. These fabrics give a landscape quilt depth, because they add the suggestion of complexity.
Consider creating leaves on a mottled background to signify a dark forest: rather than creating all that texture by layering fabric appliqué, you can use batiks and blenders to create that watercolor effect.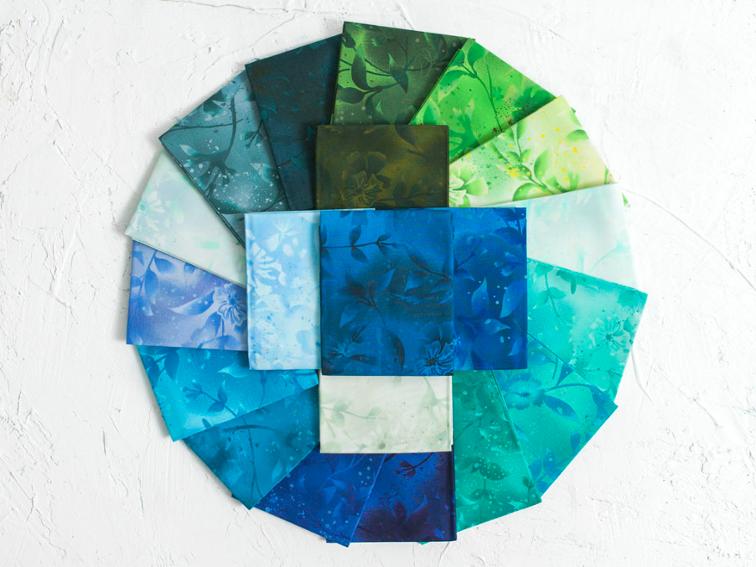 While batiks can have a fair amount of contrast between colors (a golden brown and a forest green might be the perfect combination in a batik print), blenders usually provide some texture all within the same color family.
Traditional blenders might involve a small print like a polka dot or a subtle linen texture, but others more suited for landscape quilting might include subtle tone-on-tone nature prints like leaves or clouds. Adding these types of fabrics to your landscape quilt will definitely add a touch of realism to the shapes that you create.
Graphic prints
It's also possible to use graphic prints in a landscape quilt. Many quilters like using graphic elements because they pack a strong punch.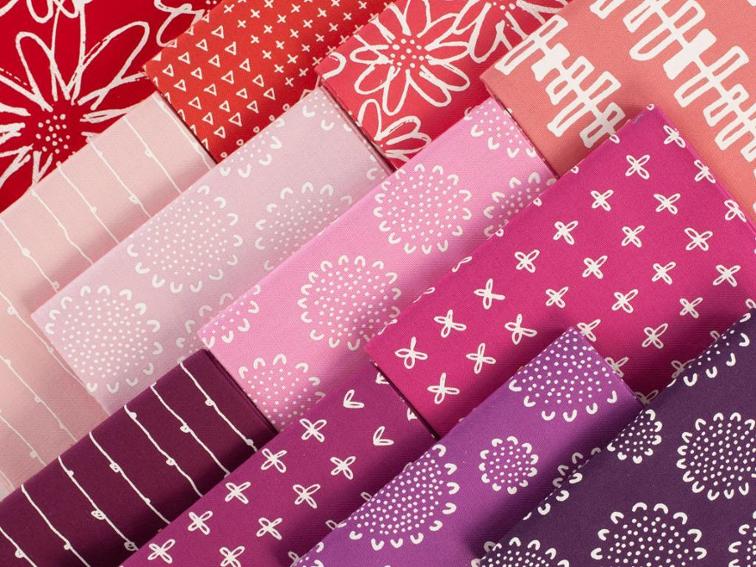 You can use florals or leaves to supplement the appliqué work going on in your quilt. I also personally like the Blueberry Park line by Robert Kaufman (shown below). The prints look like plots of land from above, and I could imagine a quilt using it for some creatively adorned hillsides.